Vegan orange creamsicle popsicles
Have you tried to make your own popsicles before? There is nothing better than homemade, healthy varieties to consume over the summer. Not only are these vegan orange creamsicle popsicles super easy to make, but they are also delicious – and a great snack for kids!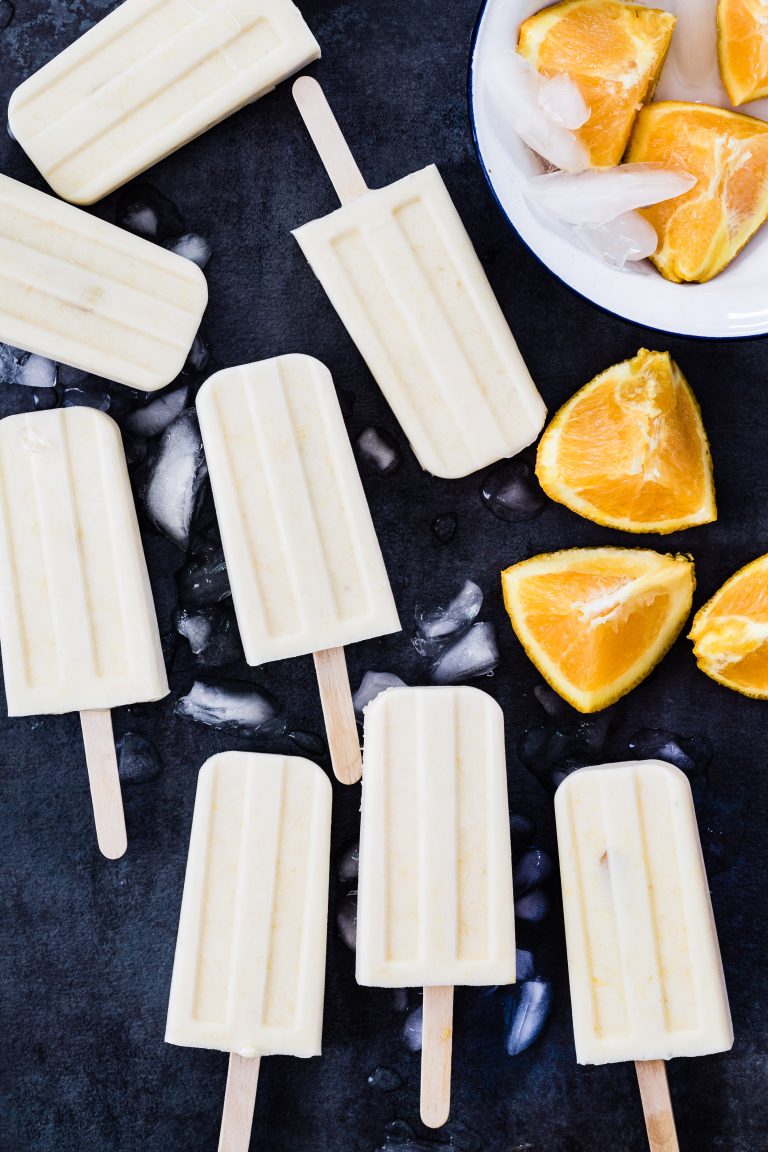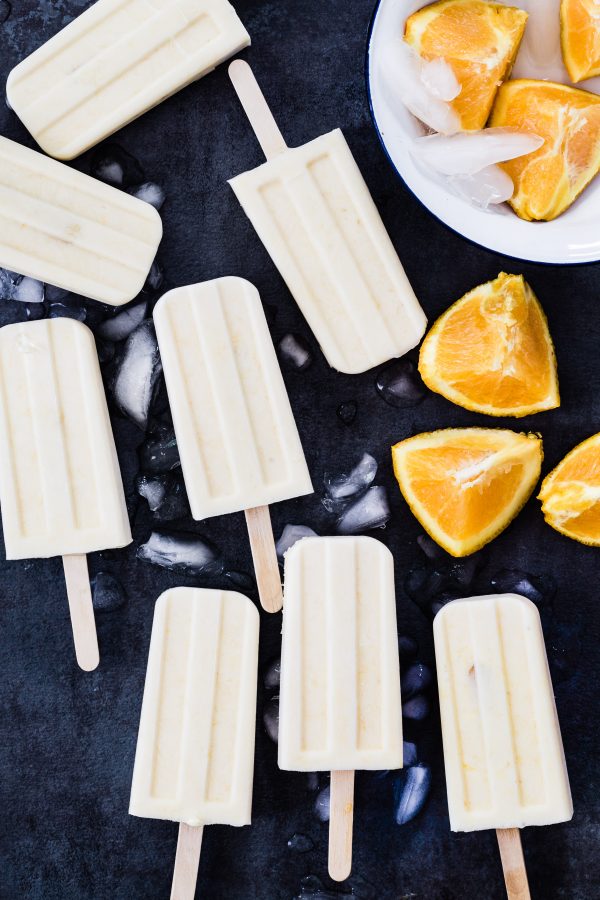 Lately, I haven't had a chance to bake any sweets. Truthfully, I don't feel like turning on the oven with the days being so hot. Instead, I'll be making refreshing snacks—like these popsicles—for most of the summer.
To make the popsicles I used Florida's Natural® Brand Orange Juice, which is not-from-concentrate and made entirely in the United States. I also used fresh oranges because I love little chunks of fruit in my popsicles. You can omit the oranges if you like, but I think they are a nice addition to the popsicles.
Whenever I purchase orange juice, I make sure I buy Florida's Natural because it's made entirely with oranges grown by real, Florida citrus farmers who care deeply about their product quality. With Florida's Natural, you get the best quality juice that actually tastes real, and not artificial like many other brands.
In order to make these orange creamsicles vegan I used coconut cream. You can also use heavy cream if you don't have coconut cream—or you don't have to make them dairy free. They will turn out equally good.
If you make popsicles often, I also suggest buying a popsicle mold that holds at least 12 pops. I actually have a couple of popsicle molds since I make them all throughout the summer. My kids love them and consume them all the time, so I always make sure I keep my freezer well-stocked. It is the perfect snack for the little ones.
These vegan orange creamsicle popsicles are healthy, refreshing, super tasty and much more economical than store-bought varieties. I hope you give these a try.
Enjoy!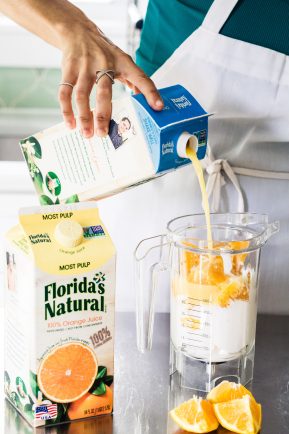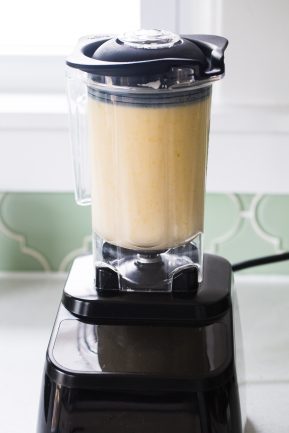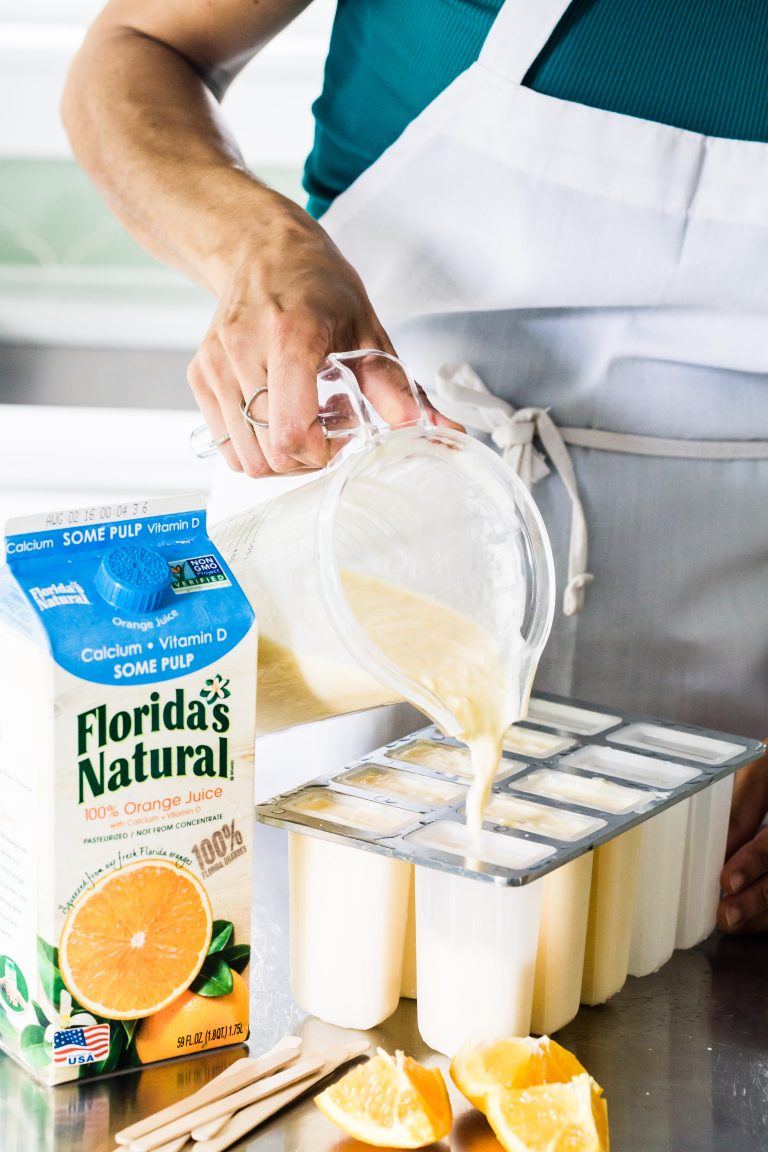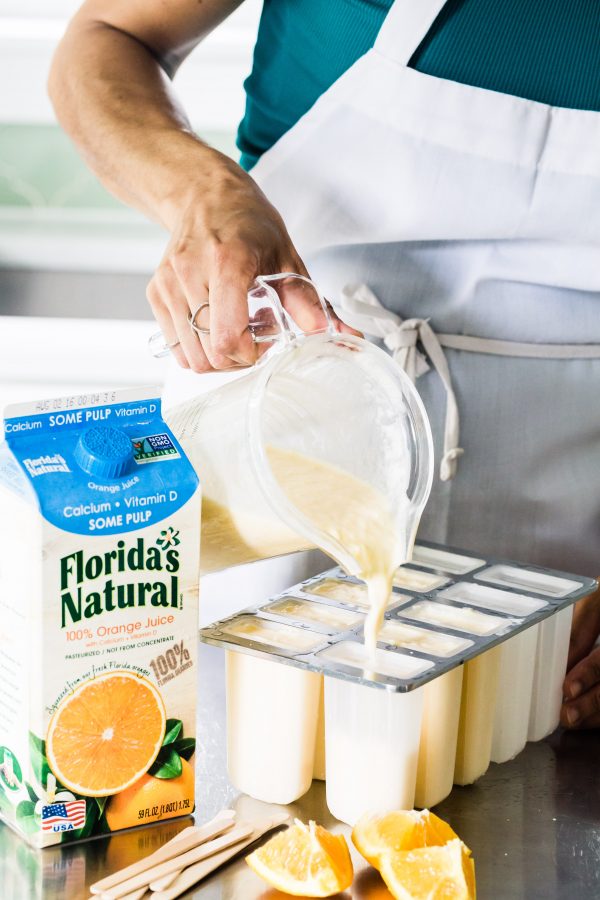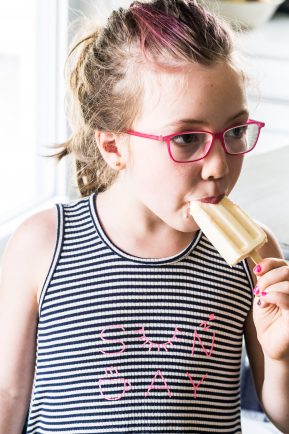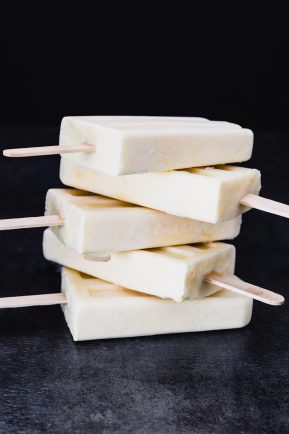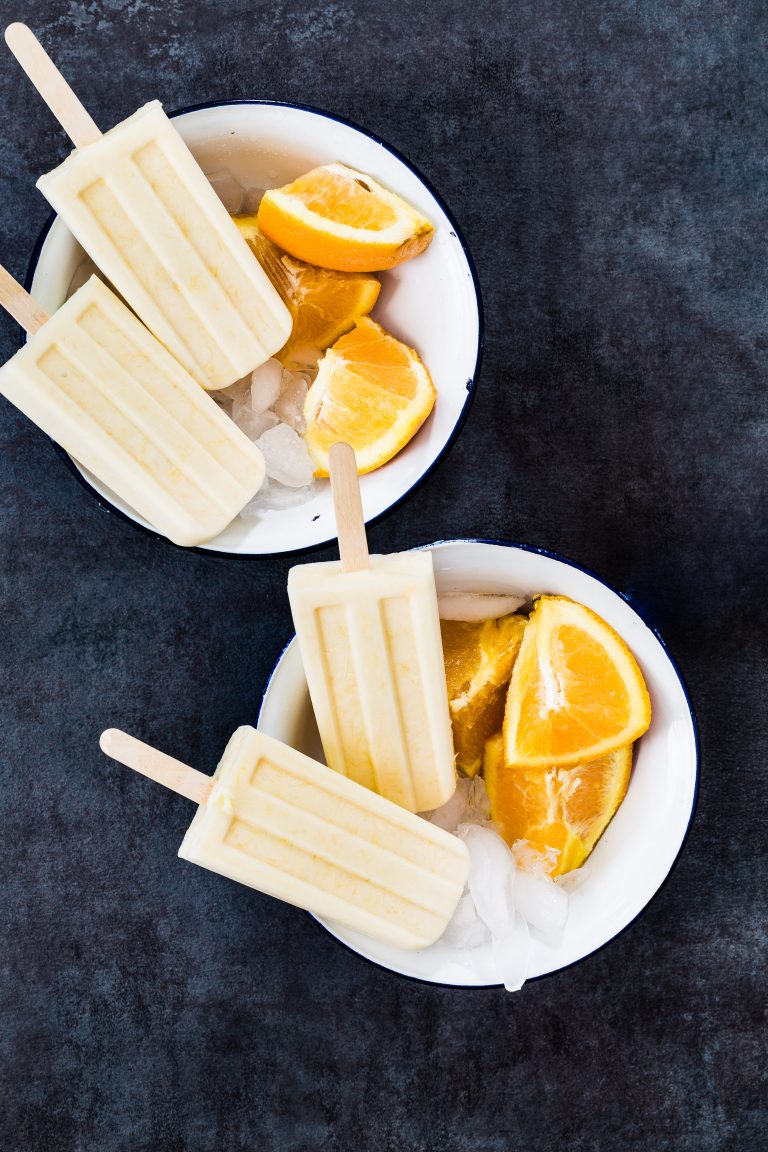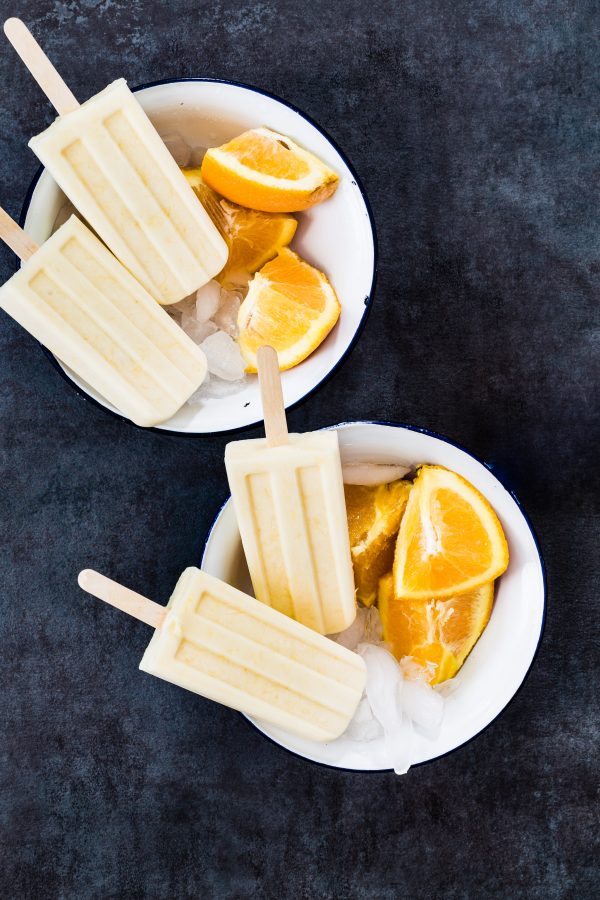 This recipe is sponsored by Florida's Natural. The opinions and text are all mine. The end.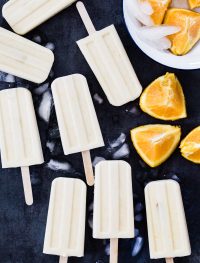 Vegan orange creamsicles
Yield: 12 popsicles
Total Time: 10 minutes
Ingredients:
Directions:
Place all the ingredients in your blender and pulse until you obtain a homogeneous mixture.
Pour mixture onto the popsicle mold, filling each popsicle mold all the way. Place a wooden stick into each.
Freeze for at least 4 hours.