Raw vegan Vanilla raspberry cheesecake
Today I have teemed up with Cascadian Farm to bring to you this raw vegan vanilla raspberry cheesecake. I am also bringing you an important message that I would love for you to take a couple of minutes and read about.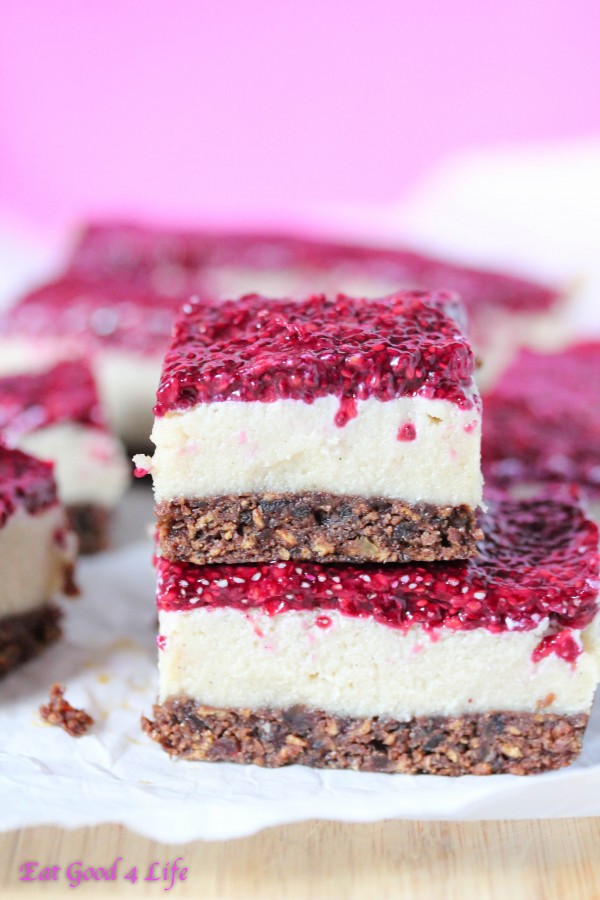 I wanted to make my readers aware of an issue that will affect us all. Bees population is in trouble. Because we depend on bees for diversity in our food system it is important for us to support this cause.
While scientists are still studying the many issues plaguing bees, and why their numbers are declining at rapid rates, there is an easy way in which many of us can help. Here is how:
Planting wildflowers is an easy and beautiful way to increase their habitat.
Choosing organic means choosing foods that are better for bees and the rest of our ecosystem.
Raising awareness means more and more people can learn about the issue and find ways to help.
Donating to bee-friendly organizations helps scientists conduct essential research.
To learn more about it and watch an amazing informational 3 minute video please visit this link www.bee-friendlier.com and click on "Watch Video" to find out how you can help bees.
Also, Cascadian Farms is offering this giveaway to one of my readers. It includes: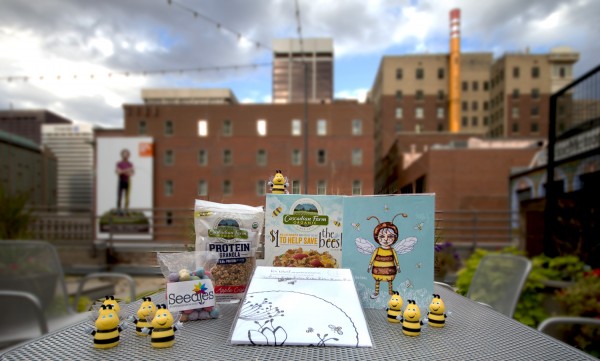 Cascadian Farm Buzz Crunch Honey Almond Cereal
Cascadian Farm Protein Granola
Seedles
Bee finger puppets
Save the Bees tea tower
Save the Bees art print
To enter the giveaway just comment below and let me know which organic products you or your family enjoys. I will pick a winner by November 1st. LEXY HAS BEEN PICKED AS THE WINNER!! CONGRATS!
I hope you get to plant some wildflowers in your garden. I am with my little ones. Will see what we get. Until then I hope you like this raw vegan vanilla raspberry cheesecake
Enjoy!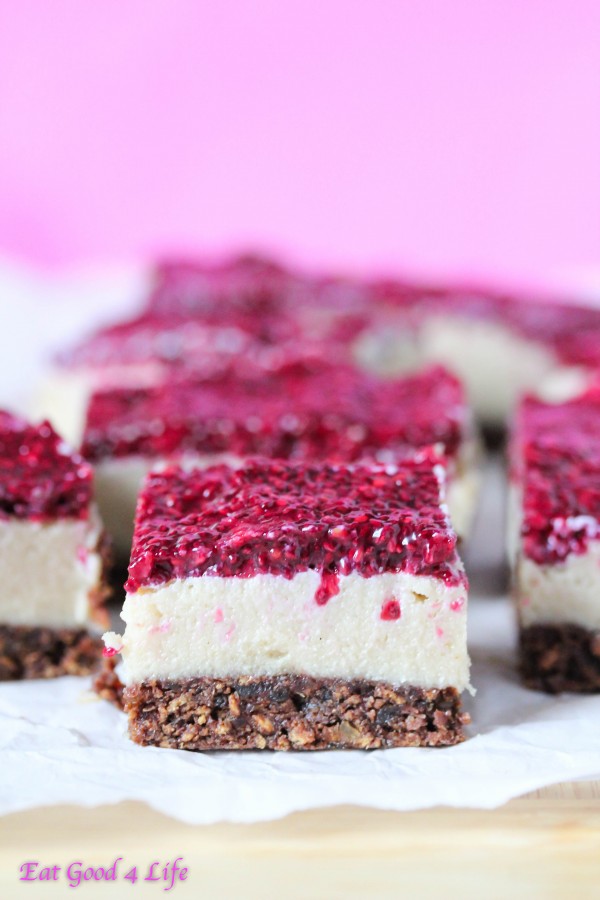 Disclaimer: This post is sponsored by Cascadian Farm. All opinions are my own and I speak from personal experience. The end :-)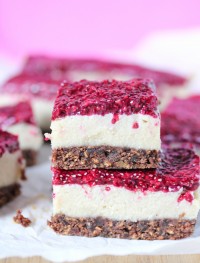 Raw vegan Vanilla raspberry cheesecake
Yield: 10 servings
Total Time: 30 minutes
Ingredients:
Cheesecake layer
Top Layer
1/4 cup chia seeds
1/4 cup maple syrup
Directions:
Soak the cashews in water for 1 hour. Discard the water and line a loaf baking pan with unbleached parchment paper and set aside. In a medium mixing bowl, mix the topping ingredients and let it sit for 1 hour until it thickens.
Place the crust ingredients in your food processor and pulse until the mixture comes together; this should take about 1 minute.
Press this mixture evenly onto the bottom of the prepared loaf baking pan and place it in the freezer while you prepare the cheesecake topping.
Place the cheesecake ingredients in your food processor and pulse until smooth. Pour the cheesecake mixture over the crust in the baking pan and spread it evenly. Freeze the dessert for at least 1 hour. Spread topping ingredients evenly over the cheesecake layer. Freeze for another hour.
Cut the cheesecake into squares before serving. Keep leftovers covered in the freezer for up to 3 months.