Valentine's almond energy bites
Valentine's is just around the corner and with that comes eating loads of goodies full of sugar, however, these valentine's almond energy bites pack healthy ingredients, fiber, good fats and plenty other nutrient dense ingredients.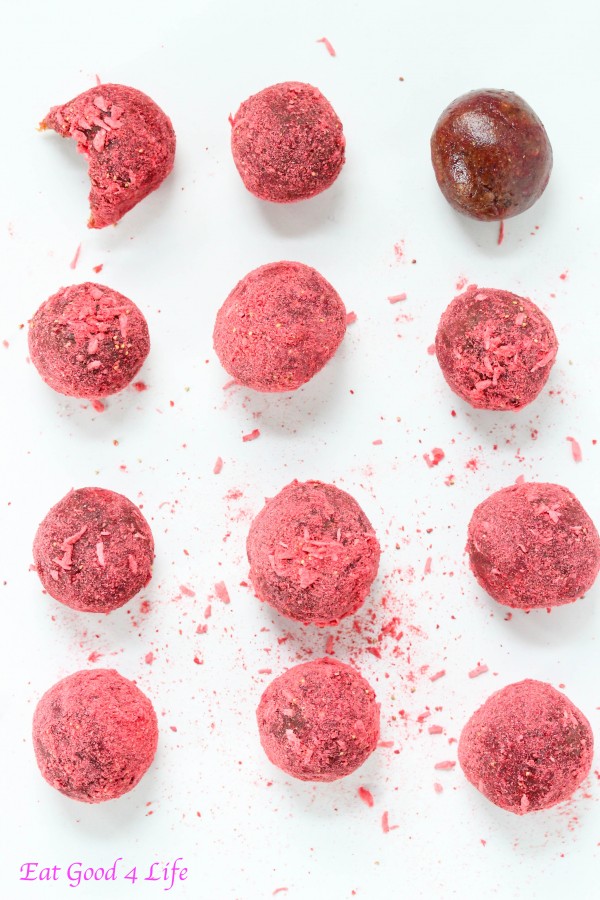 These Valentines's almond energy bites are to die for. I was able to make them red/pink given the theme color for Valentine's using pulverized freeze dried raspberries and unsweetened shredded coconut. You can also use strawberries, which I have used before as well.
Lately I have been purchasing almond batter as well instead of peanut butter. I think I like the taste of almond butter better even though it is more expensive.I like to switch butters once in a while but with my family going through 3-4 containers per week I don't know how many of them I will be able to buy each month. Will see, maybe I need to start making my own which is pretty easy.
Well, this is a much better option for you if you are looking into making something for the love ones during Valentine's. They still look luxurious enough that you can have not only 1 but way more than one bites.
For the Valentine's almond energy bites recipe go to Nuts.com. They have all the ingredients you need for this recipe and much more so make sure you browse their so many products. I love them and I know you will too.
Enjoy!