For the love of ginger: Triple ginger and beet smoothie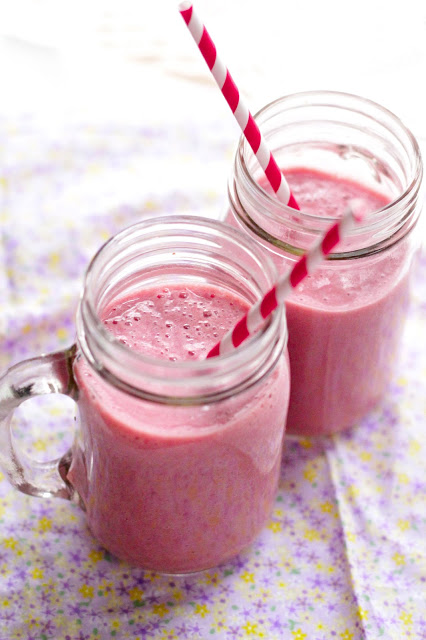 I love, love, love ginger. If I could have it intravenously I would, no joke!!
It is quite surprising that I don't have more ginger recipes in the blog or that I don't have a category just for ginger…maybe I will some day.
If you like ginger, look no further, this is your smoothie. I thought not only this smoothie tasted superb but the properties ginger has, made this drink top on my list so for the past days this is what I have been drinking in the mornings.
I was surprised at the beautiful color the beets brought to the smoothie. My kids just wanted to drink it because of the beautiful pink color, so sure, they went for it. A bit much for them, with all the ginger they couldn't seem to finish it all. They drank half so that was good enough for me.
Anyhow, some important properties about ginger I want to point out are
Antibacterial
Very powerful anti-inflammatory and analgesic.
Antiemetic
Helps dissolve blood clots
Eliminates congestion
You should really consider making this smoothie, with all of the amazing health benefits you will be getting from drinking this and the amazing flavor I don't think you will be disappointed. A super win smoothie in my book!
Enjoy!!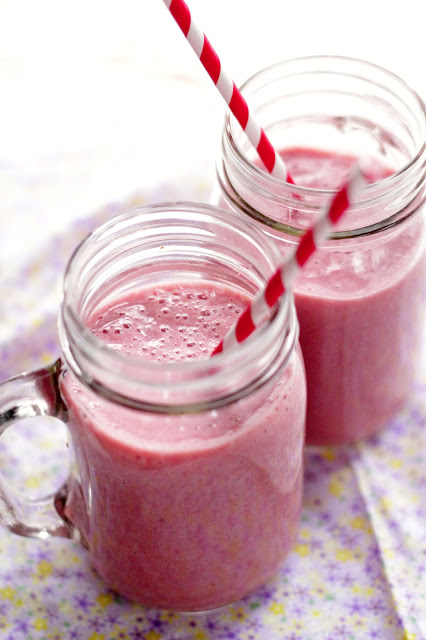 This smoothie is just simply superb, refreshing, and nutrient dense to say the least. This has become one of my ultimate favorite smoothies.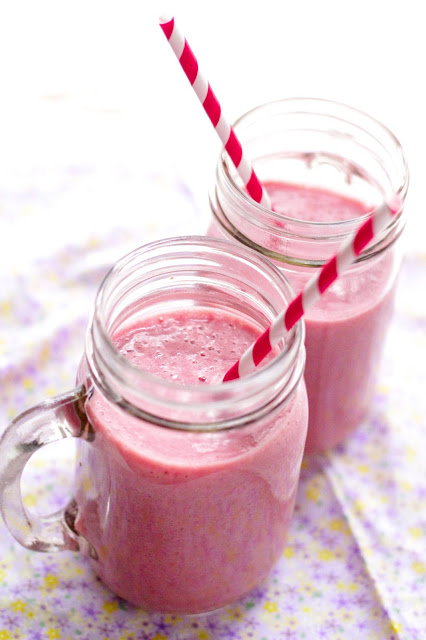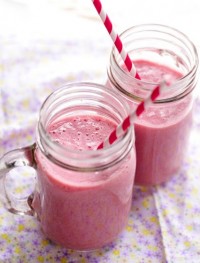 For the love of ginger: Triple ginger and beet smoothie
Ingredients:
14.5 oz can sliced beets, drained, if you can get fresh ones that are cooked that would be better.
2-3 Tbsp crystallized ginger
1 tsp ginger powder
1 inch fresh ginger, peeled
2 frozen bananas
4 cups almond milk, any other milk will work
Directions:
Place all of the ingredients in your blender and blend until smooth.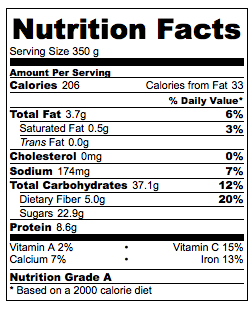 Nutrition facts calculated based on the recipe giving 4 servings