Trail mix whole grain cookies
Who doesn't love trail mix whole grain cookies? These ones are a lot healthier for you than the regular conventional ones and they are still easy to make it.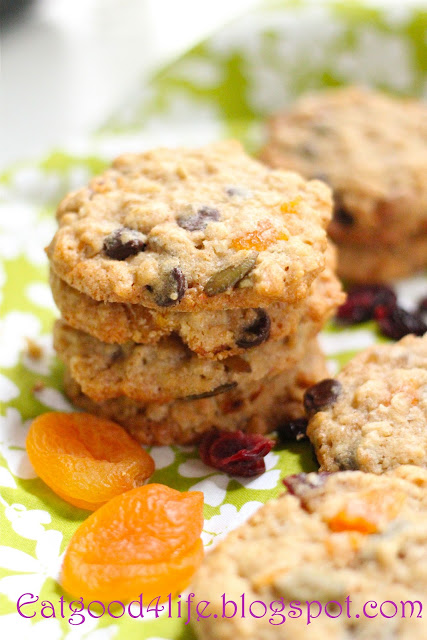 Do you like cookies as much as I do?
If you do, you need these Trail mix whole grain cookies in your life. The recipe comes from these healthier chocolate chip and oatmeal cookies I made a while ago. Essentially, I kept everything the same but added some different types of dried fruits and nuts to the mix and there you have it, trail mix cookies :-)
These are still super good but most importantly they are not that bad for you.
You can add any dried fruits of your choice, or even add some other type of nuts. I was suppose to add some walnuts to the mix but I forgot!!
Anyhow, there isn't much I can say about these cookies but that you have to try them for yourself. They are good, easy and super yummy!!
By the way, I am working on the other easy, sweet snack that got us through our vacation. I hope I can post that recipe soon :-)
Enjoy!!
Here you can see some of the ingredients I used for these cookies. You can add any other type of dry fruits or nuts. On the right picture you can appreciate the dough after incorporating all of the ingredients. I never use an stand up electric mixer, as I don't own one. Everything is mixed with a whisk at first and then a rubber spatula!!
Here you can see the cookies before and after being baked. 10-12 minutes is all you need.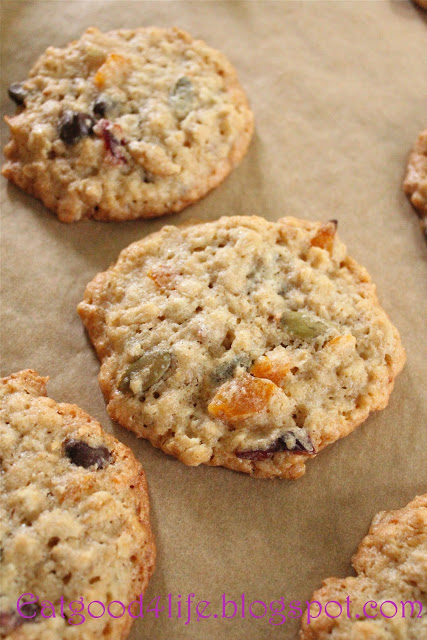 You need these cookies in your life. Do yourself a favor and make them ASAP. They are that good :-)
They are easy and simple to make. Just get the ingredients together and you are pretty much good to go!!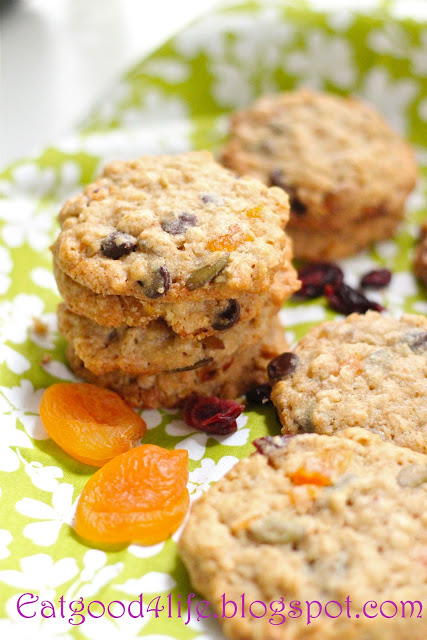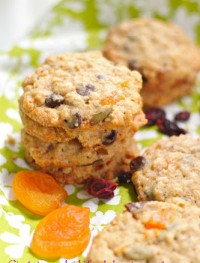 Trail mix whole grain cookies
Ingredients:
3/4 cup unrefined sugar
1 1/2 cup olive oil
2 organic eggs
1 teaspoon vanilla extract
2 cups rolled oats
1 1/2 cup whole wheat pastry flour
2 teaspoons aluminum free baking powder
1/2 cup wheat germ, oat bran also works well
1/2 cup dark chocolate chips
1/2 cup dried cranberries
1/2 cup pumpkin seeds
1/2 cup chopped dried apricots
1/2 cup chopped dried ginger, optional
1 teaspoon cinnamon
Directions:
Preheat oven to 350F. Line two cookie sheets with parchment paper and set aside. ( I use 4 cookie sheets at once, much faster)
In a mixing bowl, with a wire whisk, mix first 4 ingredients. Add the remainder of the ingredients and combine with a rubber spatula, this is what I do, until all of the ingredients are mixed thoroughly.
With a medium cookie scoop, drop cookie batter onto prepared cookie sheets and slightly flatten the cookies with the palm of your hand. Bake for 10-12 minutes.
Cool cookies on the cookie sheet for 2-3 minutes before transferring them to a wire rack to cool completely.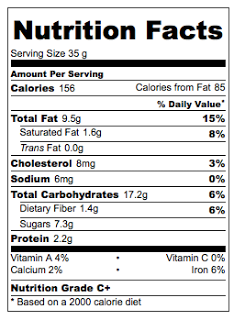 Nutrition facts calculated based on the recipe yielding 40 cookies 1 serving = 1 cookie.