To the max irish cream cheese brownies
I love Irish cream and these irish cream cream cheese brownies are just sensational-who can resist them? No one at all!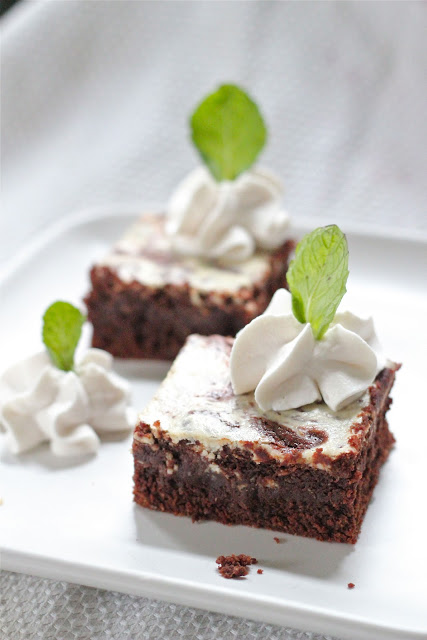 Dark chocolate brownies are to the max….yea that is how I called these amazing brownies not only because they were super fudgy, but also because they tasted awesome. Irish cream cheese brownies!
Chocolate brownies with home made Irish cream? What could go wrong with this combination?…nothing at all!
I used Irish cream in the brownies, in the cream cheese topping and in the heavy cream. It can't get better than that!!
I know my cream cheese brownie swirl didn't turn out as good as I would have hoped for, but never the less it was OK. Next time around I just hope it turns out a bit thicker so less Irish cream in the topping may work better.
I will leave you with this sensational brownie combination hopping you try it soon and if you do I hope that you like it as much as we do.  This Irish cream cheese brownies are the best. A great treat for the days coming up ahead.
Enjoy!!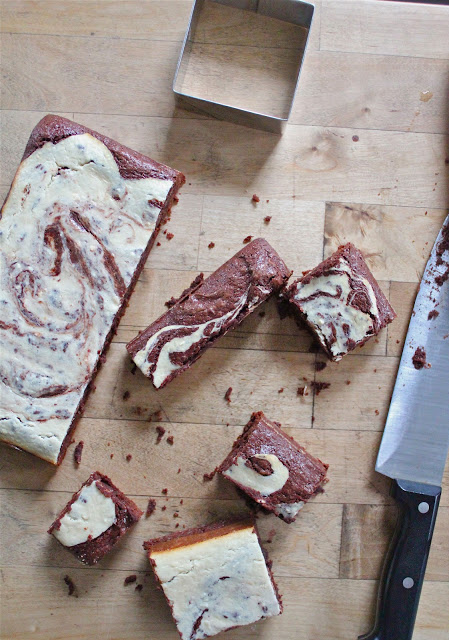 These Irish cream cheese brownies are sensational. They are really fudgy, moist and super tasty….chocolate and Irish cream? What could go wrong with that!
Here you can see the brownie mix. Pretty thick and super chocolaty.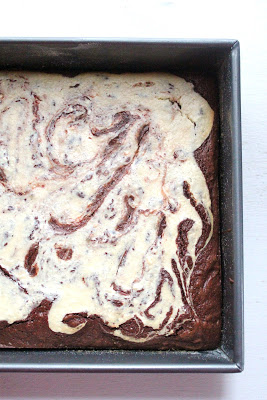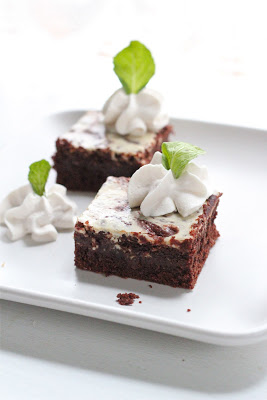 The cream cheese brownie swirl did not look as good as I would have hoped. I think I put too much Irish cream. I did adjusted the quantity in the recipe though so you won't have the same problem.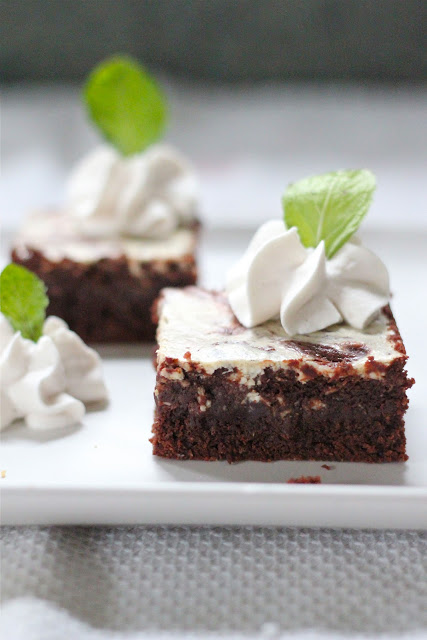 To decorate the brownies I used 1/2 cup of heavy cream, 2 tablespoons of confectioner's sugar and 2 tablespoons of Irish cream.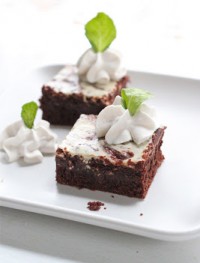 To the max irish cream chocolate cream cheese brownies
Yield: 10-12 servings
Total Time: 1 hour
Ingredients:
Directions:
Preheat oven to 350 F. Grease and flour a 8x8 square baking pan and set aside.
In a mixing bowl whisk first 5 ingredients. Add flour and baking powder and incorporate well.
In a large bowl place chocolate chips and microwave on high for 1 minute. Stir well. Continue microwaving in 30 second intervals, stirring in between, until chocolate is melted and mixture is smooth.
Incorporate melted chocolate into the batter and mix through. Pour batter into prepared pan.
In another bowl mix cream cheese topping ingredients until smooth and pour over the brownie batter making a swirl effect. You made want to use a toothpick or other item of same sort for the effect.
Bake for 35-40 minutes or until cake tester comes out clean.
Let the brownies cool in the pan for 10-20 minutes. Remove brownies and cut and serve as desired. I used heavy cream infused with Irish cream to decorate the brownies:-)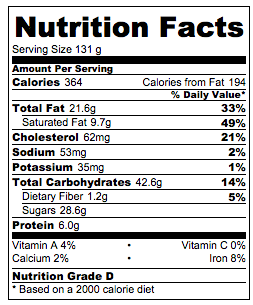 Nutrition facts are based on 10 servings. Note this got a grade of D because it contains alcohol.