Fish Burgers
Fish burgers are very easy to make, versatile and healthier than meat burgers.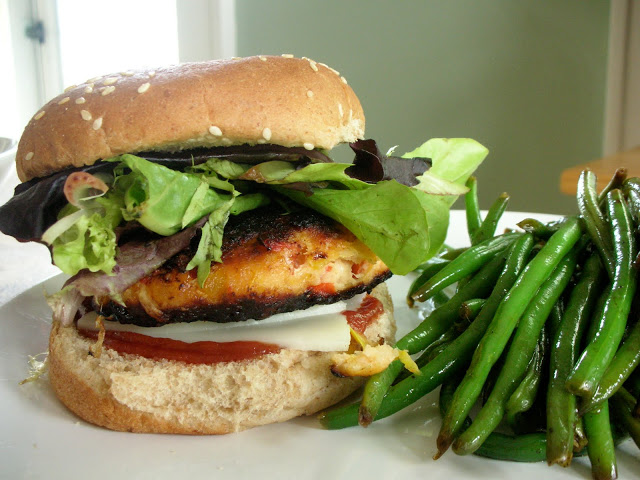 This fish burgers are awesome. Use any type of white fish of your choice. Any will do.
Below you can see how the mixture looks like when you are putting the burgers together. You can use the same recipe with any other type of white fish. I actually make these once a week. I always double the amount because they are very handy to have for a late dinner and quick fix. The green beans, which are frozen, just take about 5 minutes to saute, if previously thawed, to server with the burgers.
On this fish burger batch I did not have any parsley but they are much better with it, cilantro also works well. Fresh herbs always enhance the flavor of any food so I highly recommend adding it.
Enjoy.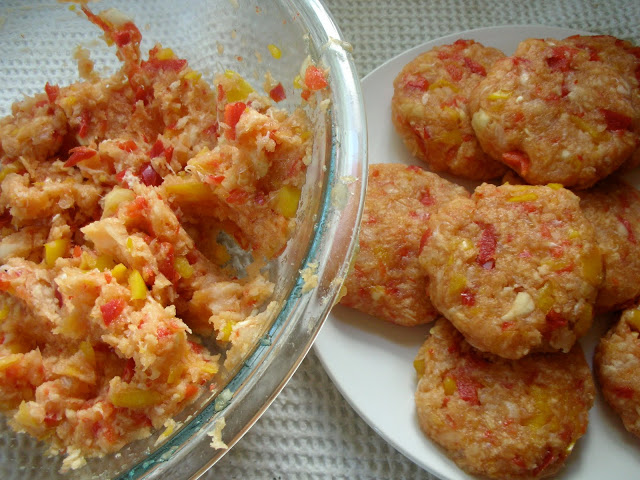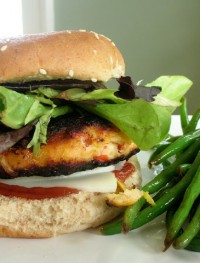 Yummy Fish Burgers
Yield: 12 burgers
Total Time: 20-25 minutes max!
Ingredients:
1 1/2 lbs tilapia fillets
1 medium yellow pepper
1 medium red pepper
1 medium red onion
3 tablespoons sweet chili sauce
1 organic egg
1 1/2 cups panko bread crumbs
2 garlic cloves
1/2 cup fresh parsley
1 tsp celtic salt
4 tbsp olive oil
Directions:
In a food processor, process the peppers, onion, and garlic. Transfer the mixture to a medium mixing bowl. Process the  Tilapia fillets and add it to the mixing bowl with the veggies.
Combine mixture and form little burger patties. In a non-stick skillet add half the oil and fry the burgers over medium to low heat. Add more oil as needed. Transfer burgers to a serving plate and have as desired.