The best gluten free brownies ever
These gluten free brownies are just sensational. I simply love these brownies.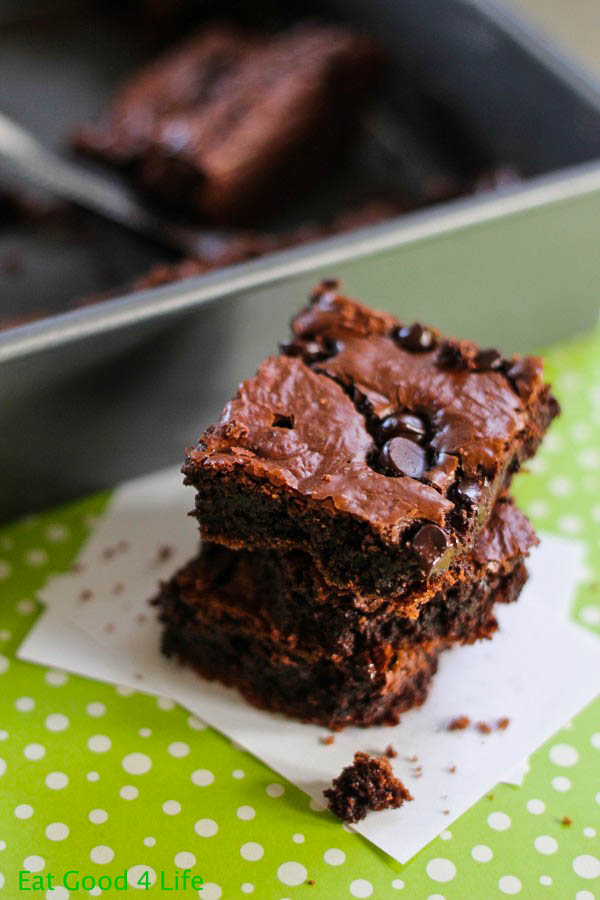 Plain and simple, these are going to be the best gluten free brownies you will ever taste.
Do you have a favorite gluten free brownies recipe already? I will bet you any money this is going to top your recipe hands down. Even my brother that never eats any of my baking goods ate 3 pieces. The brownies were literally gone within a few hours.
These gluten free brownies not only are super fudgy, moist and chocolaty but they are super simple to put together. This recipe is going to be my to go brownie recipe from now on and next time I am going to also double the batch.
I was actually going to wait until next week to post the gluten free brownies recipe but since it is Friday and the recipe is just out of this world, I thought I would do you a favor and post dessert first. I think is a wise decision :-) don't you think?
For this brownie recipe I actually used brown rice flour, as well as almond flour. It is my first time using this kind of flour and I must say that I love it. I am so glad I experimented with it. What a great end result. These brownies don't taste as though they are gluten free, healthy or anything of that sort. They are just super fudgy and undeniably good.
Are you cooking something especial this weekend? Make yourself a favor and complete your meal with this dessert. Your family, friends or significant other will thank you for them.
Enjoy!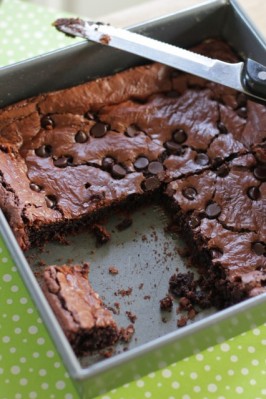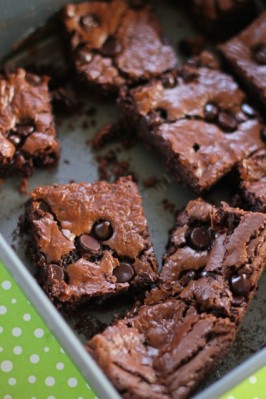 These brownies are to die for. Do yourself a favor and make them. You will not be sorry!! This has become my to go brownie recipe from now on. What a great recipe!!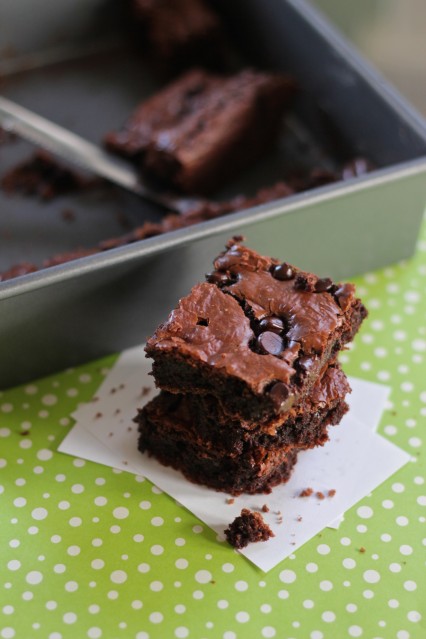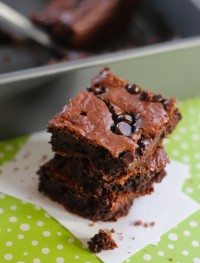 The best gluten free brownies ever!
Yield: 12-16 pieces
Prep Time: 10 minutes
Cook Time: 30 minutes
Total Time: 40 minutes
Ingredients:
Directions:
Preheat oven to 350F. Grease and flour (I used brown rice flour) a 8x8 inch square baking pan. Alternatively you can use parchment paper.
In a bowl place eggs, sugar, vanilla, olive oil, and coffee granules and mix through. I do this step with a wire whisk but you can use your hand held mixer.
On a double boiler, melt the chocolate chips. You can also use your microwave for this step.
Add the melted chocolate to the previous egg mixture in the bowl and combine. Add the flours, salt and baking powder, and with a spatula, fold in until its all incorporated. The mixture will be thick. Place batter in the prepared pan and sprinkle the 3 Tbsp of dark chocolate chips over the batter.
Bake for 25-30 minutes. Let the brownies cool on a wire rack for at least 30 minutes otherwise they will crumble all over the place.
Serve as is, with ice cream or a really tall glass of milk!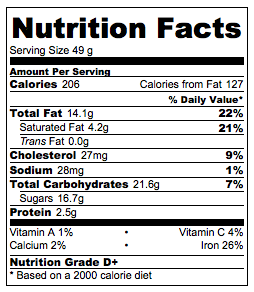 Nutrition facts calculated based on the recipe giving 12 servings.