The best banana pudding ever
Banana pudding has become one of my ultimate favorite desserts. It is so easy, luxurious and super tasty that it is hard to resist.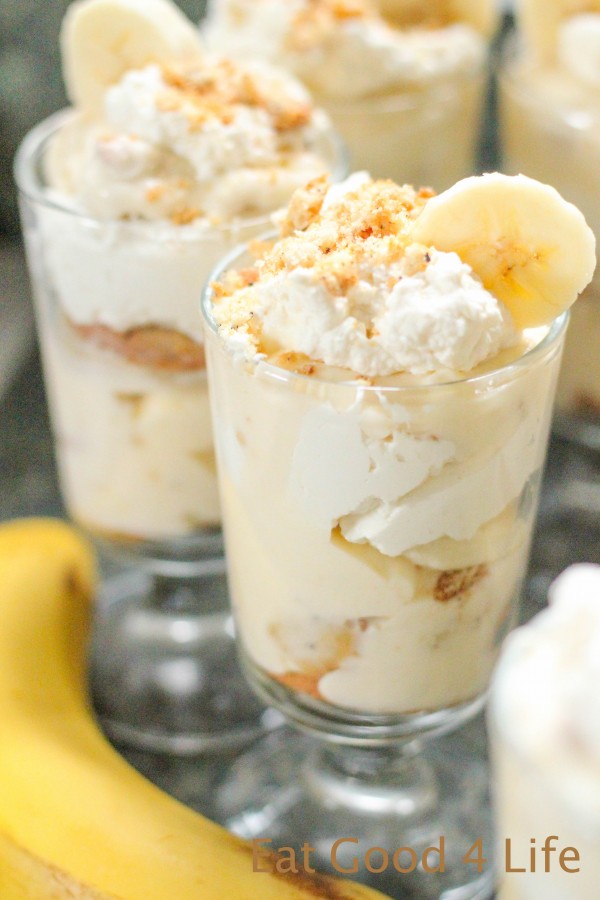 Banana pudding anyone? I think this is the best banana pudding I have ever had.
This recipe is inspired from a trip I took this summer to Magnolia bakery in New York City. While that banana pudding was pretty good I wanted to find a way to make it without the Jello pudding that is called for that recipe.
I also wanted to find a way to decrease the sweetness of it so I was fine without using the condense milk too. My banana pudding version turned out great.
I used Trader Joe's brand of vanilla wafers which contain no high fructose corn syrup or trans fats, which are ingredients found in the normal brands used in this recipe.
I was really surprised at how easy and super tasty this desserts was. I think I didn't make enough because it literally lasted not longer than 24 hours in my fridge. My brother who usually never eats desert did eat this banana pudding so that says a lot, or so I think :-)
I am beyond excited and thrilled to share this recipe with you all. I am not much of a pudding person but this by far I think is the best pudding I have ever made or ate.
One thing I must warn you is that this desert is by no mean light. Once in a while I will post something, well just, sinful. This banana pudding qualifies for it. This is not something I will eat every day but one in a blue moon I will allow us to have something of this nature, so go ahead and indulge. I know you are going to love it :-)
Enjoy!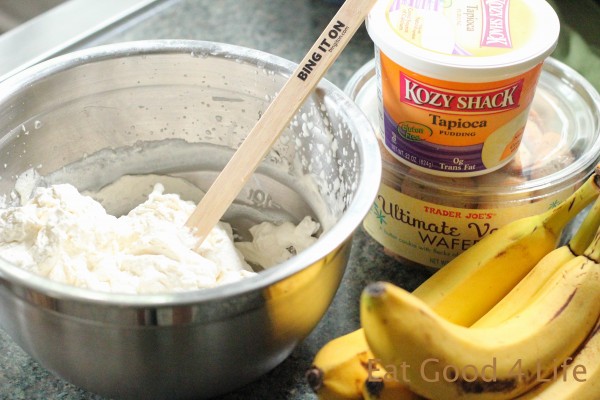 These are the ingredients I used. I think the tapioca pudding was just fabulous. No condense milk or Jello in this recipe. It was just superb!!
Once you get everything in the bowl just mix it in with a spatula until combined. Just like in the pictures.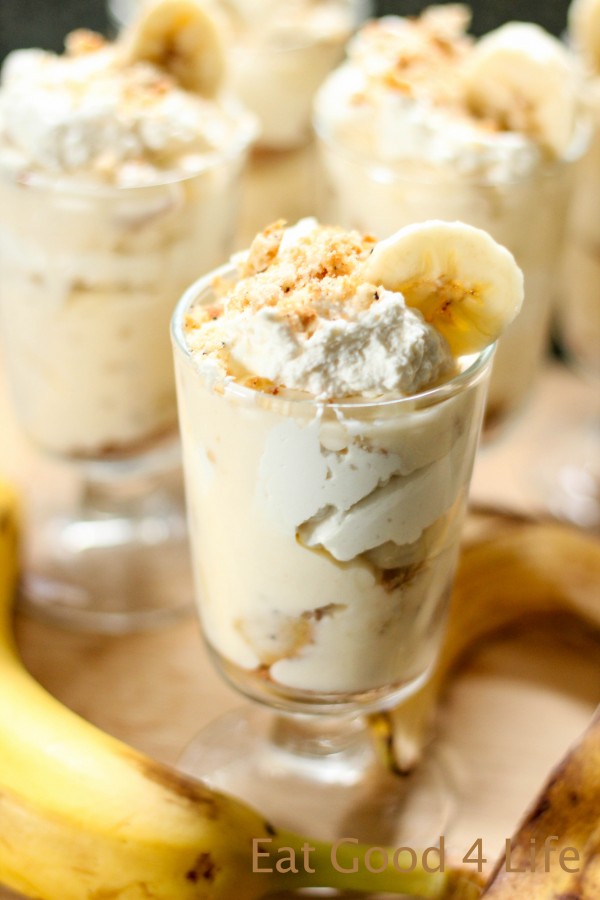 I really hope you get to try my version of this banana pudding. It is the bomb. I am actually about to make another batch because my husband and my brother pretty much had the most of it. I just love this simple and luscious dessert :-)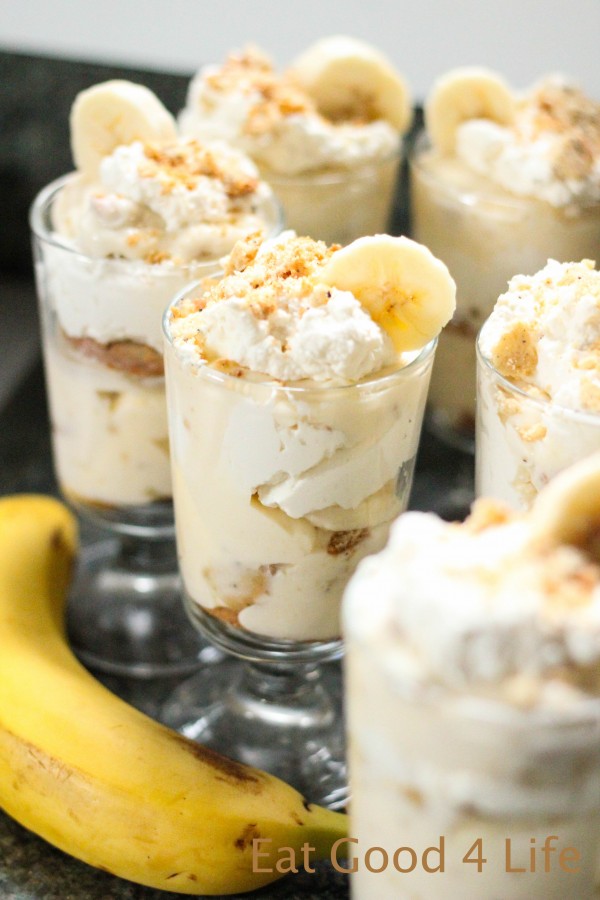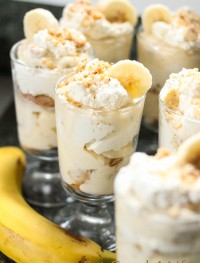 The best banana pudding ever!
Yield: 8-9 servings
Total Time: 15 minutes
Ingredients:
2 cups heavy cream, or 1 cup HCream + 1 cup Greek Yogurt
3 large bananas, sliced
22 oz container tapioca pudding, buy it at your grocery store
2 tbsp maple syrup, I don't use any
8-9 oz vanilla wafers, I used Trader Joe's brand w/ no High fructose corn syrup or trans fats
Directions:
In a large bowl with a hand held mixer, whipped the heavy cream together with the maple syrup. About 2-3 minutes until soft peaks form.
On another large bowl add the tapioca pudding, 1/3 of the whipped heavy cream, half of the vanilla wafers broken into pieces and 2 of the sliced bananas. Combine with a spatula until mixed.
On any parfait glasses of your choice, place one vanilla wafer followed by the pudding mixture, 2 or 3 slices of banana and some  heavy cream. Repeat layers if your glass are tall enough and finish with heavy cream sprinkled with broken wafers over the top.
Refrigerate for at least 4 hours so that the wafers soften.
Alternatively you can use a large ceramic or glass trifle dish and make a big version of it.
Recipe inspired from the Magnolia Bakery Recipe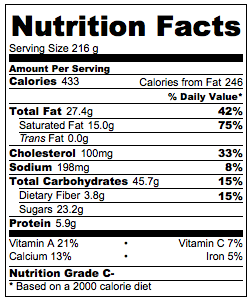 Nutrition facts calculated based on the recipe giving 8 servings.