Thailand adventure part II : Phuket
So today I am going to devote my blog to my travel section. As you may know, a few weeks back I spent 2 weeks in Thailand and for part of that time I also visited Phuket and many of the islands the South of Thailand has to offer.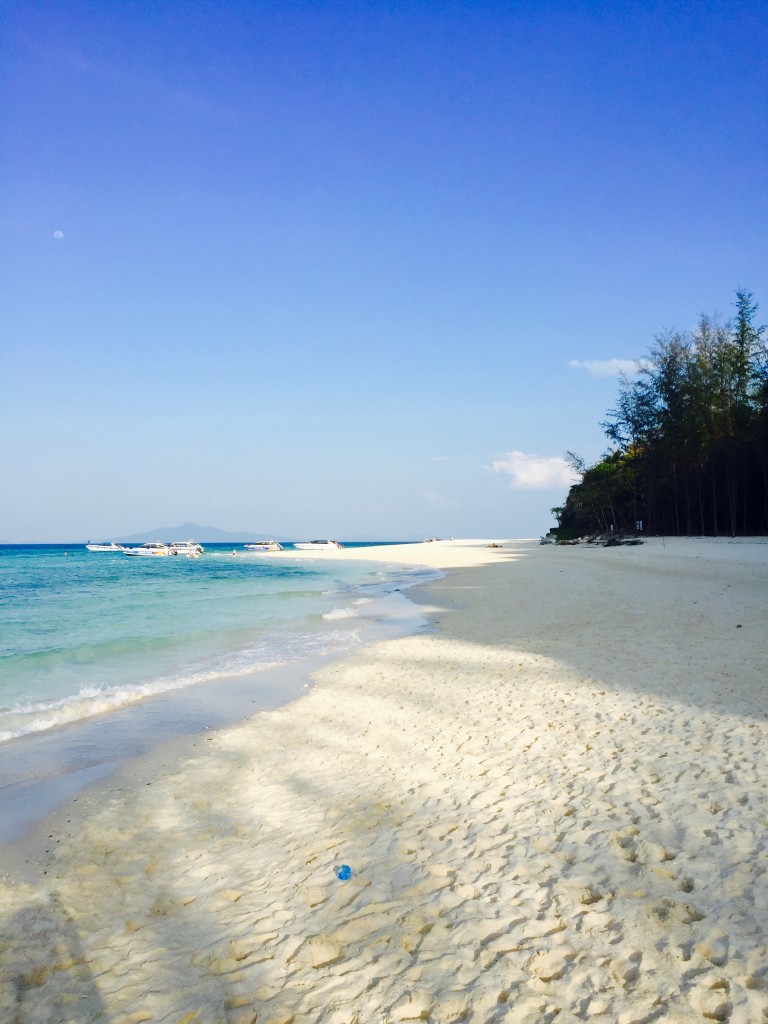 I actually visited Thailand about 15 years ago while in college. Thailand was one of the places I always wanted to go back to. It is truly one of my favorite places on the entire planet so soon after I am done with Physician Assistant school I will be visiting Thailand again with the family.
OK, onto the places I visited in case any of you are venturing into that part of the world.
The major reason why I wanted to visit Phuket was to travel around the many islands this part of Thailand has to offer. Because we only spent 4 days in Phuket we didn't have much time so if you ever come here I suggest you stay for at least one week.
Important pointers when visiting Thailand/Phuket:
The perfect time to visit Thailand is right before May. This way you will avoid Monsoon weather which is July through October. Humidity will be fairly mild compared to the monsoon months. We visited Thailand in February and that was perfect. I visited Thailand once before around July-August and besides being extremely humid monsoons were a pain in the neck. Torrential rain at is finest!
If visiting Phuket stay away from Patong. It is a horrific area were everything has been exploited in a bad way. It is dirty with lots of traffic, people and noise. Visiting that area for one evening was enough for me. To be honest, I wish I have never gone. It was a waste of time.
If you are visiting Phuket and would like a reliable tour boat service in which you will be able to visit many of the islands around use Phuket Tours. I suggest taking the  speedboat options, which save you lots of time when traveling to the islands plus there is only about 20 people on board rather than 120 like on the other boats.  They will also provide lunch, which is really good. Their tours are fairly inexpensive, but then again, there is nothing expensive in Thailand.
For us, Laguna beach was the best area to stay at. It is a bit more secluded but worth it because Phuket is becoming very populated, especially because of tourists. Their resorts and private accommodations maybe a bit more pricy but worth every penny. The beaches are not crowded at all and the shopping and restaurant area is superb. Transportation to and from the shopping area back to your hotel is free too.  If you can make it to this area of Phuket I highly suggest staying here!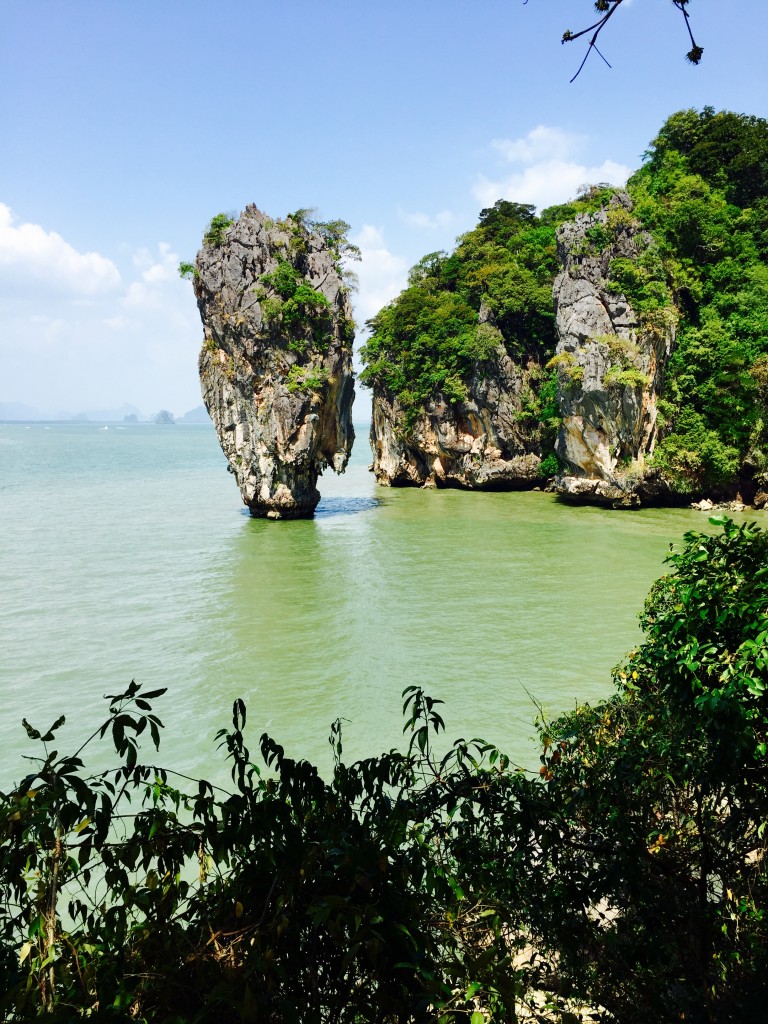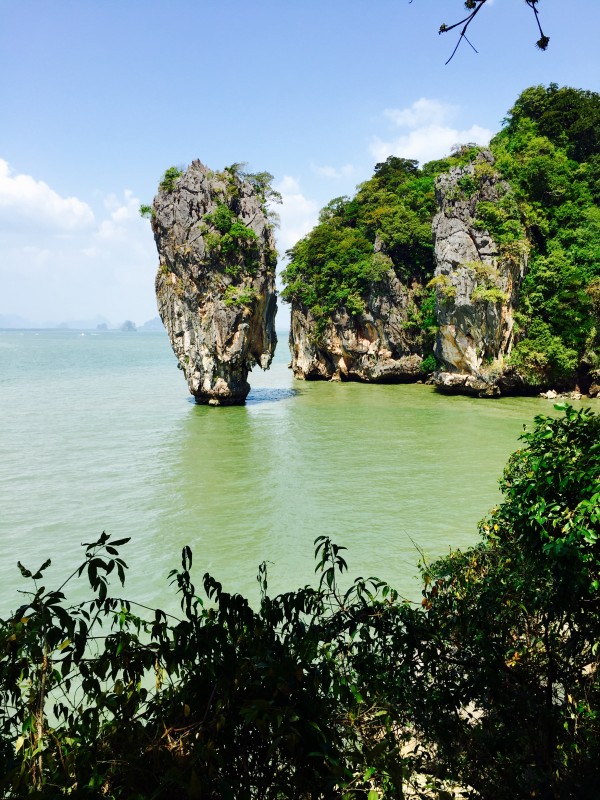 James bond island was one of the places I wanted to visit first. While we weren't able to stay there for long visiting this island was all that I wanted to do so I was fine with that!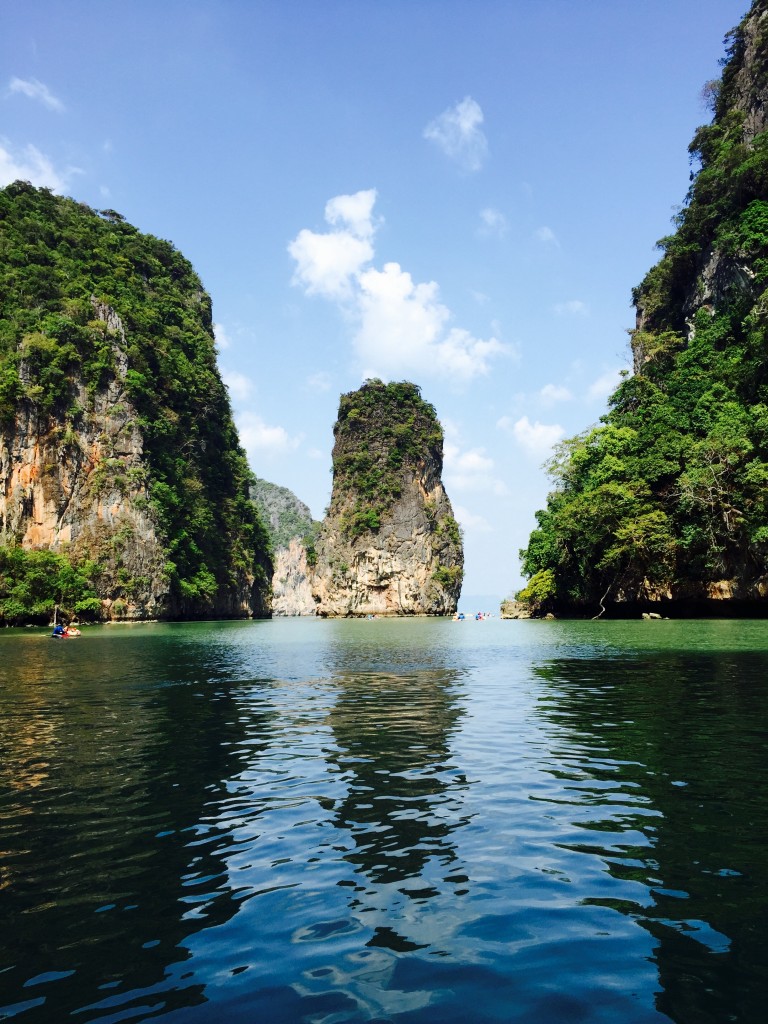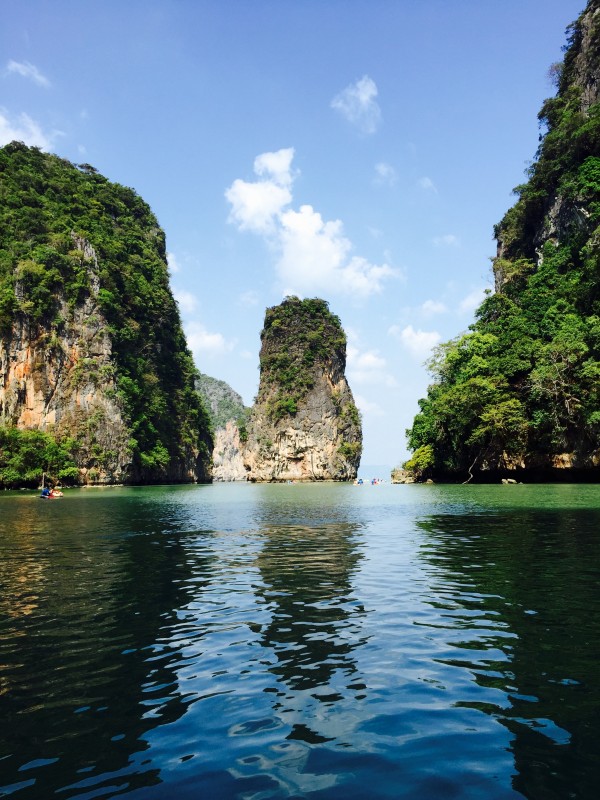 Visiting Hong lagoon offers canoe service, which we did. This is a tour that I highly suggest because you will be able to go through the caves. Again, if you travel to this area of the globe you must do it before July or after October, otherwise you won't be able to go to many of the islands around monsoon months.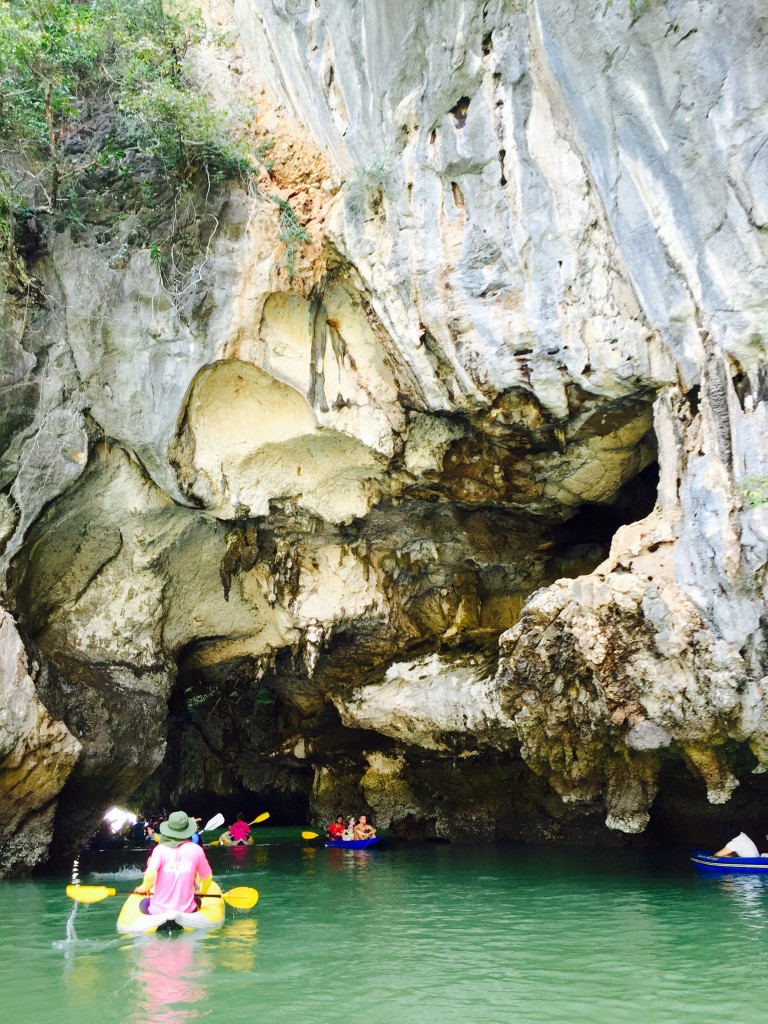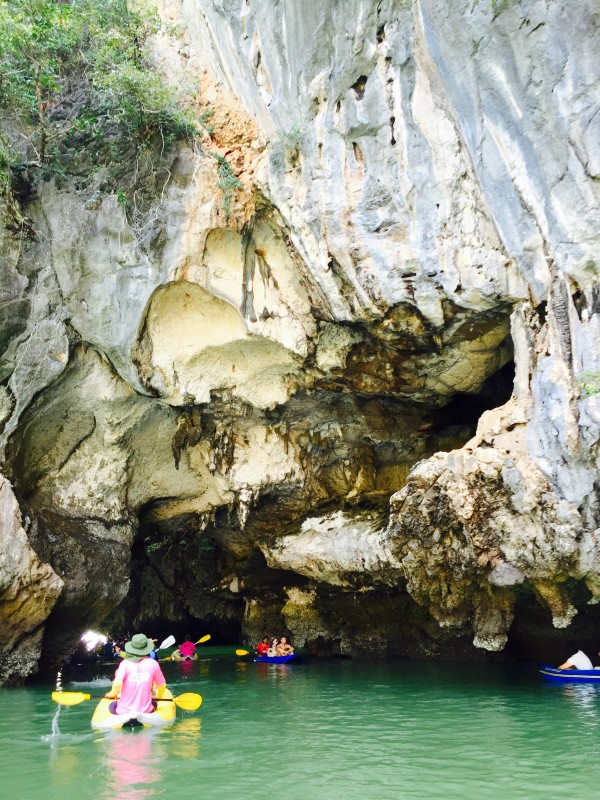 Talu island comes right after Hong Lagoon. I highly recommend visiting this one as well, which is included in the James Bond Island Tour. These are truly breathtaking and unique!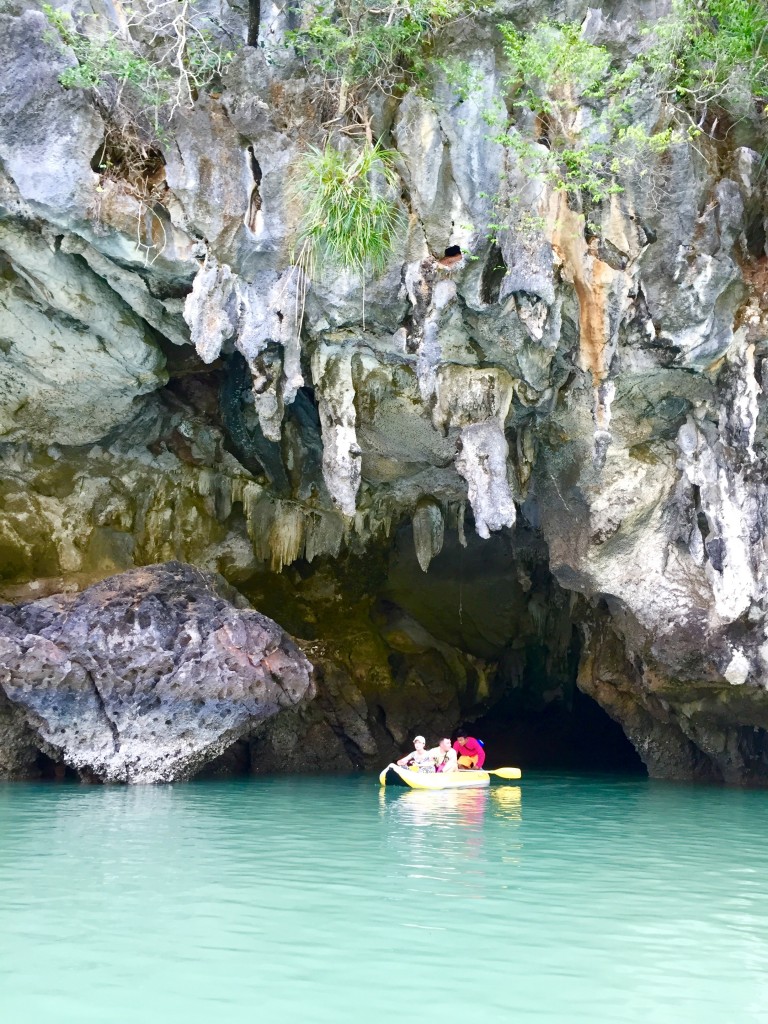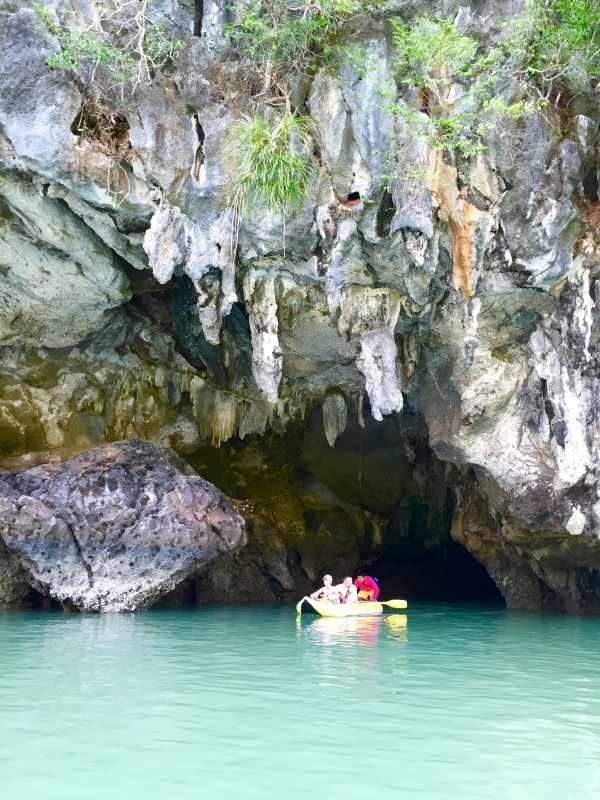 The water is like nothing you have ever seen and going inside the many caves is just spectacular. An awesome experience to say the least!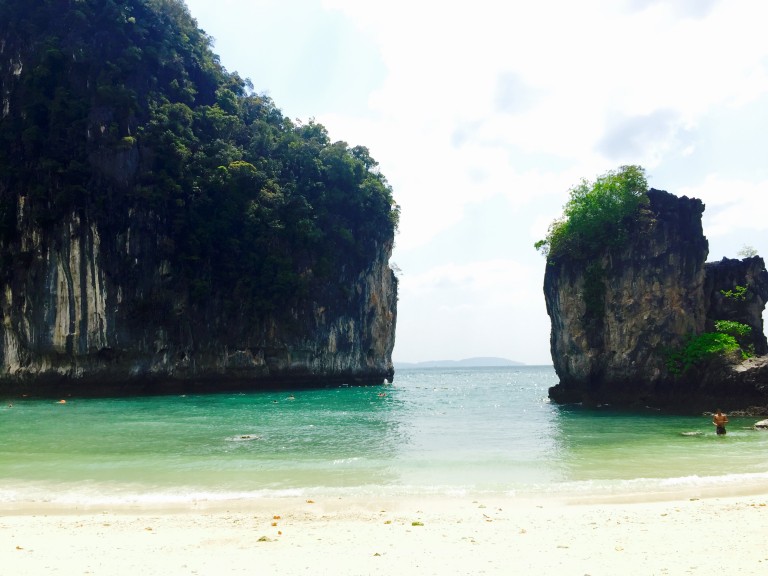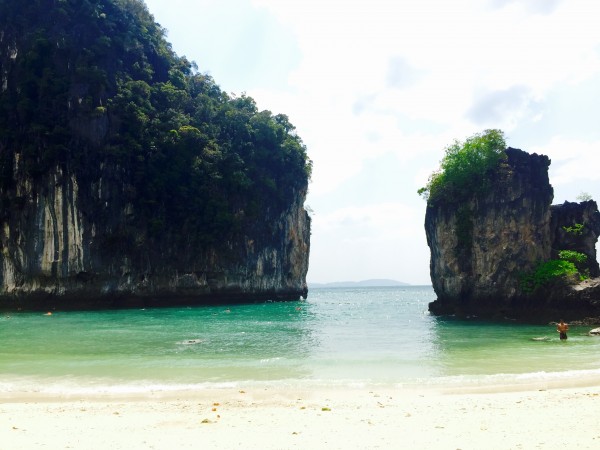 This is Krabi. The first stop for the James Bond Island Tour. Here you will be able to spend at least an hour relaxing. Because there are many islands to see on each tour this would be the maximum time you will be able to spend on a given island. Worth it though!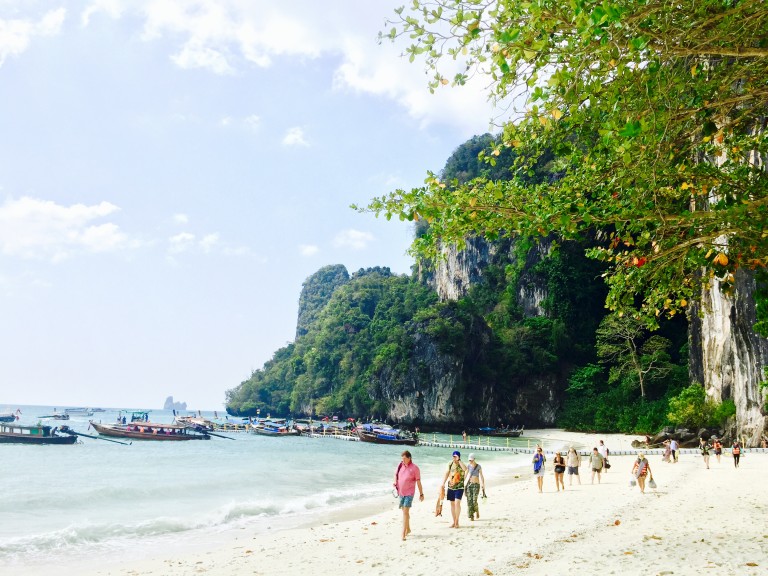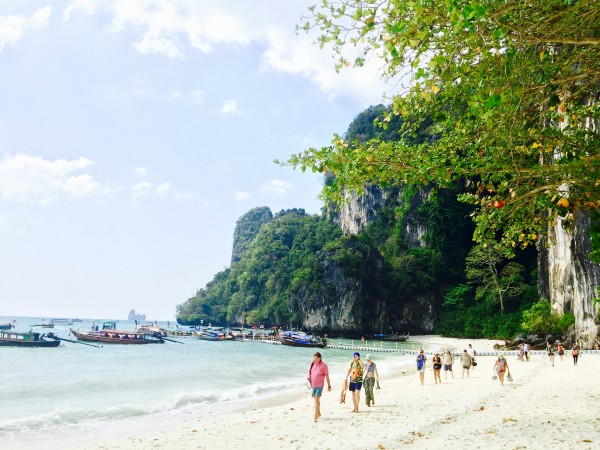 This is also Krabi. Just right where the speed boat drops you off and picks you up. An amazing place, however, somewhat crowded.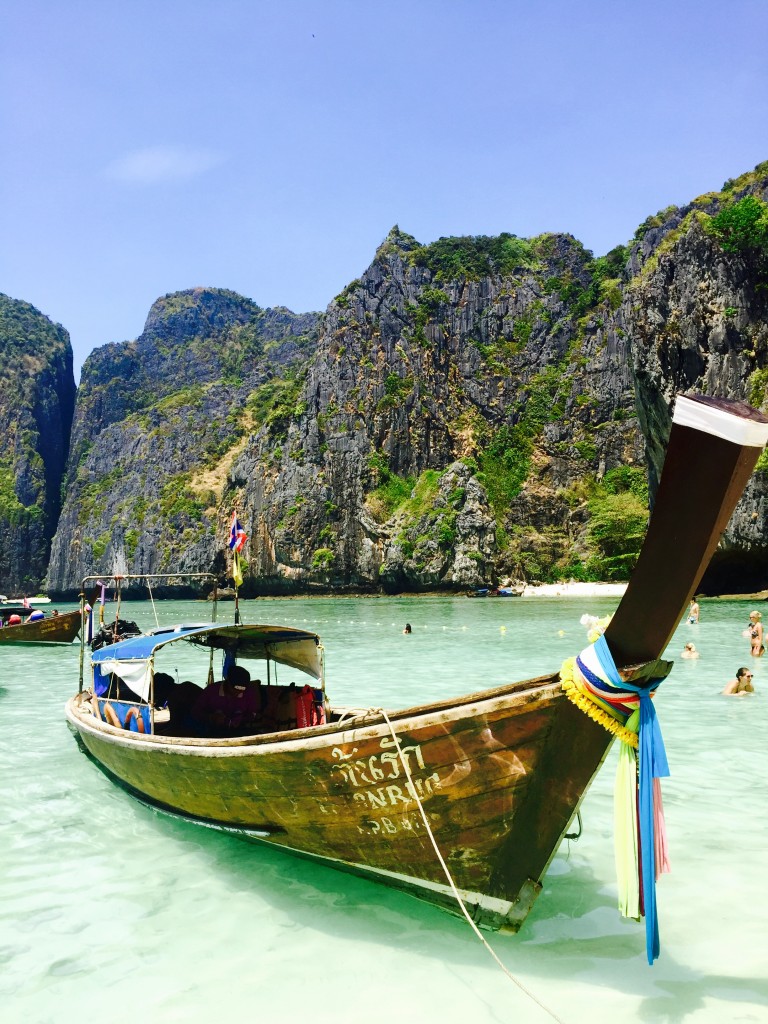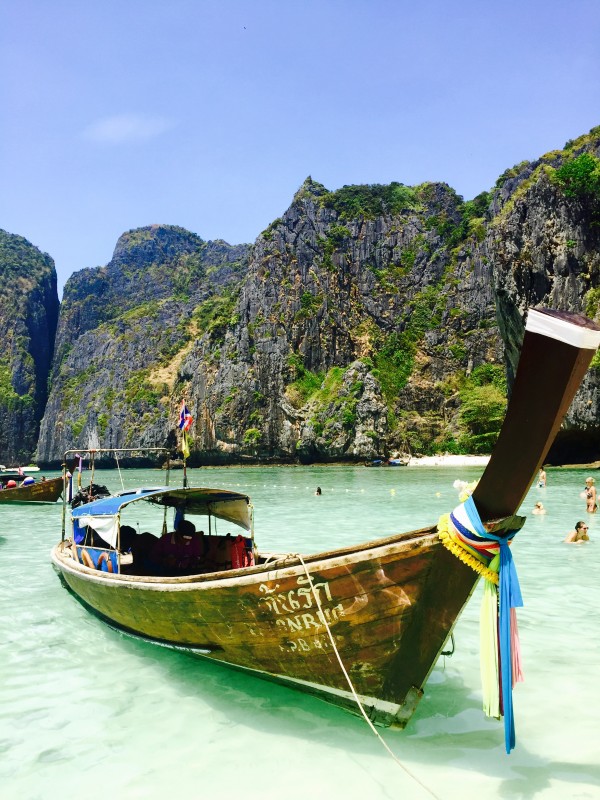 Phi Phi Island was one of my favorite spots, however, extremely crowded. Here you will be able to also relax for a while. A place I would like to go again, however, this was the farthest island to travel to for us. The boat ride turned out to be 1 hour and 20 minutes and the ride itself was very bumpy!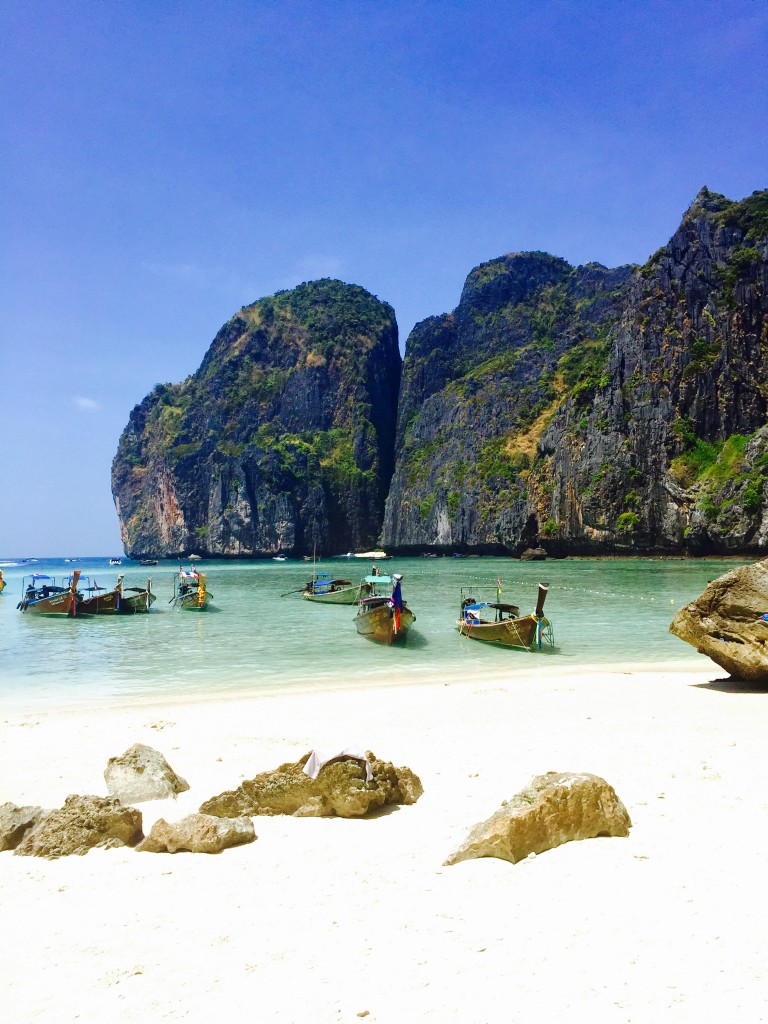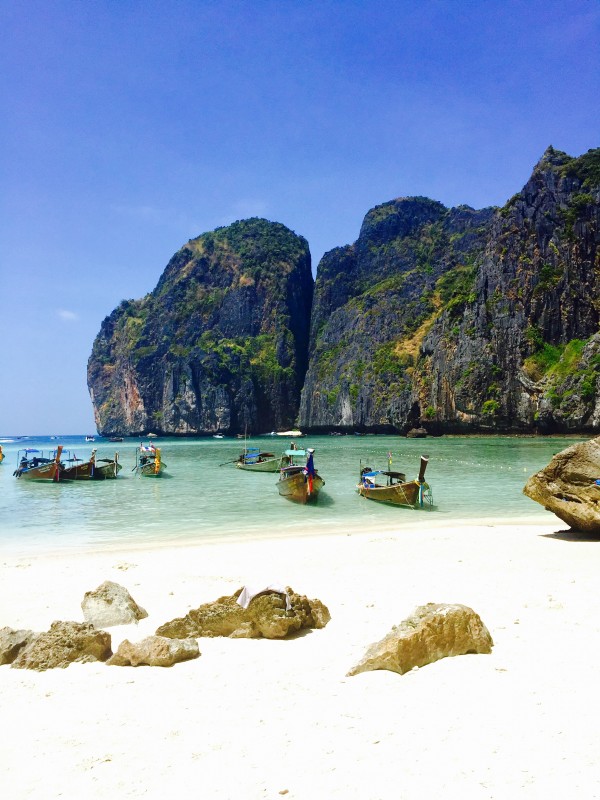 Phi Phi Island again!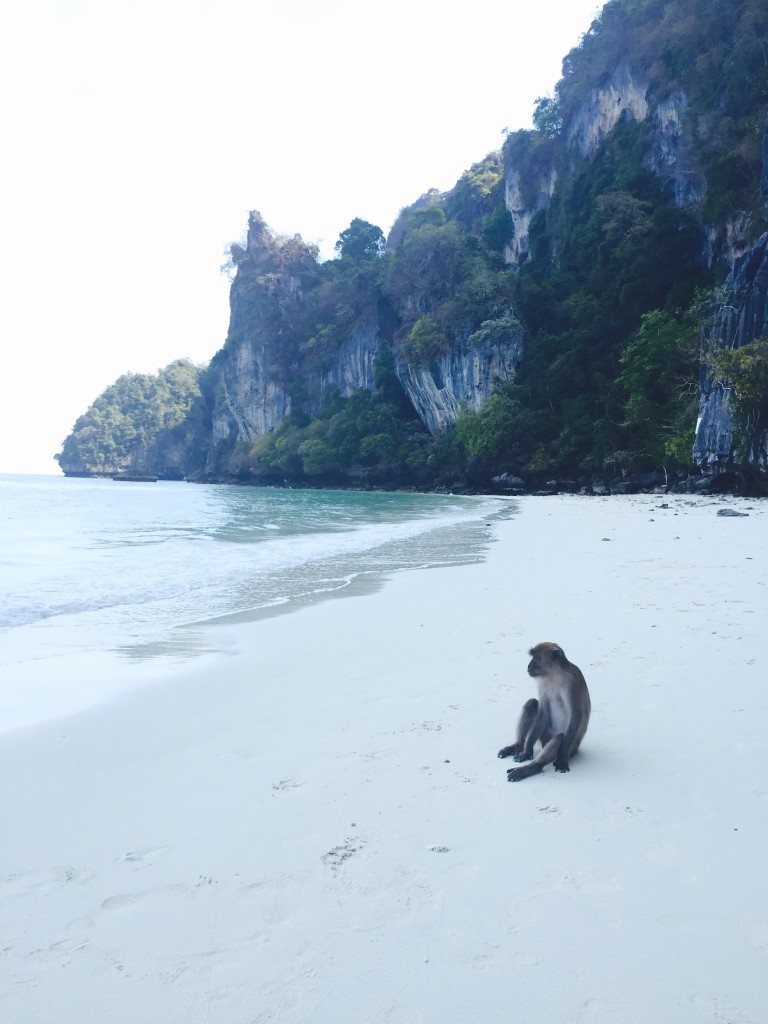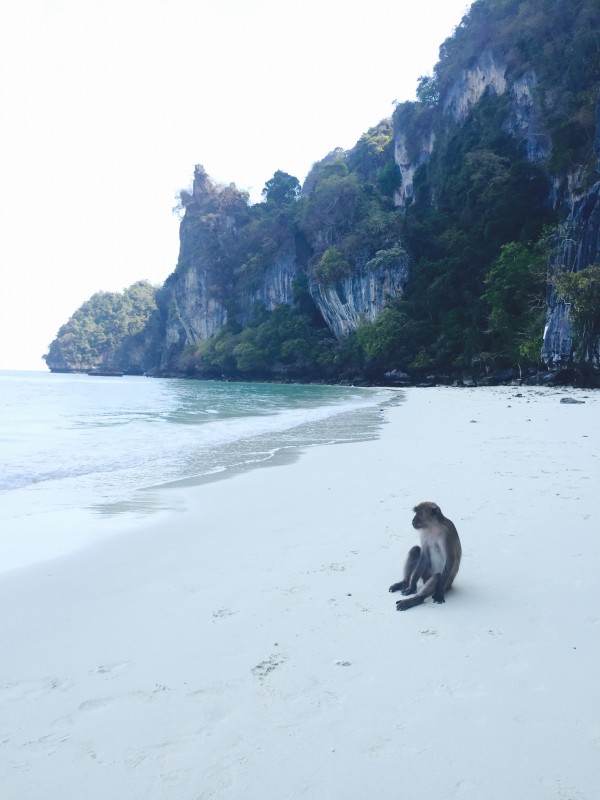 This was monkey beach. Monkeys are not always on site at the beach but to our surprise, when we arrived, monkeys were hanging out like nothing even mattered. Our captain was kind enough to take us at the end of the day, because according to him, during the day is packed with tourists and you have less of a chance to see monkeys.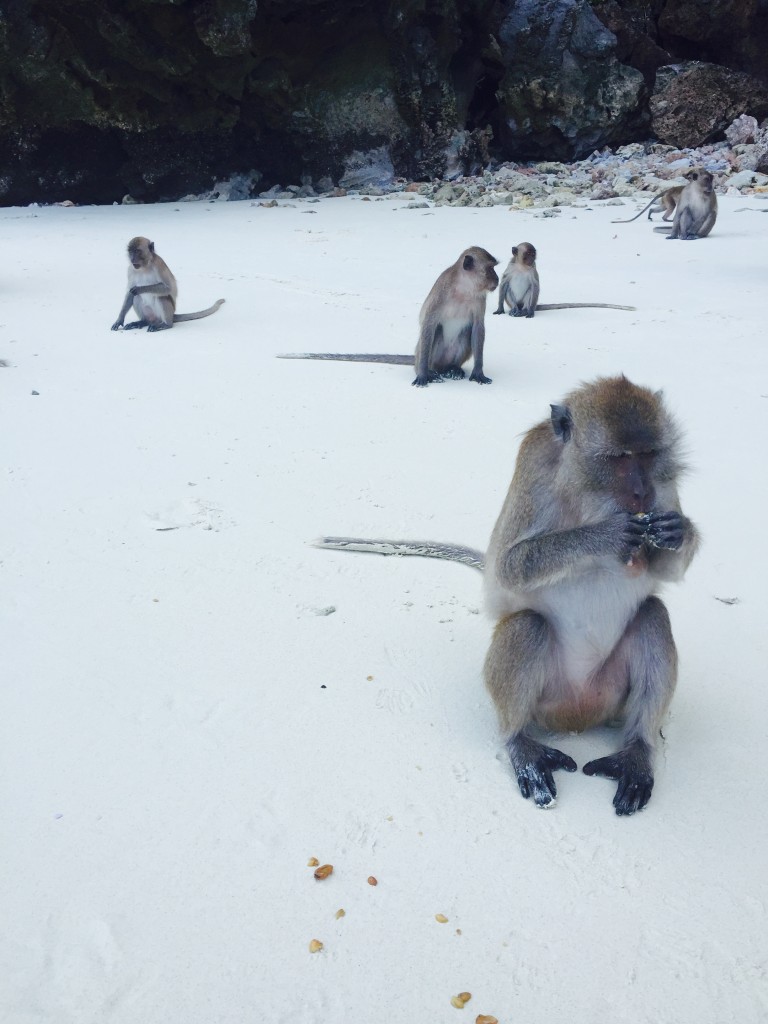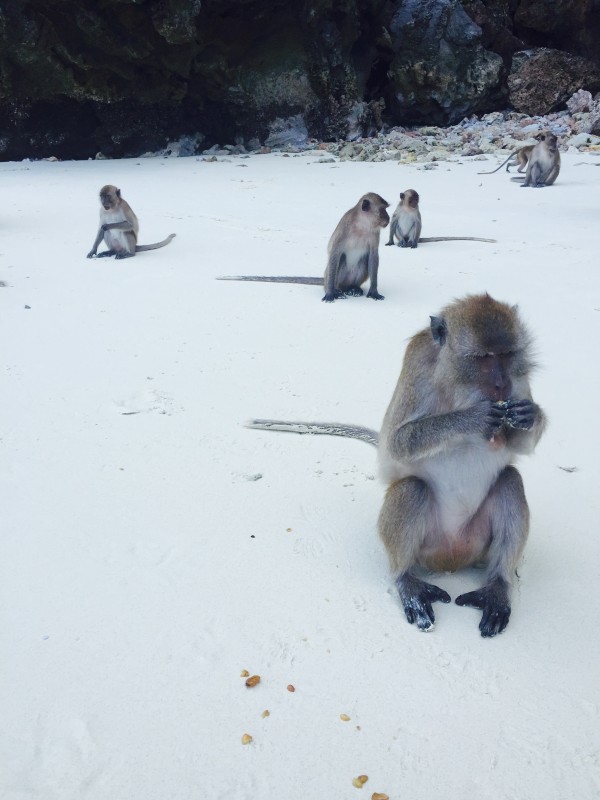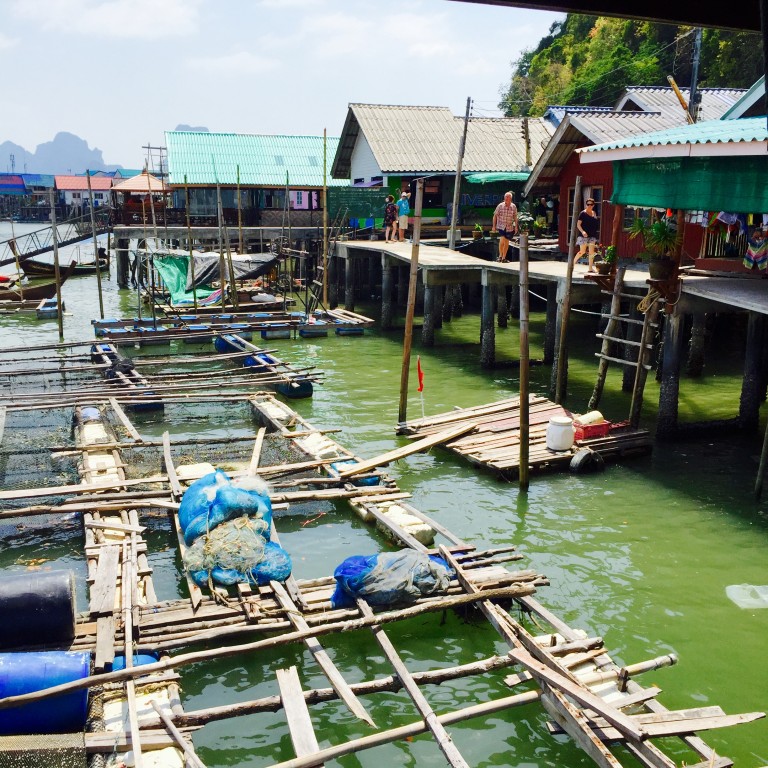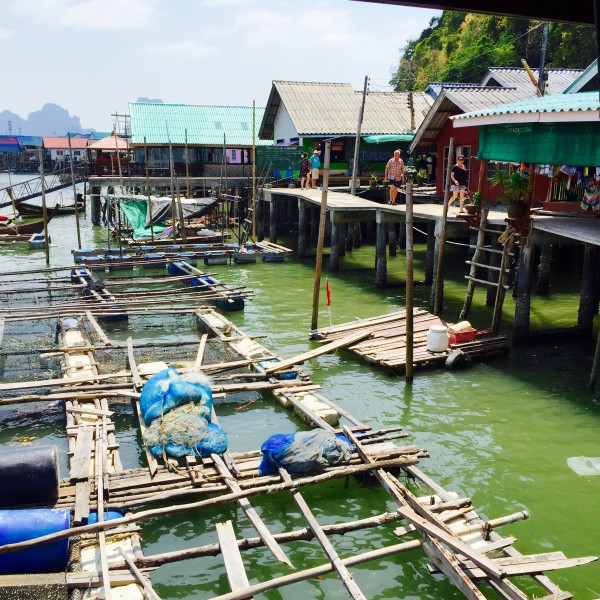 This is floating island. Here you will be having lunch if you book the James bond Island tour. This village, as the name suggest, are houses above water. People actually live here. Very unique.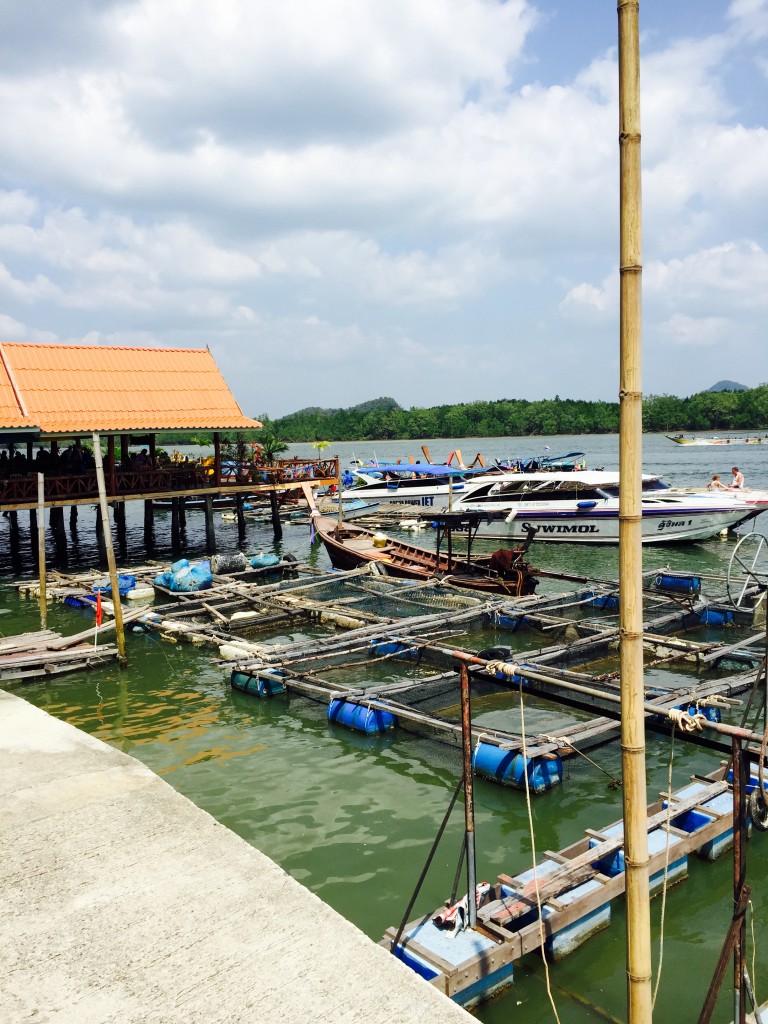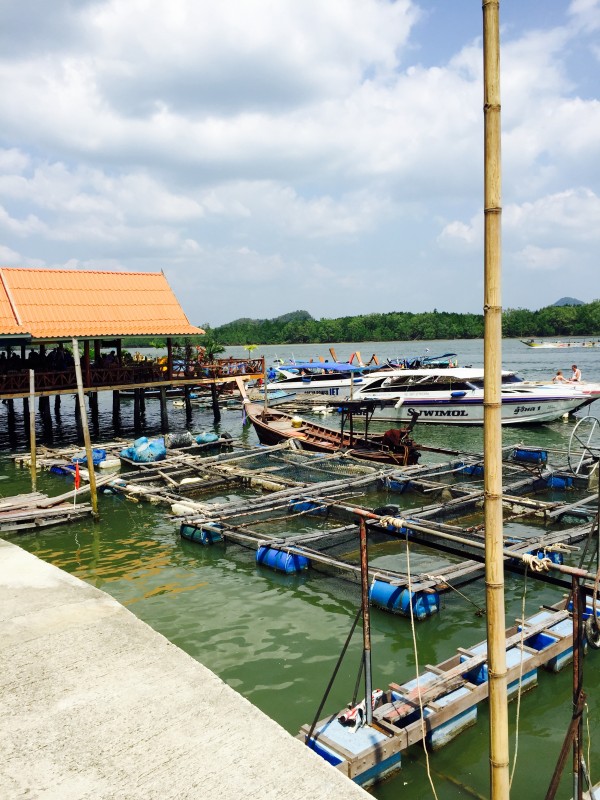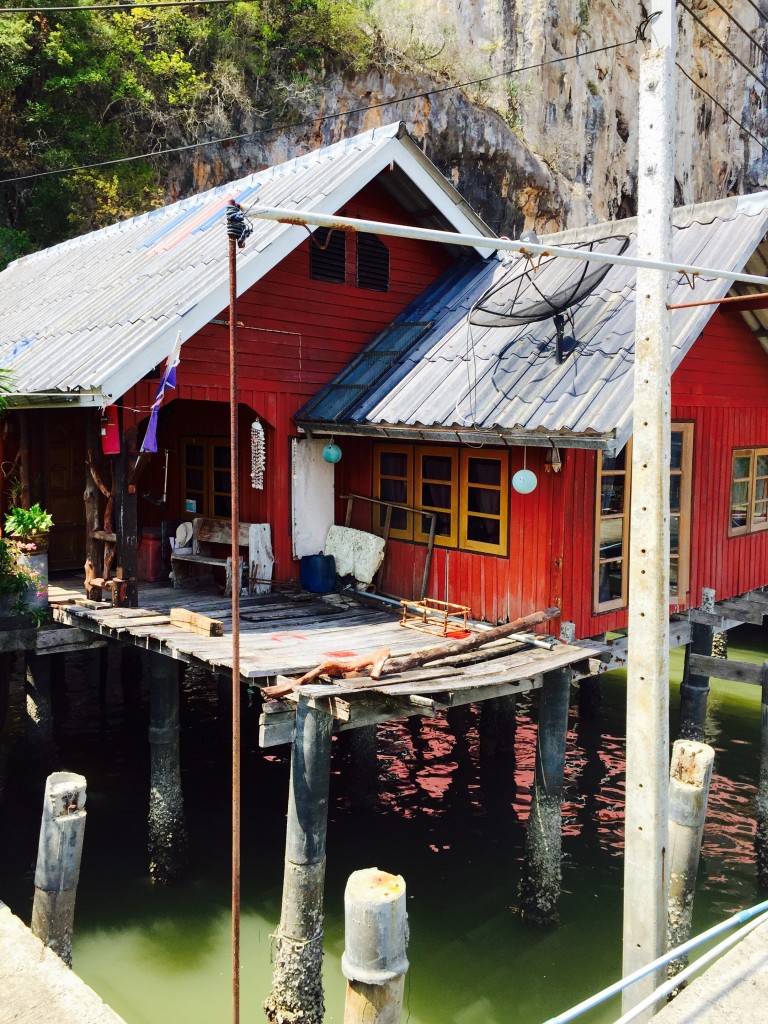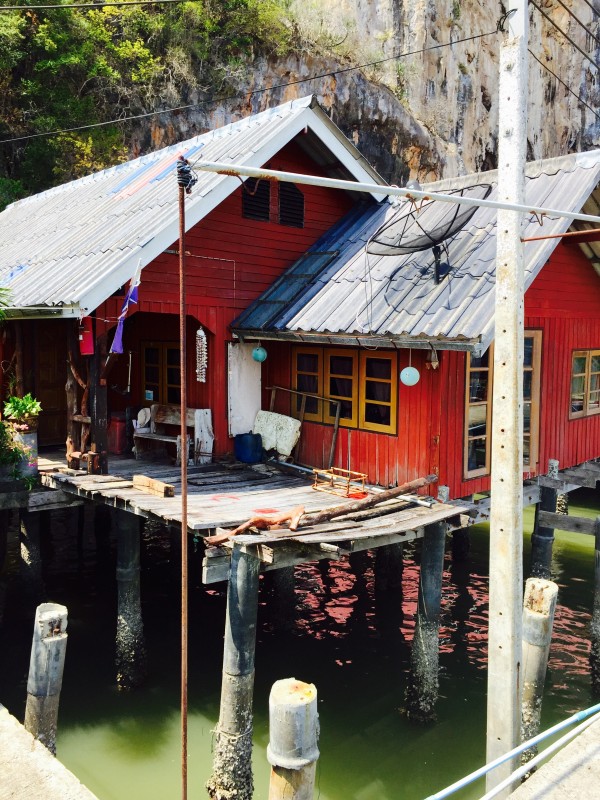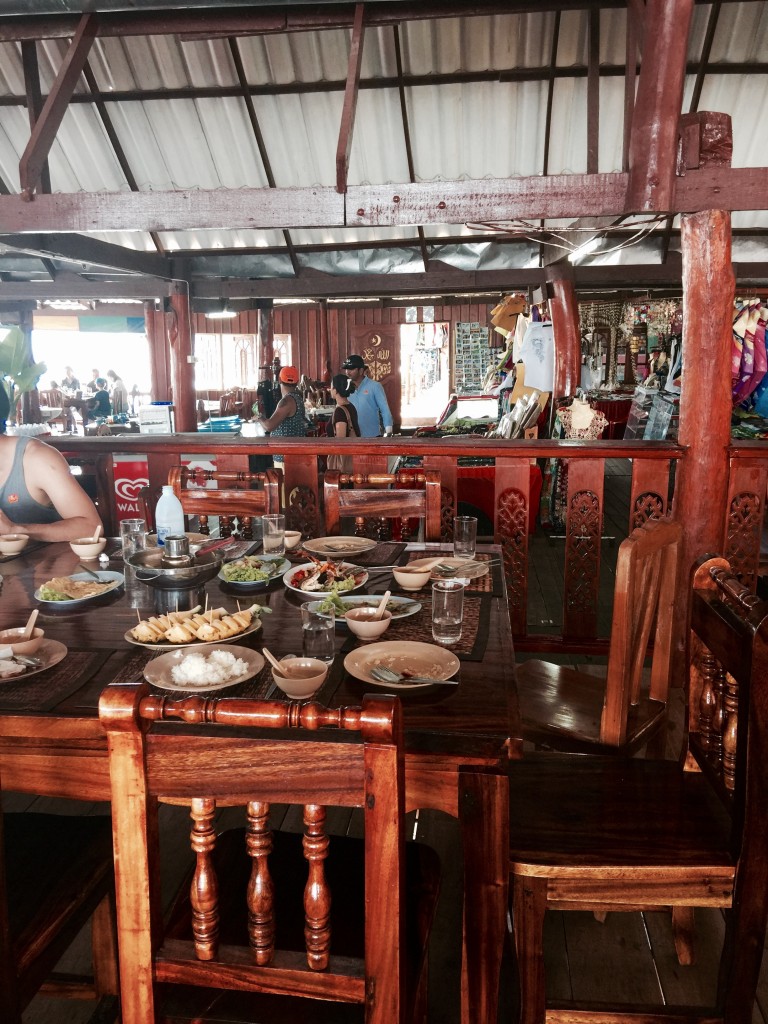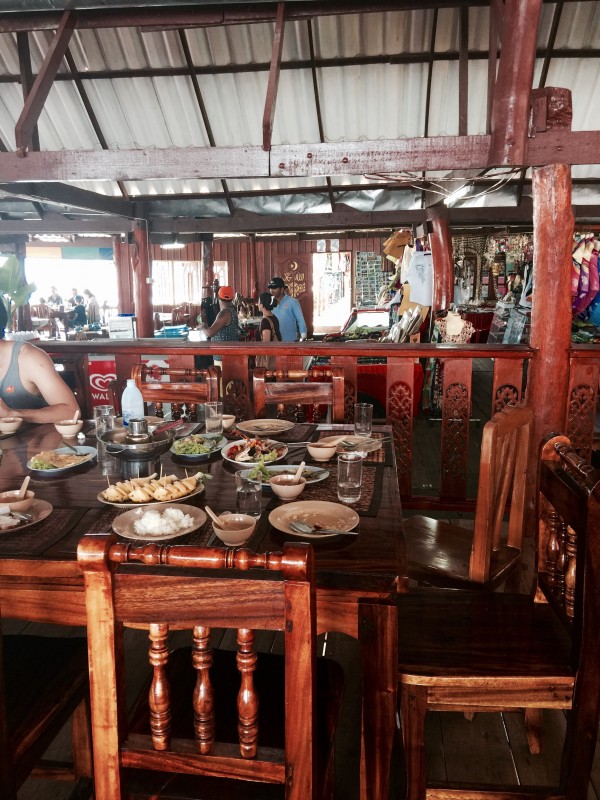 This is where you will have lunch if you book the James Bond Island tour. The food was superb and the place was very unique. The views are out of this world and so is the location. I truly loved this place and worth seeing at least once in a lifetime!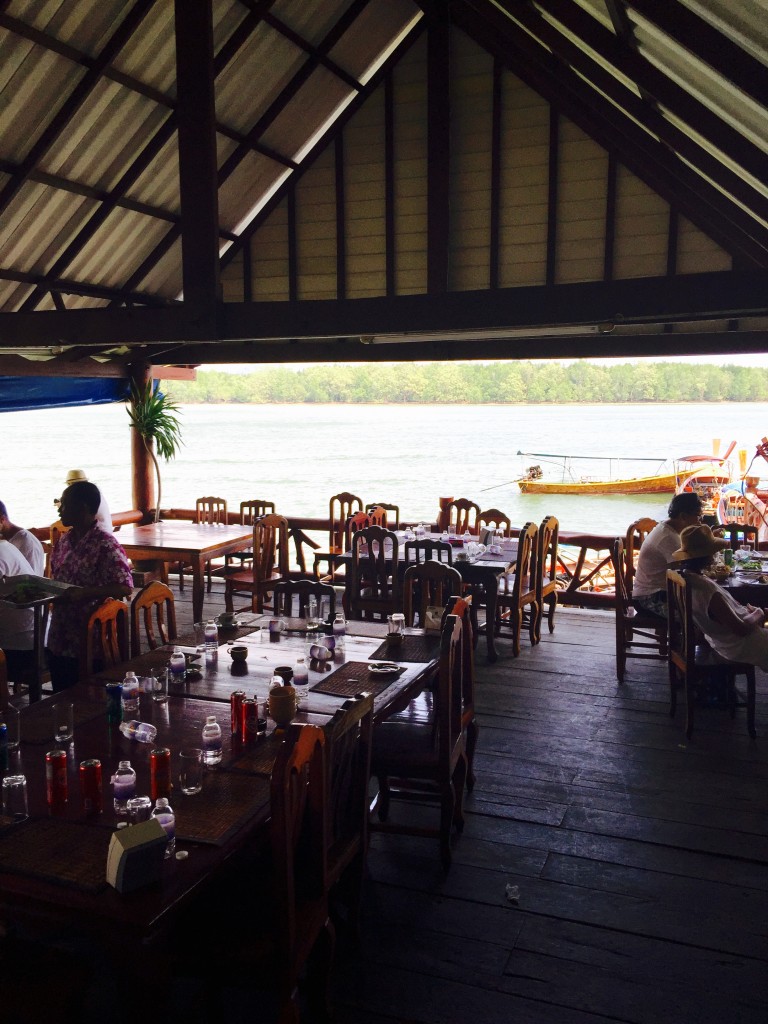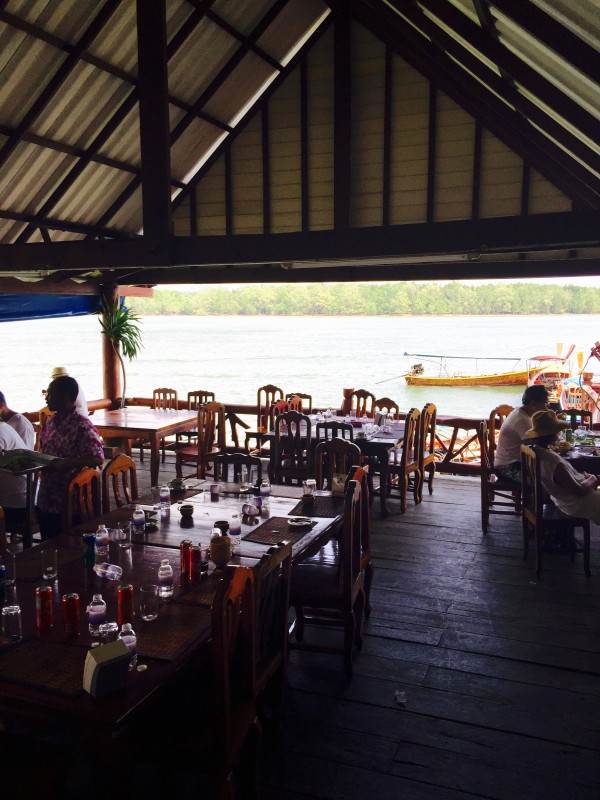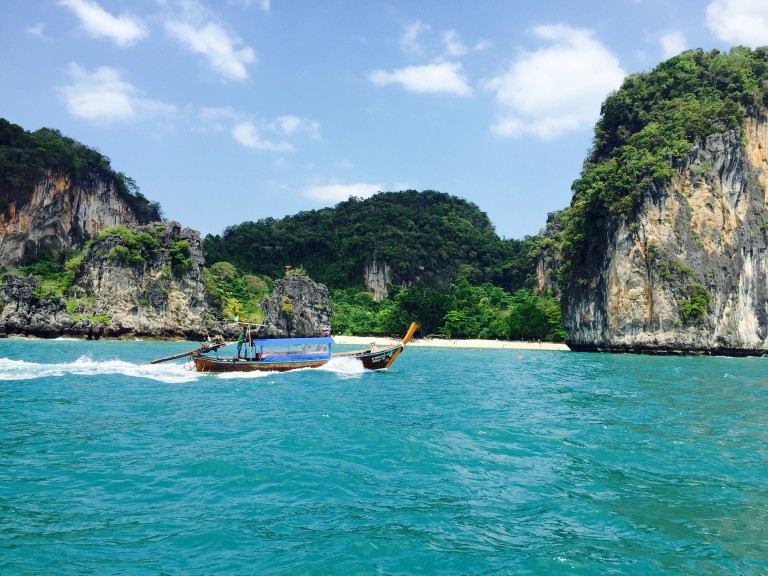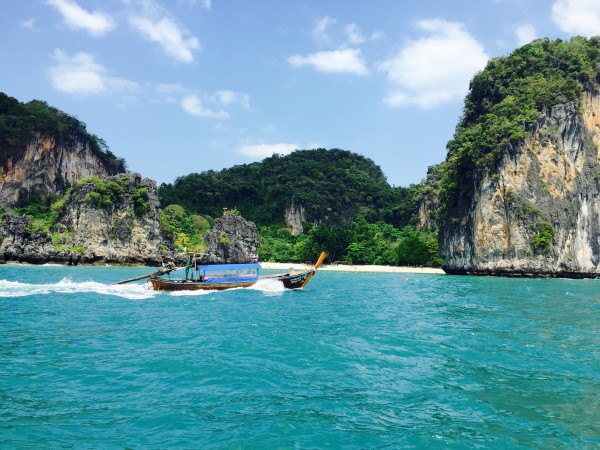 This is going towards floating island.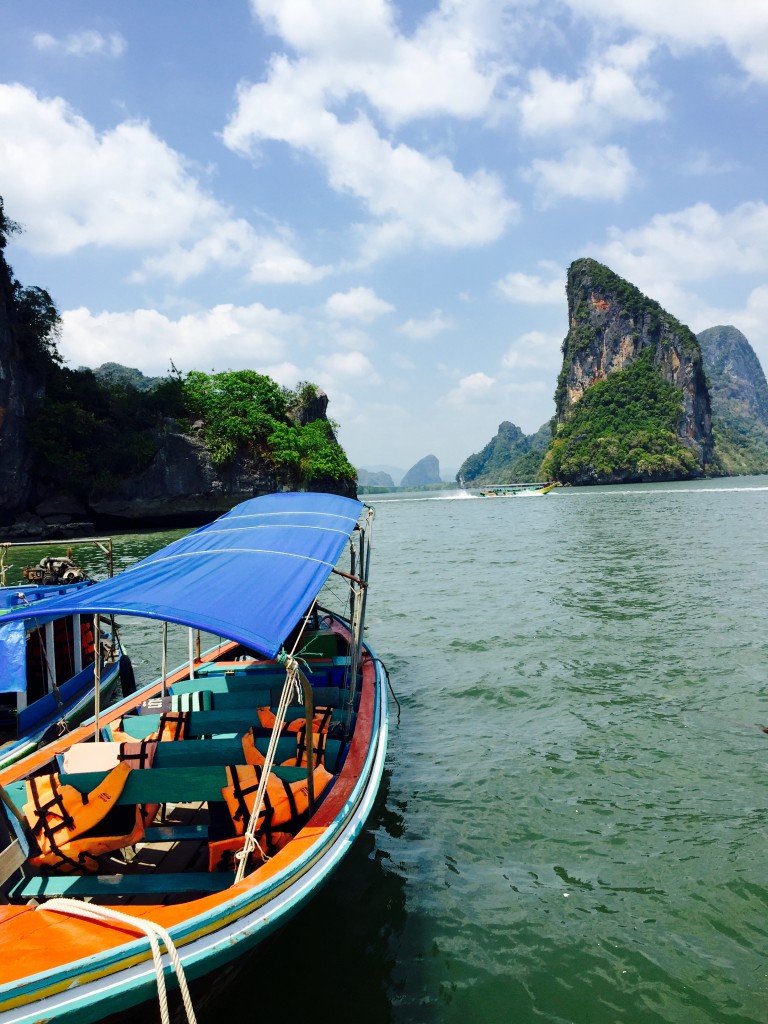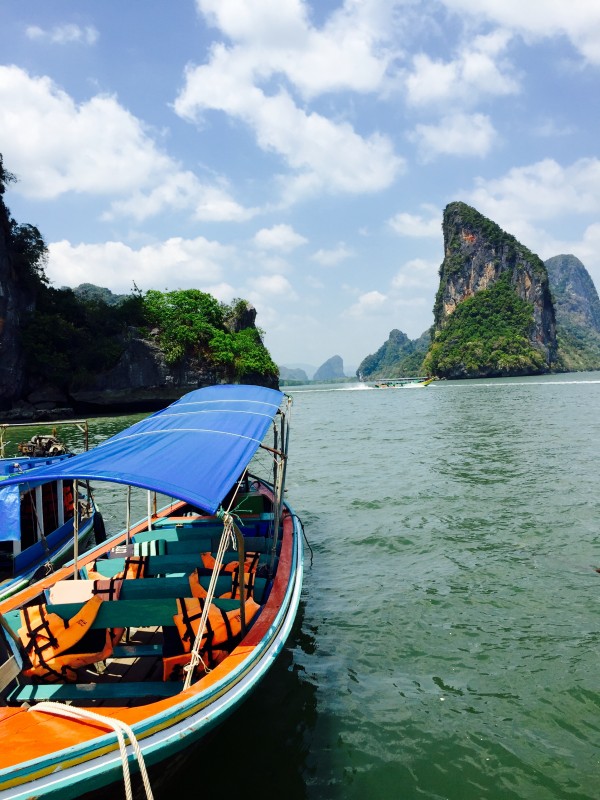 All in all this trip was nothing short of spectacular in many levels. Thailand is so far one of the only places I have been in the world that I have always wanted to go back to. In a couple of years I will be going back with the family, as this time I was able to go with my best friend. A more relaxing and fun experience!
We both had the time of our lives. Thailand is by far one of my favorite spots in the entire world! The food, the topography, the architecture, people, hospitality is nothing short of amazing!