Thailand adventure part III : Bangkok
At last, today, I get a chance to share with you the experiences I had about 10 weeks ago when I visited Bangkok. It was my second time visiting Thailand, however, this time it was more of a trip geared towards learning the in and outs of authentic Thai food!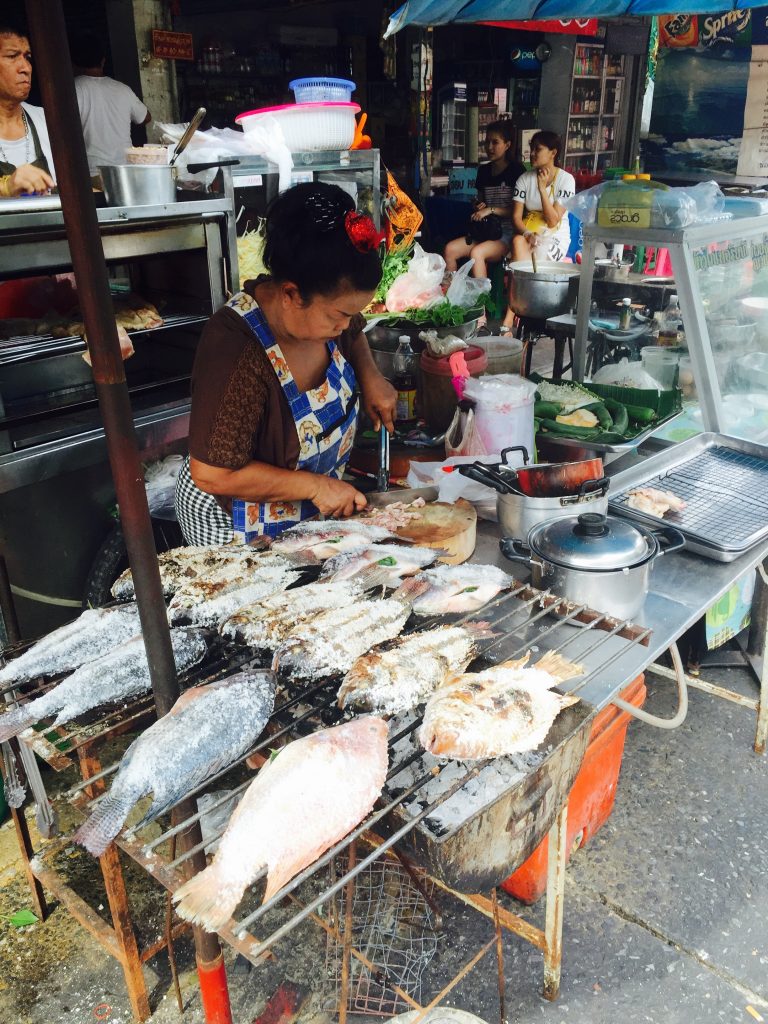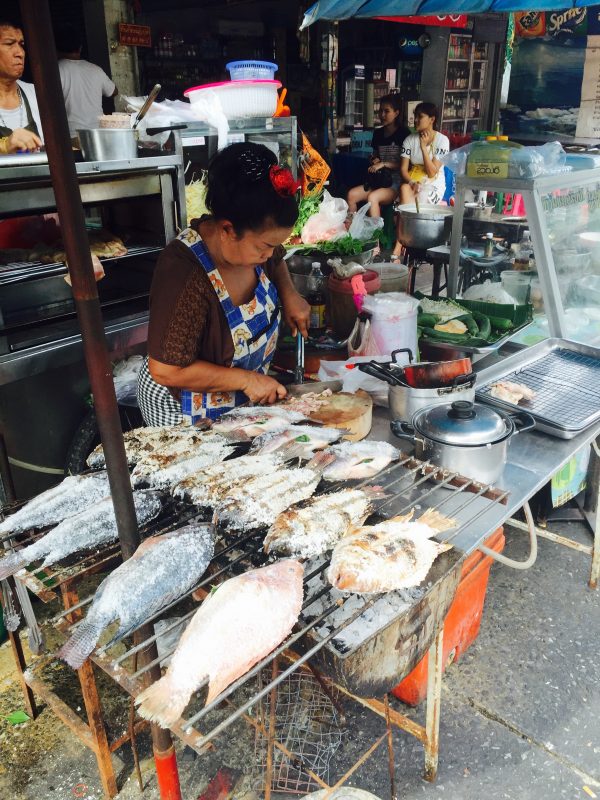 One of the things I remembered the most about Thailand were the food markets. Which ever area you may be at, you will find them extremely abundant all over Bangkok and Thailand.
While staying in Bangkok we stayed at Silom City Hotel which was just next to Silom Street market. While we had breakfast included in our hotel stay lunch and dinner was extremely cheap and easy access for us since this market was just about 1 minute walk from the hotel.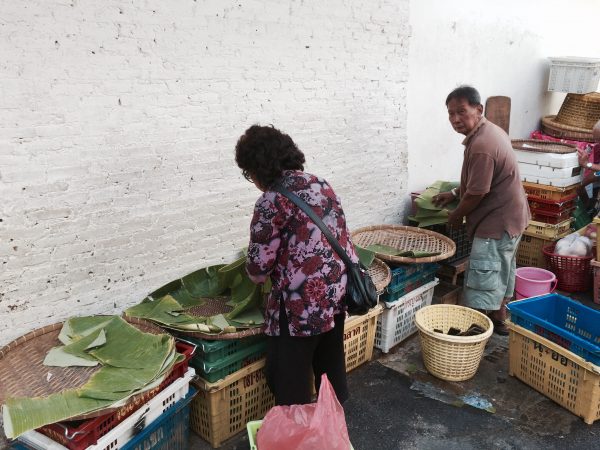 From the very early morning until very late at night, usually up until 12am, you will find that street markets are open. If you are on a tight budget, trust me, it will be hard to go over because transportation, food, activities, clothing etc are extremely cheap.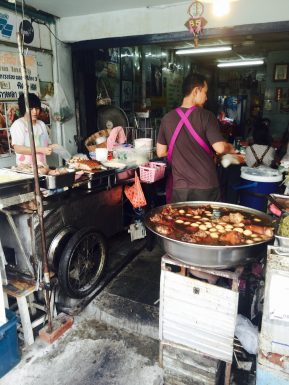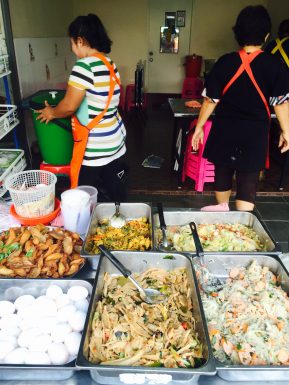 I have never eaten such high quality Thai food in my life but when coming to here. At first you can be skeptical because street vendors are all over the place. Food safety concerns are not an issue because Thai street vendors take their hygiene very serious.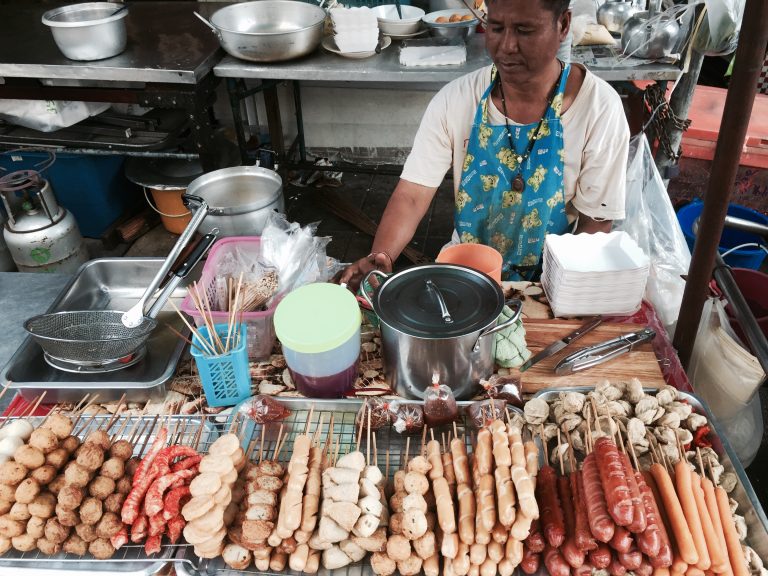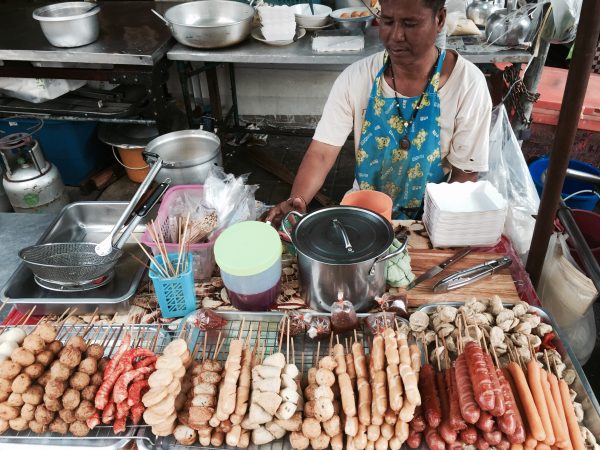 There are certain things I was not willing to try. I am not into meat as well as certain insects or certain types of fish. Something that looks not recognizable to me I have a bit of a hard time trying even though I do venture once in a while.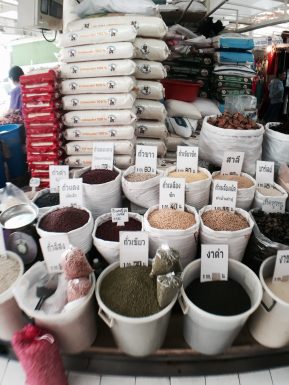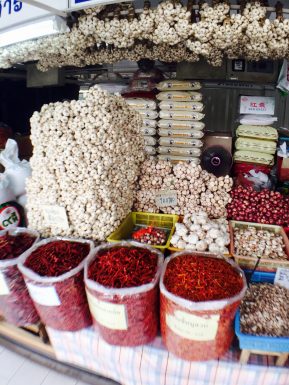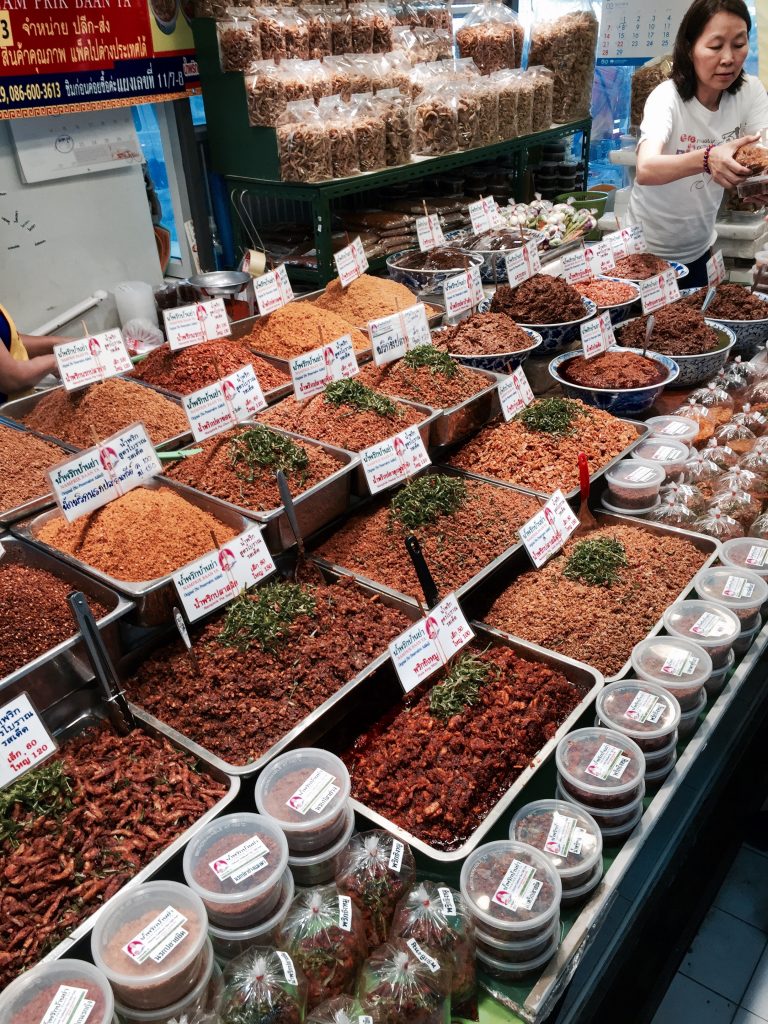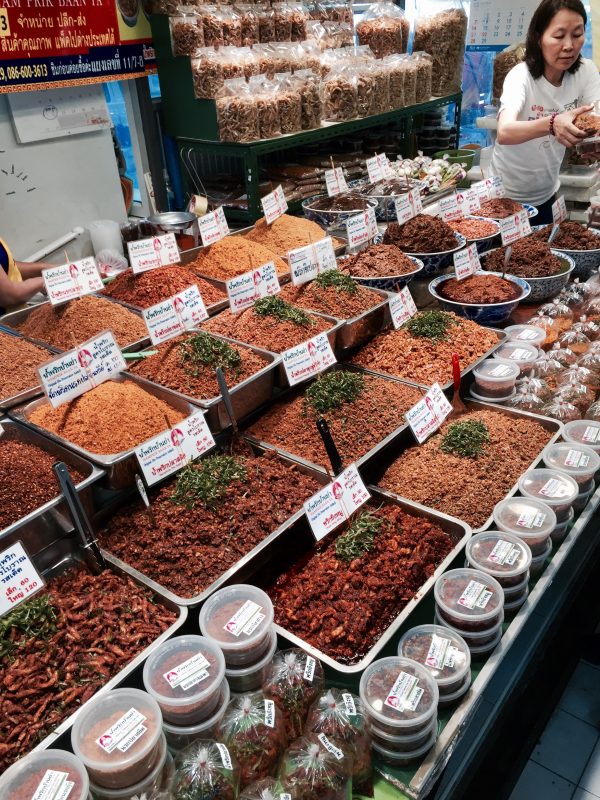 One of my favorite places I visited while in Bangkok was the Chatuchak weekend market. This market is super huge. When I say huge, I mean huge. You will need a minimum of two days to explore the two different sections. One day to go into the food section and the other one to go into the arts, crafts, and clothing section.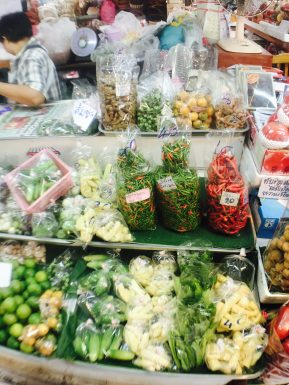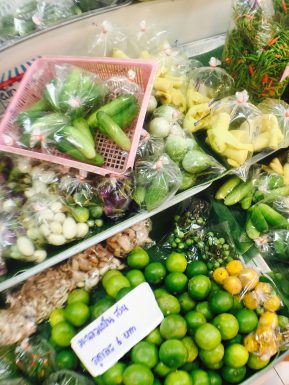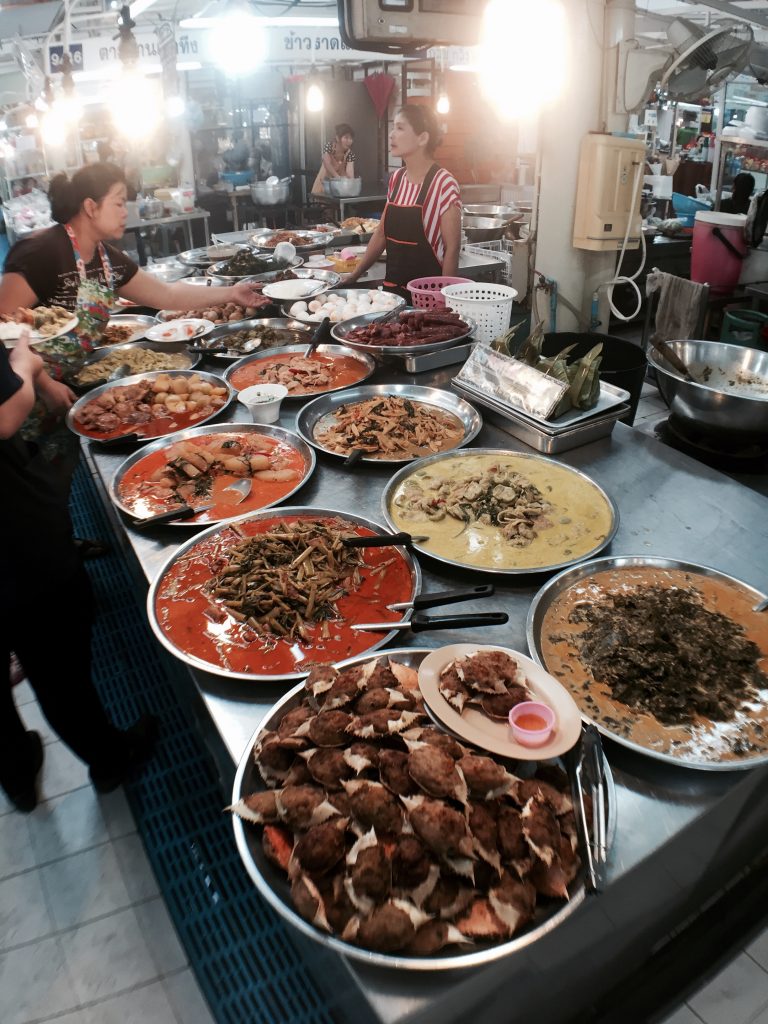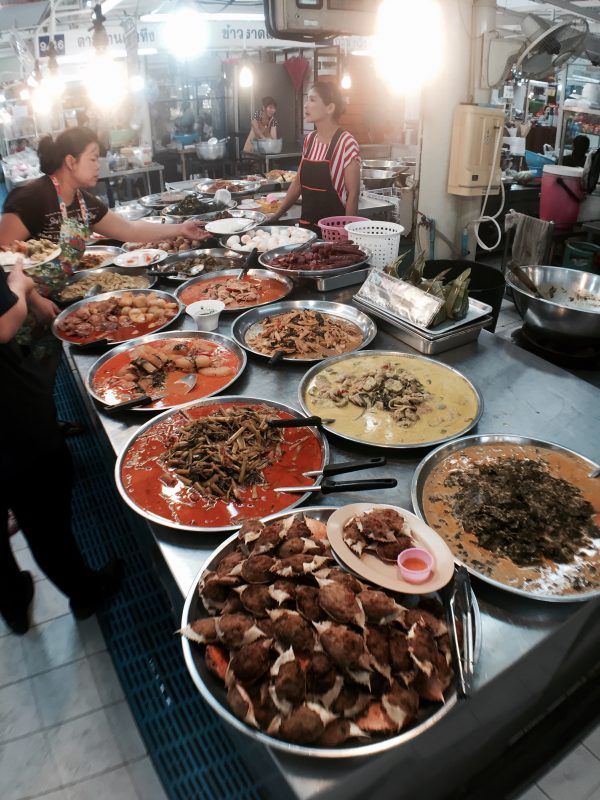 The things that you will find in this food market are mind blowing. If you are into food you are going to love this place. There is a huge food court area in which you will be able to eat whatever it is that you purchase. Eat, relax and take it all in. The smells, tastes and look of food is just exceptional.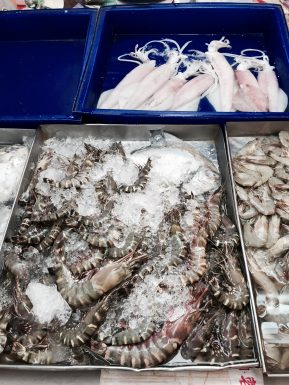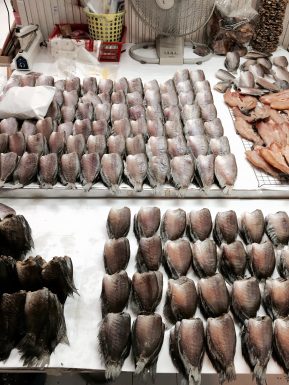 I really wasn't sure what type of fish the picture on the right was but it was one that I kept seeing on street markets. Besides shrimp and calamari I don't think I tried any other type of fish. Maybe next time since I know I will be going back there in a couple of years.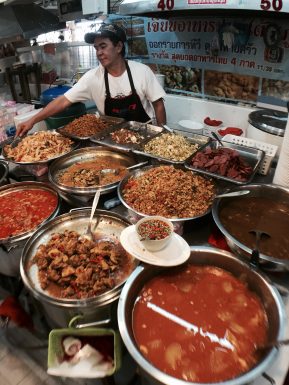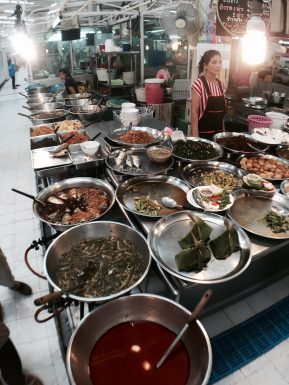 Literally there are so many dishes to try you are going to be a bit confuse choosing. I wanted to take so much food back with me home and the only thing I was able to safely packed without getting customs to be on my case were spices and curry. Lucky for me!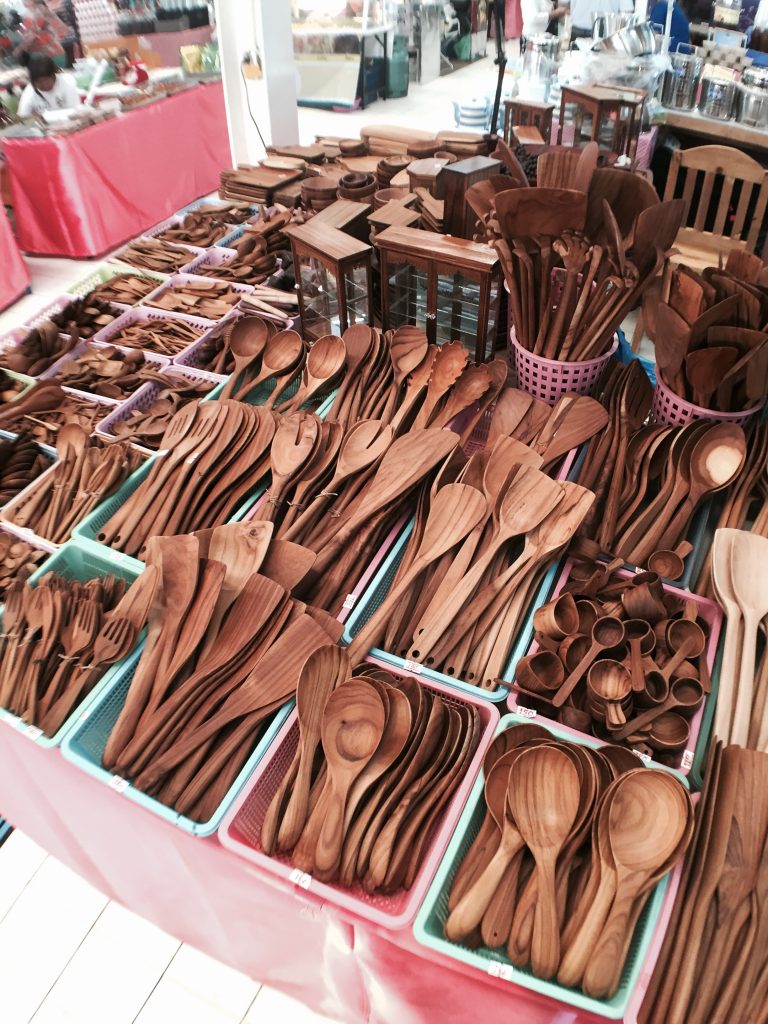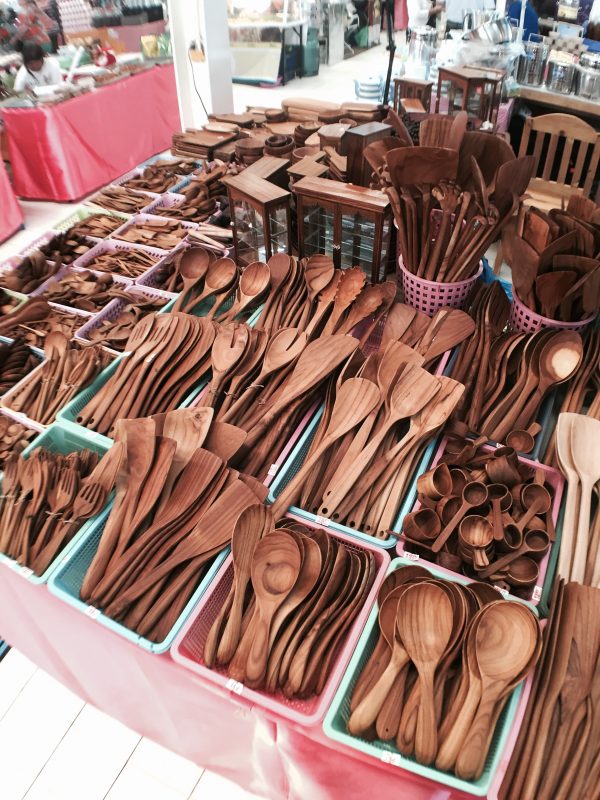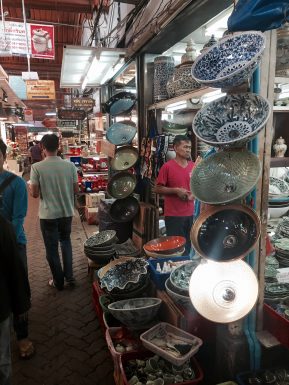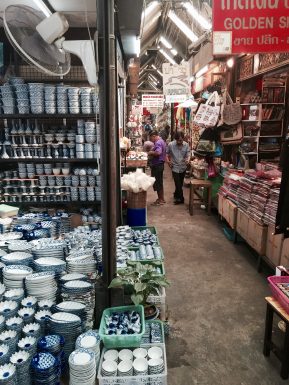 Believe or not I was able to bring a large wok in my suitcase. I purposely left half of it empty to be able to bring some props for my kitchen. Like I said, this is the other section of the Chatuchack market which you will need an extra day to explore. Braise yourself if you go over the summer! The heat is too much. Before May is your best bet to visit.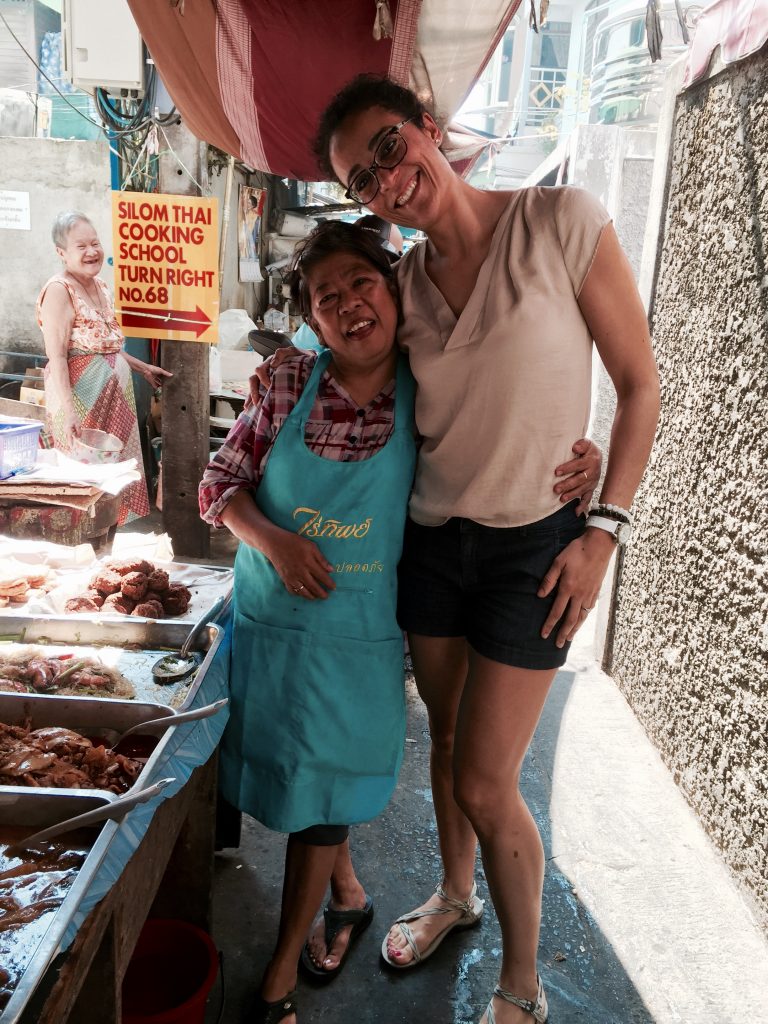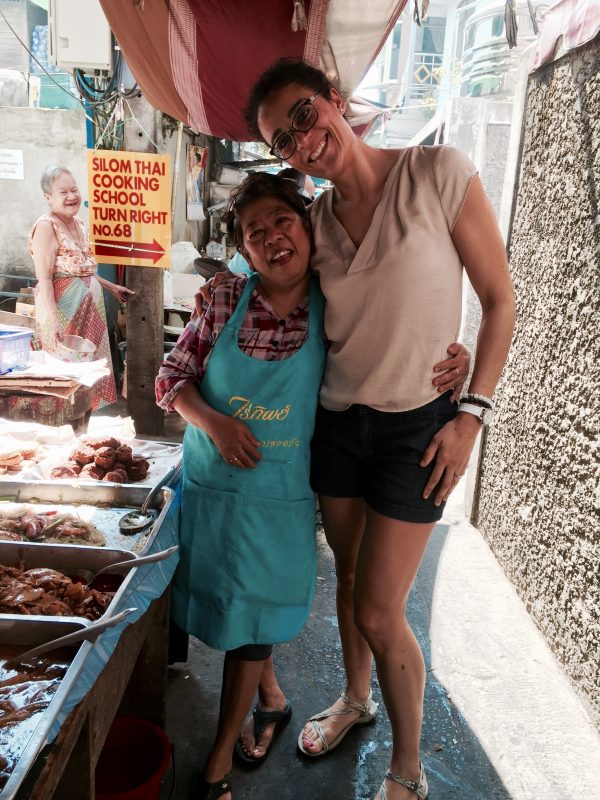 This is a woman we meet while there. So sweet. Her food was out of this world and she was just by the entrance of the cooking school we went to in Bangkok.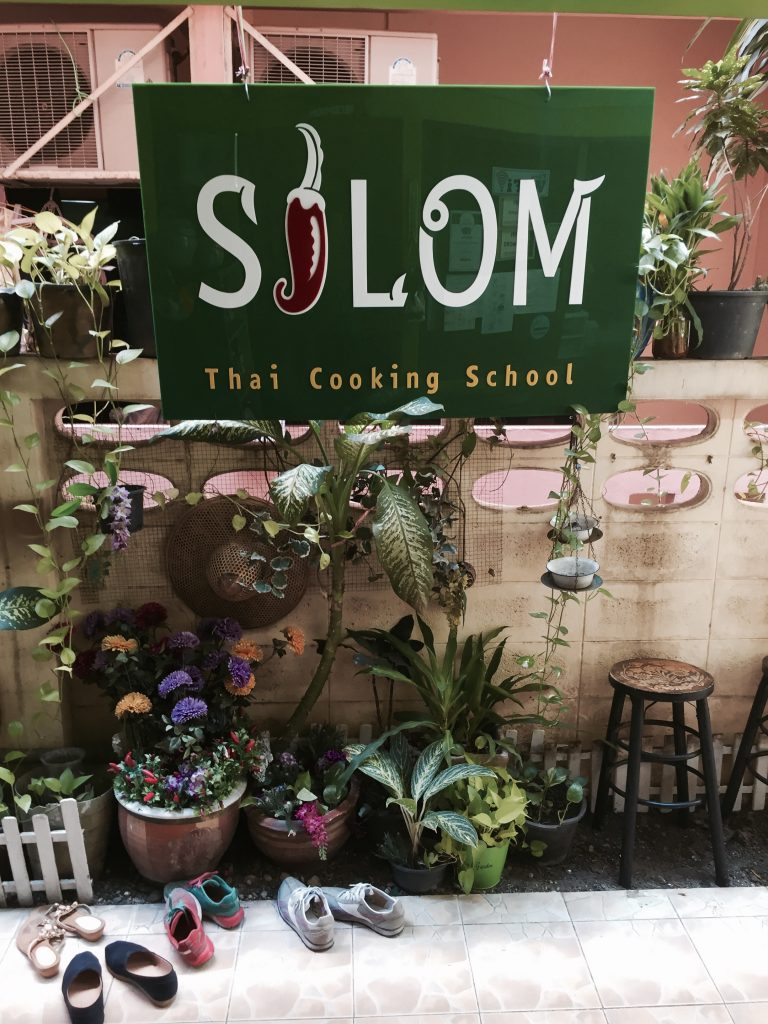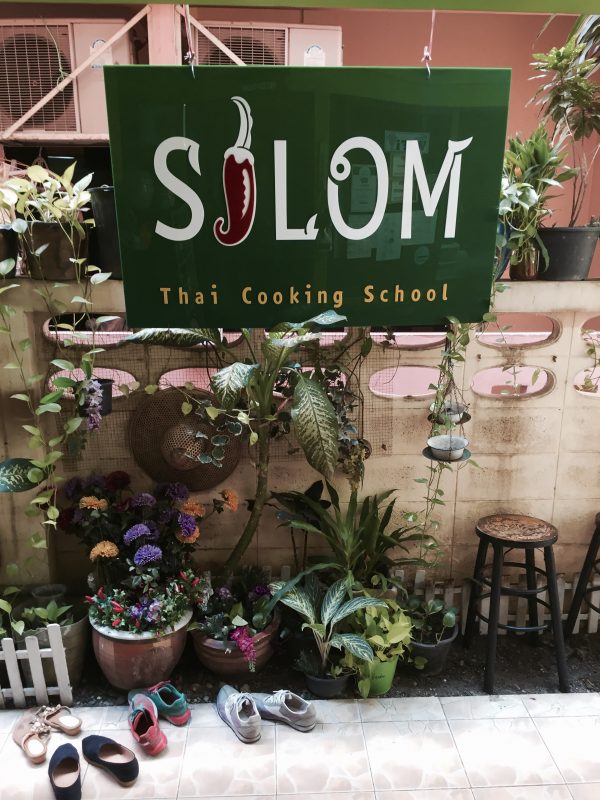 If you want to learn some authentic Thai recipes I highly suggest coming here, Silom Thai Cooking School. We spent about 1 week learning all of the most popular Thai dishes and we couldn't have been more happy. Thai food at is finest.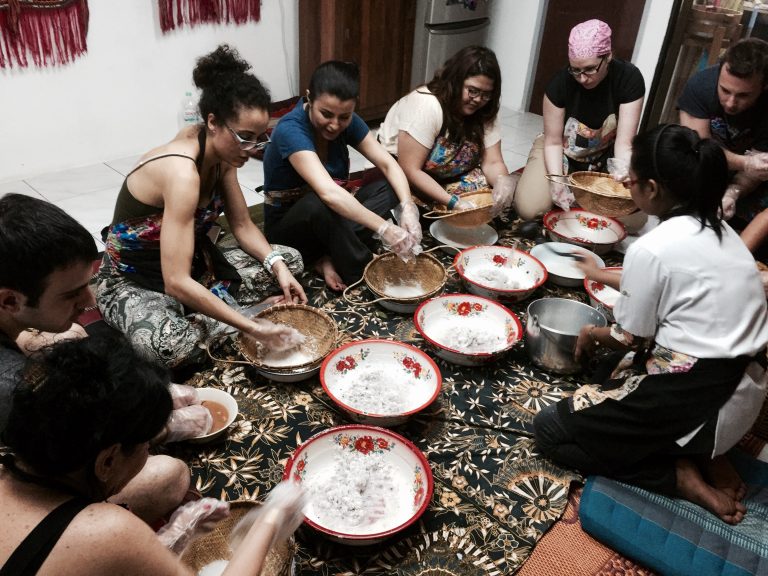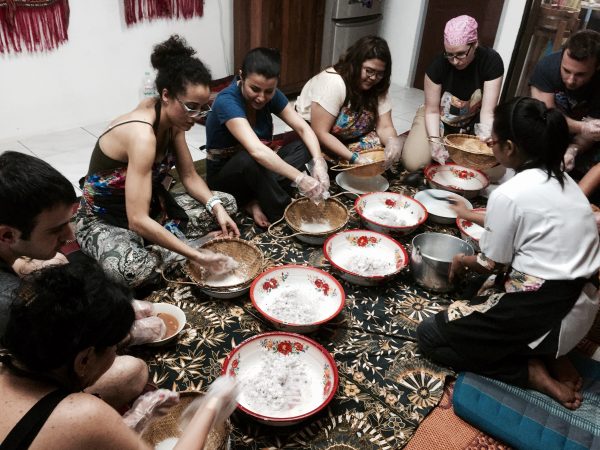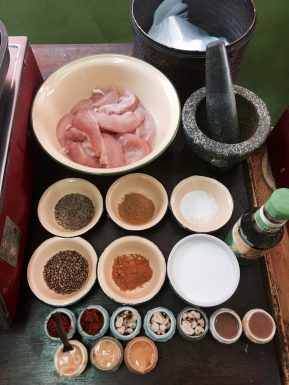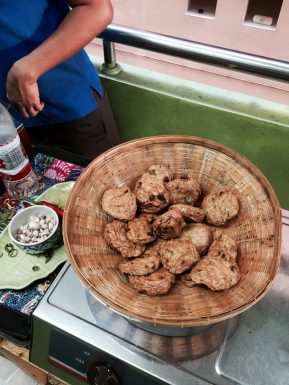 Fish cakes and chicken satay were just out of this world. These were just two of about 25-30 dishes we were able to learn for the week. We did a super intensive course…I don't think I have eaten so much Thai food in my life!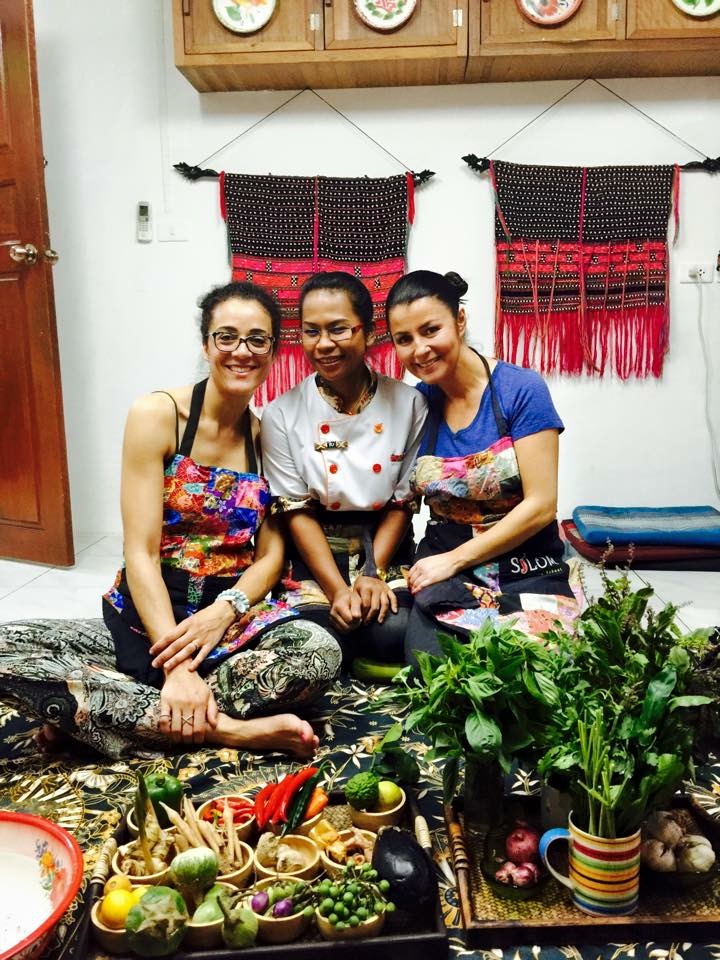 My partner in crime, which also is starting a food blog, My Global Cuisine, was with me for the entire ride. So fortunate to be able to share my passion for food with someone that feels the same way as me!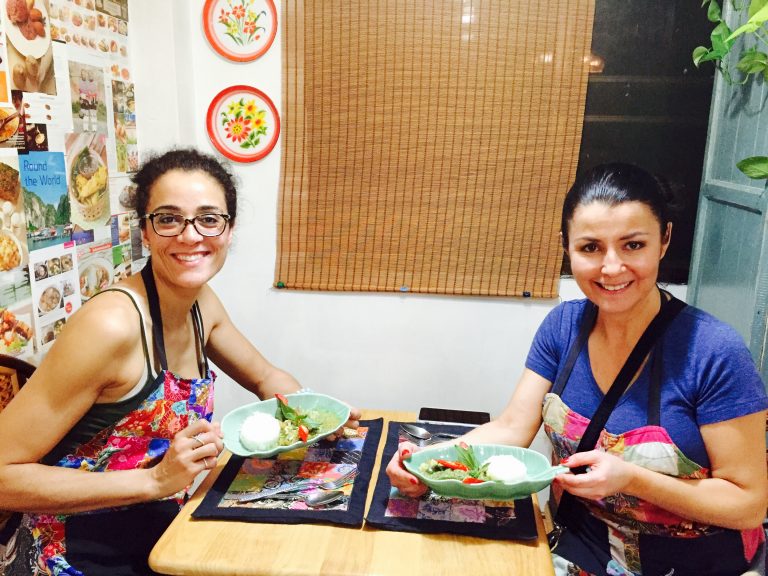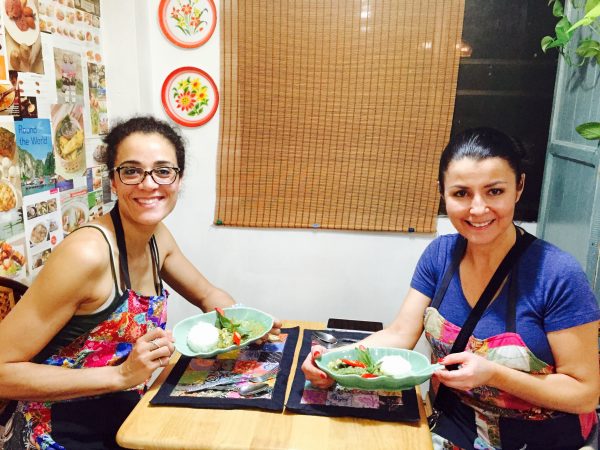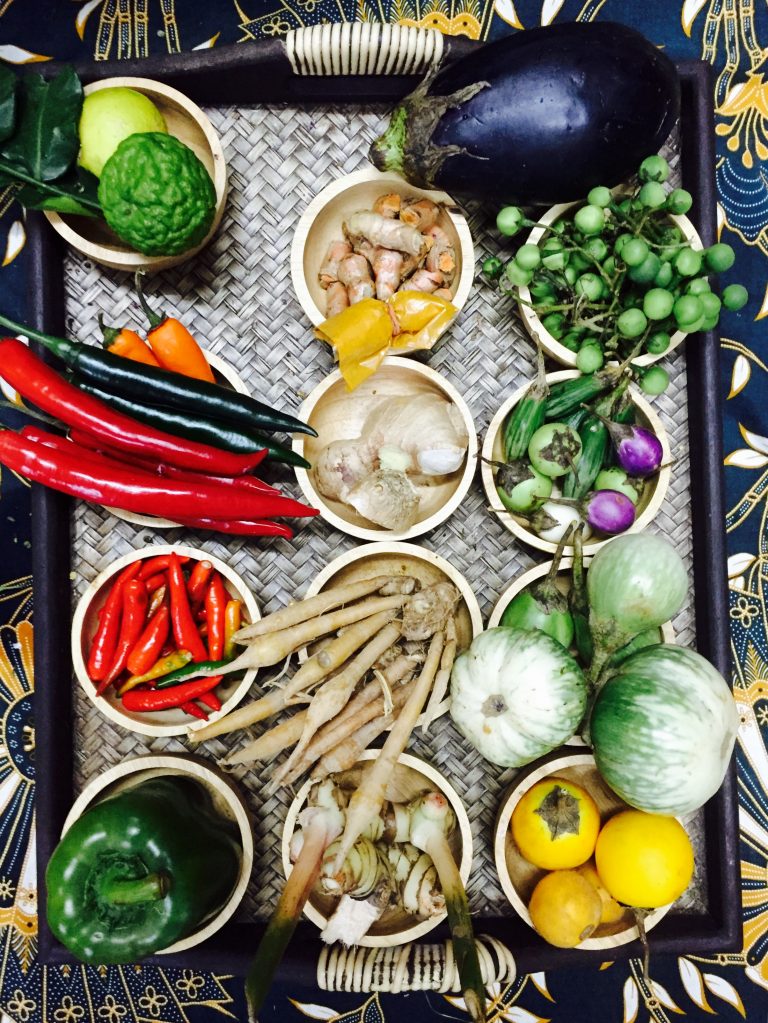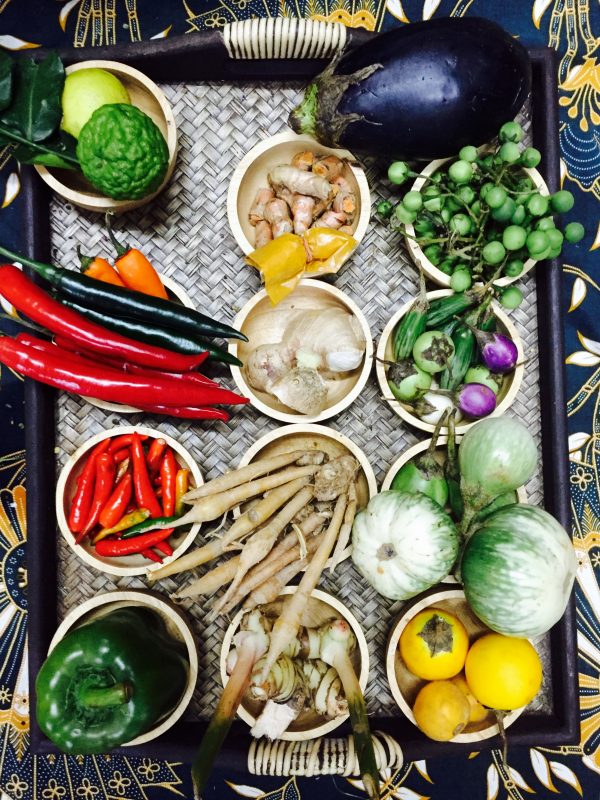 The ingredients was one of the best parts about cooking. So fresh, different and exciting to experiment with. Making our own red and green curry was actually one of the best things for me. It tasted so superior than store bought. I wish I could have make gallons of it and take back with me.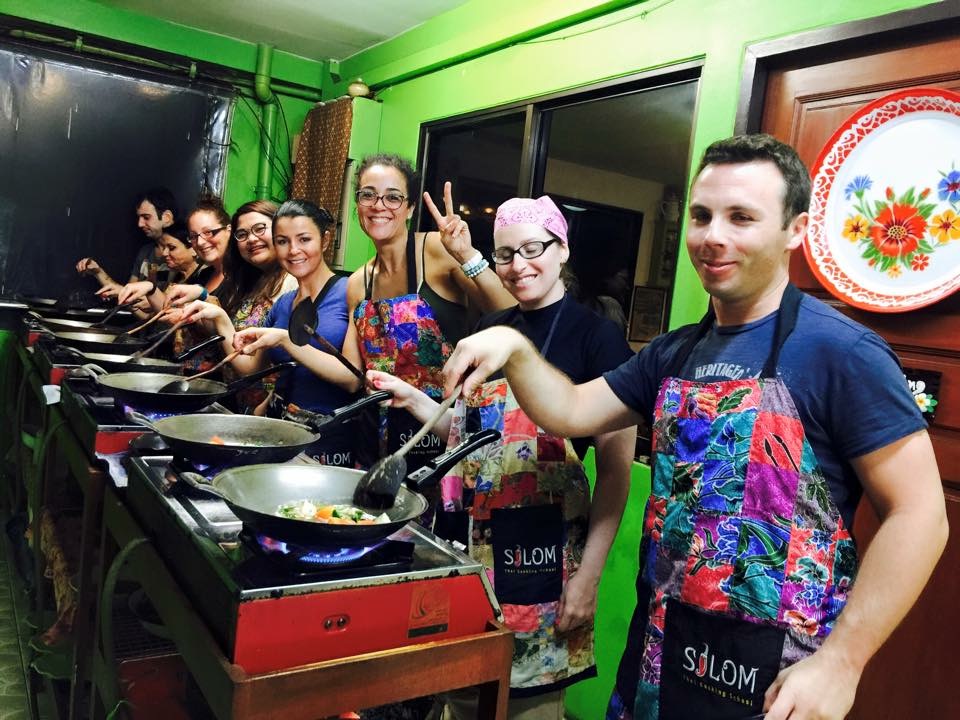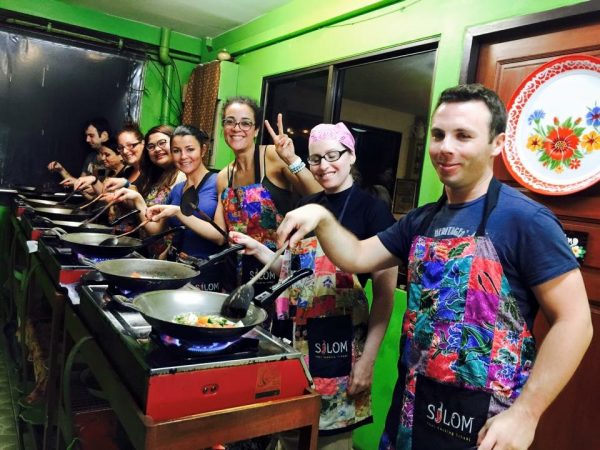 Another great part about going to Thai cooking schools was meeting people from all around the world that also shared a passion for cooking. One of the best trips I have ever taken for sure. After all, it all revolved around food!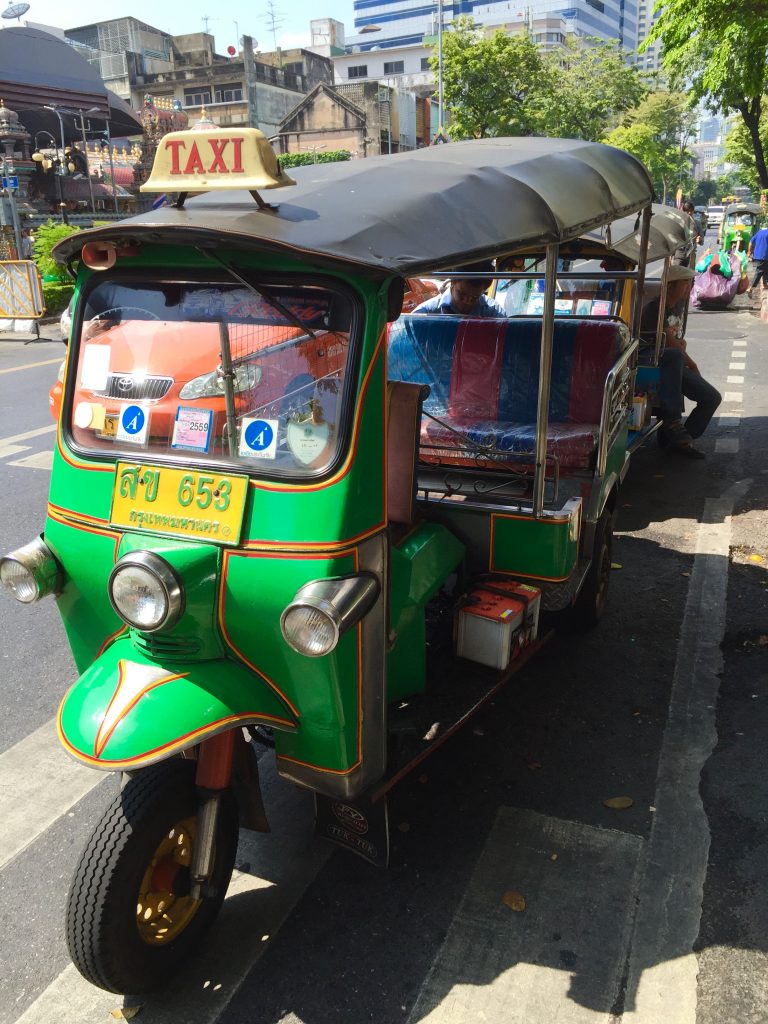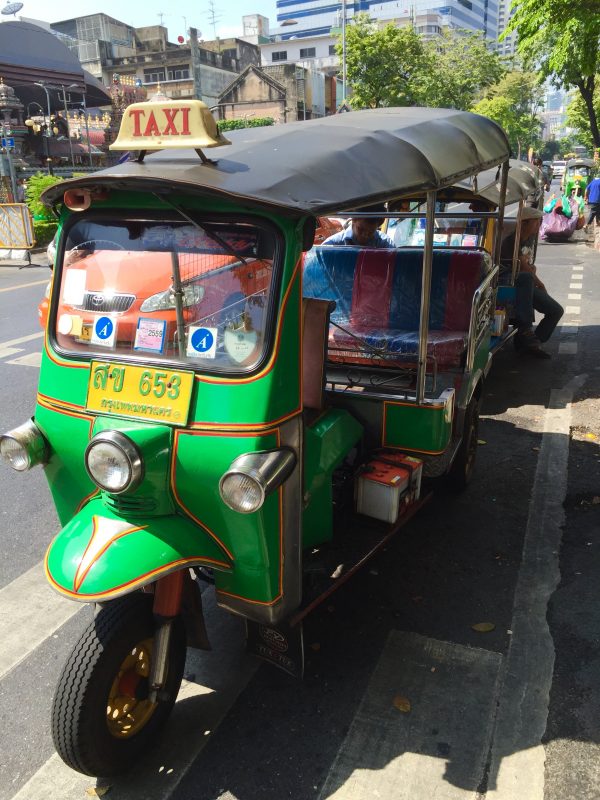 One last thing, like I fist mentioned in this post, Thailand is extremely cheap. Not only is food and clothing cheap but also transportation. These are the so called tuck tuck so if you are going any place local or around where you are these are great for moving around.
Taxi rides are also extremely cheap and if you would like to experience the subway it is also an option. It is super clean and air conditioned.
If you have never visited Thailand I recommend that you do. One of my favorite countries in the entire world.