Thailand adventure part I : Phuket
I have been wanting to start posting some experiences I had from a couple of weeks ago ever since I got back from Thailand. Today I am focusing on my travel section in my blog and I will talk about part of my Thailand adventure in Phuket. If you ever visit this amazing country you have to make it to Phuket. I highly recommend it.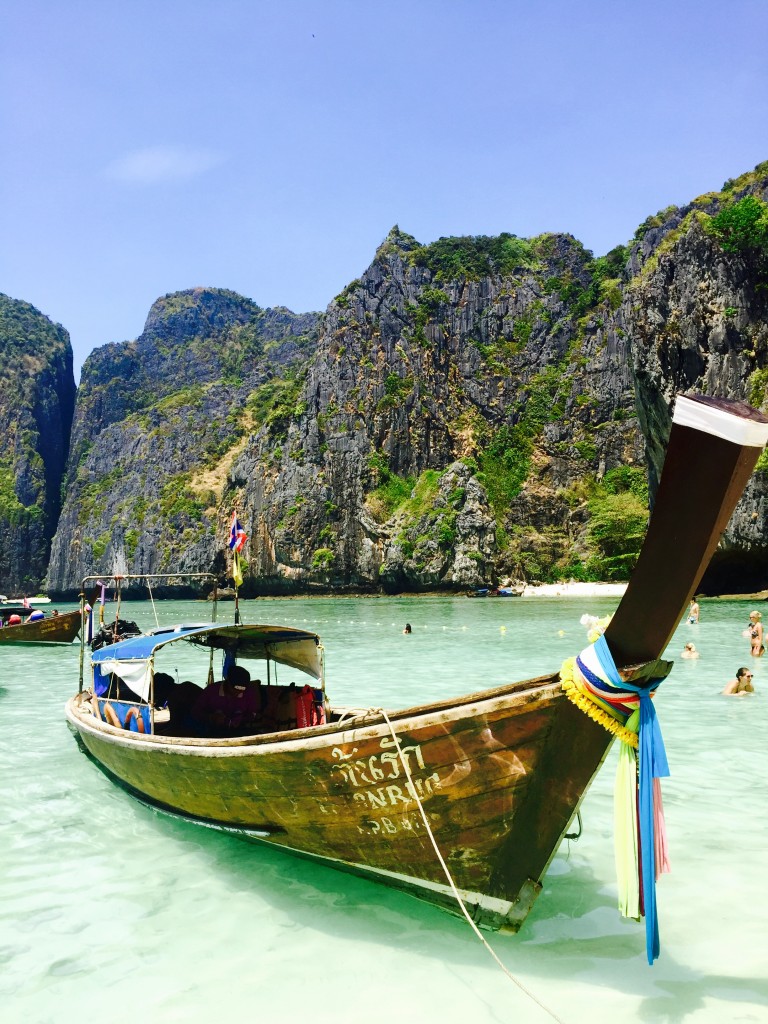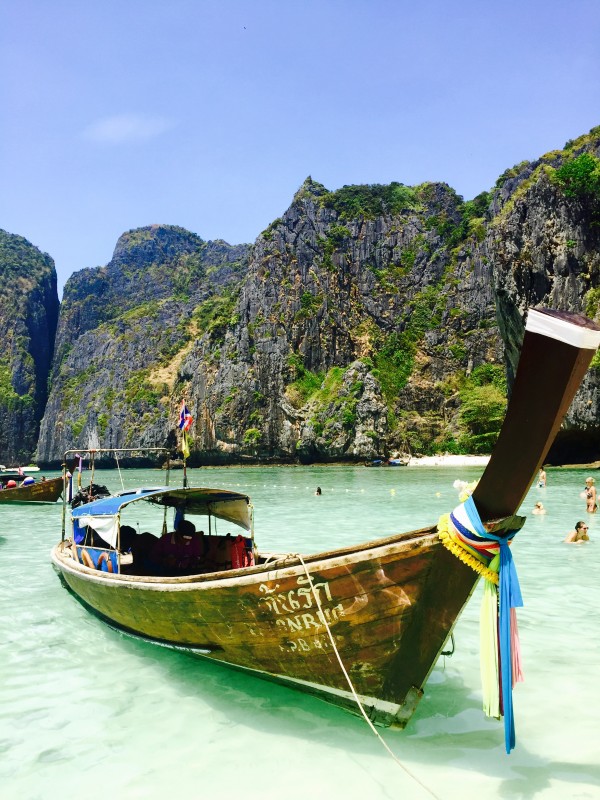 To tell you this trip was nothing but amazing was an understatement. The only negative part about it is that I only got to go for 12 days. You already waste at least 2 days traveling back and forth from the U.S since Asia is quite far from N.J. but at least I got to go right?
The trip was amazing in many regards:
First of, the food. Thai food has always been one of my favorite cuisines so pretty much I was in heaven while there.
Second, the culture, people and topography. Breathtaking to say the least and the people are most hospitable.
Third, the places we got to stayed at, especially while in Phuket. It was luxury at is best! Staying at Banyan Tree Phuket is going to be hard to beat. The staff, the grounds, the location, the food was nothing short of espectacular!
First, I will talk about where we stayed at in South Thailand, Phuket, as well as the food we experienced while staying at the resort. Then, in another post, which I will complete next week, I will move onto the islands we visited, which is something you must do while in the area. We only stayed in Phuket for 4 days so we were a bit short for time. We tried to squeeze everything we could so all in all it was an intense experience but nevertheless, amazing!!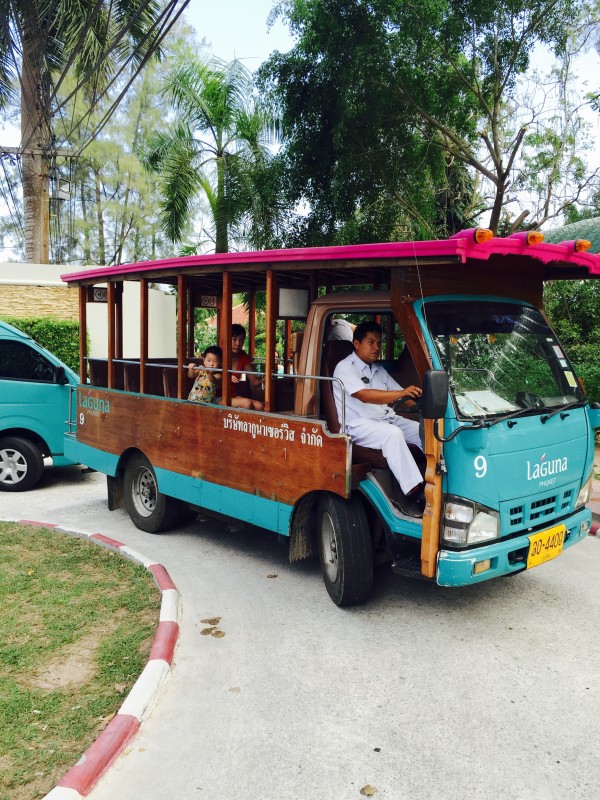 I found that after arriving in Phuket, Laguna area was one of the best places to stay. It was clean, pretty and shops and restaurants were just a few minutes away by taking the local trolly. This trolly is free of charge and complementary with your hotel.  If you stay in any of the Laguna area resorts this trolly will be at your service until 11 pm at night. Banyan Tree Phuket was just about 5-10 minute ride to the restaurants and shops. If you need public transportation after 11pm they have plenty of taxis to go around as well as Tuck Tucks at very affordable prices. About 200-300 Thai Bahts which is about $6 US dollars.
One of the places I would truly suggest for you to stay away from is the Patong Beach area. It is extremely exploited, full of people, noise, and traffic. Spending one evening in Patong was enough for us to experience the craziness of that area. We actually met people that booked their stay in one of Patong's area hotels and hated it. They got stuck for their entire length of stay in a place they really didn't like. Very unfortunate for them to say the least. I highly suggest staying away from that area. Very few people actually like it there!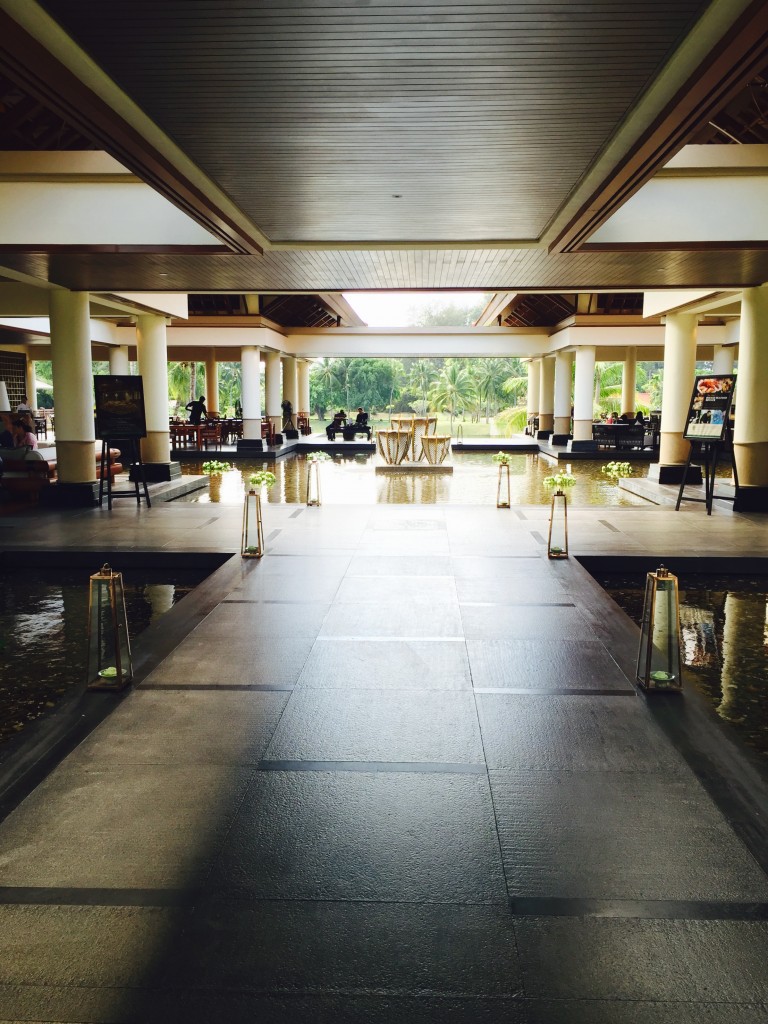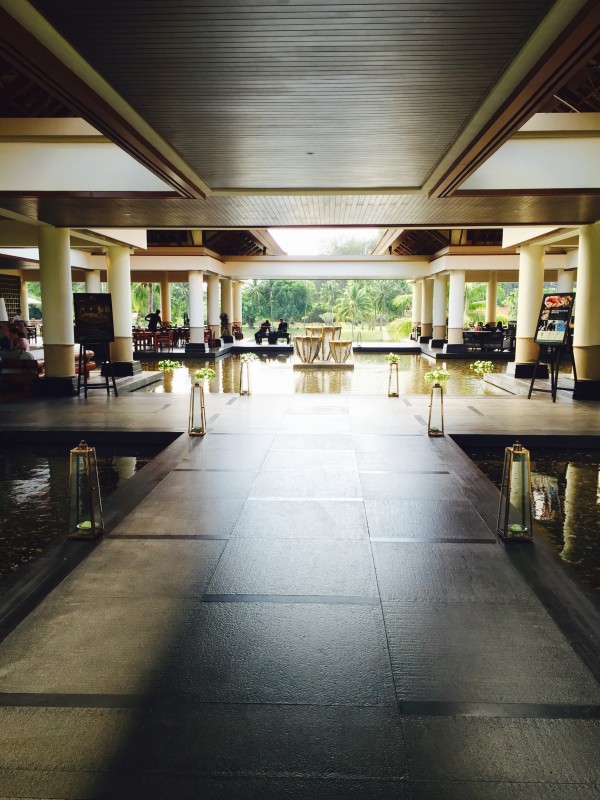 The minute we arrived to Banyan Tree Phuket resort our jaws dropped….literally!! A beautiful open lobby with an spectacular view short of amazing. I knew we were in for a treat but I didn't expected it to be so grand and fantastic.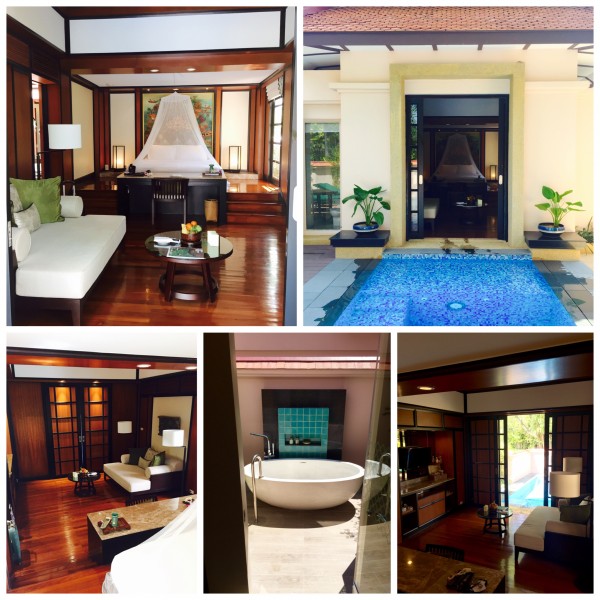 We got escorted to our own pool villa. There are a total of 173 villas in the resort, however, you will find different types. They have:
You can choose whichever villa fits you best. All of them are just plain spectacular so I am sure you will be happy with whichever you choose.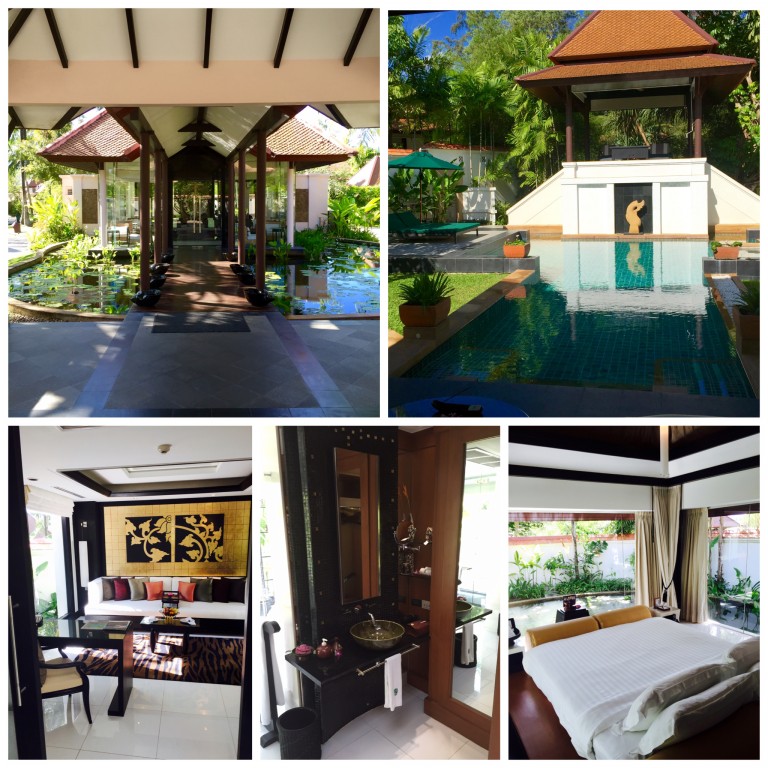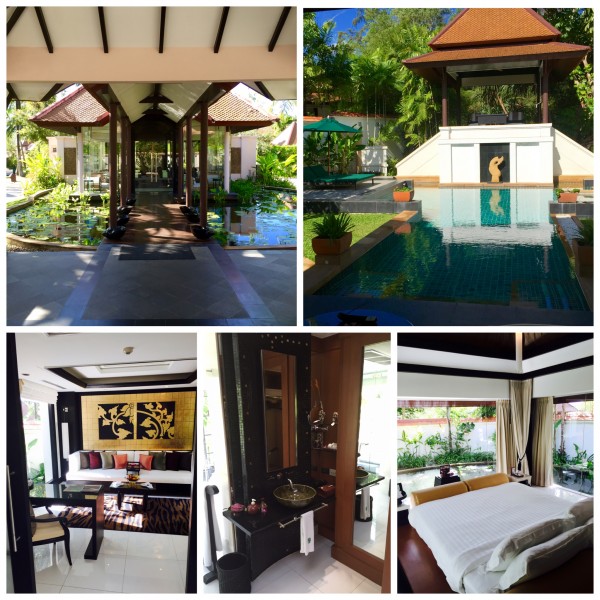 The picture above corresponds to the Spa Sanctuary Villa which is actually one of the new concepts they want to introduce all throughout Banyan Tree Resorts worldwide. Some of its unique features is that it is designed to immerse guests on a wellbeing experience with unlimited treatments and thoughtfully-executed rituals to delight guests throughout their stay. These are exclusively designed for guests to enjoy unlimited spa treatments within the privacy of their own villa. Who wouldn't want that?
Upon arrival, guests meet with the Sanctuary Hosts, alongside professional spa therapists, to create a bespoke itinerary to suit their preferences and goals for the visit, whether to relax and recharge as a couple or create a health and fitness getaway complemented by sporting activities.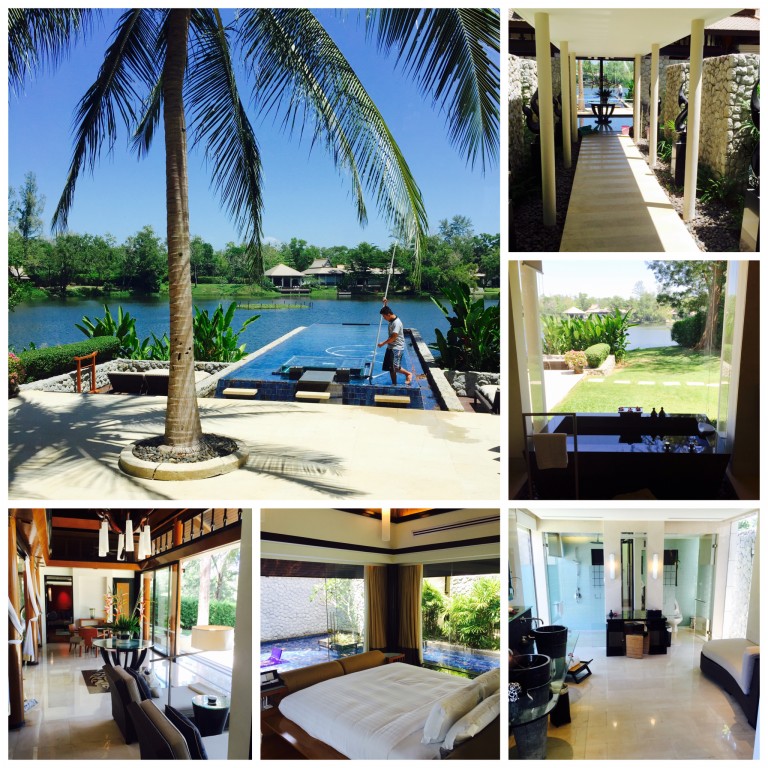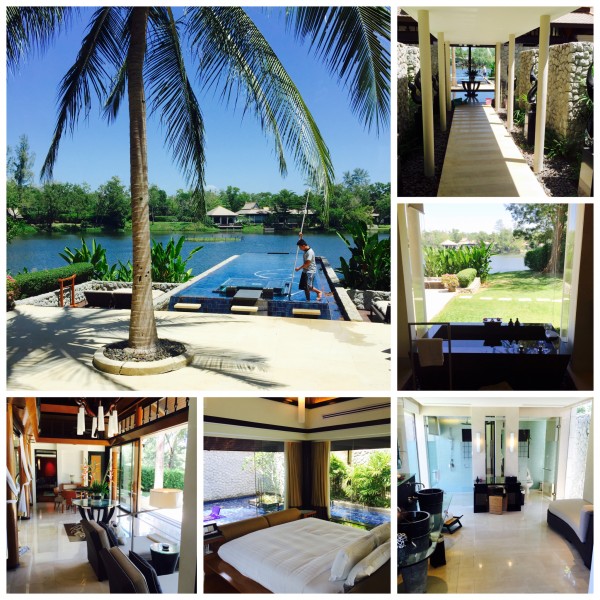 Then, you can also stay at this Grand one bedroom villa with a infinity pool. This is just plain royalty status, which in our book was just perfect. I wish we could have just moved in here forever. What four days we had at Banyan Tree Phuket.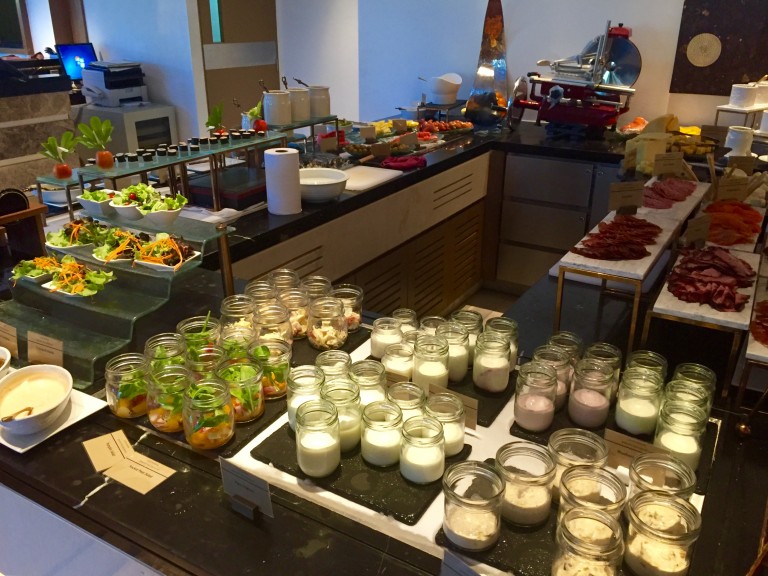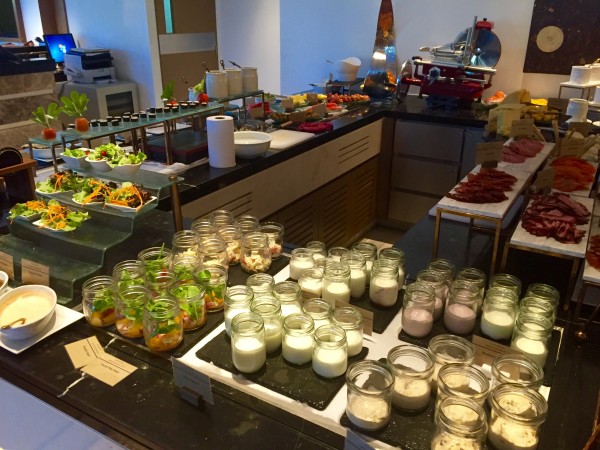 Then, there was breakfast. Holy smokes. I have never seen anything like it. They cater to anyone and everyone. Talk about having selections. I was so excited when eating time came around…I think for me this was the best part. I mean, don't get me wrong, the villa was to die for but the food, well see for yourself!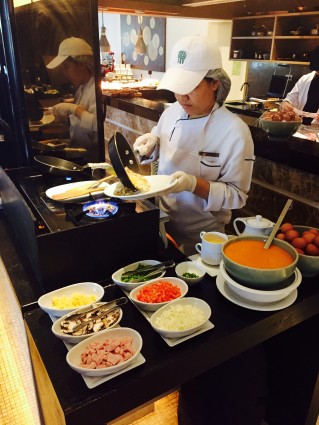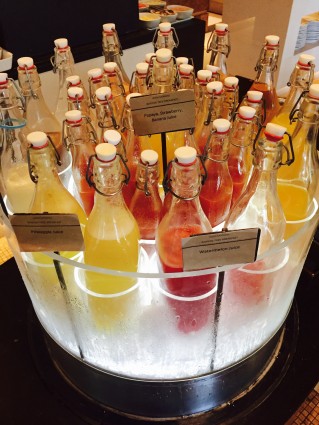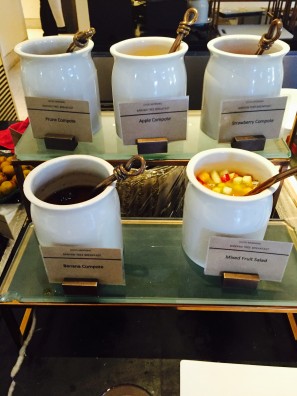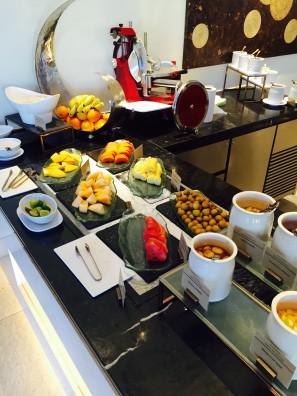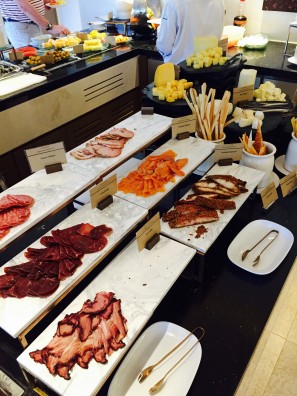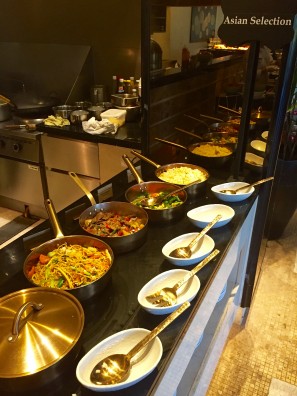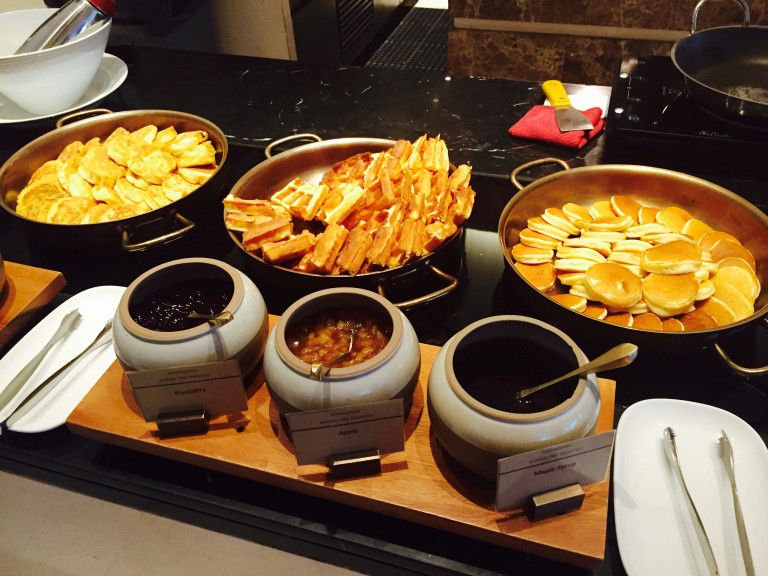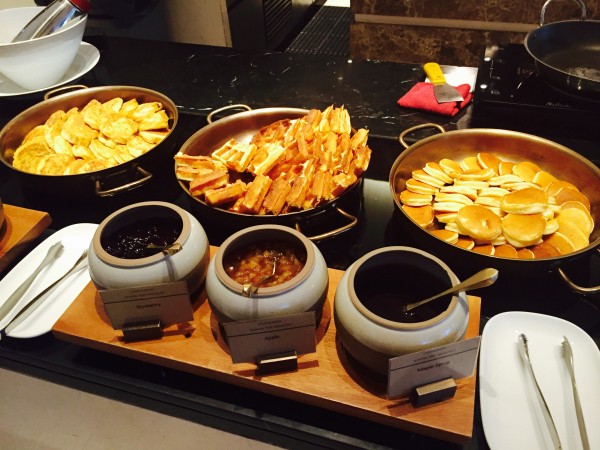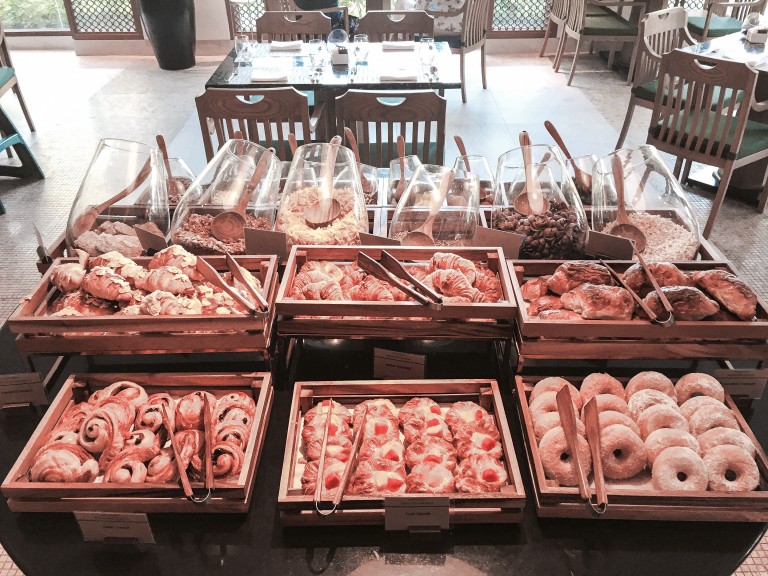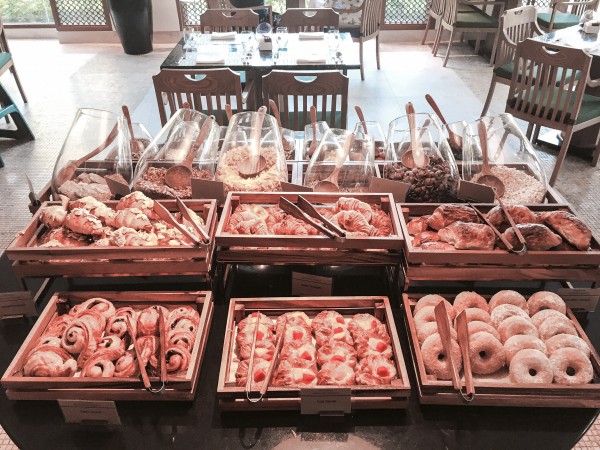 All the pictures above were part of breakfast. They even had a sushi station, but my most favorite part was the natural juice section. I think I had one single bottle each time breakfast rolled around. Such exquisite combinations and refreshing healthy combos…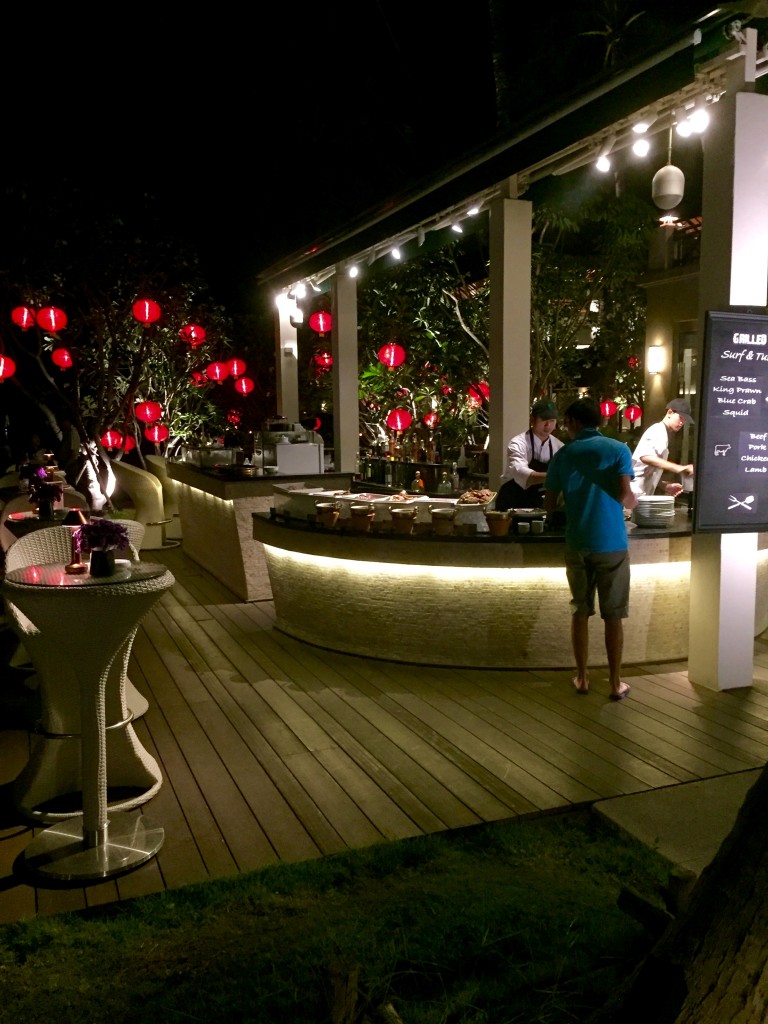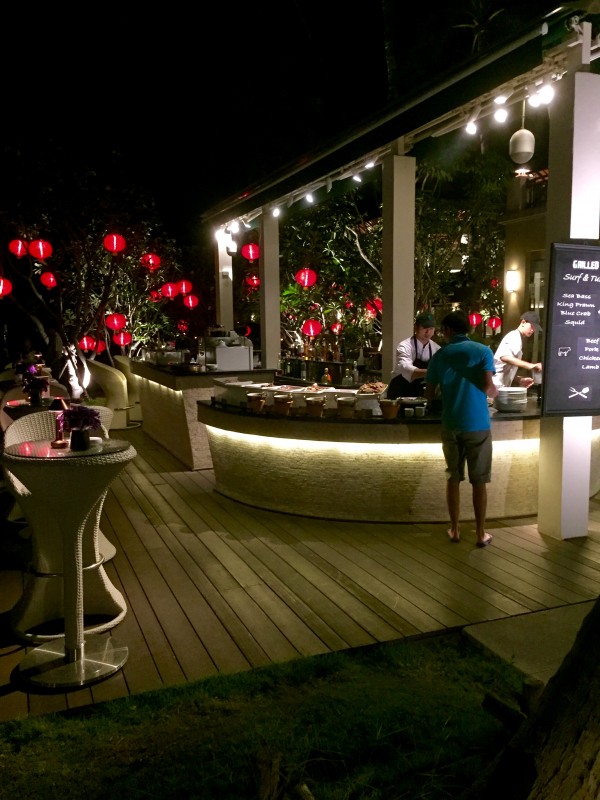 For dinner, which they actually have several restaurants on location, however, when we arrived it was grill theme night so to tell you we were excited it was just an understatement. In case you didn't want to have grill food, which included different types of meat, chicken, fish and seafood there was plenty to choose from inside. You had access to it all so no one would ever go hungry or be bored with eating the same stuff!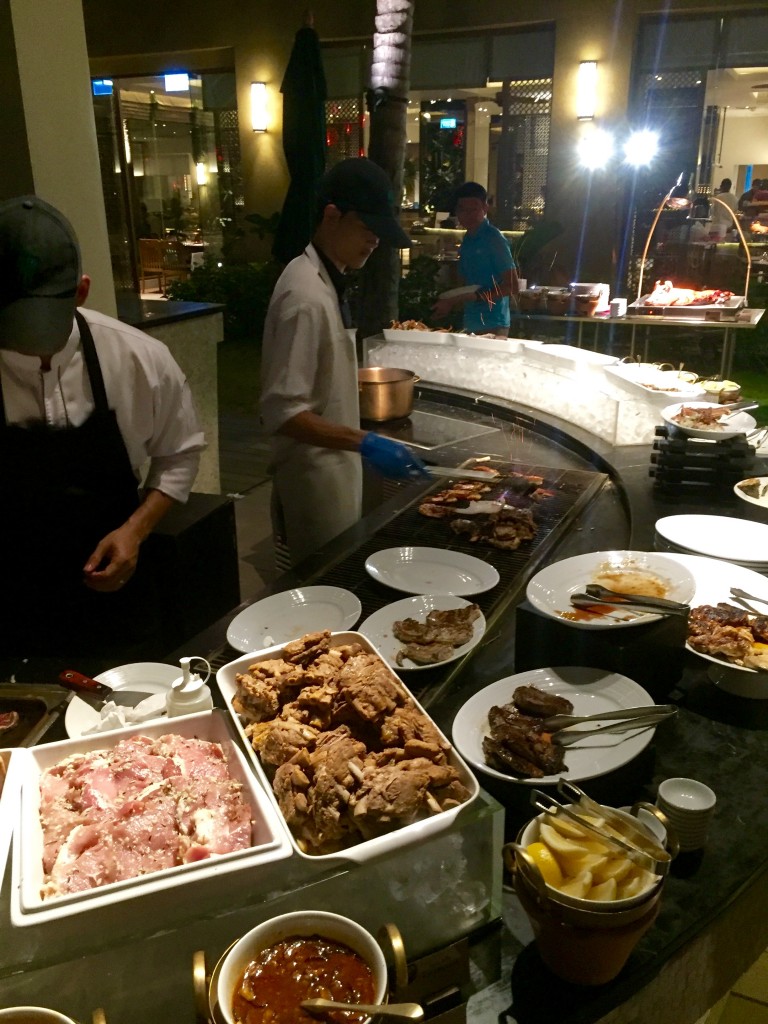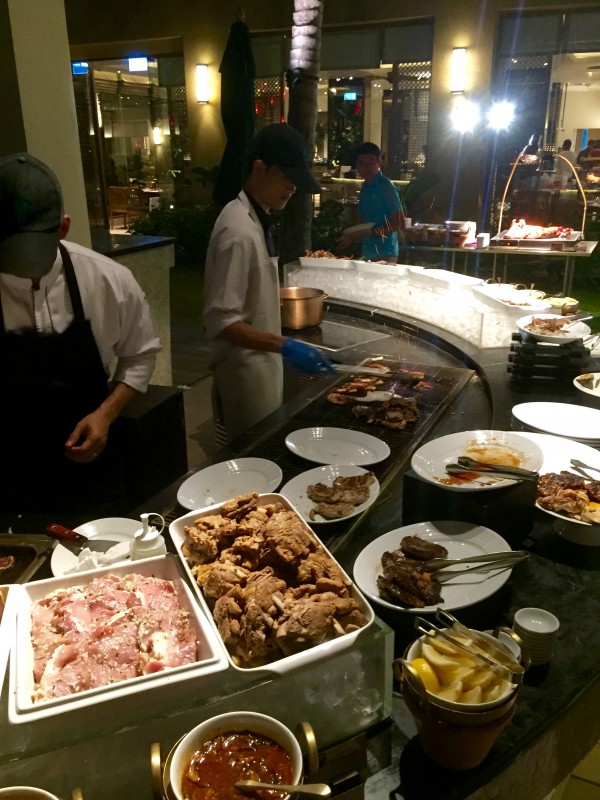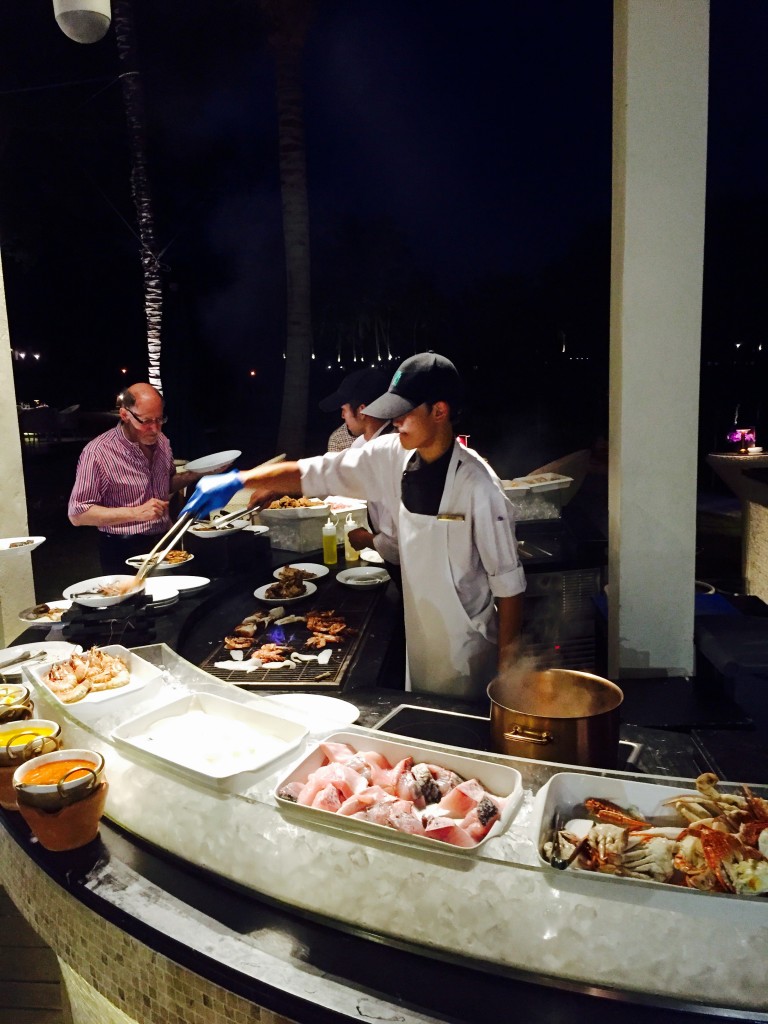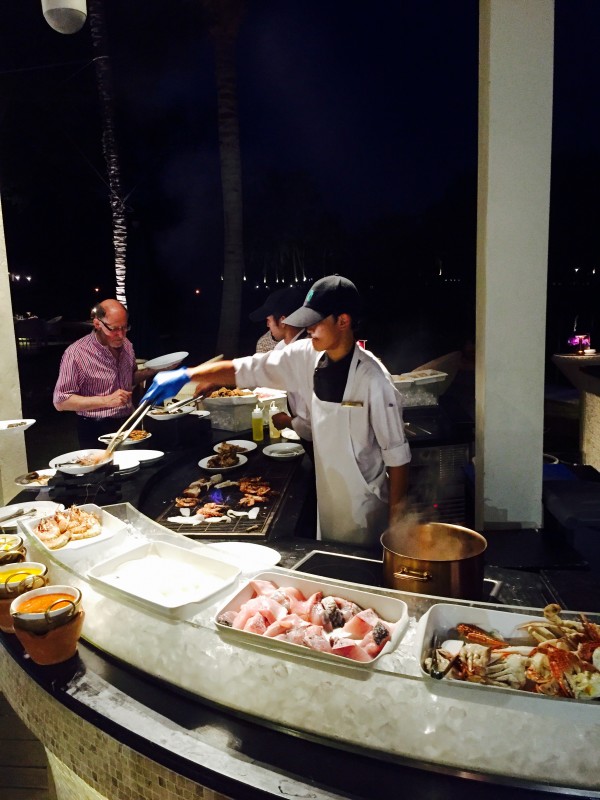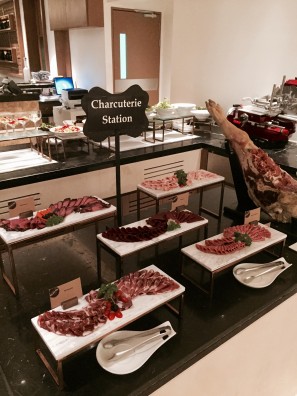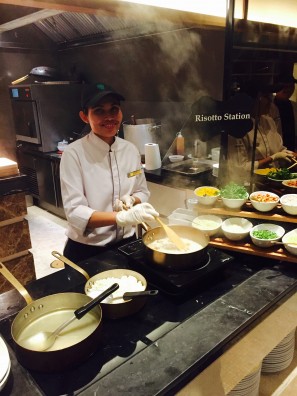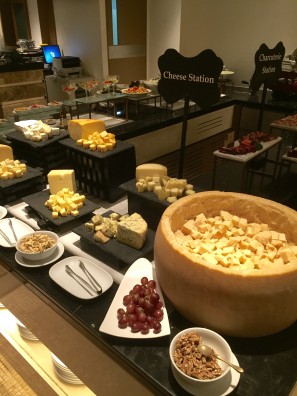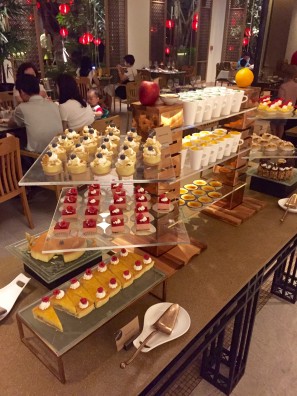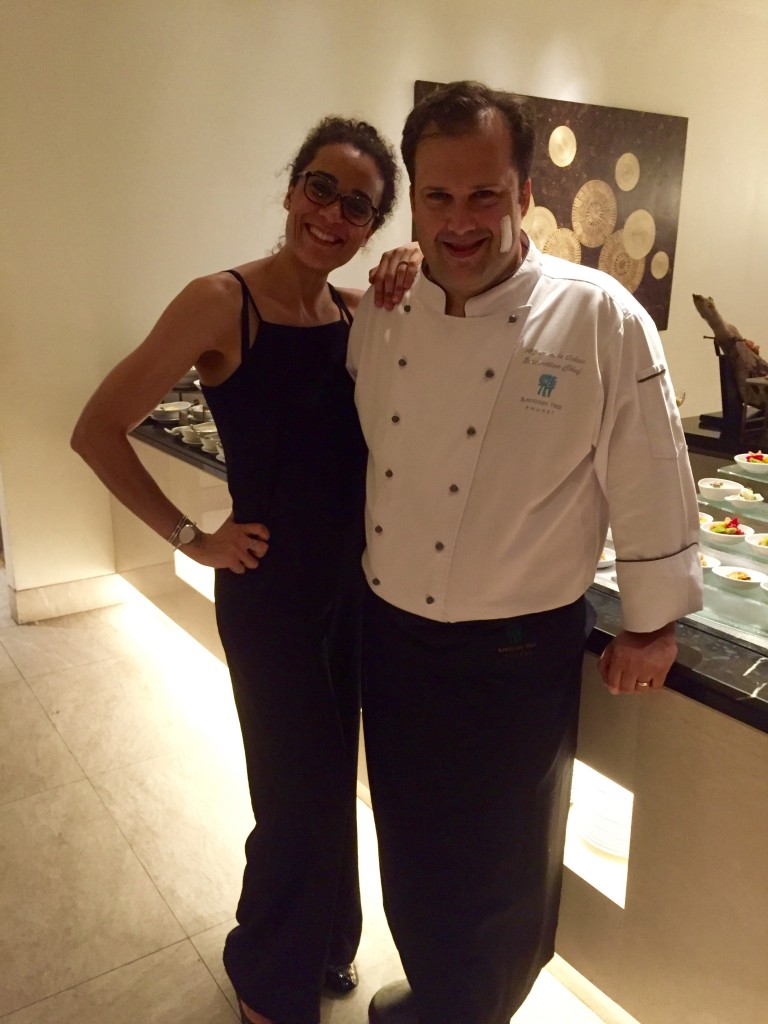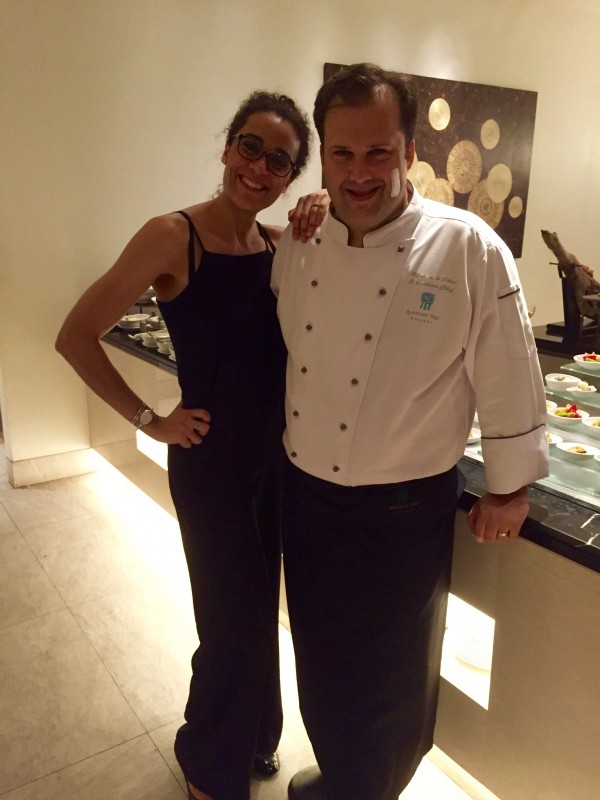 Here I got to meet the executive chef Alfonso. He happened to be from Madrid, just like me, so to tell you that we connected instantly was not surprising at all. It was like we knew each other already. He was kind enough to let me tour all the kitchens at the resort, which they had a few, and learned how everything came to be. A lot of work I must say. After all, for this resort Alfonso had 120 people working under him to make sure that the food was nothing but top notch, which quite frankly, it was!
If you are in for cooking and trying authentic Thai food this is a recipe I learned from the Sous chef while staying at the resort. It is Thai chicken curry. It requires two steps that you must not skip to get the authentic concentrated flavor. A recipe that takes only 15 minutes to make that can also be made with fish or just veggies. Just click the link above for the full recipe!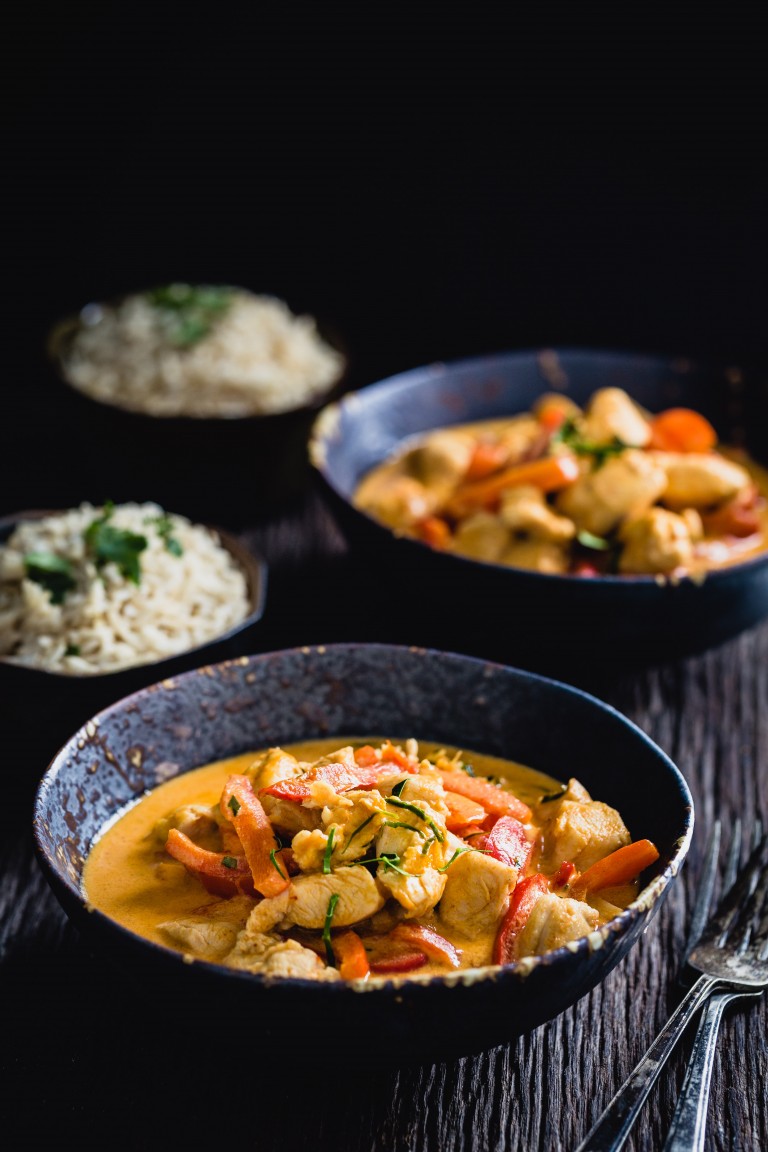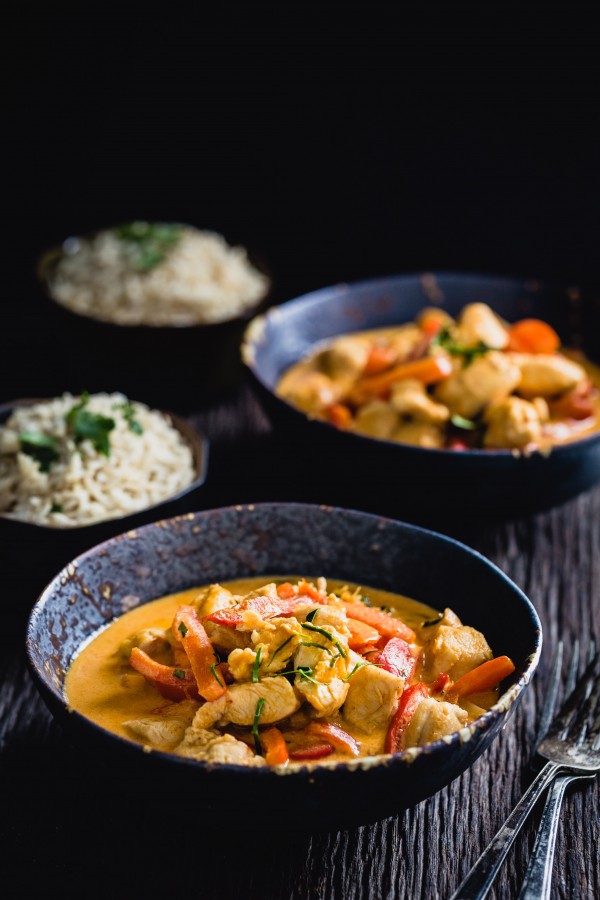 Anyways, I think this was plenty for you to see thus far. Next week I will concentrate on showing you all the amazing islands we got to visit while in Phuket and then I will move onto Bangkok. Until next week,
Enjoy!!