Thai fish burgers
Yesterday I was finally able to make the typical fish cakes into a larger size. I ended up calling them thai fish burgers, which in my opinion, is just perfect. In Thailand, you will see the exact same recipe, but made smaller. Don't get me wrong, these are great small as well but I wanted to make them bigger and try them as burgers this way.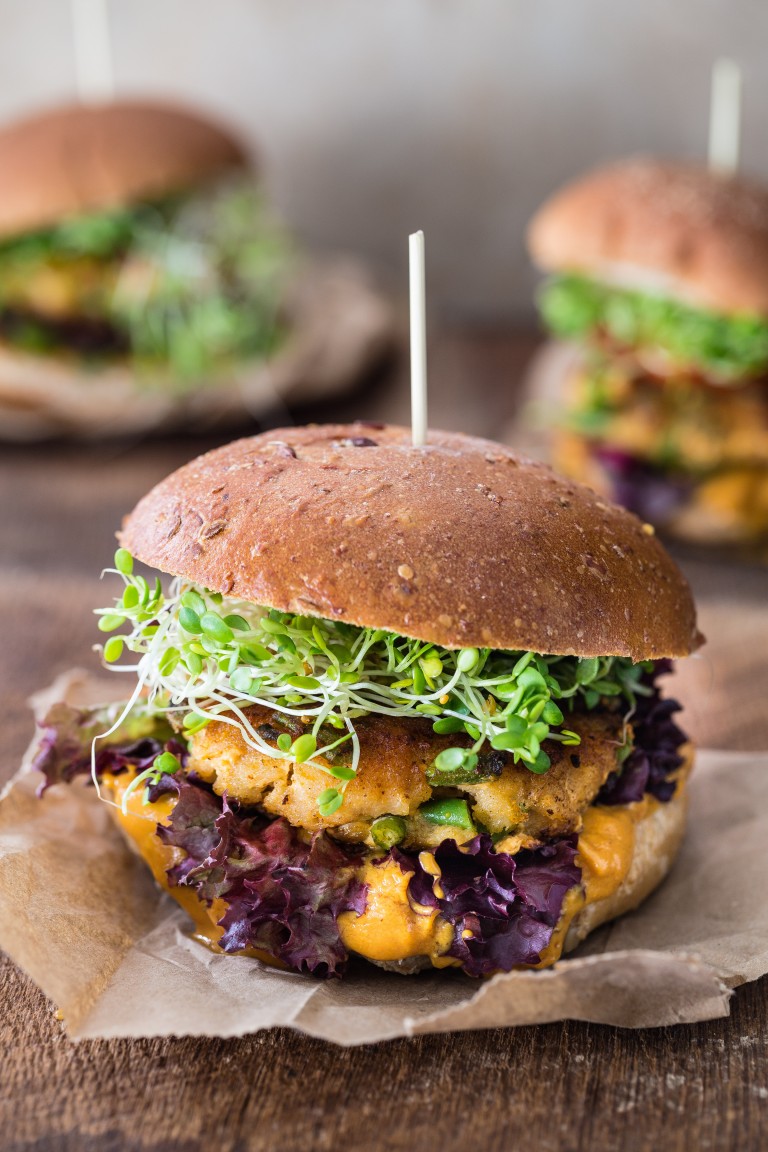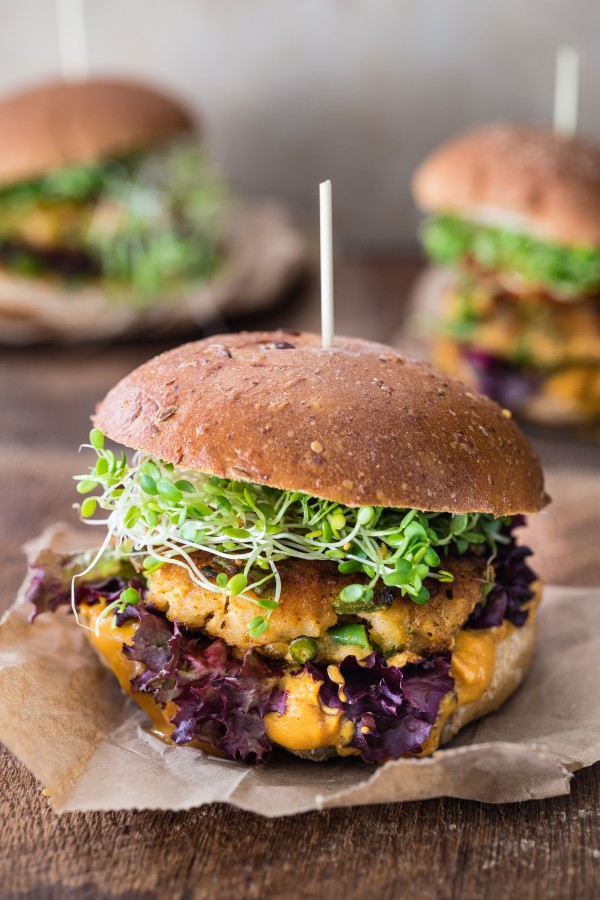 I think as a bigger patty these Thai fish burgers work great. Ever since I came back from Thailand I have been wanting to make the fish cakes bigger and yesterday it was the day.
This past weekend I got to make them regular size, smaller fish cakes, since I became the Thai chef for the night for a friend's graduation and birthday party. It was not an easy task because there were 15 people total to feed, however, since I did a bit of prep ahead, it turned out beautifully.
As a matter of fact, the menu was such a success that everyone kept raving about the food. Even, two of the couples wanted me to host their dinner party next. Don't get me wrong, I was super flattered but being a chef for such events is a lot of work!
On another note,  I want you to know that the classic fish cake recipe contains cornstarch. I have added it twice to make them before, however, I like it best without. I think the cornstarch makes the burgers chewy so I have stopped using it when making them.
One thing I will note in the recipe is that if you use frozen fish, which you can, make sure you drained it well, otherwise the taste may not come through and while cooking the burgers they oil will splatter all over the place.
Anyways, I hope you like these Thai fish burgers. I know they are going to become a staple in my house for time to come.
Enjoy!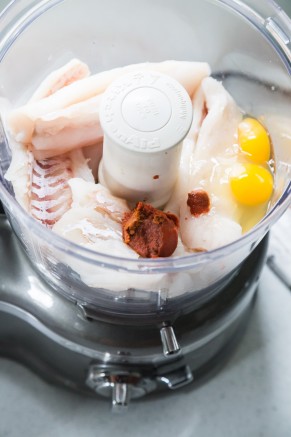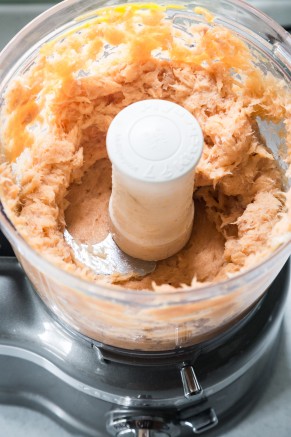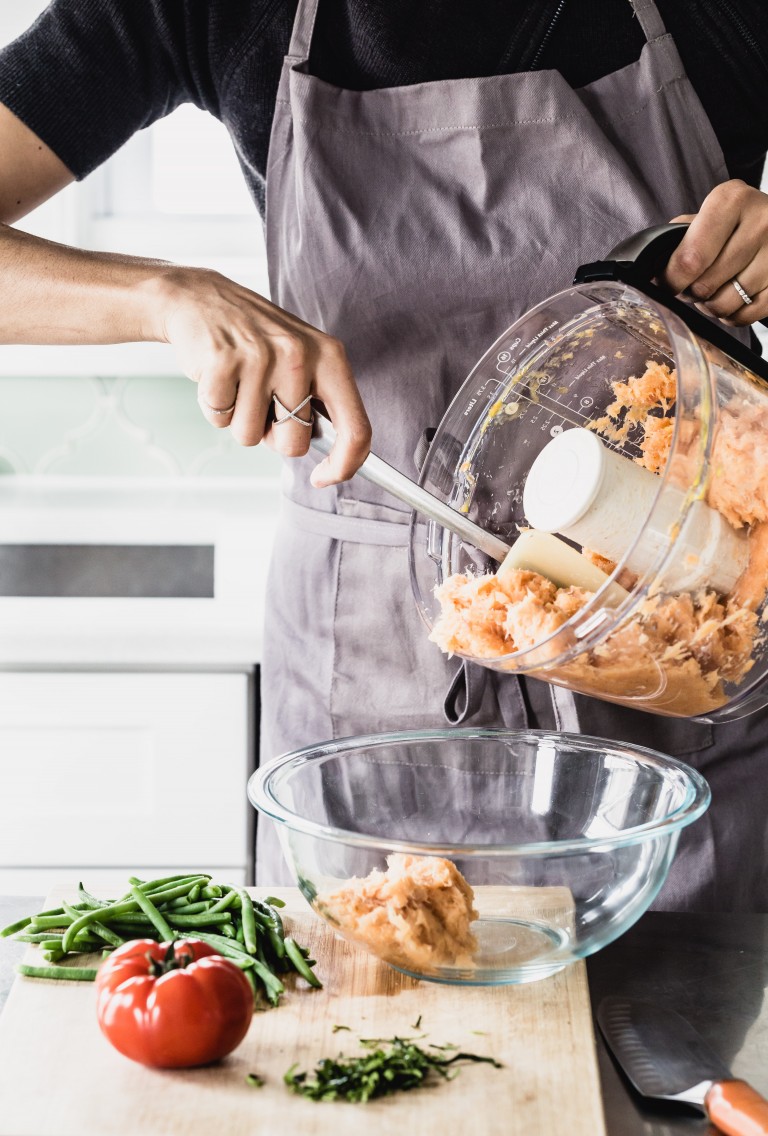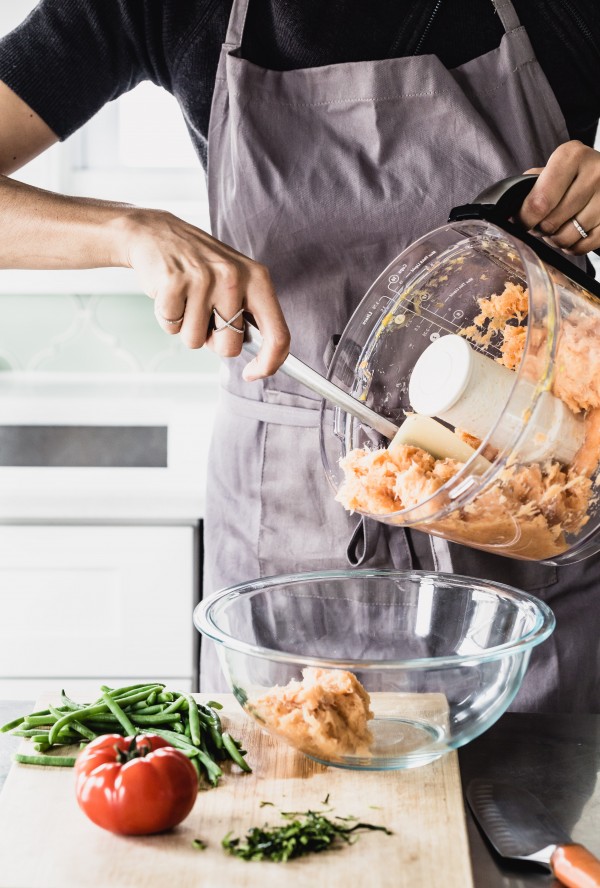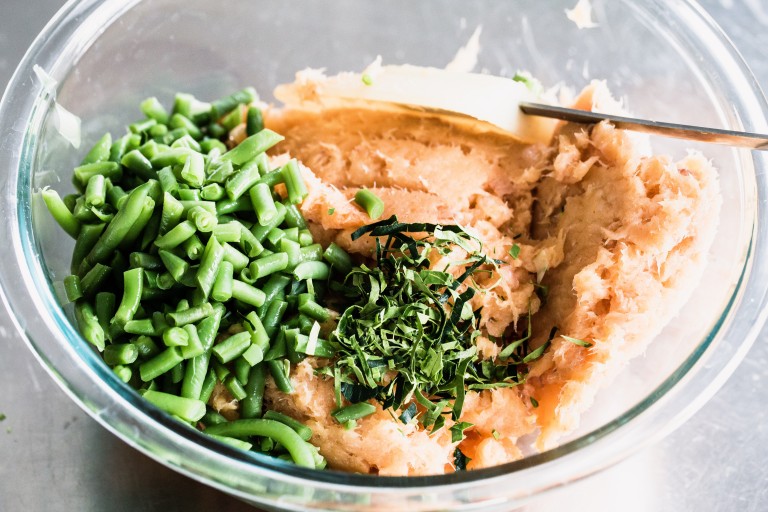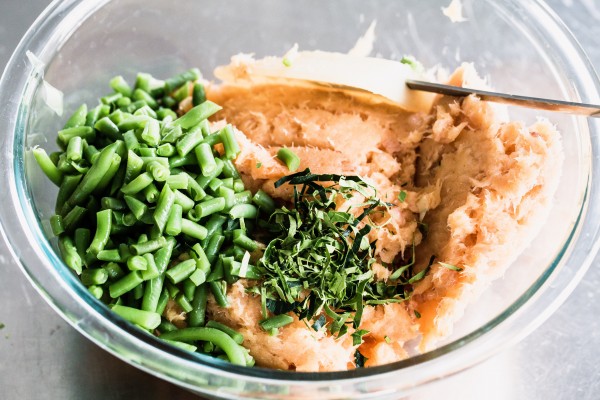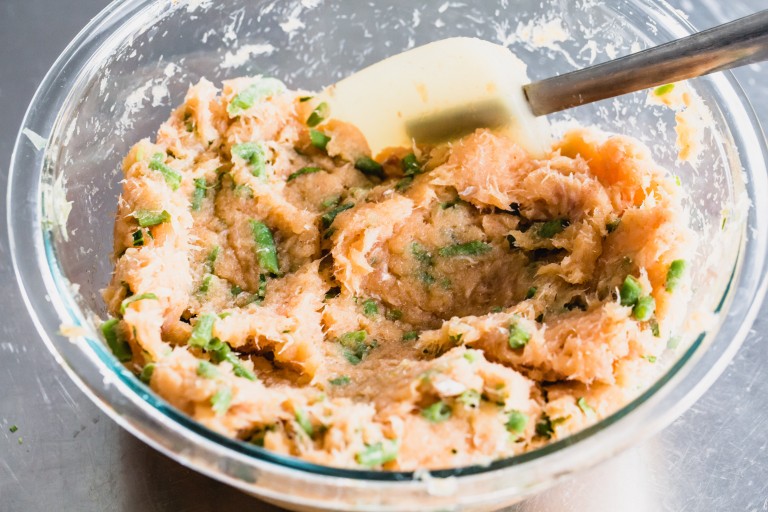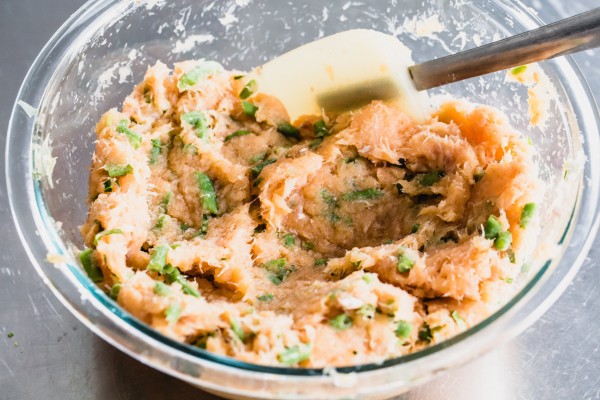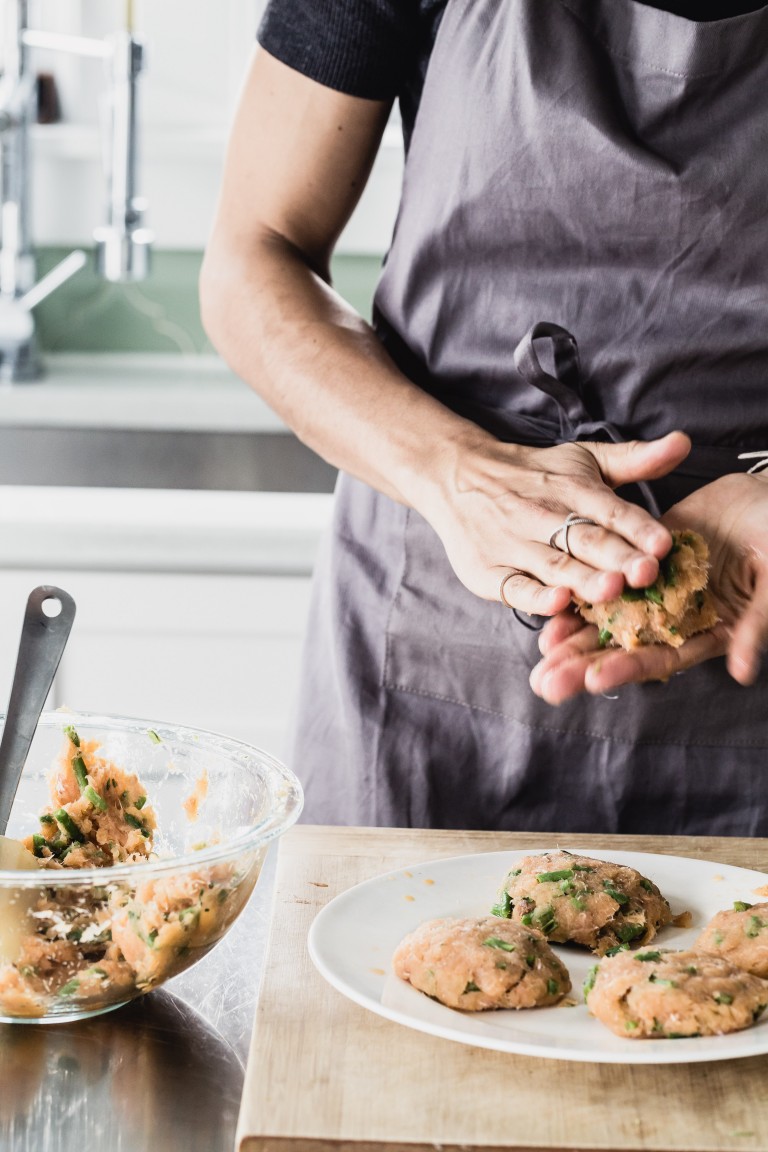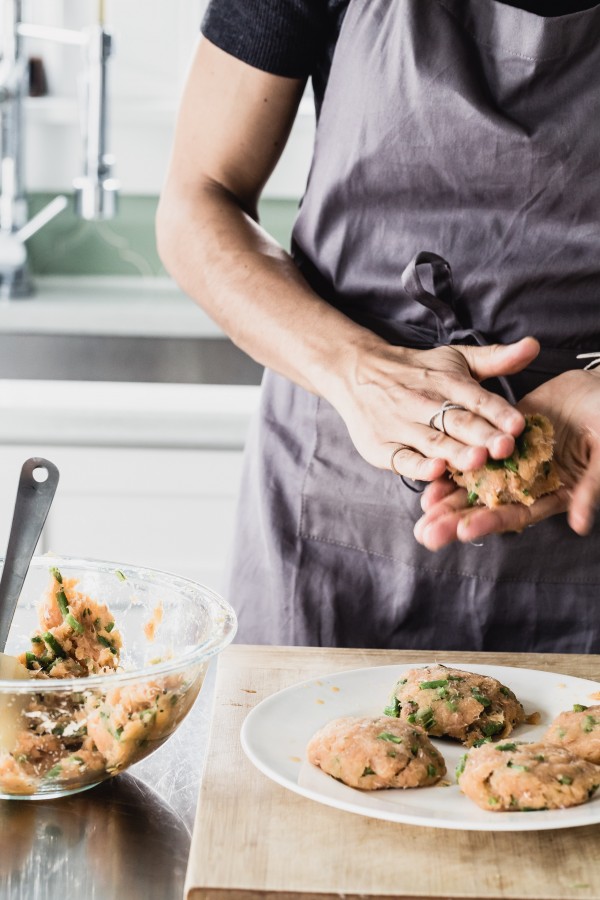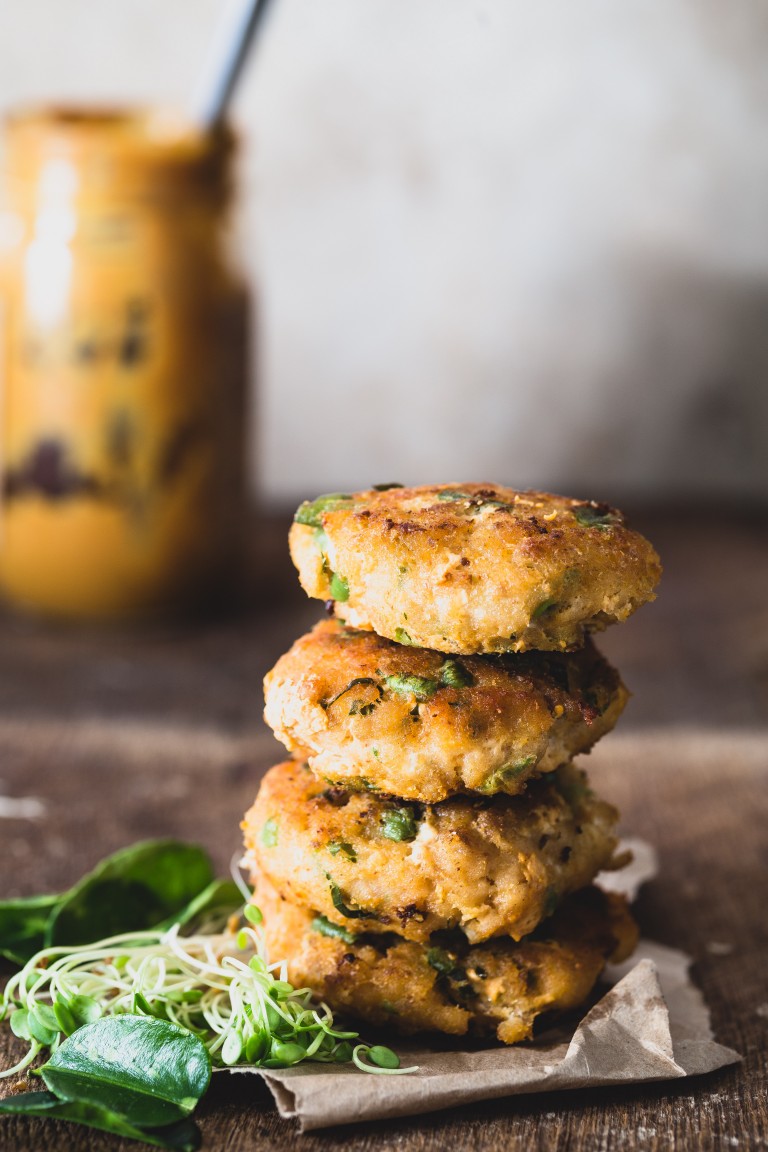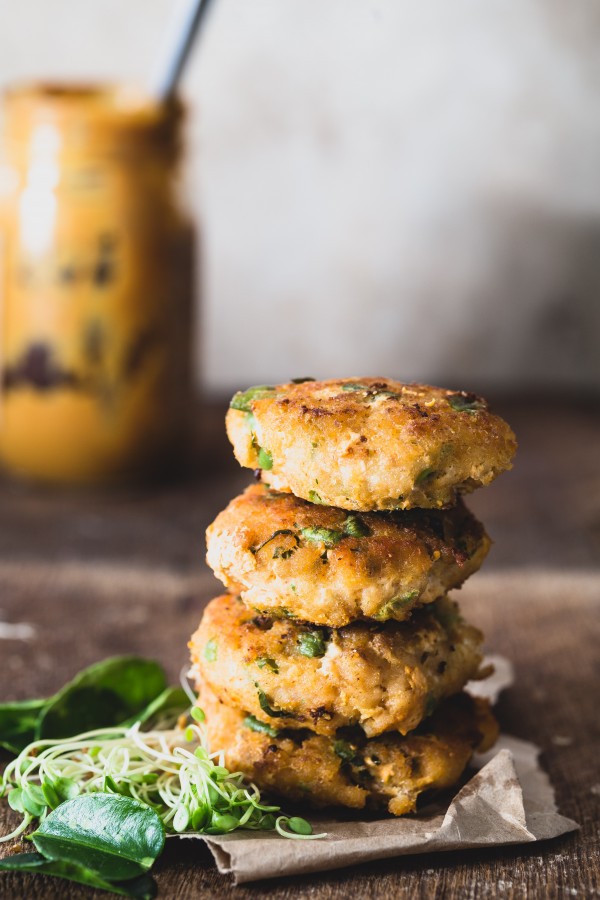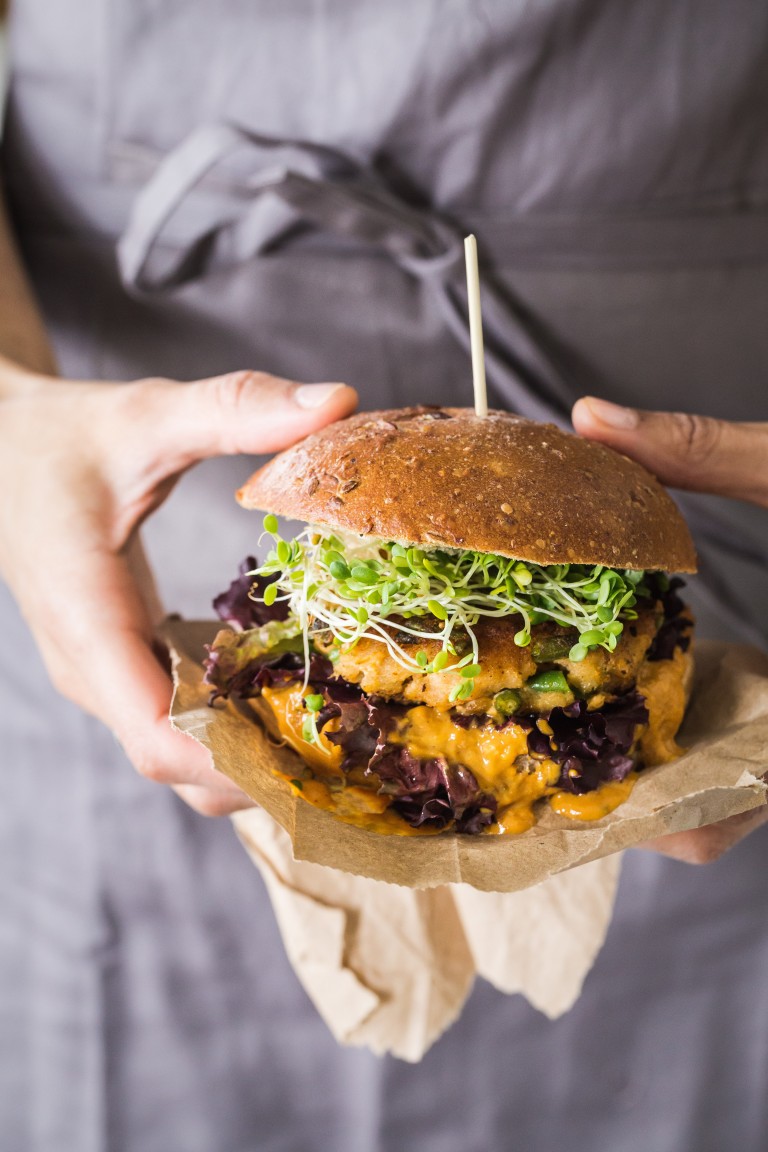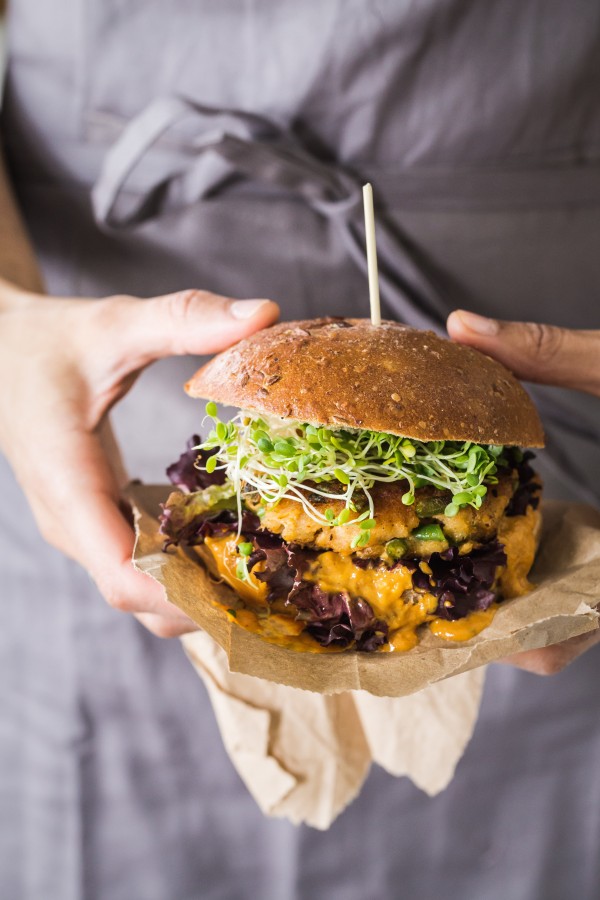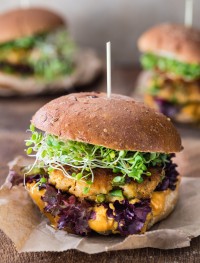 Thai fish burgers
Yield: 8-10 burgers
Total Time: 30 minutes
Ingredients:
2 lbs wild caught fresh cod, or any firm fish
2 eggs
1-2 tbsp red curry paste
2 tbs fish sauce, or soy sauce
4-6 kaffir lime leaves, cut thinly
3-4 oz fresh green beans, chopped
2-4 tbsp olive oil
Directions:
Place the fish, curry paste, eggs and fish sauce in a food processor and pulse until the mixture is pureed and it comes together.
Transfer the mixture to a mixing bowl and add the kaffir lime leaves and green beans. Combine with a spatula.
With your hands, form large patties and place on a plate.
Over medium to low heat, place the olive oil in a non-stick or cast iron pan. Add the burger patties and cook for 3-4 minutes on each side. Transfer them to a plate and serve as desired.
NOTE: You can use any frozen firm fish you like for this recipe, however, make sure that you drain the fish well and that there is no excess moisture.