Thai coconut soup
Thai food is one of my favorite cuisines so making Thai coconut soup, especially, during cold days is what I keep my fridge well stocked.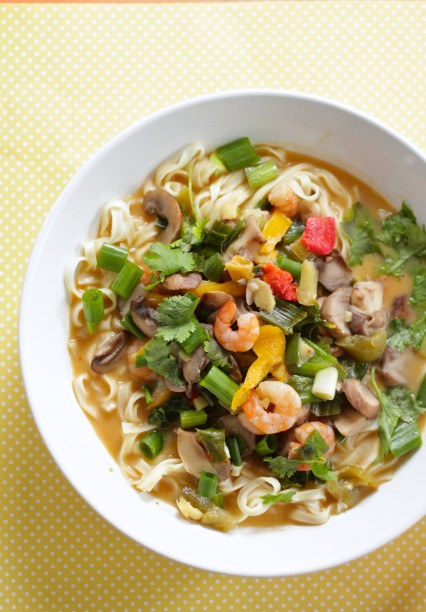 Thai food is one of my favorite types of food. If I had to choose to eat just one type of food, Thai food would be it. I can eat Thai food every day all day if I could.
When I entertain I normally tend to make Asian dishes because of how fast and convenient they tend to be. Most of the times I can whip a really tasty and awesome Asian dinner in as little as 20 minutes.
I have found that the trick to making Asian recipes lies on obtaining the few staples this type of cuisine requires. Some common Asian staples I always have in my pantry are full fat coconut milk, fish sauce, soy sauce, sweet and sour sauce and curry pastes as well as rice noodles to name a few.
It can be a little bit tricky when buying Asian sauces because a lot of them contain sulfites, MSG and other unwanted ingredients. Nevertheless they can be found, you just have to spend more time reading labels.
One of the Thai ingredients that I have found to make my dishes stand out are Kaffir lime leaves. This is the only item I actually get shipped to my house, because I can't find anywhere, and freeze. They do freeze well and the flavor and aroma remain intact when ready to use.
However, if you can't get your hands on Kaffir lime leaves you can opt for using lime juice instead. A great alternative.
My next post it is also going to involve an Asian dish. I just love this type of cuisine so I hope you don't get bored from them!
On any event, I have seen many different Thai soup variations out there, but this is my version. I hope you like this Thai coconut soup!
Stay safe and enjoy!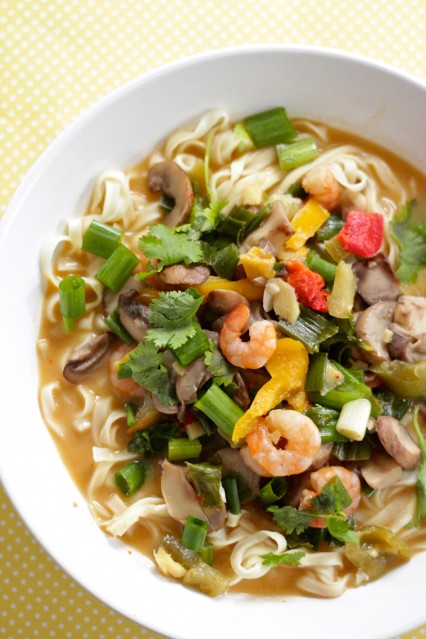 This soup is superb. If you like you can omit the shrimp and just do the veggies, or you can add organic chicken in place of the shrimp as well. At the end I added some rice noddles to my bowl. This is optional though.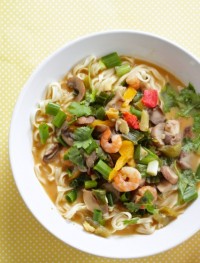 Thai coconut soup
Yield: 4-6 servings
Total Time: 25 minutes
Ingredients:
2 Tbsp olive oil
2 cups sliced mushrooms
1 organic red or green bell pepper
Fresh ginger, minced
1 Tbsp red curry paste, free of MSG
3-4 cups vegetable broth
1 15 oz can coconut milk
1 Tbsp fish sauce
1 Tbsp unrefined sugar
Fresh cilantro
3 chopped kaffir lime leaves or juice of 1 lime
12 oz cooked shrimp
1/4 chopped scallions
Cooked rice noddles, optional
Directions:
Place oil, mushrooms and bell pepper in a large soup pot over medium-high heat. Cook for 2-3 minutes. Add the curry paste and ginger and stir until the curry is mixed through with the veggies.
Add the broth and kaffir lime leaves and simmer for 8-10 minutes. Add the coconut milk, fish sauce, sugar and simmer for an extra 2 minutes. Turn heat down to a minimum and add the shrimp and lime juice if using instead of the lime leaves and stir.
Do a taste test. Look for a balance between spicy, sour, salty, and sweet flavors. Start with salty, adding more fish sauce if not salty or flavorful enough (1 Tbsp. at a time). If too sour, add the sugar plus a little more if you need it. If too spicy, or if you'd like it creamier, add more coconut milk. If not spicy enough, add more curry paste.
If using rice noddles, place some on each bowl. Ladle the soup over the noddles and sprinkle a little fresh coriander and scallions on each bowl. For an extra kick of flavor, add a dollop of either store-bought or homemade Nam Prik Pao Chili Sauce Recipe.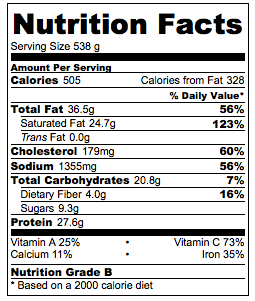 Nutrition facts calculated based on the recipe giving 4 servings. The noddles were not added for the calculations.