Thai coconut broccoli soup
Hello my friends. Today I present to you this Thai coconut broccoli soup that actually comes from my cookbook that just got published this past week The Matcha Cookbook: Green Tea-Inspired Meals, Snacks, Drinks and Desserts. It is a collection of easy healthy recipes. I hope you like it!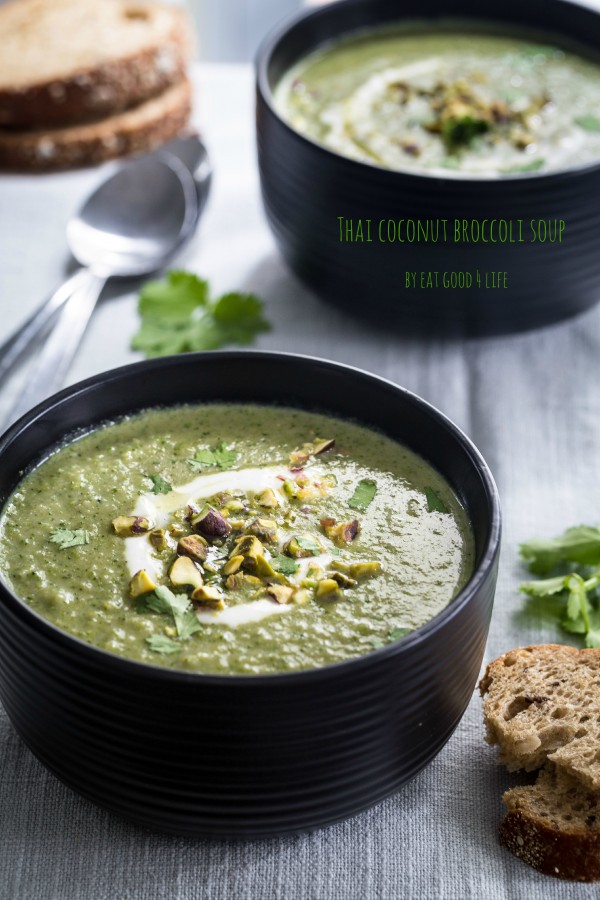 This is one of my favorite soups I have been making for a long time. I tend to double the batch each time I make it so that I can freeze half the batch. It is so good and so easy to put together. I have even made a VIDEO RECIPE so you can see for yourself how easy it is to make. So flavorful and delicious. If you like Thai food you are going to love this Thai coconut broccoli soup recipe.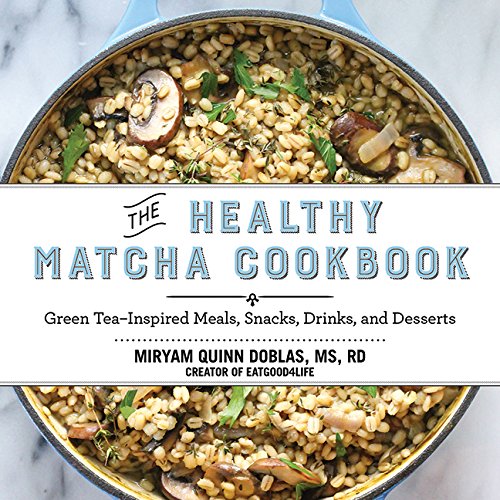 WHAT IS IN THE HEALTHY MATCHA COOKBOOK?
A comprehensive introduction guide that includes: History of green tea, Green tea basics, Health benefits of matcha powder and lists of the major ingredients used in my pantry.
4 chapters which includes energizing breakfast (10), healthy snacks (10), lean green meals (23), decadent desserts (16).
Many recipes are gluten free, vegan, vegetarian and dairy free. Substitutions for recipes that are not vegan or gluten free are also given.
Recipes that are full proof.
A total of 59 recipes with colored photographs.
2 week meal plan.
You can learn more about the cookbook here, as well as be able to purchase it.
I hope you get to make this simple Thai coconut broccoli soup. If you like Thai food you will love this recipe.
Enjoy!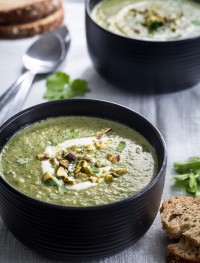 Thai coconut broccoli soup
Yield: 4 servings
Total Time: 20 minutes
Ingredients:
Directions:
In a 6-qt dutch oven, over medium to high heat, add the garlic, onions and olive oil. Cook for 2-3 minutes. Add the matcha powder and curry paste and stir over medium to low heat for one minute.
Add the coconut cream and stir. Add the water and broccoli and let the mixture cook for 6-8 minutes. Turn the heat off.
With an emersion blender blend the soup until smooth. Serve while still warm.
Recipe source here