Sweet Corn Salad
Sweet corn is one of my kids' ultimate favorite vegetables, and this sweet corn salad is a great way to incorporate this awesome ingredient.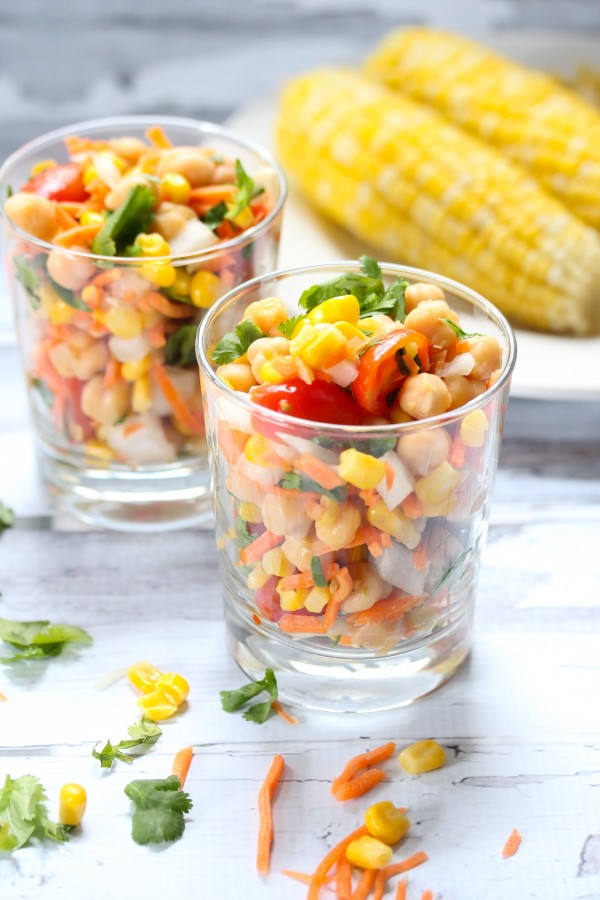 I have teamed up with Sunshine Sweet Corn for this post in partnership with Kitchen PLAY.
I have developed this sweet corn salad recipe using sweet Corn. Sweet corn peak season is spring so this salad is perfect to start the corn season. Sweet corn not only contributes fiber but it also contains great amounts of folate and Vitamin B1, so while it is still available, try to incorporate it into your cooking. There is nothing better than using in-season produce.
As part of this sponsored post, Sunshine Sweet Corn will be providing a $50 VISA gift card to a randomly selected Eat Good 4 Life reader on 4/15. In order to participate you will have to pin corn recipes to my "Sweet corn Pinterest board". The more corn recipes you pin the more chances you will have to win.
This sweet corn salad recipe is perfect, not only because it is extremely easy to put together, but because it is healthy, refreshing and budget friendly. Using fresh herbs, like cilantro, enhances the flavor of the ingredients. If you don't like cilantro, any other fresh herbs will also work well. Fresh parsley, mint and dill come to mind, which I am sure will be great alternatives for this salad.
This sweet corn salad is also great for on the go, like for picnics or even to take to the beach. It is really convenient and can be packed really easily.
For the salad dressing I used sesame oil and rice wine vinegar, however, you can use any other dressing of your choice. I happen to love sesame oil and rice wine vinegar but extra virgin olive oil and balsamic vinegar would be a great option as well.
I don't know how much sweet corn I am going to be buying this season but I can anticipate buying quite a lot. My kids are in love with this vegetable so I will find different ways to prepare it.
Let me know if you get to try this sweet corn salad. I am sure all your family members will love it.
Enjoy!
GIVEAWAY RULES: Giveaway is currently closed
WINNER RESULTS: Pinner #10: The winner of the $50 Visa gift card is ALICIA KEEN, congratulations!!
This sweepstakes is sponsored by the Florida Sweet Corn Exchange in partnership with Kitchen PLAY. One prize of a $50 Visa gift card will be awarded randomly to one eligible entrant. To be eligible to win, you must do the following:
You must request to be added to the Sweet Corn Pinterest group board maintained by Eat Good 4 Life, via the comments on this post.
If you would like to be invited to pin please leave your email in the comments section below and I will invite you via email. Please make sure that is the same email you use for Pinterest.
You MUST be following my boards in order for the invite to go through.
You must add at least one pin featuring sweet corn to the group board during the sweepstakes period. (Pinning from the Florida Sweet Corn Pinterest board (http://www.pinterest.com/freshsweetcorn/) is allowed.)
This promotion begins at 9:00 AM ET on 04/07/2014 and ends at 11:59 PM ET on 04/14/2014. Winner will be selected randomly on 04/14/2014 from all eligible entries and notified by email.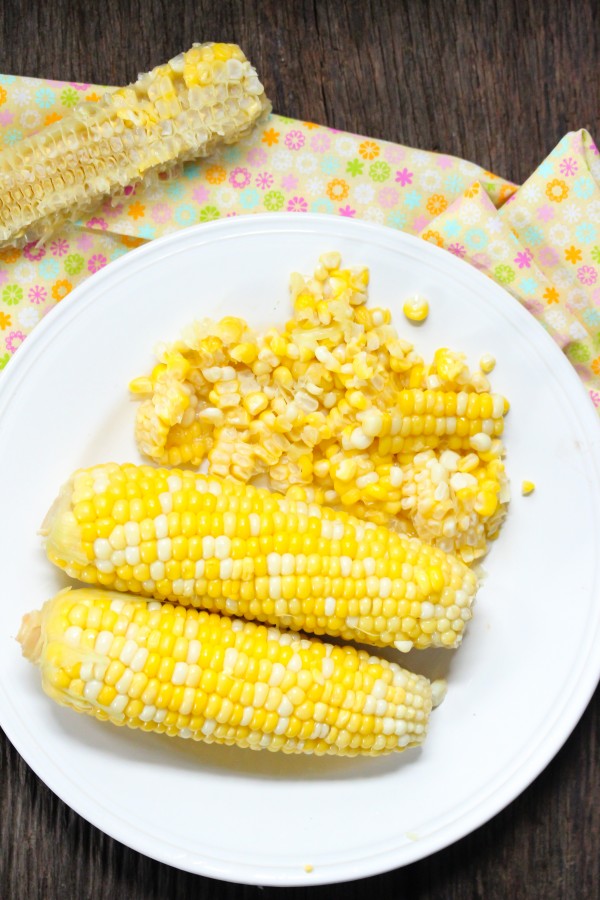 Once you have boiled the corn cool it for 20 minutes. This will make it easier to handle. Once the corn has cooled down a bit, run a knife downwards to remove the kernels and place them in a large serving bowl.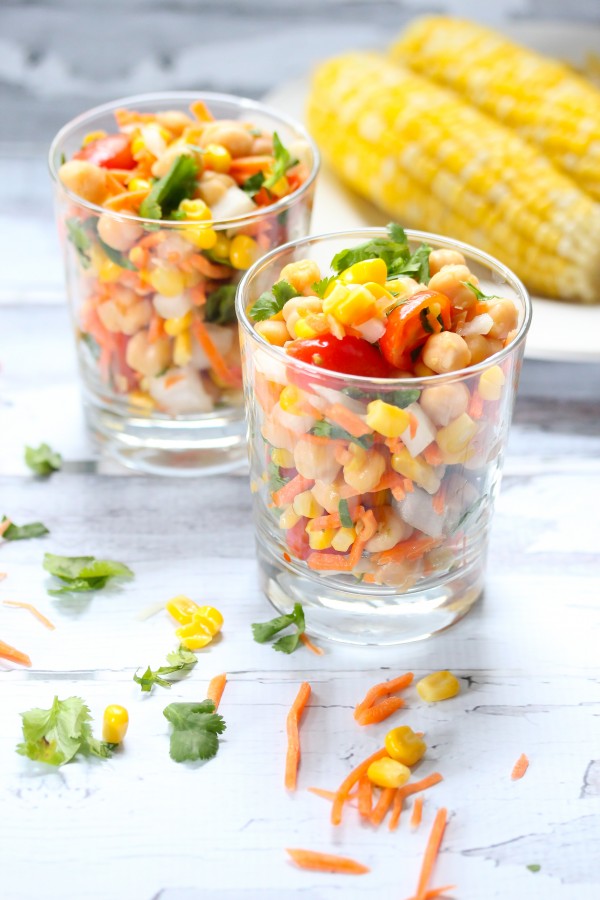 Disclaimer: This post is sponsored by Sunshine Sweet Corn. This post contains affiliate links. All opinions are my own and I speak from personal experience. The end :-)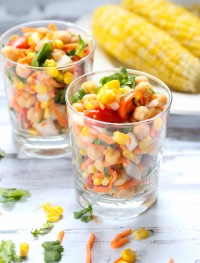 Sweet Corn Salad
Yield: 6 servings
Total Time: 10 minutes
Ingredients:
6 ears Sunshine Sweet Corn, husks on, or frozen corn thawed
1 lb canned chickpeas
8 oz cherry tomatoes, half
1 small white onion, chopped
1 cup fresh spinach, chopped
4 oz shredded carrots
fresh cilantro, chopped
2 tbsp sesame oil
1/4 cup rice wine vinegar
1 tsp Celtic salt
1/2 tsp ground black pepper
Directions:
In a large pot, filled with hot boiling water, boil the corn ears for 5-10 minutes or until tender. Let the corn cool for 20 minutes. Remove husk and silks. Remove the kernels by running a knife downwards to remove the kernels and place them in a large mixing bowl.
To the large serving bowl, add the remainder of the ingredients including the salt and pepper. Mix the ingredients through and adjust seasoning to taste. Refrigerate the salad, covered, for at least two hours. Store leftovers in an airtight container in the refrigerator for up to two days.