Superfood chocolate truffles
I love making no bake desserts and when ever possible I like to add some sort of ingredients that will make the dessert top notch from a healthy stand point. These superfood chocolate truffles are just too good to pass on so I hope you get to try them soon.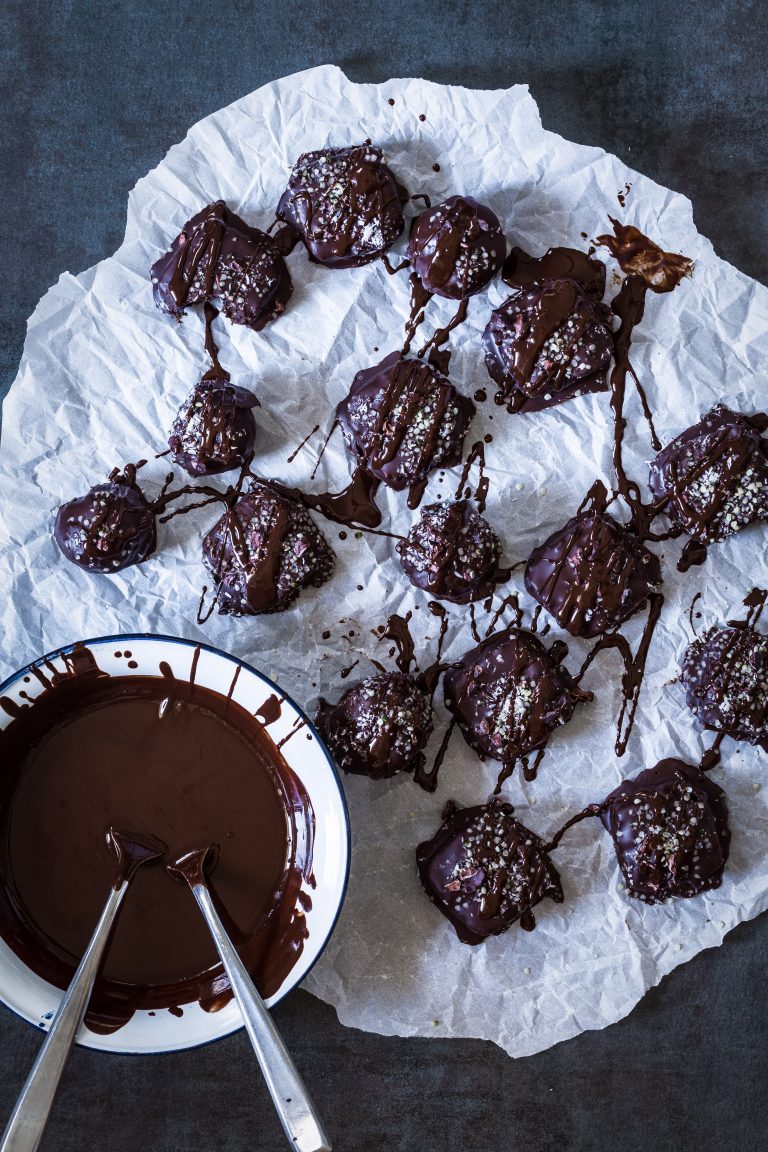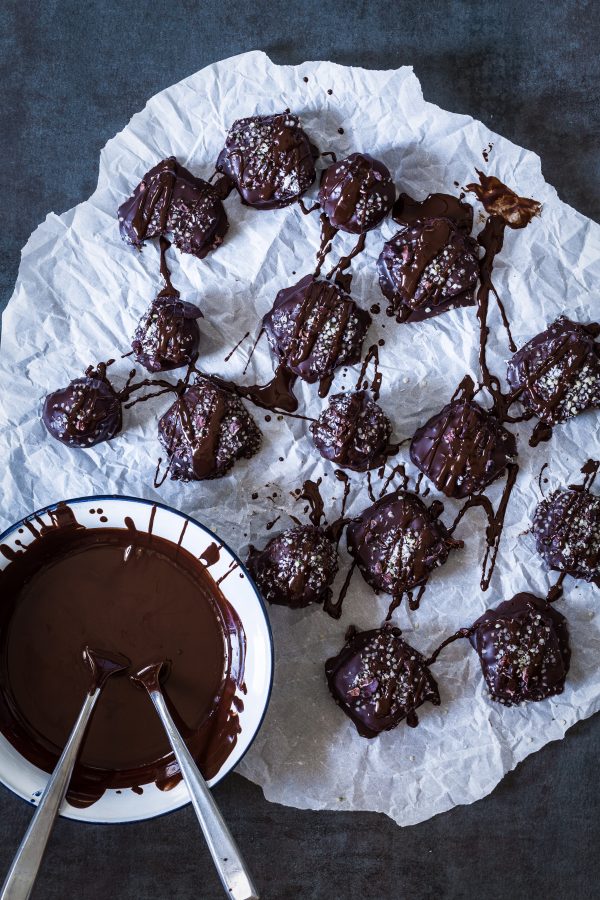 In case you haven't notice by now, I have a very sweet tooth. Because of that, I must have some sort of sweet treat each day. Luckily for me, because I like baking, I am able to make my own goodies.  These are always healthier than if I were to buy them store bought.
Many of them turn out to be no bake, and since I am lately press for time these superfood chocolate truffles were just perfect.
I was able to add some flaxseed meal to them. I love using flaxseed meal on no bake desserts as well as in smoothies. It is rich in Omega 3's, which is a natural anti-inflammatory as well as being very rich in soluble fiber.
If you suffer from high cholesterol know that soluble fiber will lower your cholesterol naturally. Cholesterol recycles in the body but by consuming soluble fiber, this attaches to cholesterol and gets excreted from the body later on. So there….a natural alternative to lowering cholesterol.
If you like to use any other nuts besides raw almonds you could do so. Any type will work.
To purchase flaxseed meal, hulled hemp seeds or any healthier ingredients you may need for your baking and cooking visit Bob's Red Mill. They have everything you will need for your healthy cooking and baking.
I wish I doubled the batch when making these superfood chocolate truffles. They will last for a while in your fridge so whenever you have a sweet craving these are perfect. I have also packed them up on my kids lunch boxes. The love treats like these so whenever I get to make some half the batch is for them.
Next month I start school so I know I will be making plenty of superfood bites. They are just the perfect pick me up.
Enjoy!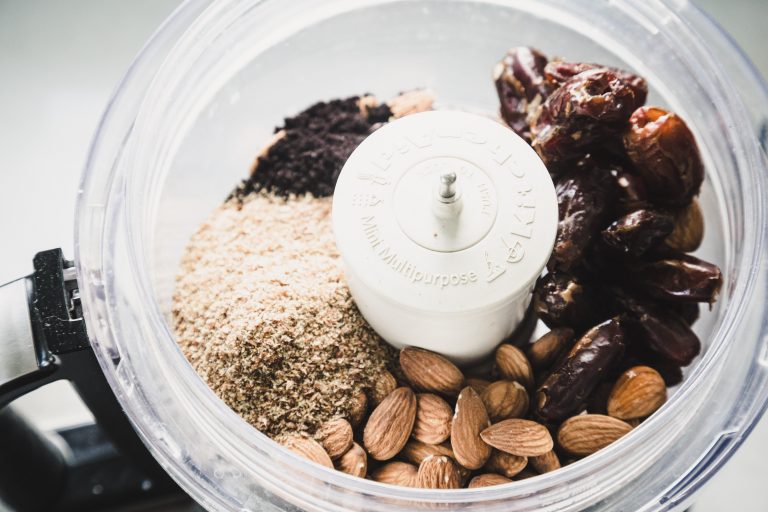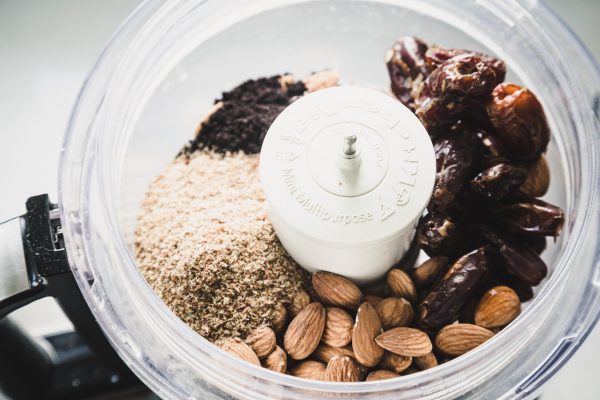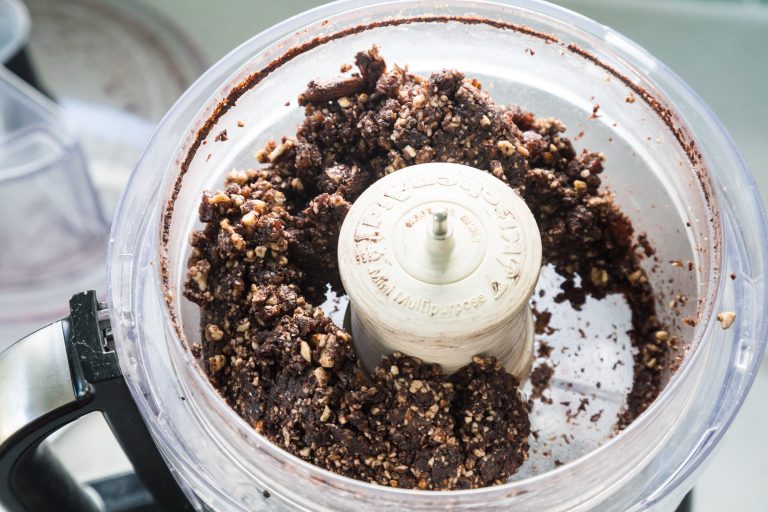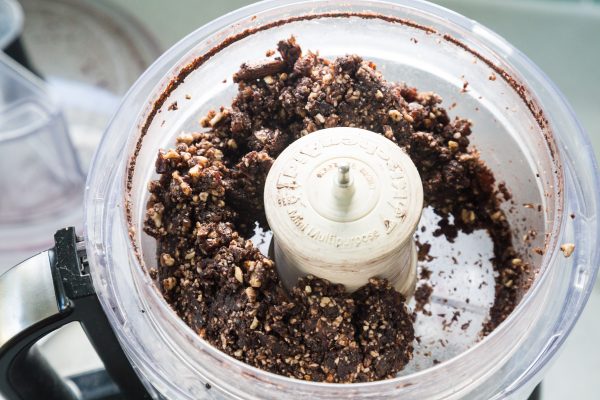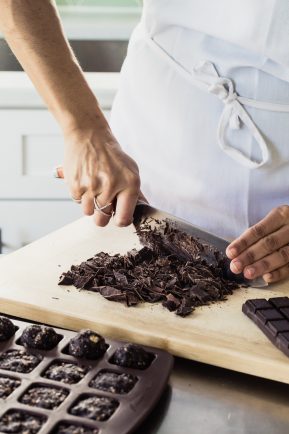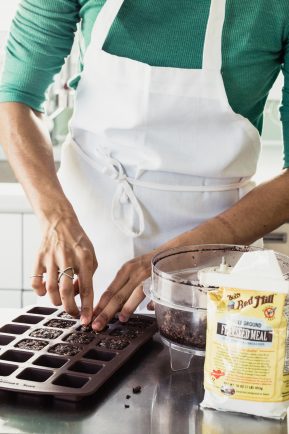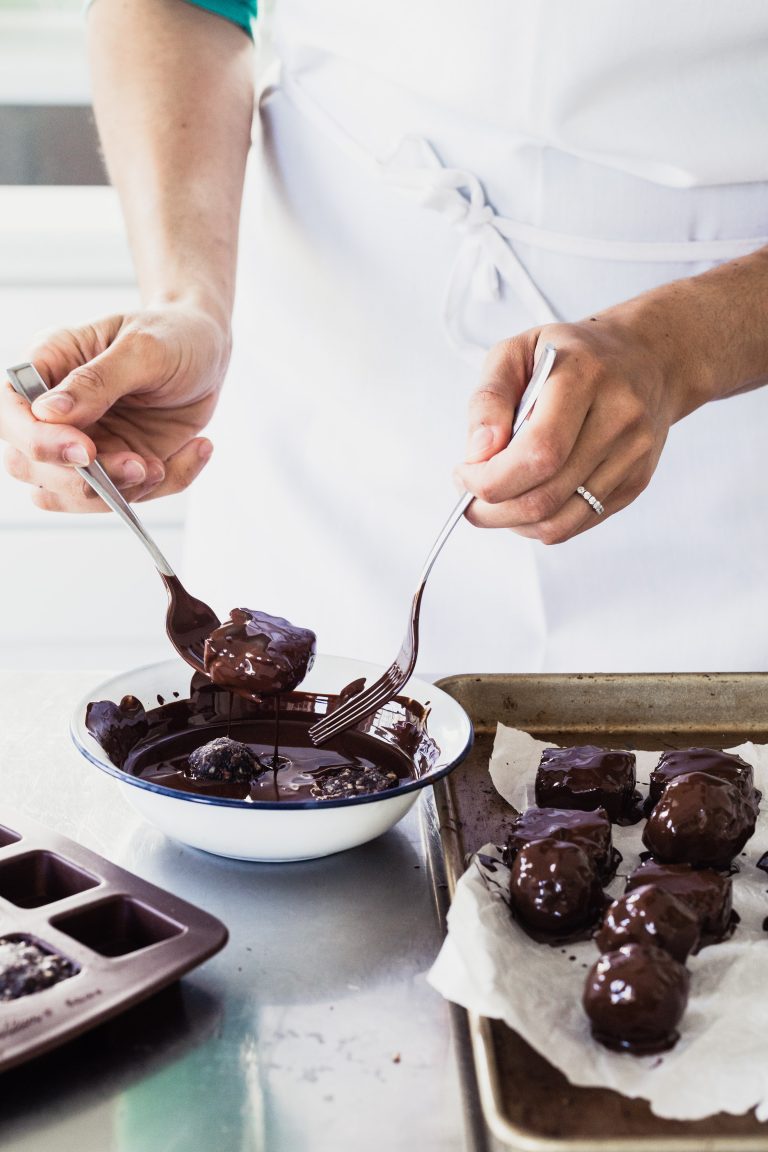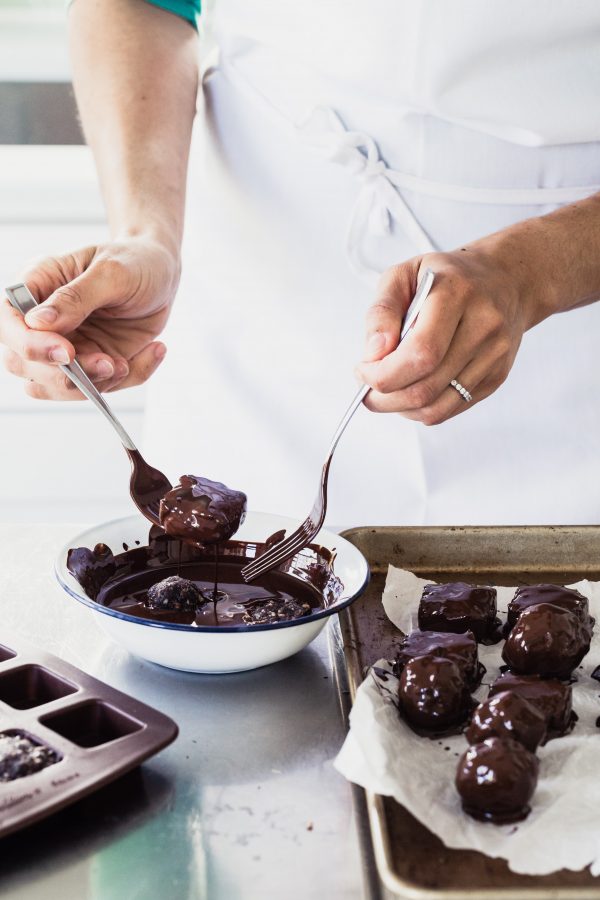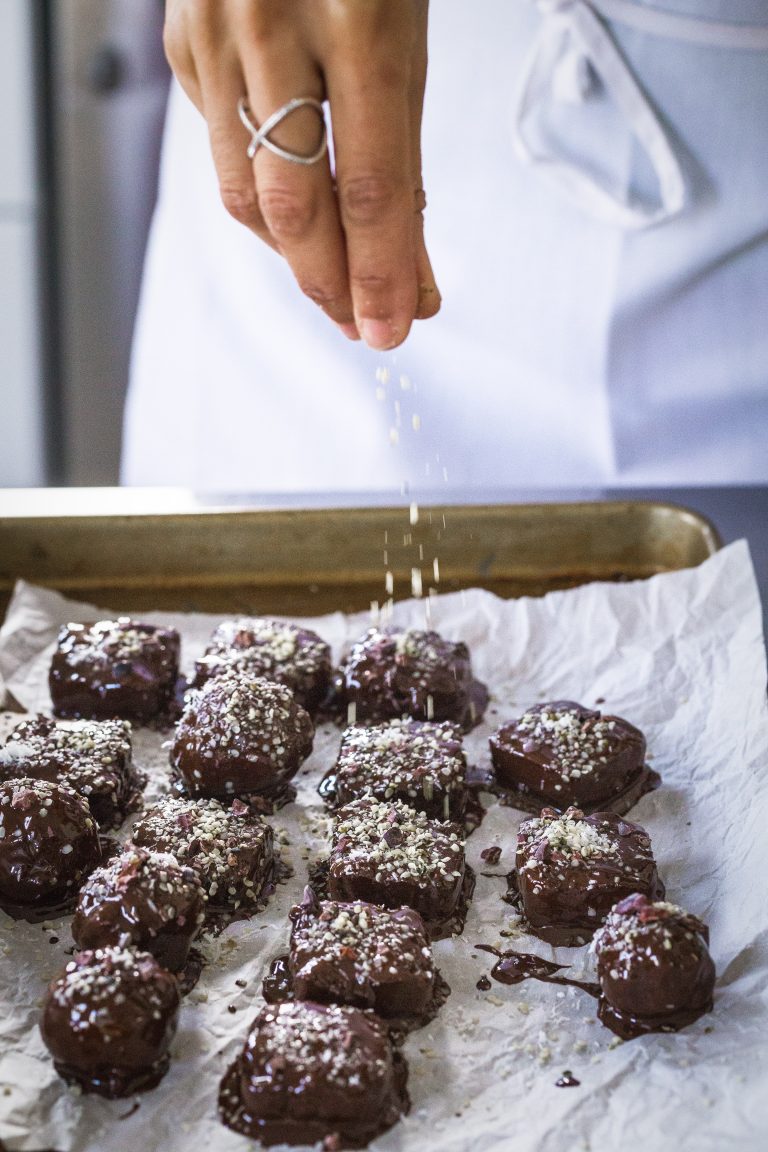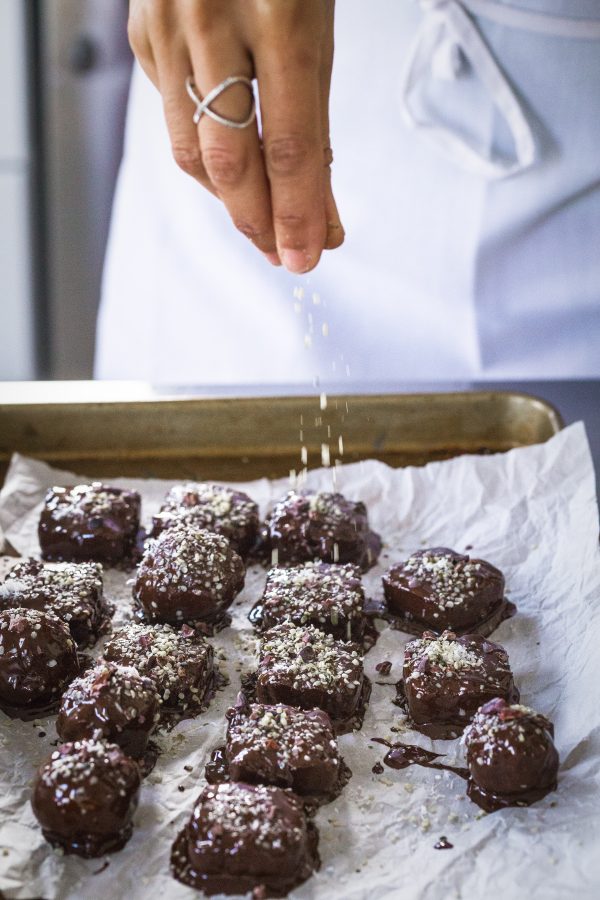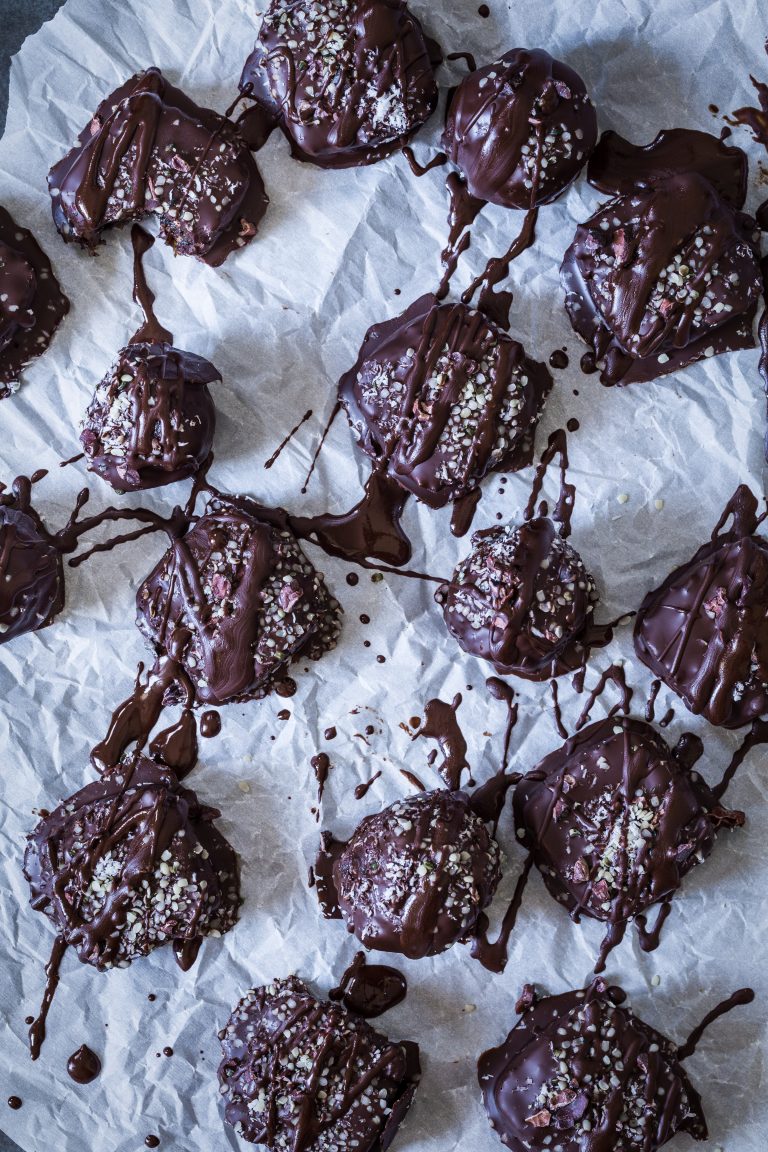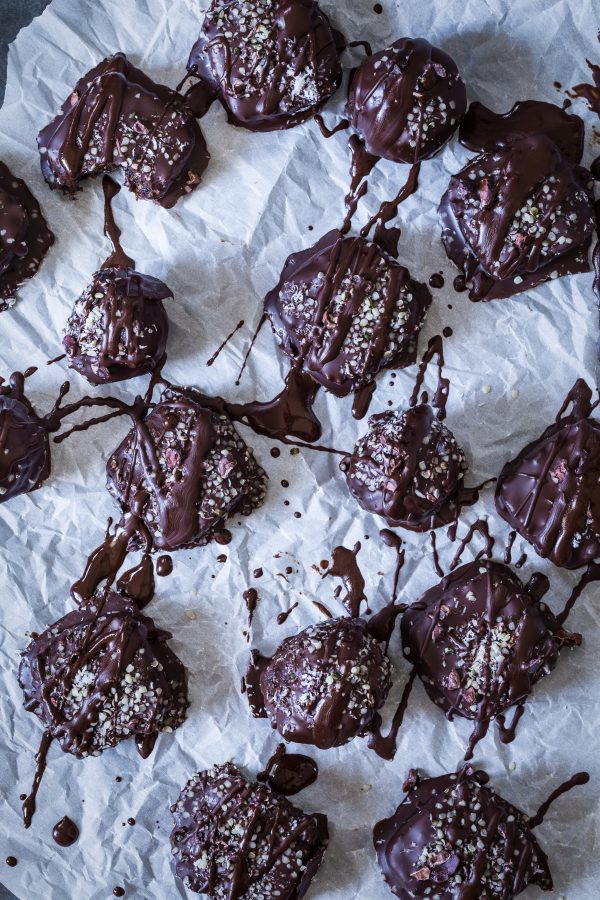 This recipe is sponsored by Bob's Red Mill.  The opinions and text are all mine. The end.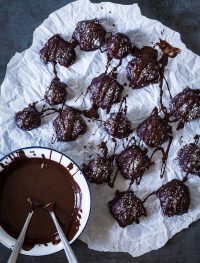 Superfood chocolate truffles
Yield: 28-32 truffles
Total Time: 30 minutes
Ingredients:
Directions:
Place all the ingredients, except chocolate and coconut oil, in your food processor and pulse until it comes together. Shape dough into desired individual shapes. I choose to do a few balls and a few squares using a square silicone mold.
Melt chocolate and coconut oil in a microwave safe bowl at 30 seconds intervals until completely melted. Dip each truffle into the melted chocolate and place on a baking sheet previous lined with parchment paper. You can sprinkle any toppings on each truffle if you like. I used some cacao nibs and hulled hemp seeds.
Place truffles in the freezer for 10 minutes until the chocolate sets. Store in an airtight container in the fridge for up to two weeks.