Superfood chocolate overnight oats
I am sure you have seen many recipes for overnight oats however these superfood chocolate overnight oats are quite unique. Not only I have used some typical ingredients to increase the protein content but I have used a few powerful elements that bring the recipe to the next level.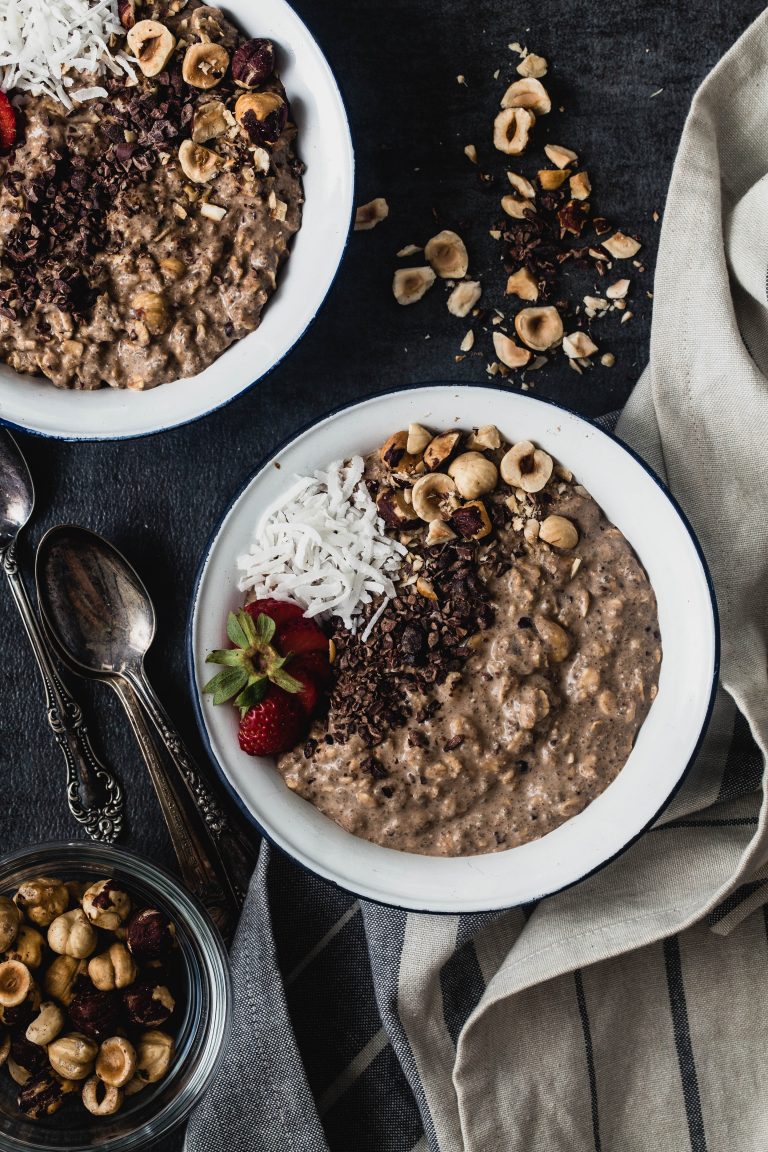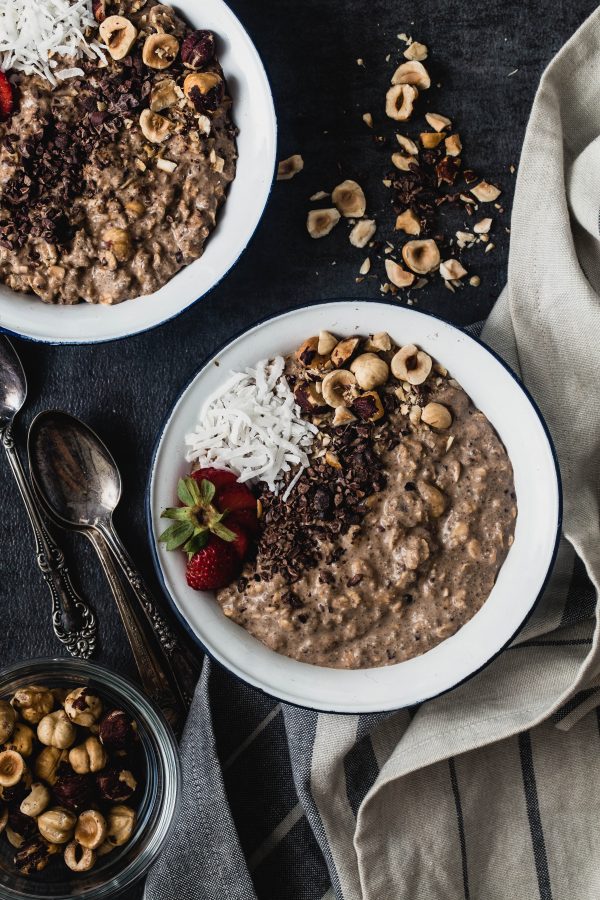 I have recently started researching and using more superfood powders. While there might be a bit pricy they tend to last a long time. I used them mostly to add them to my smoothies as well as with overnight oats recipes. They are the perfect healthy addition.
I started working at the beginning of September so every single weekend I plan my meals for the week. Breakfast always consist of some sort of overnight oat recipe so have to make sure I change the flavor from week to week.
When I make overnight oats, I always make enough to last for the whole week, especially enough to have for the kids and myself. The apple pie flavor I made last week didn't last that much, it was plain sensational  however this flavor is equally as good.
For this Superfood chocolate overnight oats I use some superfood powders:
All these powders I get online. I have a monthly subscription so I always make sure I never run out. Having a well stock pantry is a must for me.
There are other superfood powders I have purchased that I also add to my smoothies. I will make a recipe and share them with you as well. They are truly the bomb.
Anyways, if you haven't tried to make overnight oats yet I urge you to give it a go, there are plain sensational.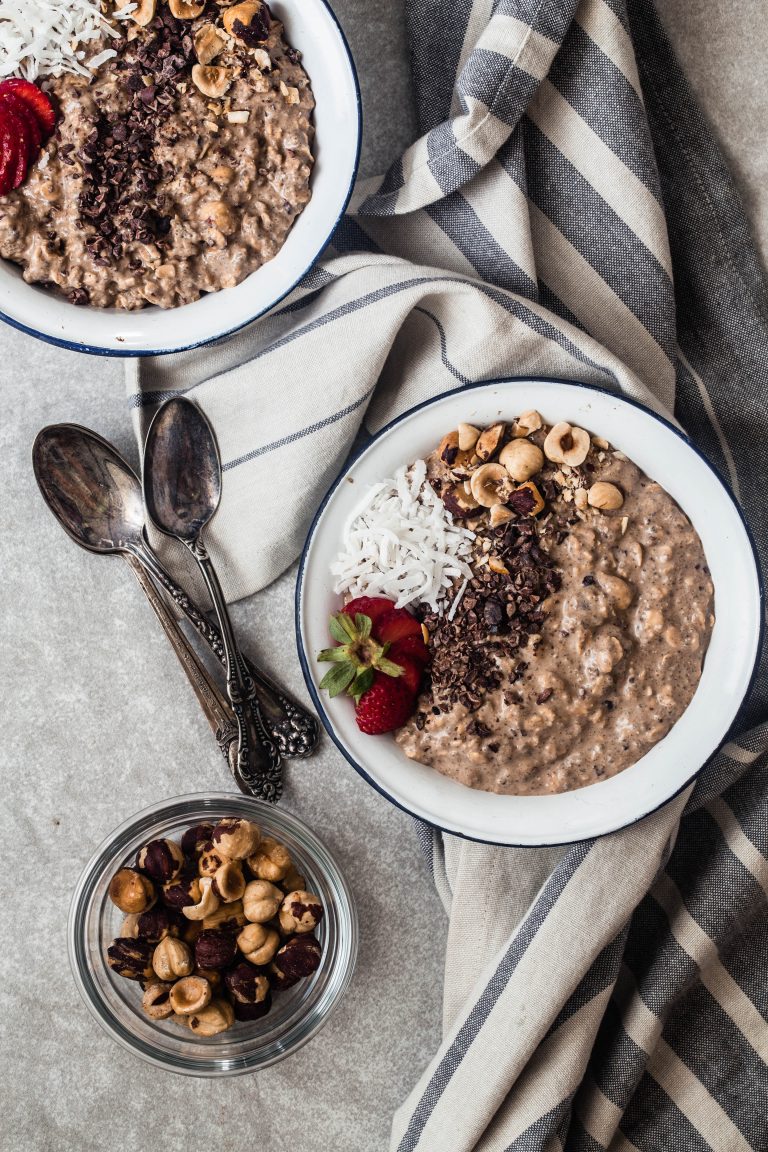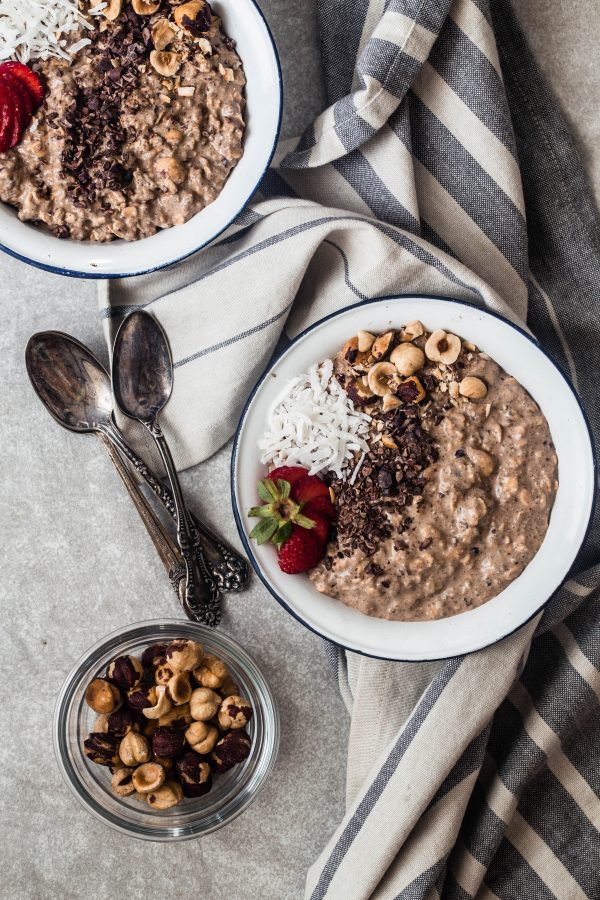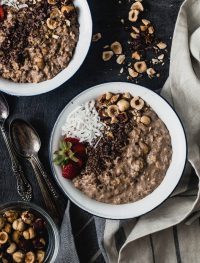 Superfood chocolate overnight oats
Yield: 16 servings
Total Time: 10 minutes
Ingredients:
Toppings
Fresh strawberries
Hazelnuts, chopped
Directions:
In large mixing bowl mix all the ingredients. You may need a bit more milk if you like. I prefer mine a bit more liquid like than pudding consistency so I added more. Place mixture in the refrigerator overnight. You make start eating it the next morning.
This recipe will keep in your refrigerator covered in a glass container for up to 1 week. You can also add any other type of nuts you may like.