Super quick Fish curry
Fish curry is a very convenient dish that can be prepared in a snap. This curry can also be made with other type of protein so go ahead and experiment.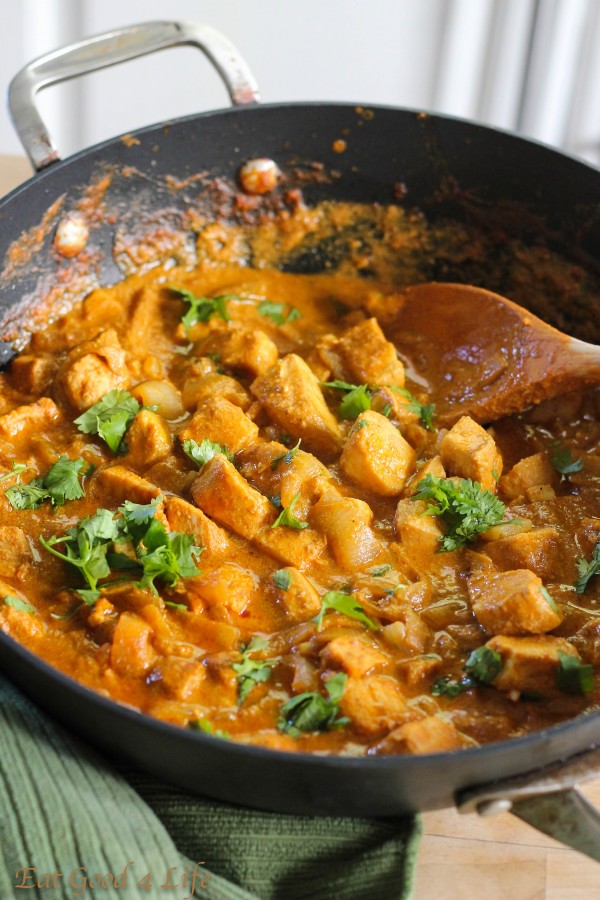 I have been cooking curries for as long as I can remember. I cook Indian and Thai at least twice a week so I buy spices by the pound, literally.
They will last me a long time, well sort of, some longer than others but for the most part, I always buy in bulk. I have just gotten some mason jars and started storing in them in my kitchen cabinets. I used to have where I used to have them all scattered in plastic bags. Not anymore. This method works better for me now.
Anyhow, this fish curry can be made with any other protein of your choice. Tofu, for a vegetarian variation would be great and chicken would also work excellent if you are not a fish or tofu fan. I try to switch things around between non GMO and organic tofu and fish. Sometimes I will use chicken but I am not much of a meal or poultry eater. I tend to cook these sometimes for my family and kids so that they don't feel deprived, but for the most part, once or twice a month is enough for us.
I recommend getting the spices at any local Indian or Asian market you may have around. That is if you do. It is that I have seen such spices at regular grocery stores where they sell them for 10 times more and a lot less of the amount. It makes me so mad.
This is a recipe that I make often. It is very versatile and super quick to put together. You can serve it with brown rice or quinoa, either one is great. You can also add some nan bread if you like. I have done in the past and it is also very good.
I hope you like this recipe.
Enjoy!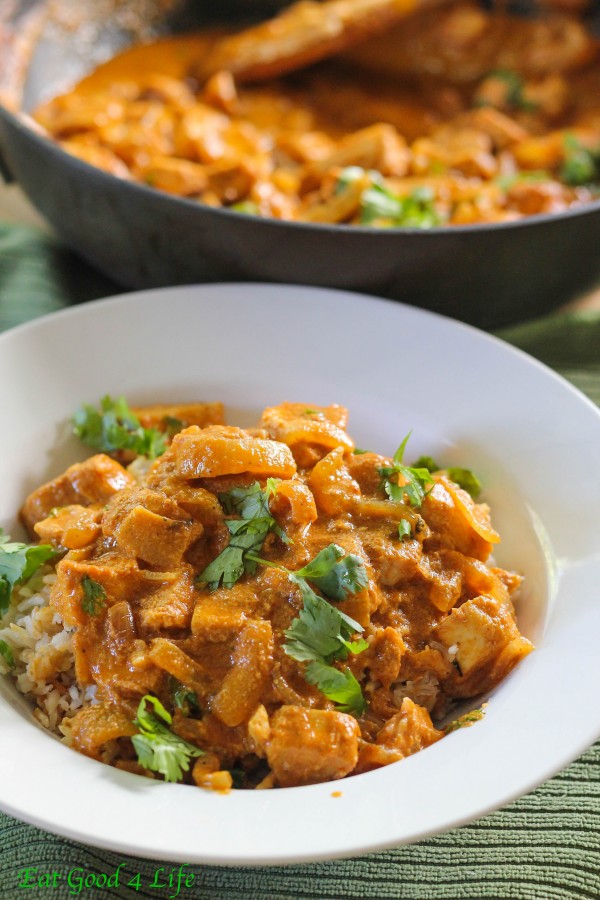 You can make the same dish using a different type of protein. I have made the same thing before using Tofu and organic chicken. You can also serve it with some nan bread, which is particularly yummy with the sauce, instead of brown rice or quinoa.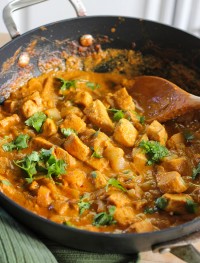 Super quick fish curry
Yield: 4-5 servings
Total Time: 20 minutes max!
Ingredients:
1 14 oz can coconut cream, you can also use coconut milk
2 lbs Mahi Mahi, cut into cubes
1 onion, chopped
1 tbsp Thai curry paste
1 tsp ground turmeric
2 tsps ground curry powder
1 tbsp olive oil
1 tbsp tomato paste
1 tsp Celtic salt
1/4 cup fresh cilantro, chopped
2 1/2 cups brown rice to serve
Directions:
In a large saute pan, over medium to high heat, add the oil and onions and cook until translucent, 2-3 minutes. Add the Thai paste, tomato paste, salt and spices. Mix through.
Add the coconut cream and stir. Add the chopped Mahi Mahi and cooked uncovered until the fish is cooked through, about 6-8 minutes. Stir the curry a couple of times in between.
Garnish with cilantro leaves and serve over brown rice.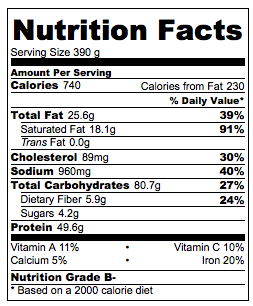 Nutrition facts calculated based on the recipe giving 5 servings.