Super easy tomato cheese toasts
These super easy tomato cheese toasts is one of my favorite quick snacks to make for the kids after school. It is sort of an easy more filling snack that my kids love and super easy to prepare.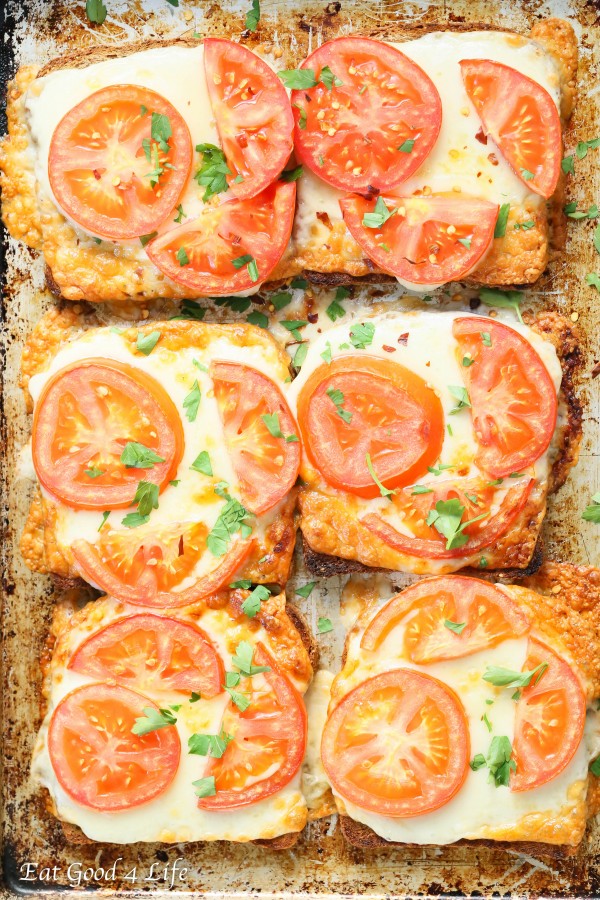 Prep time for these super easy tomato cheese toasts is really under 5 minutes. All you need is a few slices of your favorite cheese and a few slices of a good juicy tomato. Then once they are done you can sprinkle them with some fresh herb or some pepper flakes for some heat.
I don't know why I haven't posted this super easy tomato cheese toasts recipe before because I rely on this recipe a lot. I wouldn't even consider this a recipe but it literally has only 3 ingredients and there isn't that much to do to prepare them.
I have made these gluten free before by using gluten free bread so if you are on a gluten free diet go ahead. The results will be equally good.
You can get creative and add some fresh basil or even spread some tomato sauce over the bread if you like. I never had since the tomato slices are enough for us.
Well there is not much to elaborate on this super quick and easy recipe. If you don't have an oven I think you could even prepare this in a toaster oven for those in college dorms and such. Either way I think the results will be superb.
Enjoy!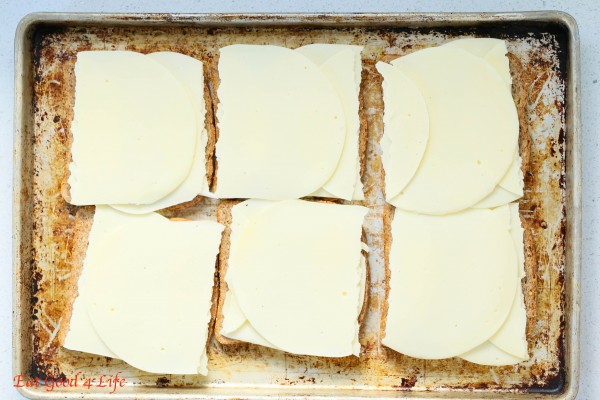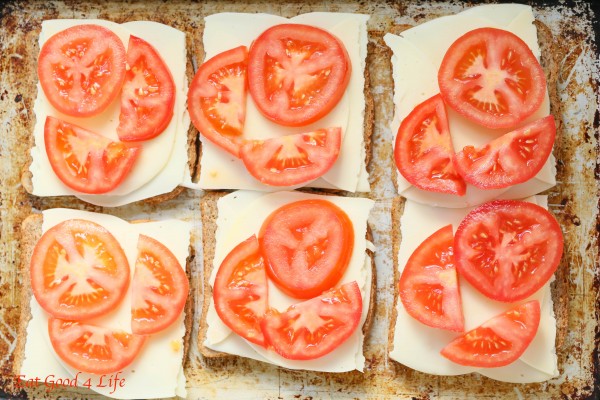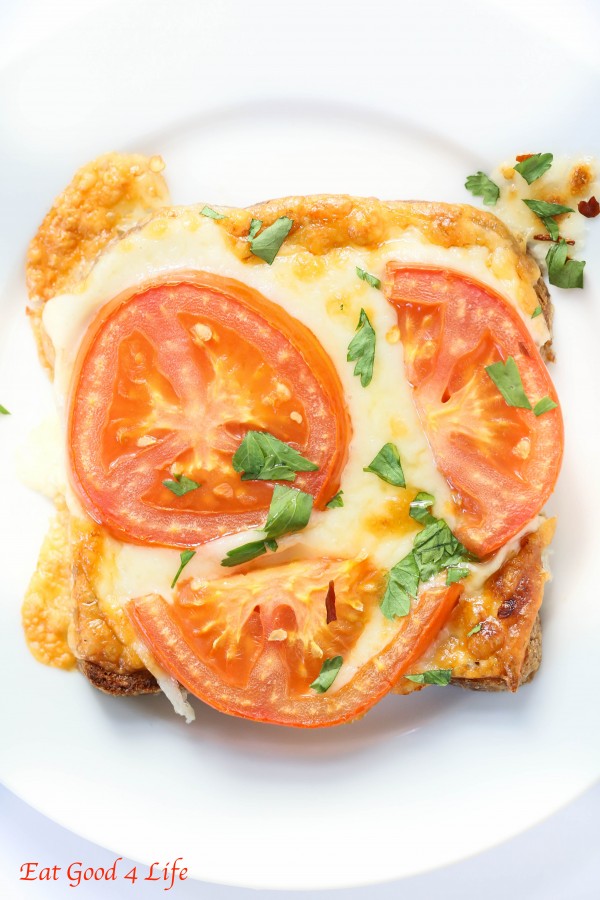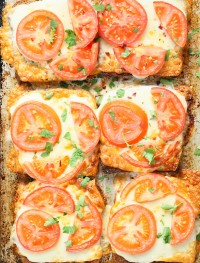 Super easy tomato cheese toasts
Yield: 6 servings
Total Time: 10 minutes
Ingredients:
6 whole grain bread slices
6 slices provolone cheese
6-10 slices tomatoes, sliced
Fresh herbs
Directions:
Place the 6 slices of bread in a baking tray. Arrange the slices of cheese over the bread followed by the tomato slices.
Place the toasts under the broiler of 6-7 minutes. Make sure you look closely after 5 minutes to make sure they don't burn. They turn very quickly.
Sprinkle with fresh herbs and pepper flakes if using.
NOTE: You can use gluten free bread for a gluten free version.