Real Seal Challenge – Sun dried tomato dip
Have you ever heard about REAL® Seal products? I actually didn't know what that was until I did some research and learned more about what REAL® Seal really means. This sun dried tomato dip contains some of the REAL® Seal products.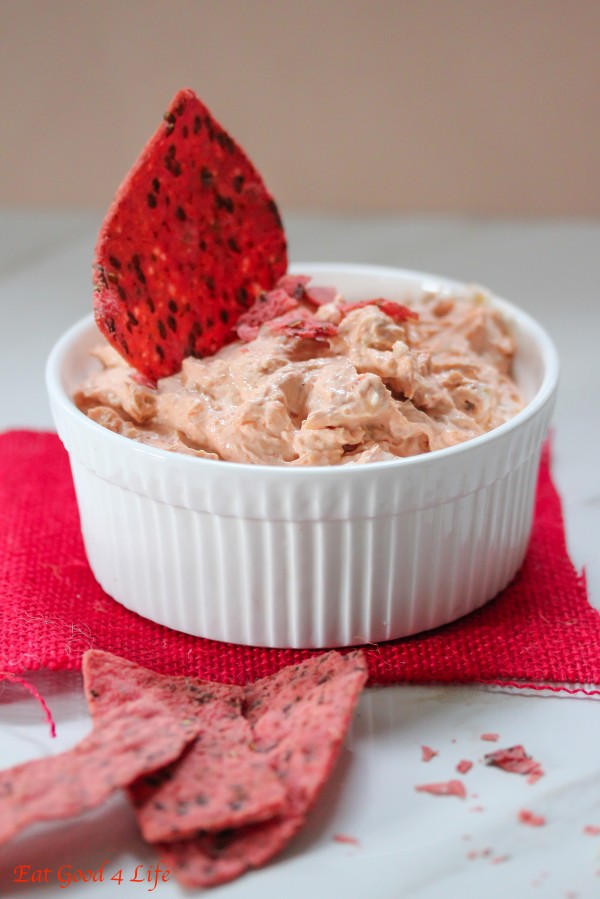 REAL® Seal was created for the dairy industry to assure that dairy products are made from milk from cows on U.S. dairy farms meeting strict manufacturing requirements. When you see the REAL® Seal on a dairy product, in a store or restaurant, you can trust it's the real thing, and not an imitation. Look for it when you want to be certain a product starts with milk from cows on U.S. dairy farms.
Below you can see how the REAL® Seal looks like. If you want more information on what specific products you can find using this seal for dairy products go on over to the buyer's guide to learn more about it.
Products are highly rated when carrying the REAL® Seal so try to find variety of dairy products carrying this stamp. They are readily available at many  grocery stores so you won't have any problem finding them.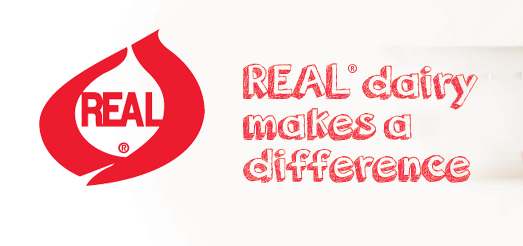 For this challenge, I chose to create a sun dried tomato dip using the REAL® Seal dairy products. To keep this recipe on the lower fat content make sure you use low-fat cream cheese and low-fat Greek yogurt. You can find fat-free Greek yogurt but I don't find that too appealing so I prefer the reduce fat kind instead. It is creamier.
This recipe is typically used using sour cream but the Greek yogurt adds more protein and pretty much the same flavor. I also used sun dried tomatoes packed with extra virgin olive oil. Make sure you find them packed in either olive oil or extra virgin olive oil no other kind of oil as they are refined and not good for you.
As far a serving this sun dried tomato dip you can do it with a variety of sides such as carrots sticks, whole grain crackers, pitta bread or tortillas like I did. For your information, these tortilla chips were colored with beat powder, not artificial red food coloring.
I think this sun dried tomato dip will be perfect to serve for the Super Bowl 2014, since it is just around the corner. It is will super easy and tasty so I hope you get to serve it for your party, I know I will.
I hope I can come up with more recipes before Super Bowl 2014 so until then,
Enjoy!
Here you can see all of the ingredients in the food processor. Just before and after pulsing for about 30 seconds. That is all it takes to get this yummy dip. I hope you like it.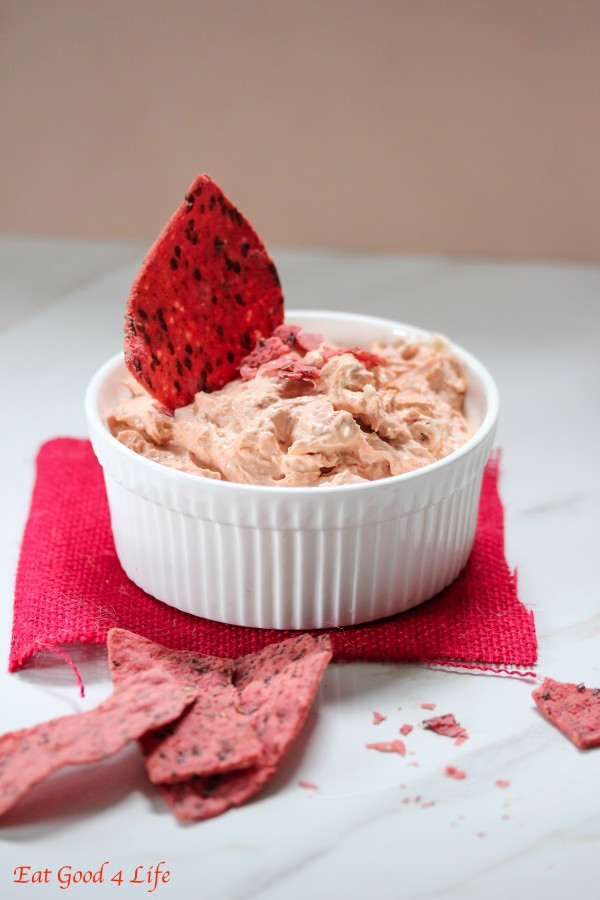 Disclaimer: This post is sponsored by REAL® Seal. This post contains affiliate links. All opinions are my own and I speak from personal experience. The end :-)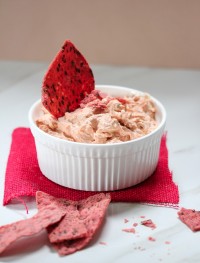 Real Seal Challenge - Sun dried tomato dip
Ingredients:
1/2 cup sun dried tomatoes
8 oz reduced fat cream cheese
1 cup Greek yogurt
1 tbs Tabasco
1 garlic clove
1 lemon, juice
1/2 tsp salt
Directions:
Place all the ingredients in your food processor and pulse until all the ingredients are mixed through, about 1 minute.
Serve with pitta bread, nachos, crackers, carrot sticks. Store left overs covered in the refrigerator.