St Simons Island HGTV dream home 2017
Last week I had the pleasure to be able to visit St Simons Island and be able to spend a couple of days at the HGTV® Dream Home 2017. What an amazing experience that was.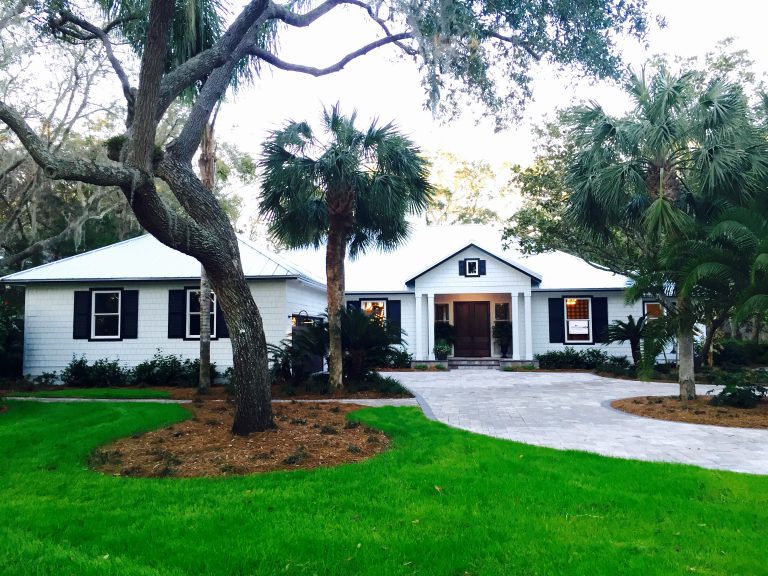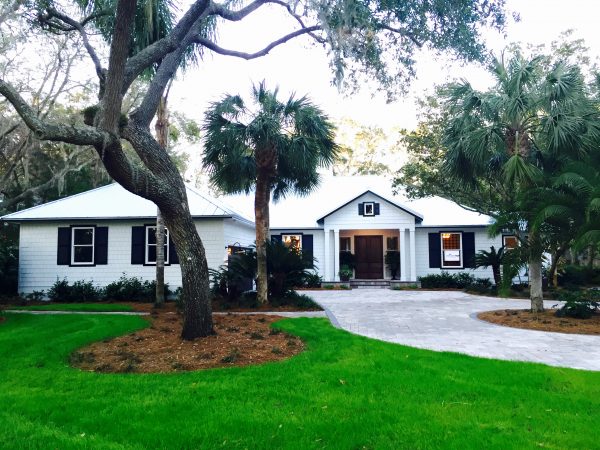 St Simons Island HGTV dream home 2017 trip was simply one of a kind. I didn't have any expectations but by the time it was all set and done I just couldn't believe how amazing everything turned out.
First off all, everyone was REALLY nice!! From the HGTV staff, to the bloggers, catering, trolly driver and the list goes on. Even when I came back home I felt like I was still on vacation.
The food was out of control and the hotel where we stayed was plain sensational. I will have a post on the places we visited and some of the things we ate very soon so make sure to stay tuned for that.
Anyways, let me start showing you around the amazing HGTV Dream Home 2017.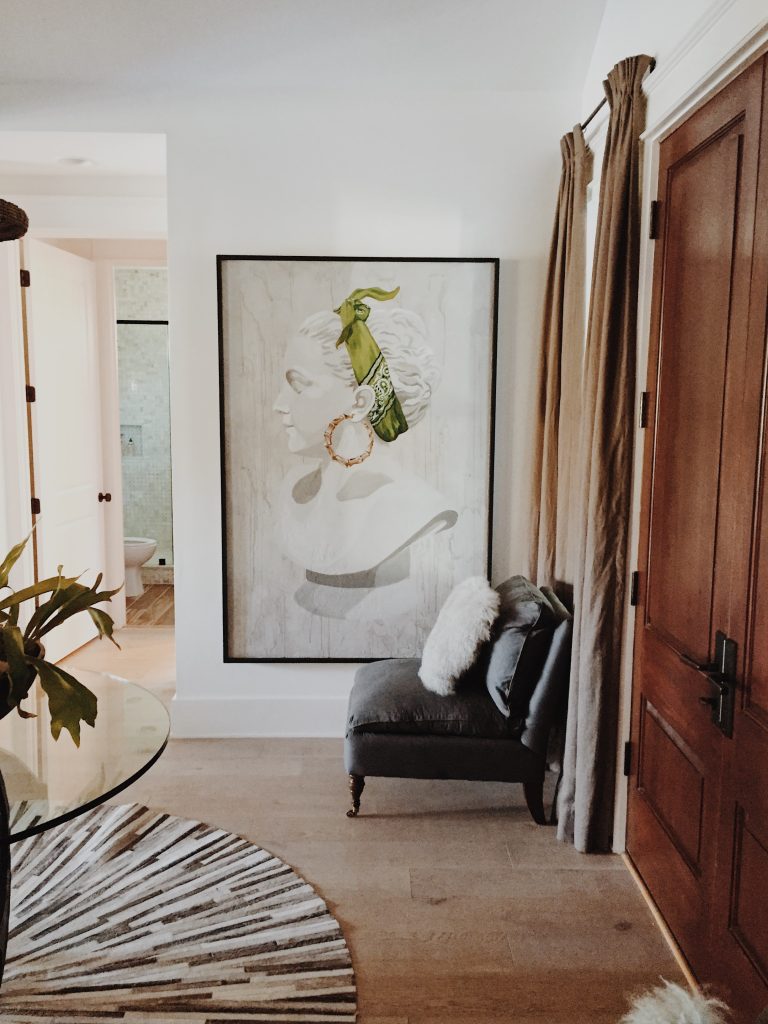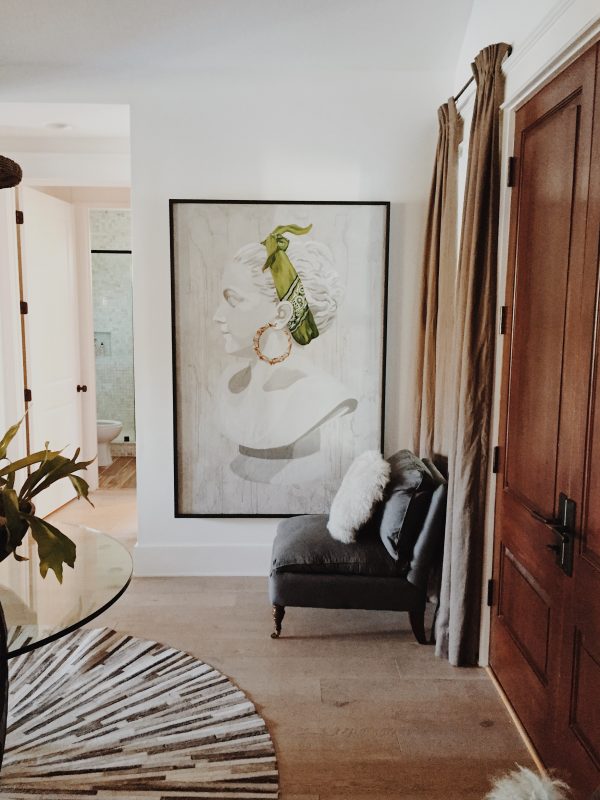 This picture depicts the entrance of the home. The minute I entered the home I didn't know where to turn. It was a designers dream. I strongly believe my second calling, most definitely, is interior design. I love designing any and every space I can get my hands on so when I entered this amazing space my eye immediately caught the art work. I loved every piece through out the entire home. So bold and unique. It was just perfect for this home!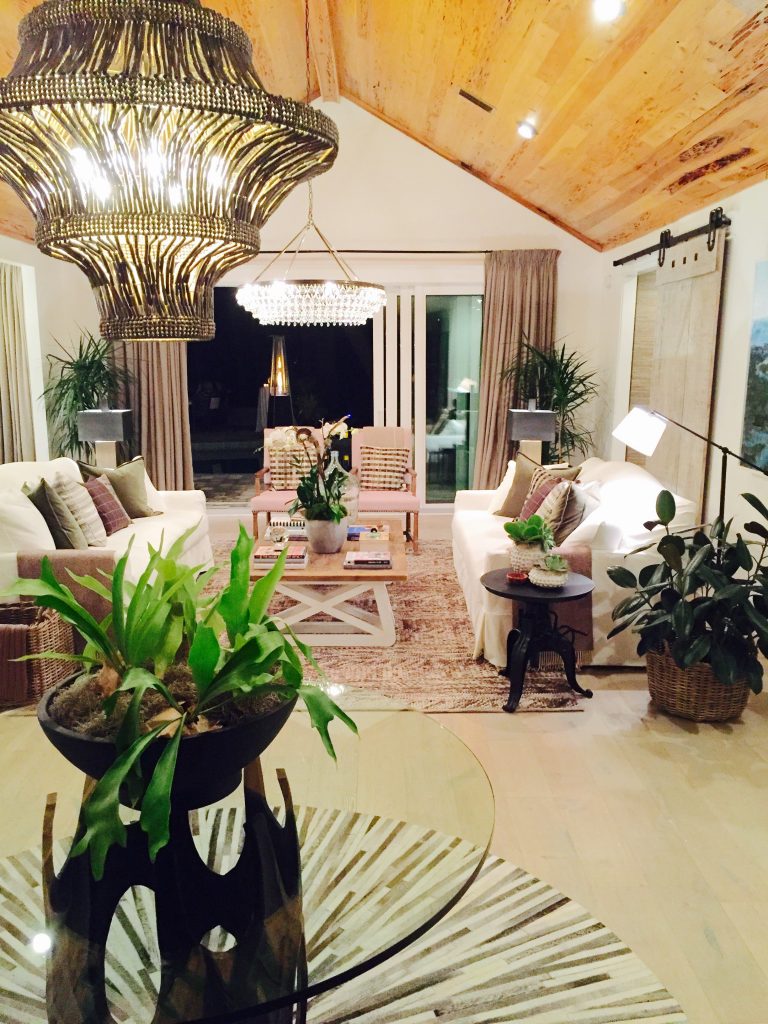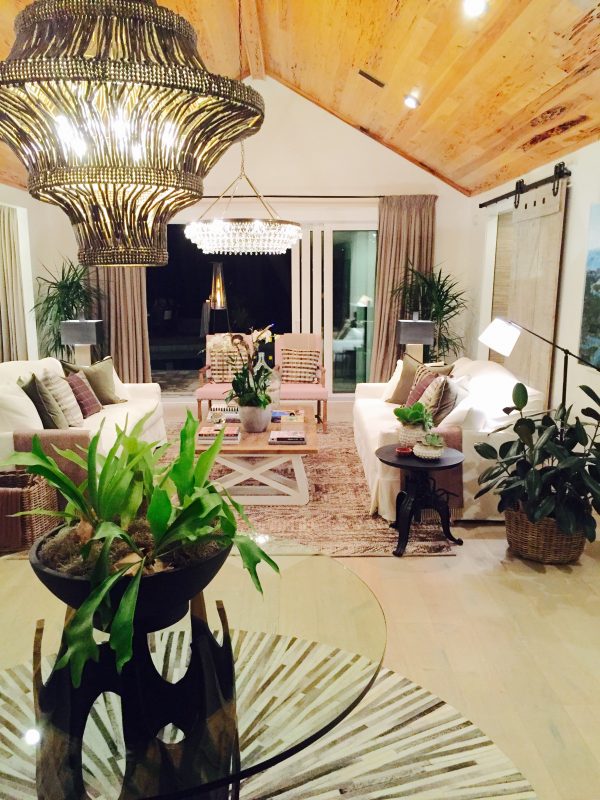 Here you can see the living room, right after the entrance to the home. Do you notice the chandeliers? How amazing do they look? I am telling you, I could have taken every single piece of furniture with me. Brian Patrick Flynn, the designer of the home, did a great job designing every single space. I know his favorite space was the dining room but I actually don't know which one was mine. It was hard to pick given how unique and awesome every room was.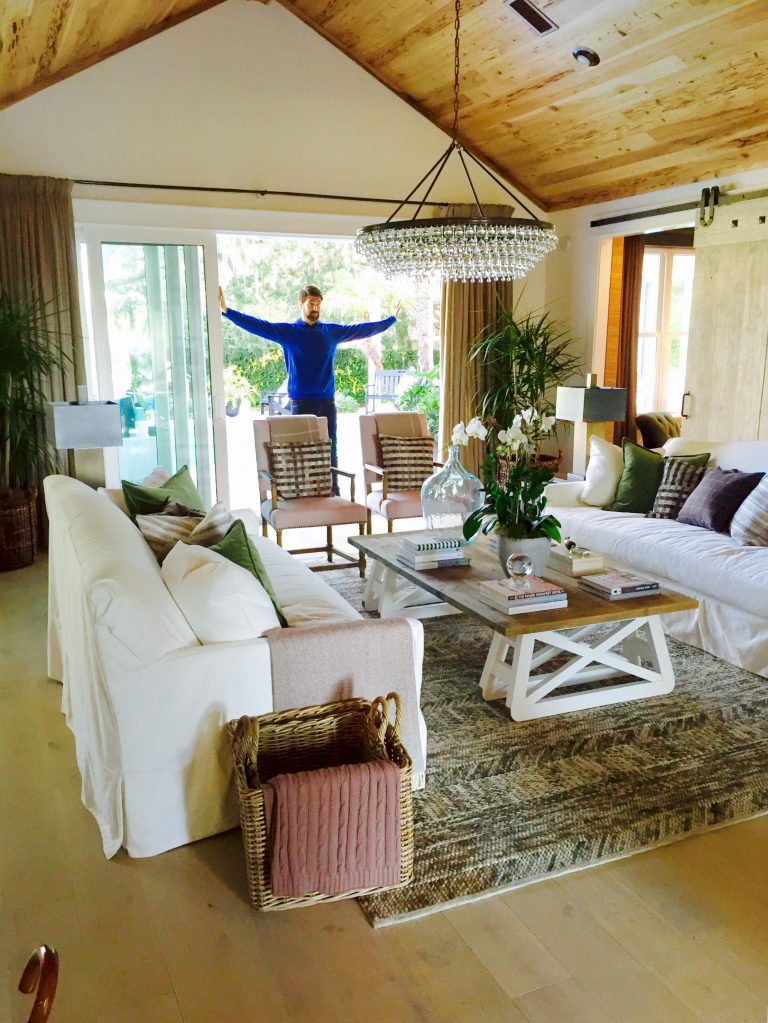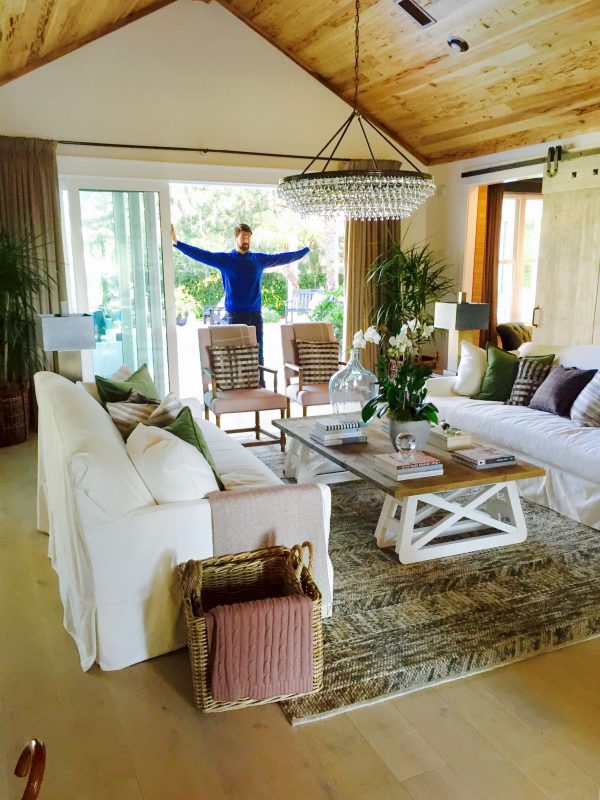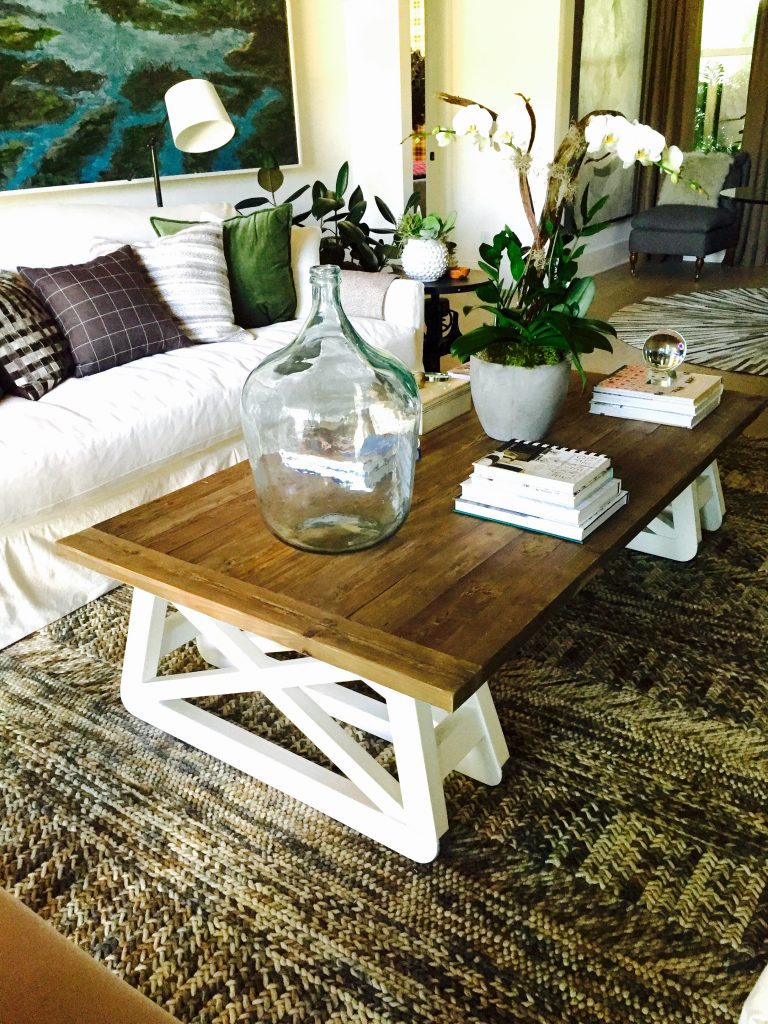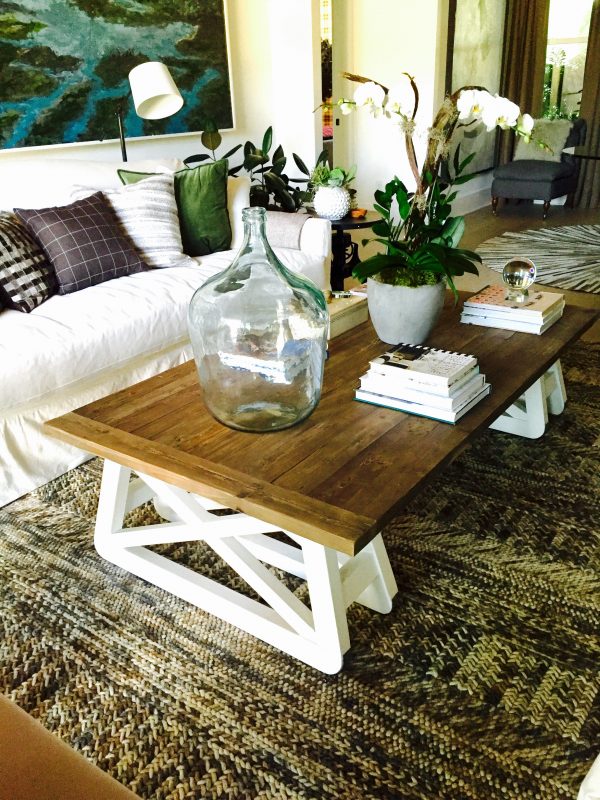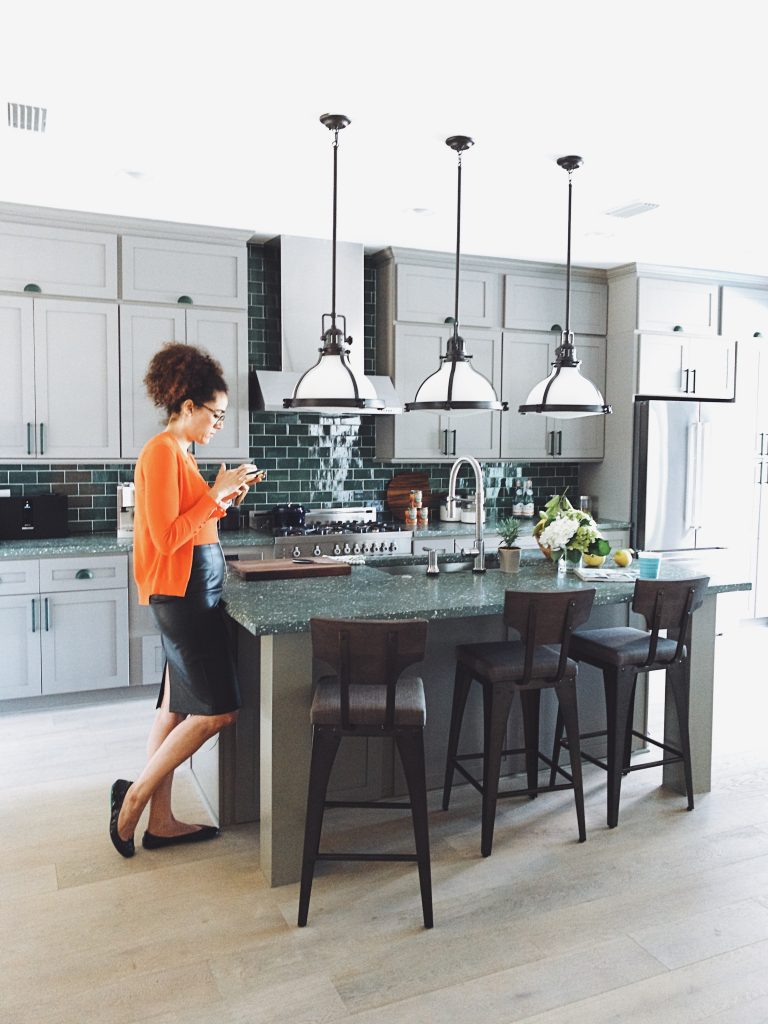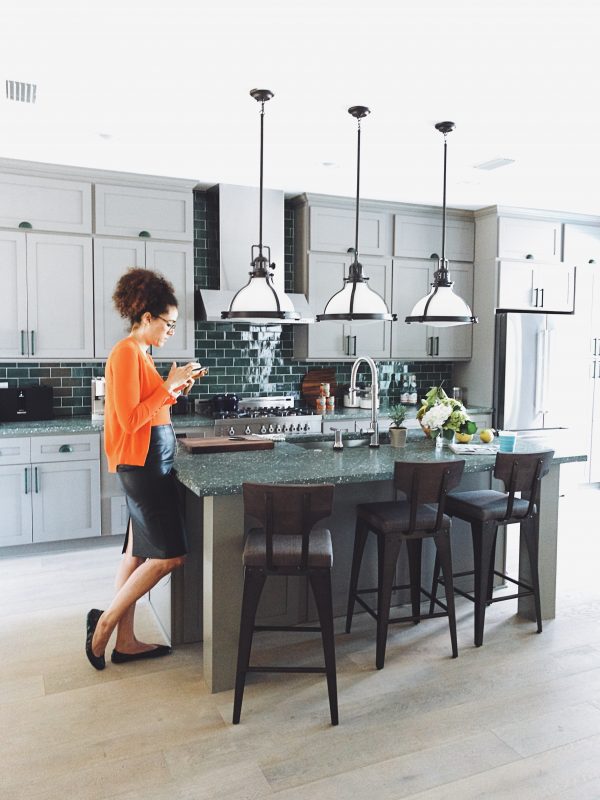 Here you can see the kitchen. This picture was actually taken by my friend Sandy from Reluctant Entertainer. Isn't this kitchen amazing? This would most definitely be my dream kitchen. Maybe one day!
I love how the kitchen and living space flowed together especially because they continued with the backyard. The space pretty much tripled in size given the flow. They thought of every single detail and they didn't miss a thing.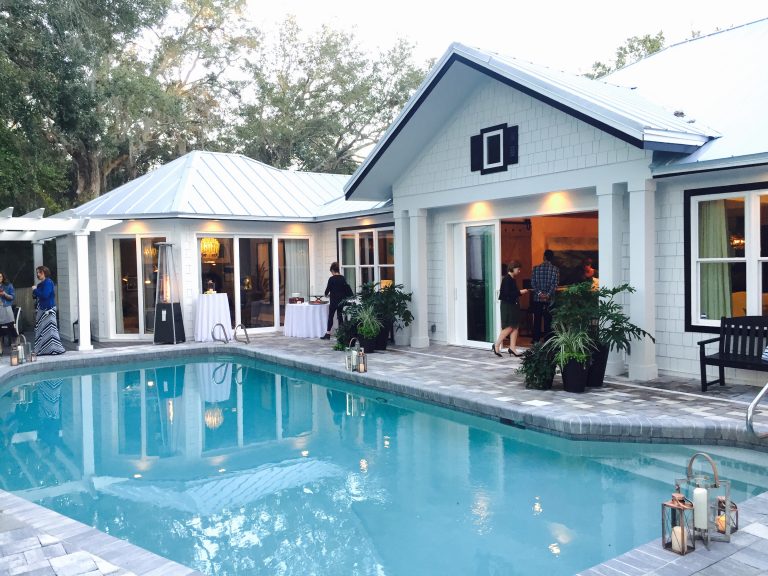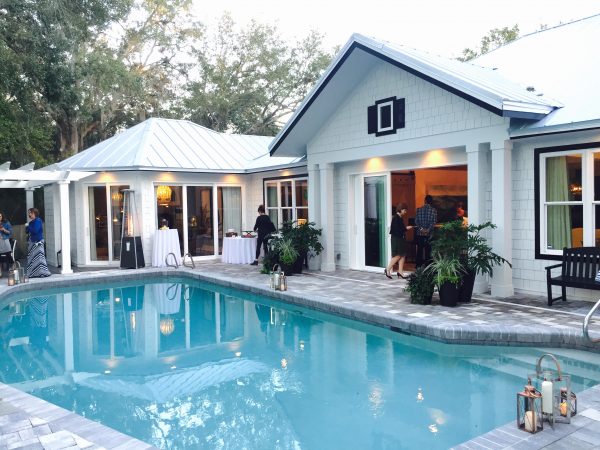 I think if I had to pick an area of the HGTV® Dream Home 2017, because I loved the backyard and view so much I think I would have to pick this space. It was truly an entertainers dream backyard. The views and the set up was out of this world. Outdoor living at is finest. The perfect space to relax, unwind and enjoy!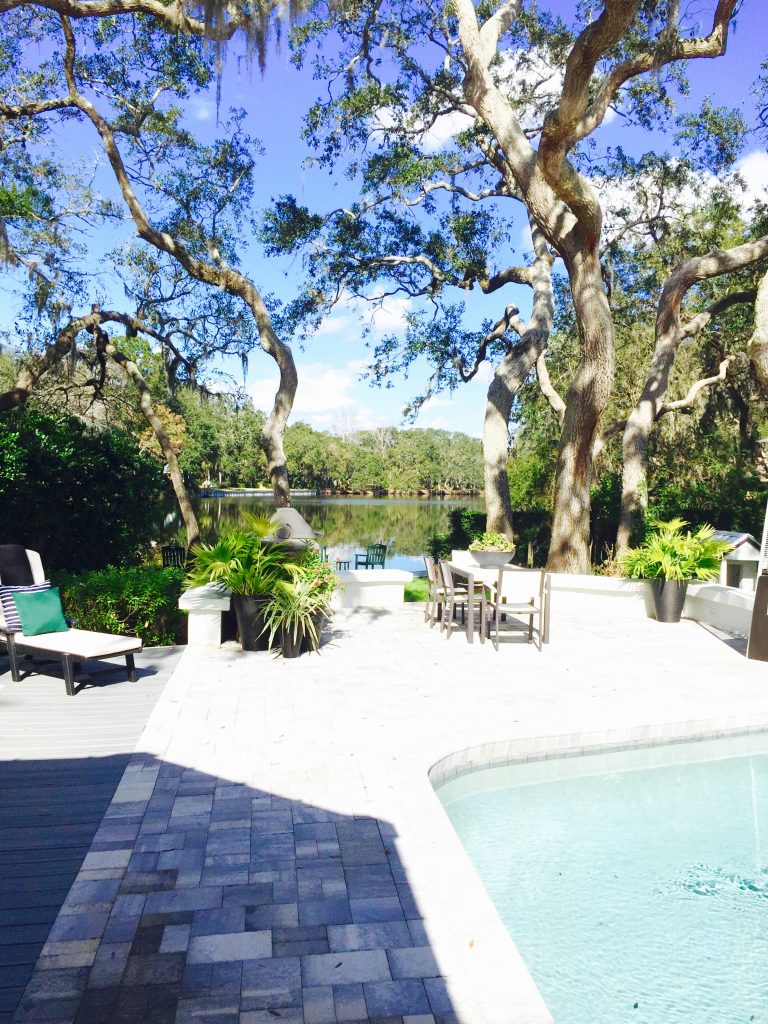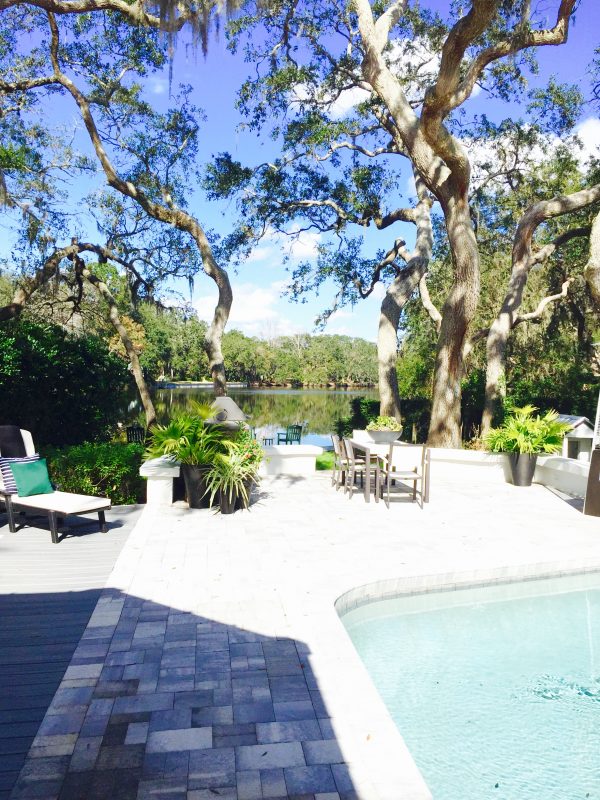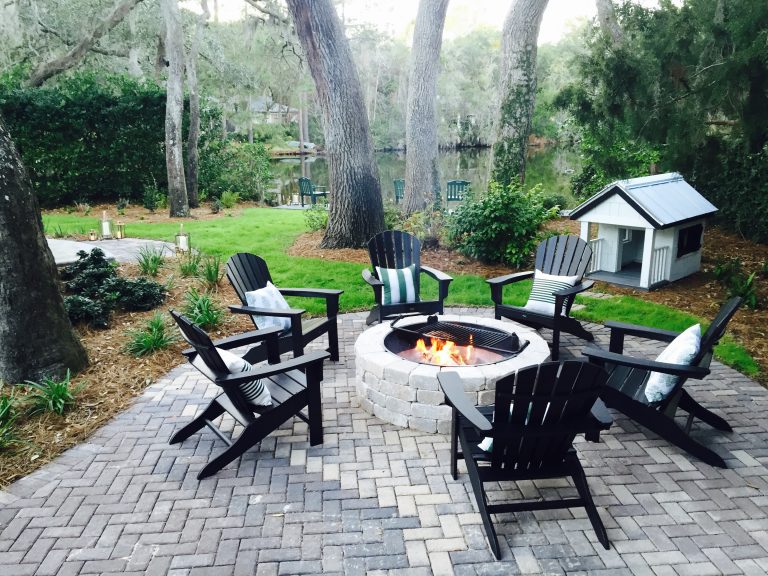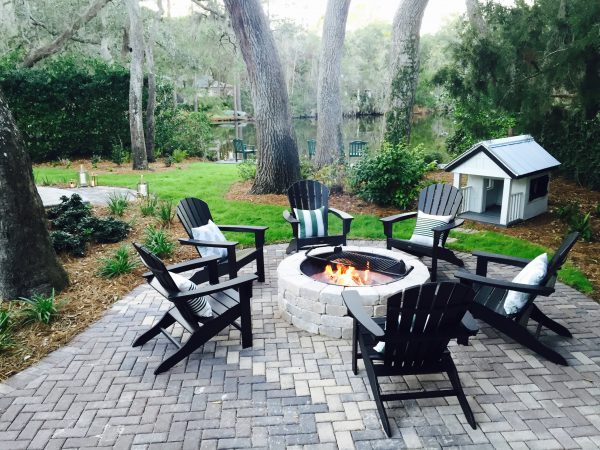 I think one of my favorite backyard places was the fire pit. How much fun would it be to sit with the family and make S'mores or even have a few cocktails in this spot? Do you also see the dog house on the back? Like I said before, they truly didn't miss a single detail.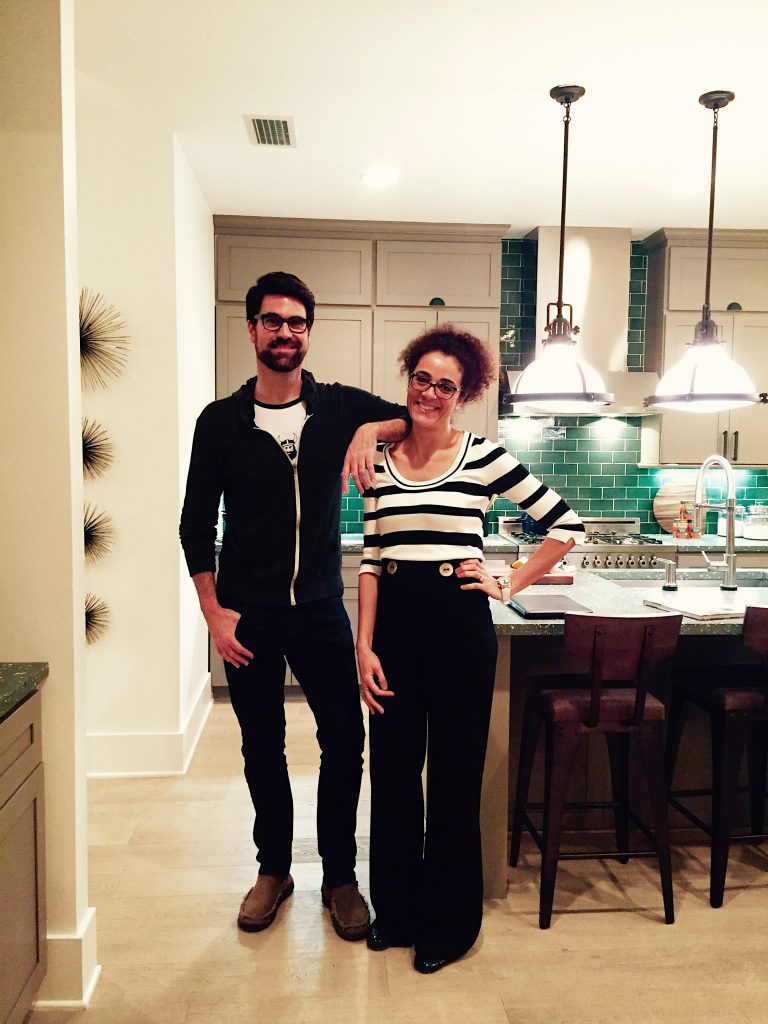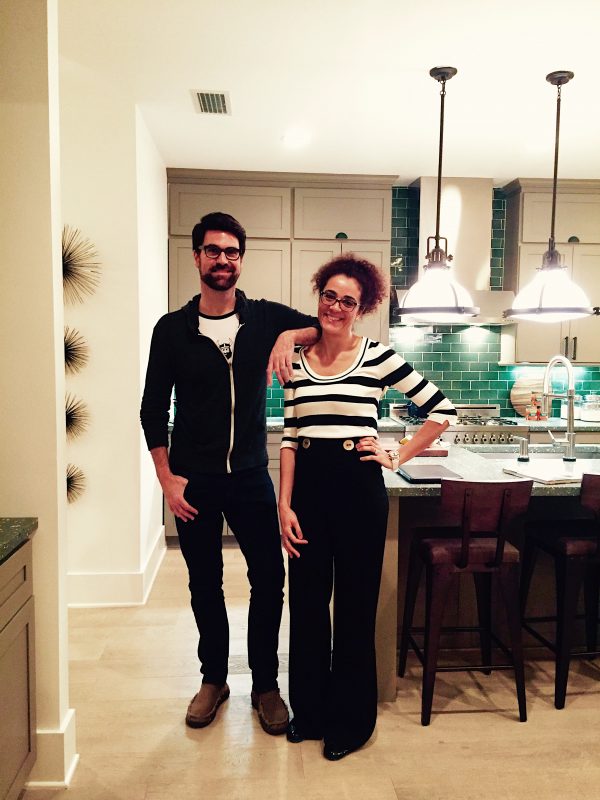 Here is me and the designer, Brian Patrick Flynn, truly a nice person, and super fun. I love his design philosophy and style of design. It was truly and honor to have met him and the crew. There is a lot of people behind this project as you can imagine.
Anyways, in a few days I will show you the remaining rooms of the interior of the house. From the bedrooms, dinning room, bathroom and much more. On the meantime, below are the rules of the giveaway so don't forget to enter for your chance to win. Good luck!
No purchase necessary. Open to legal residents of the U.S., age 21 or older. Void where prohibited. Sweepstakes ends at 5 p.m. ET on 2/17/17. Odds of winning depend on number of entries received. For full official rules, visit HGTV.comHGTVDreamHome or send a self-addressed stamped envelope to: "HGTV Dream Home Giveaway"- RR, P.O. Box 52915, Knoxville, TN 37950. Main Sponsor: Scripps Networks, LLC d/b/a Home and Garden Television.