Spirulina vegan ice cream
Have you had vegan ice cream before? If you haven't you are truly missing out. I just made this spirulina vegan ice cream and oh boy. Only 3 easy ingredients, no ice cream maker need it and done in just 5 minutes.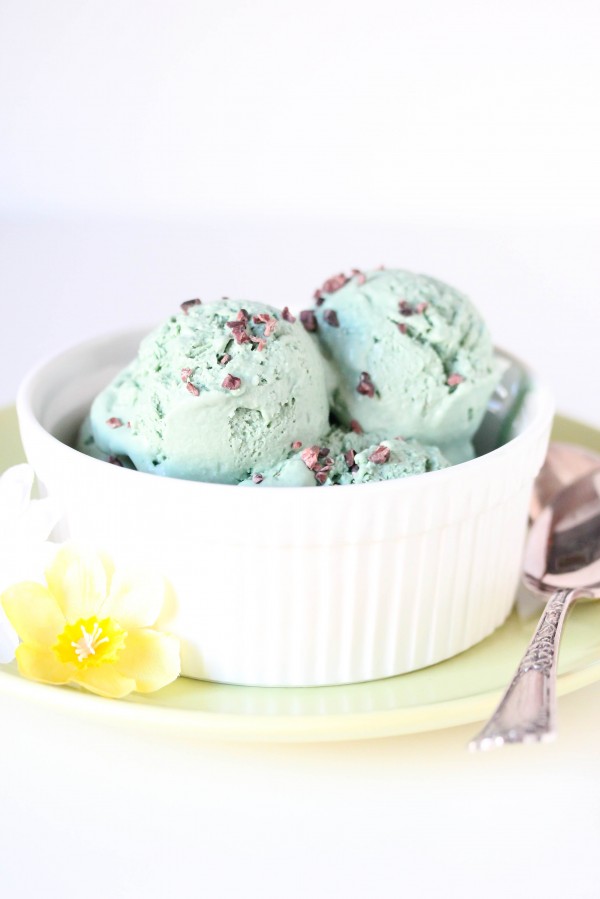 I am so in love with this easy, vegan and healthier spirulina vegan ice cream that I wished I had quadrupled the batch. Next time I will for sure.
Have you tried spirulina before? This ingredients is a power house antioxidant. I normally use it for my smoothies but now I will be using it for when needing to use green food coloring too. A little goes a long way so this ingredient will last you quite a bit.
This spirulina vegan ice cream version doesn't need an ice cream maker. You could use one but if you don't have one just freeze and thaw the ice cream for 10 minutes before serving.
My kids really enjoyed this ice cream version. They couldn't even tell I added spirulina. I know I will be making this ice cream recipe for time to come. I will come up with different variations soon, so stay tuned!
To get spirulina and this spirulina vegan ice cream recipe go on over to my friends at Nuts.com Make sure you check all their products. They have top of the line ingredients so I am sure you will not be disappointed.
Enjoy!