Spicy Tabasco hummus
Spicy hummus or any type of humus is one of my favorite appetizers or snack to have.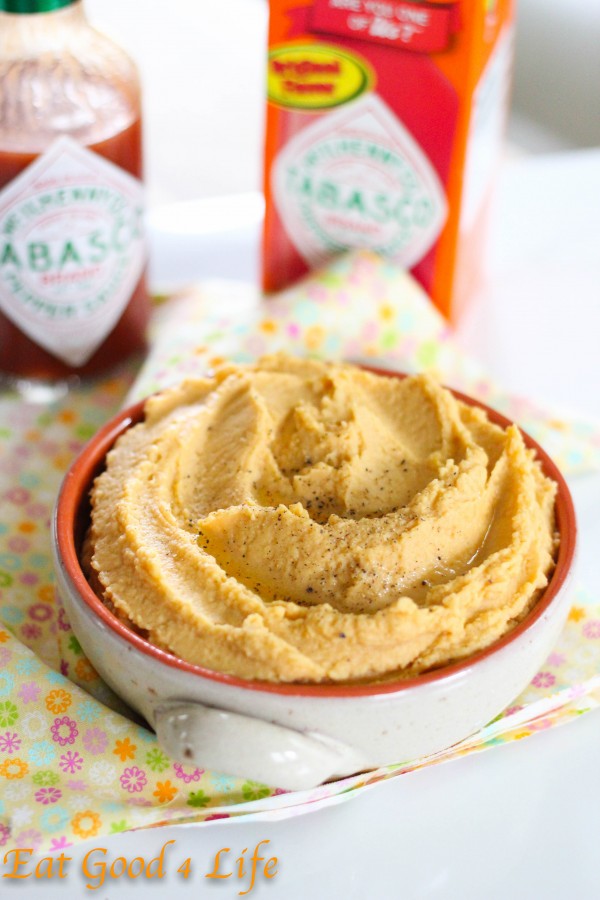 Today I introduce this simple spicy hummus. It is super spicy so if you like spicy food you will like this hummus recipe. If you prefer the hummus to be on the milder side just decrease the amount to half and that will be sufficient.
This recipe is recipe number four of the Tabasco 10 ingredient challenge. It has certainly been a challenge but a good challenge nonetheless. Here is a list of the other bloggers involved in this challenge.
Bloggers
All Day I Dream About Food
Handle the Heat
FoodieCrush
Healthy Delicious
How To: Simplify
Macheesmo
Modern Day Moms
Shockingly Delicious
Table For Two
What's Gaby Cooking
This recipe is super easy to put together. You will be done in less than 10 minutes, I promise. It also has hardly any ingredients, 4 to be exact, so it is fuss free and extremely uncomplicated.
At my house, we consume large amounts of hummus. There is nothing better than making your own, especially for several reasons:
It is way more economical than buying it at grocery stores.
It is way healthier, since you are just using real ingredients without having to add any preservatives or other weird ingredients.
You can make endless variations.
Making hummus is a win win situation. You just need a good food processor and you are in your way of making great hummus.
I hope you like this variation. Simple for the purpose of the Tabasco challenge, but rather exquisite!
Enjoy!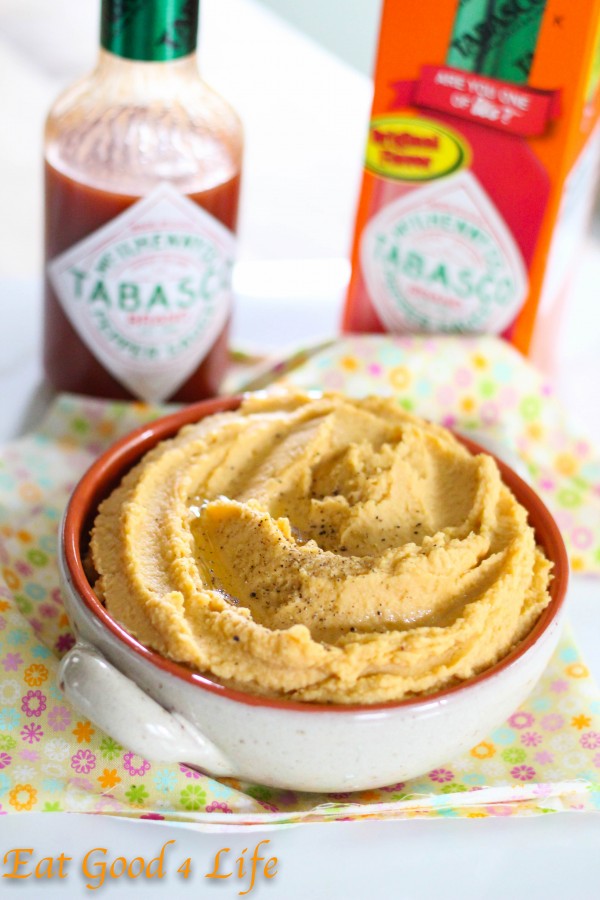 If you like the hummus to not be very spicy I suggest cutting the Tabasco in half. This version was super super spice :-)
Disclaimer: This post is sponsored by Tabasco and it contains affiliate links. All opinions are 100% my own. Tabasco compensated me for the time spent developing and photographing this recipe. My sponsors help make this blog possible. The end :-)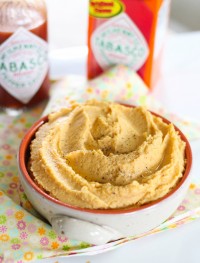 Spicy Tabasco Hummus
Yield: 2 1/2 cups - 6 servings
Total Time: 10 minutes max!
Ingredients:
Directions:
In a food processor add all of the ingredients. Add 1/4 cup of water and pulse until the chickpeas are to your desired consistency. I tend to add a couple more tablespoons of water if I see the mixture is too think.
Serve as desired. The hummus will keep for up to a week on an airtight container in the refrigerator.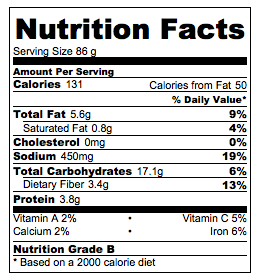 Nutrition facts calculated based on the recipe giving 6 servings.