Spicy shrimp salad
Hello everyone. At last I get to post something today. It has been a few weeks since my last recipe but today I am bringing you this amazing spicy shrimp salad that is just plain sensational.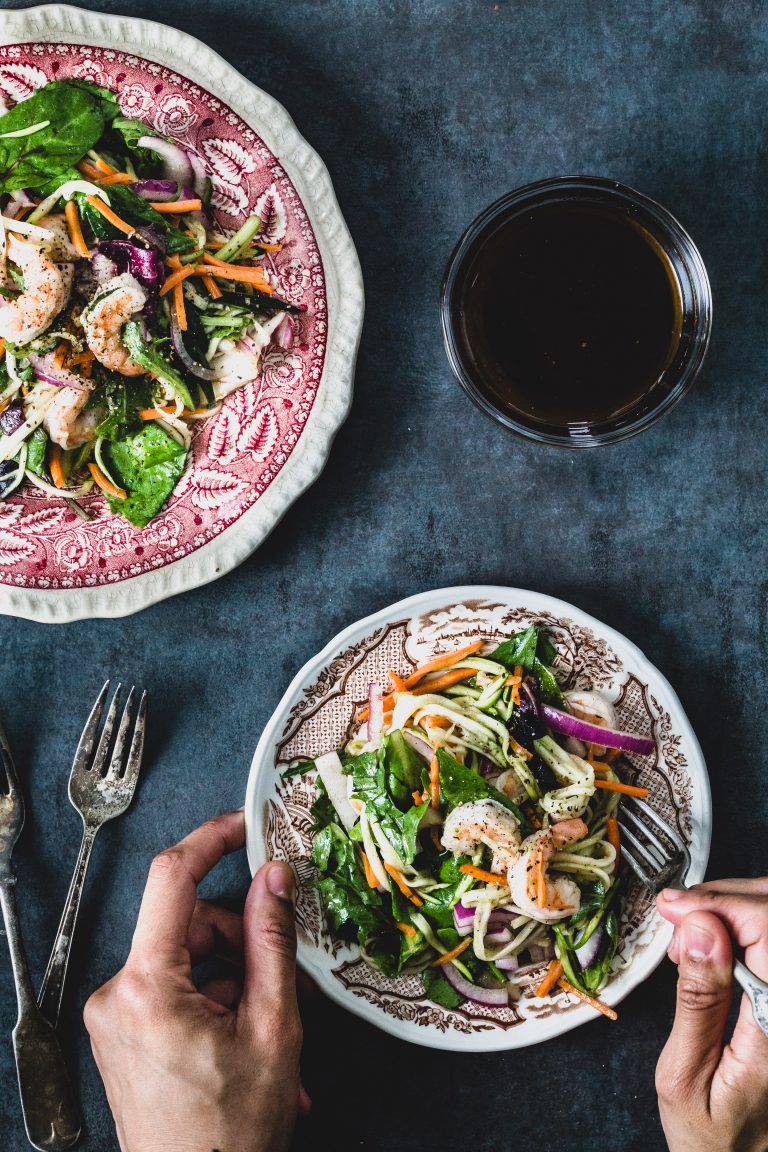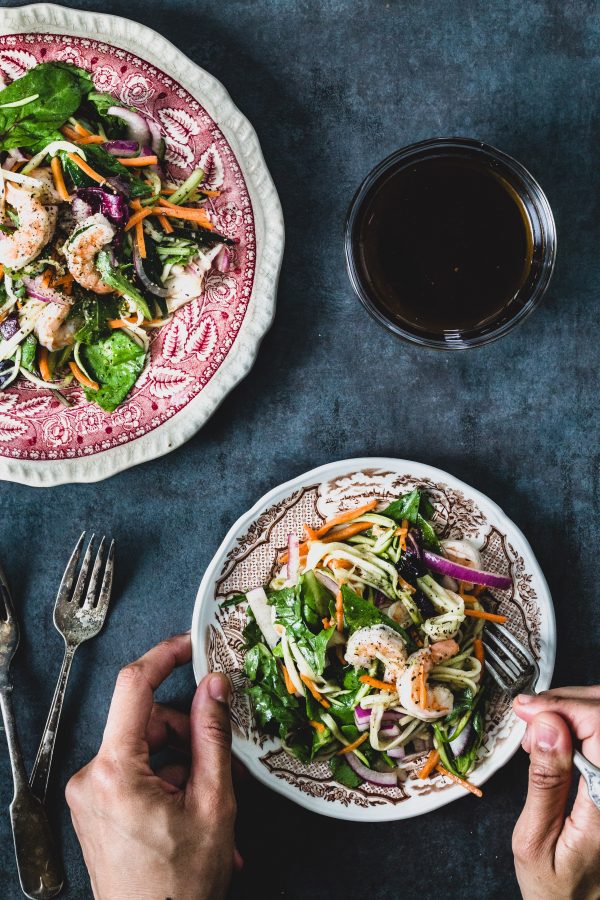 It has been a bit over two weeks since my last post and to be honest I really needed the brake. I have been really busy in school with finals so having time for both was just virtually impossible. Either way, I am sure you don't mind.
I made up the salad dressing using a especial ingredient, five spice. It actually gives the salad a very distinctive and amazing flavor. I really don't know how I thought of this but the end result was just awesome to the palate so I hope you get to try it.
I also did something different and grated the zucchini. It gives the salad a lot of crunchiness, which I like, it is not often that I get to use zucchini in salad but this totally work so I hope you get to try it as well.
I actually ended up making triple the amount of dressing. Normally, if I make any type of dressing I try to make a bit more so whenever I make a salad again, which is at least 2-3 per week, I don't have to make it twice.
For the salad dressing I also used Truvia Nectar. The dressing totally made the salad stand out. My husband said it was one of the best dressings he had ever had so I guess that is a good sign!
Well I hope you get to make this spicy shrimp salad soon. It is quite easy and very different from any type of salad you might have ever had.
Enjoy!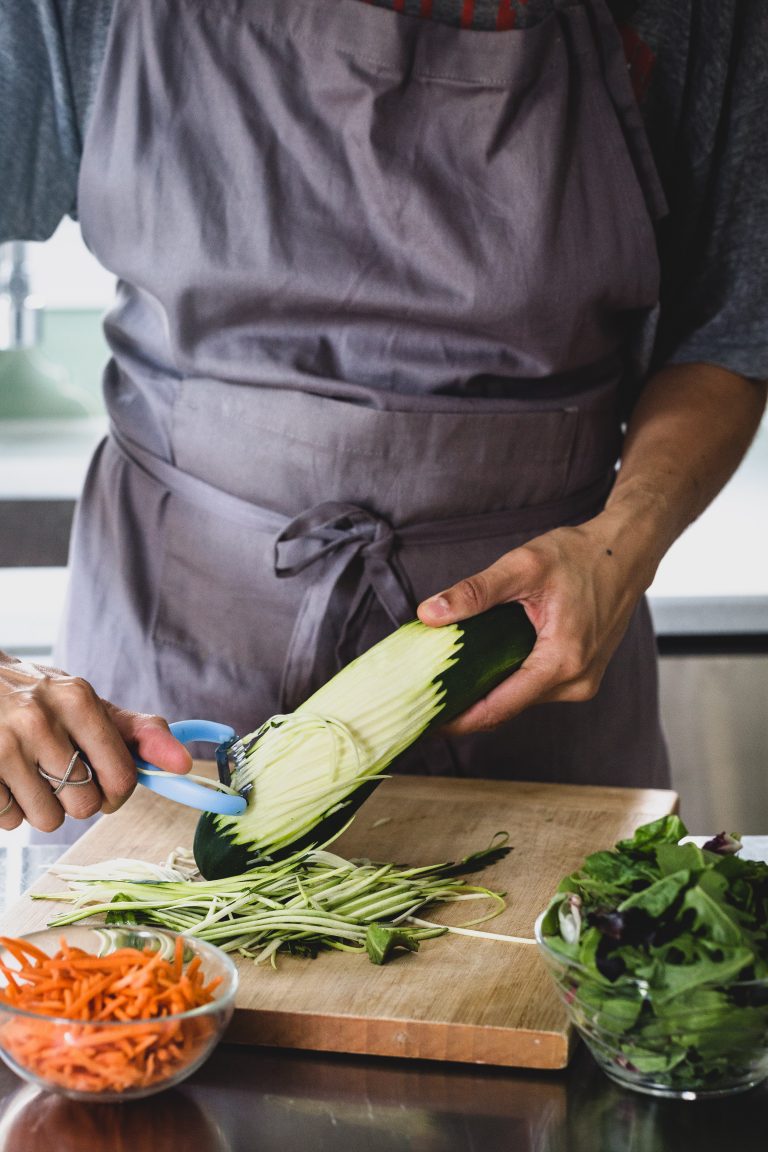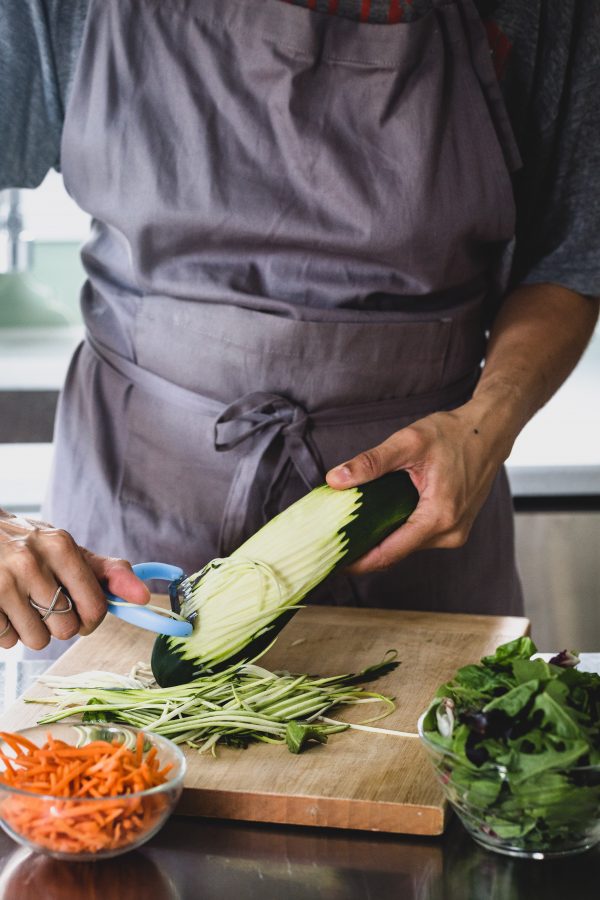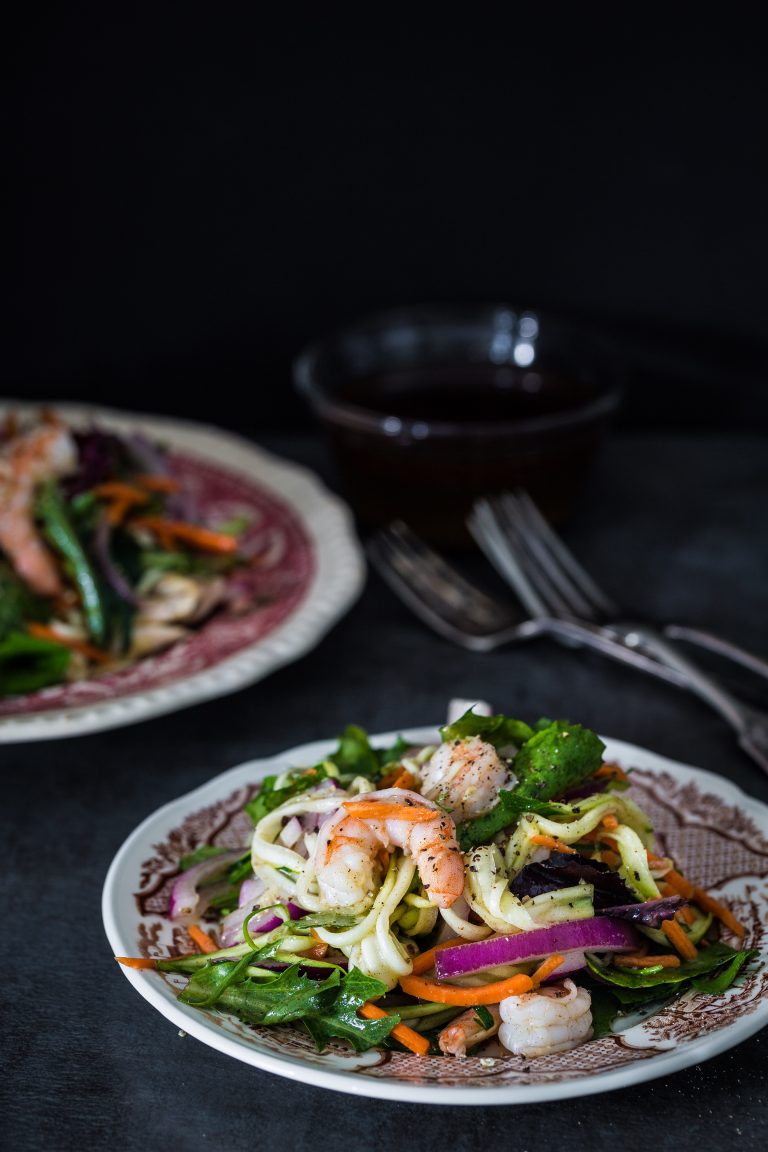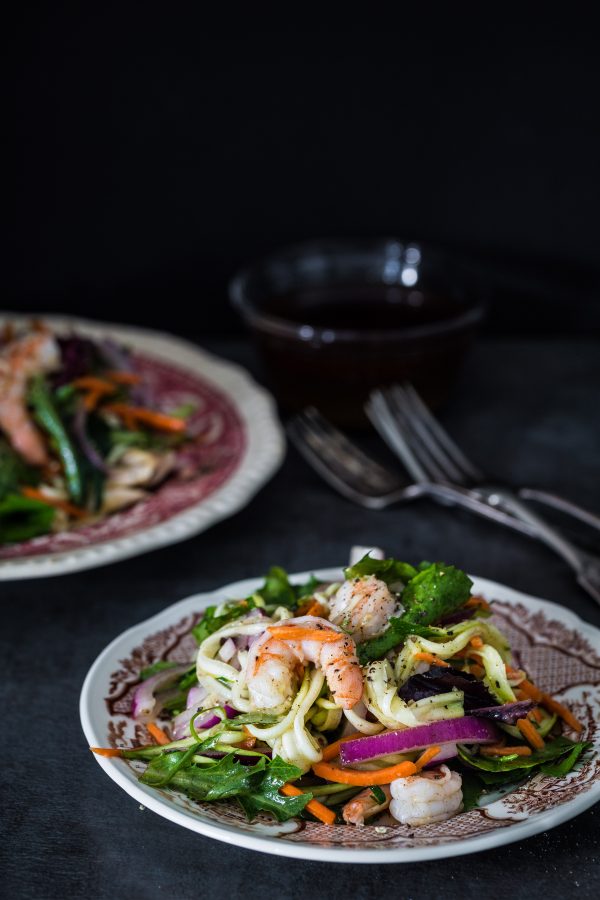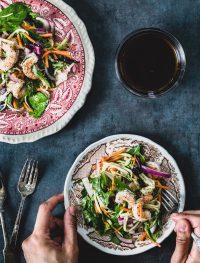 Spicy shrimp salad
Yield: 4 servings
Total Time: 15 minutes
Ingredients:
6 oz of mixed greens
1 zucchini, grated
2 oz grated carrots
1/2 red onion, sliced
8 oz shrimp
Dressing
Directions:
In a small mixing bowl mix the salad dressing ingredients and set aside.
In a separate bowl add the veggies and toss. Add the salad dressing and serve immediately.