Tabasco challenge-Spicy chicken burgers
I am not much of a burger person but these Spicy chicken burgers are awesome. I am totally in love with these burger recipe.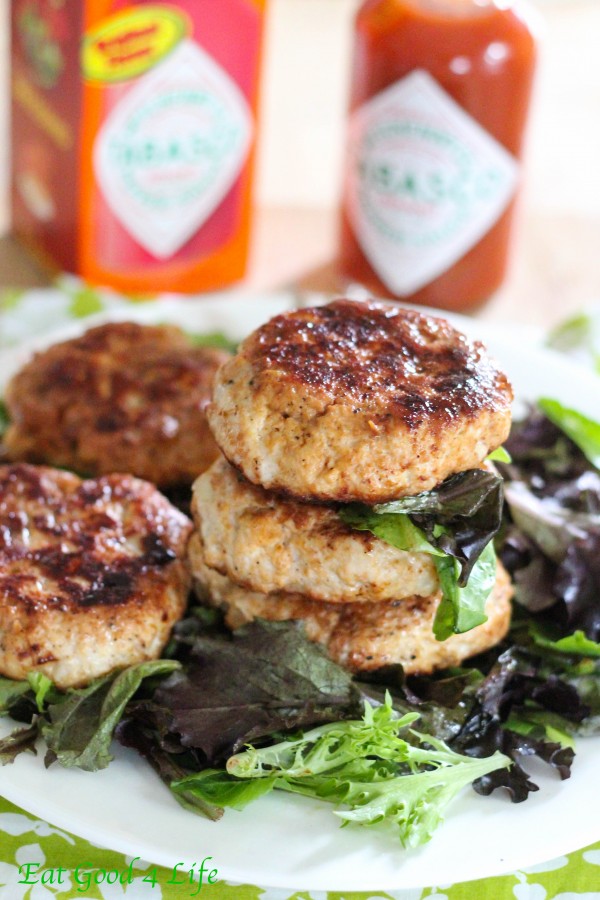 I have partnered with Tabasco for today's post as well as for the next four recipes coming ahead. I have become part of their 10 Tabasco ingredient challenge along with other food bloggers to bring yummy recipes using just 10 ingredients. Check out their recipes.
Bloggers
All Day I Dream About Food
Handle the Heat
FoodieCrush
Healthy Delicious
How To: Simplify
Macheesmo
Modern Day Moms
Shockingly Delicious
Table For Two
What's Gaby Cooking
To say this task has been a challenge is an understatement. It was fun, but a challenge for sure. If asked again, would I do this challenge all over again? You bet. I like to develop recipes, that is what I mainly do with my food blog, and when there is a restriction or limitation of some sort associated with developing a recipe, it makes it even more exciting. So yes I would do this challenge all over again.
I was really pleased, happy and excited that I was asked to participate in this 10 Tabasco ingredient challenge. I actually think my husband was most excited because he uses Tabasco like it is water. I am serious, he loves anything spicy…the spicier the better!
When I told him I had to come up with 5 recipes using Tabasco, he was just over the moon.
Anyhow, these Spicy chicken burgers where out of this world. I decided to post this recipe first because I was really pleasantly surprised at how moist, tasty and easy they were to make. I actually wished I had doubled the batch and froze some because they were really good. If you get to make them I suggest that you double the batch, you won't regret it.
I kept the amount of Tabasco on the medium side making the Spicy chicken burgers slightly spicy, however you can go ahead and use more for the extra heat. My husband of course pour even more Tabasco on his burger but the kids just enjoyed them as is.
I leave you with this amazing tasty and easy Spicy chicken burgers. I hope you get to make them, if you do, let me know how you like them.
Enjoy!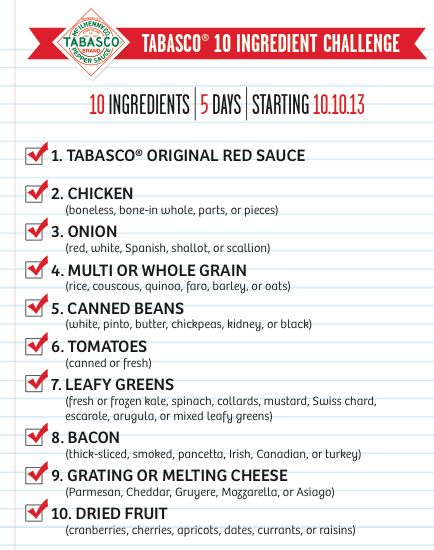 These are the ingredients that were part of the Tabasco 10 ingredient food challenge. Hard right?
Add the chicken, Parmesan, and Tabasco to your food processor. Pulse for 1 minute or until the chicken is minced, like in the picture. Once the chicken is minced, add the onion and pulse for another 10 seconds or until the onion becomes chopped.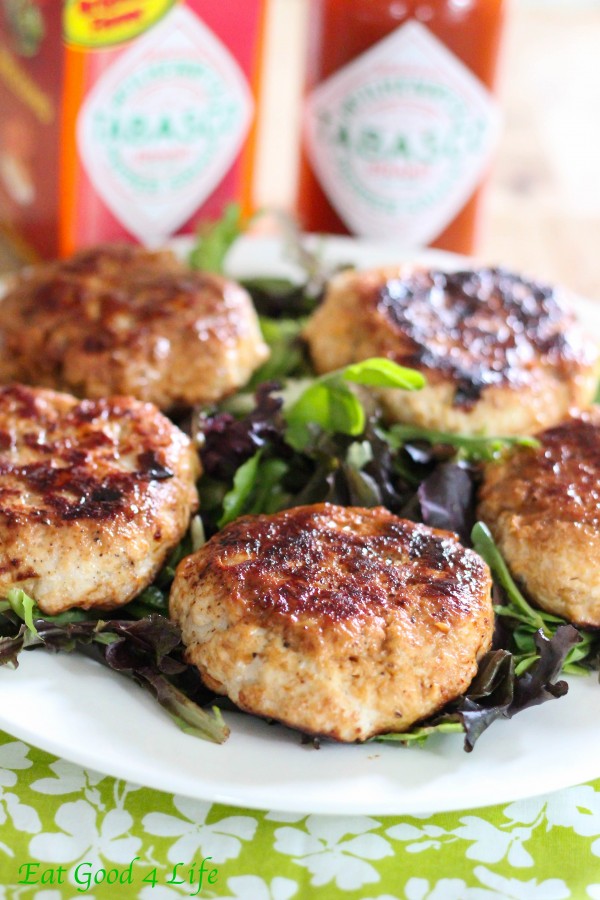 These burgers were sensational. They were moist, juicy, tasty and most of all, super easy to put together. Your family and friends will love them, so I hope you give them a go!
Disclaimer: This post is sponsored by Tabasco and it contains affiliate links. Tabasco compensated me for the time spent developing and photographing this recipe. All opinions are 100% my own. My sponsors help make this blog possible. The end :-)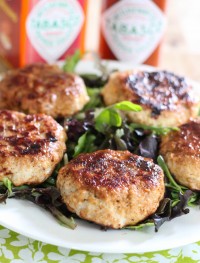 Spicy chicken burgers
Yield: 5 burgers
Total Time: 25 minutes
Ingredients:
1.5 lbs organic chicken, cut into chunks
1/4 cup Parmesan cheese
1 onion, cut into quarters
2 Tbsp Tabasco® original sauce, more if you like
1/2 tsp salt
2 Tbsp olive oil
Directions:
In the food processor add all of the ingredients except the olive oil and onion. Pulse until the chicken is minced, about 1 minute.
When the chicken is minced, add the onion and pulse for another 5-10 seconds or until the onion is chopped.
With your hands, form 5 burger patties and place them on a plate. Over medium to high heat, in a nonstick skillet, heat the olive oil. When the oil is hot, add the burgers to the pan and cook them on each side for about 4-5 minutes.
Transfer the burgers to a plate and serve as desired.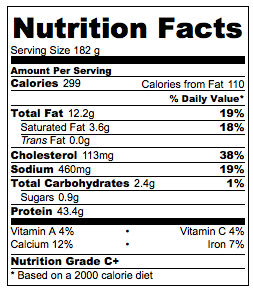 Nutrition facts calculated based on the recipe giving 5 burgers. 1 serving = 1 burger