Spaghetti Bolognese
I love pasta not only because most of the recipes I make with it are very easy but because the variations I can try are endless. This spaghetti Bolognese was done in just about 20 minutes, the perfect quick dinner for any week night meal.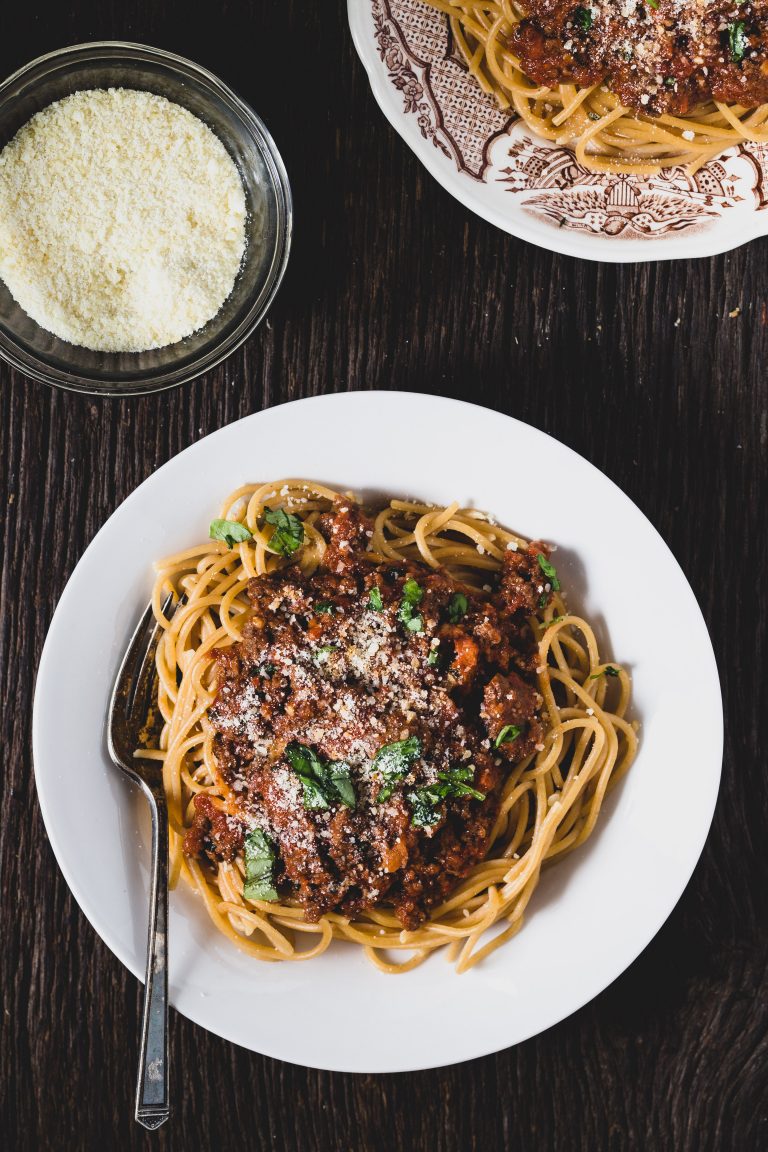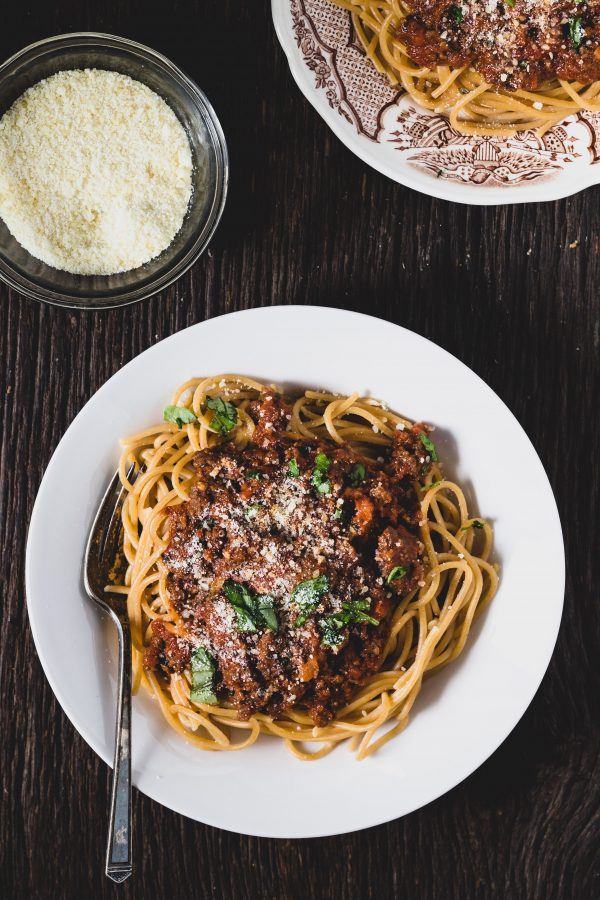 I am not a big meat consumer but once in a while, since my family craves it, I try to incorporate it with pasta. I feel this is one of the best ways to do this. When ever I make sauces when making pasta I always make sure I use top quality ingredients.
This time around I used Mutti Parma Tomato sauce, "Passata" and finely chopped tomatoes, "Polpa". Their products are top notch and their taste is superb. Their ingredient lists doesn't include any type of artificial flavors or fillers. Just natural ingredients, which is right up my alley. In addition:
Mutti is Italy's #1 canned tomato and all Mutti tomatoes are grown in Italy from the best producers/farmers.
Tomatoes are canned fresh to capture the most authentic color, flavor and aroma.
This spaghetti Bolognese recipe can also be done with turkey or chicken if you like. If you don't like beef or prefer poultry instead you can make it that it that way. I have made it with poultry in the past and it works really well.
Another thing I have done before while making the same recipe is make a larger quantity for the sauce. Then what I do is freeze some batches so that I can have the same meal later on. This way the only thing I have to do is boil the pasta and have a meal done in about 10 minutes. Super convenient!
Well I hope you like this spaghetti Bolognese. Super easy to make, delicious and comforting.
Enjoy!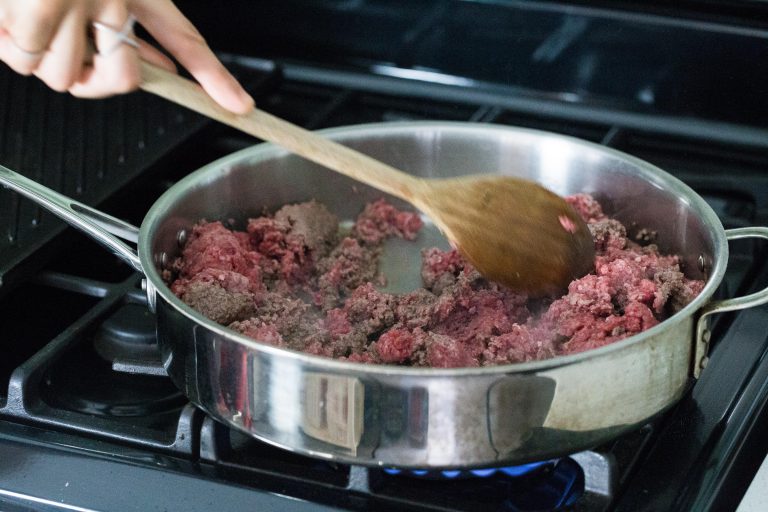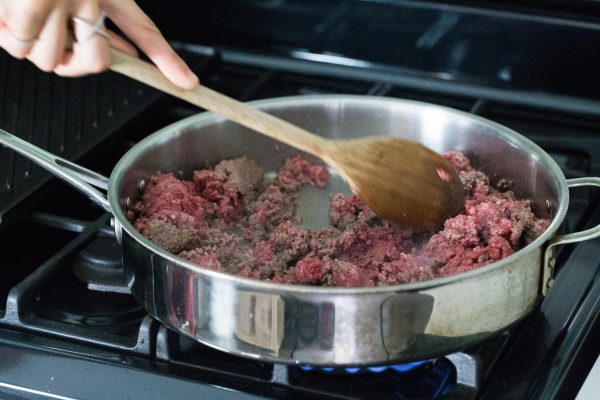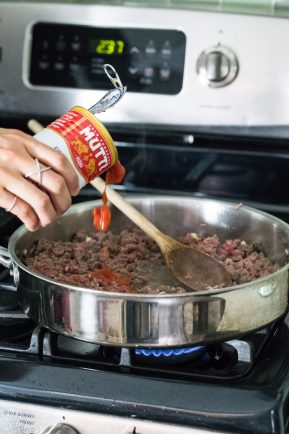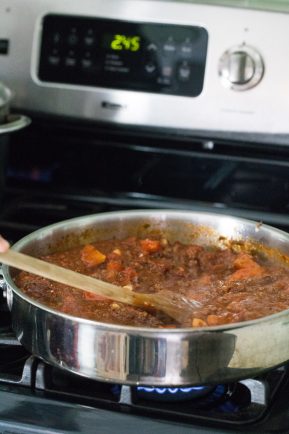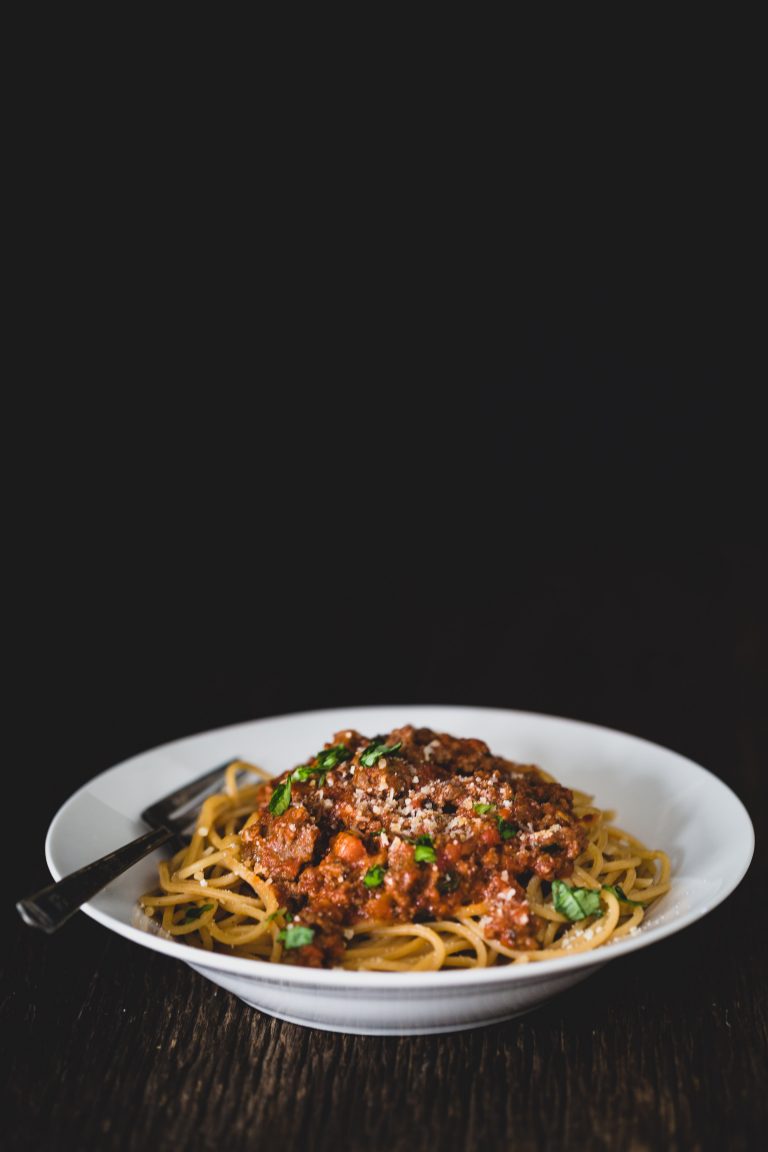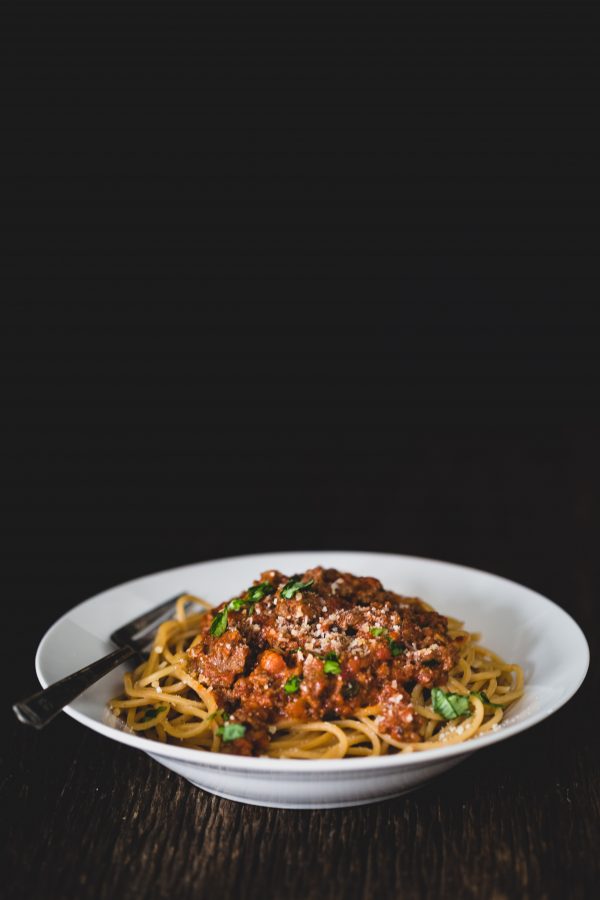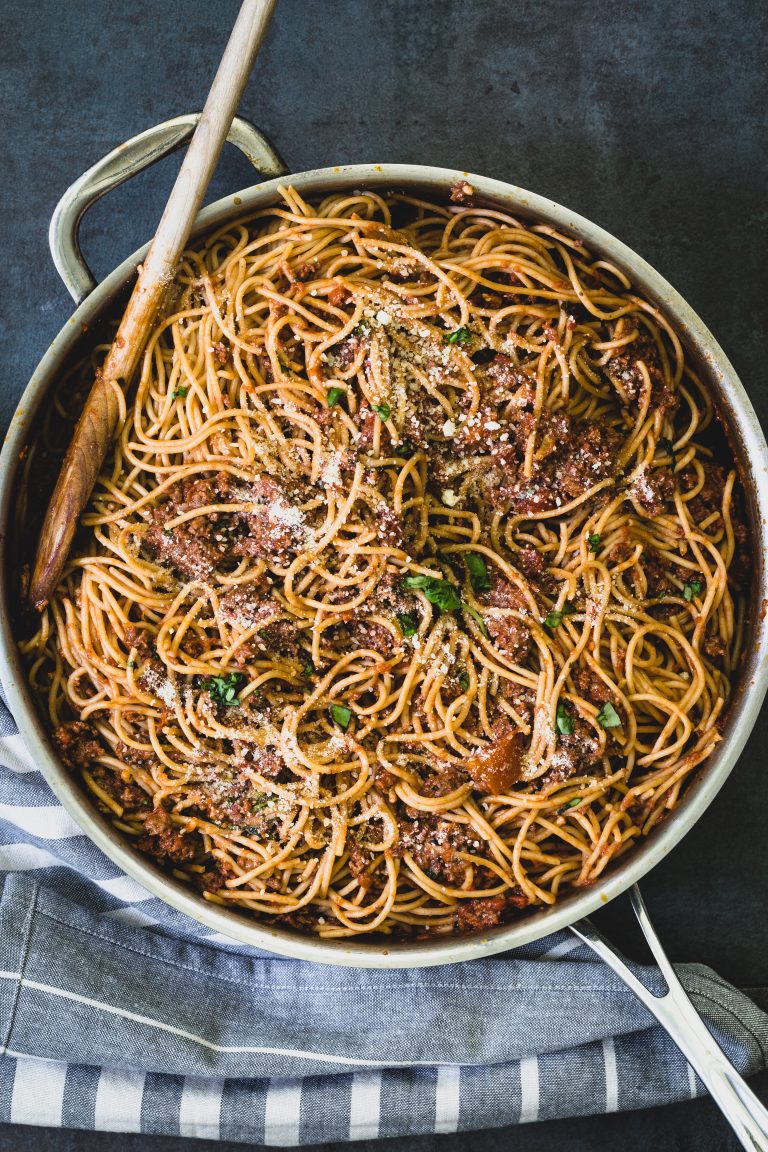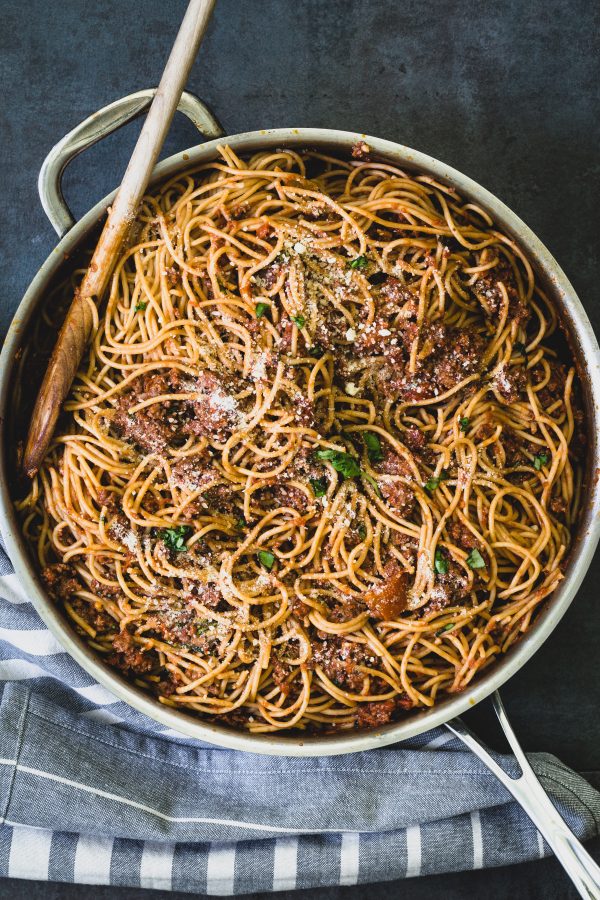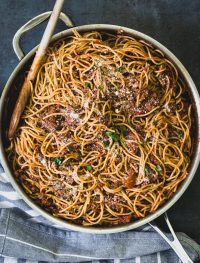 Spaghetti Bolognese
Yield: 6 servings
Total Time: 20 minutes
Ingredients:
1 lb whole wheat spaghetti
3 tsp olive oil
1 red onion, chopped
16 oz ground beef
1 tbs dried oregano
14 oz can Mutti finely chopped tomatoes
24 oz Mutti tomato sauce
1 tsp celtic salt
3 garlic cloves, chopped
1/2 cup white wine
1/3 cup grated Parmesan
Red pepper flakes, optional
Chopped fresh basil
Directions:
Cook pasta to aldente stage and set aside.
Heat olive oil in a 12 inch nonstick pan. Add ground beef and onions and cook for 2-3 minutes. Add garlic, oregano, and red pepper flakes if using and cook the meat for about 5 minutes.
Add the white wine and cook until the wine is reduced, about 3-4 minutes. Add tomato sauce, chopped tomatoes, salt and stir to combine.
Let the sauce simmer for 10 minutes or until the meat is cooked. Turn the heat off and add the grated parmesan cheese, chopped basil and served over the pasta.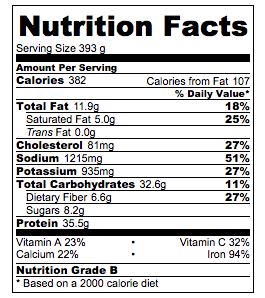 This is a sponsored conversation written by me on behalf of Mutti. The opinions and text are all mine.