Slow cooker orca bean soup
Have you tried Orca beans before? This is my first time using Orca beans for this slow cooker orca bean soup and for sure it will not be my last. So healthy and full of fiber.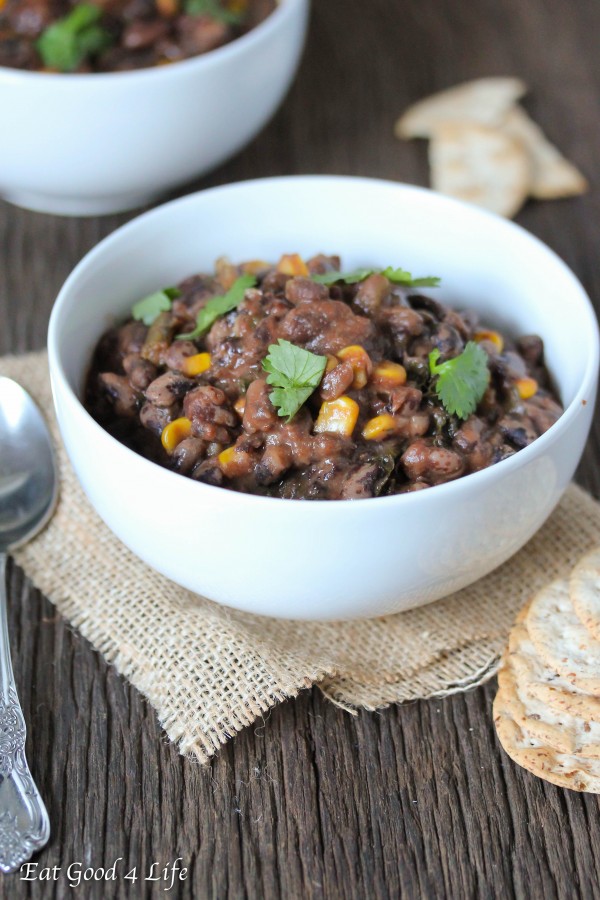 I love making recipes on my slow cooker. Ever since I discovered to cook on a slow cooker I like taking advantage of this piece of equipment. It is so easy to to use and most of the recipes I have done in them have been excellent, case in point this slow cooker orca bean soup.
I have never used orca beans before but I know it will not be my last. Orca beans, also known as calypso beans, are a small and tasty heirloom bean, gorgeously dappled in black and white. High in fiber and iron, orca beans are terrific in salads, soups and side dishes. Unlike many beautiful beans, Orca beans hold their lovely markings after cooking, making them a lovely addition to your dishes. Our orca beans are grown in Moses Lake, Washington, exclusively for Bob's Red Mill.
If you like to purchase some they are now 25% off on their site.
I like using spices with most of my soup recipes. This is what gives them distinctive flavors. I used cumin for my recipe but If you don't like it you can use any other type of spice of your choice. Basil, oregano and garlic powder will work really good as well. I also like to use tomato paste because it gives my soups a thicker consistency and body.
I hope you like this slow cooker orca bean soup. I have some leftover in the freezer right now which I will keep for my busy days ahead and have when ever I need something comforting, and healthy.
Enjoy!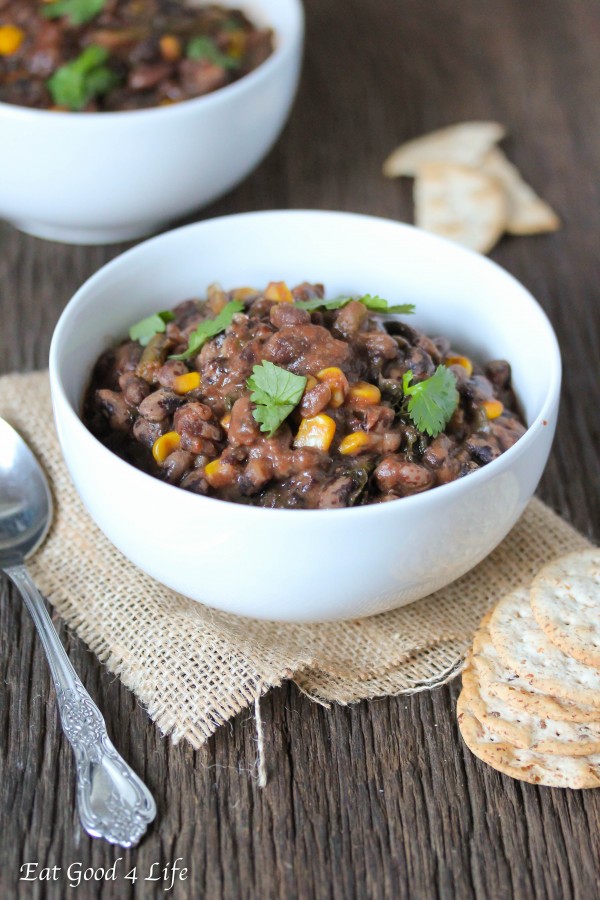 Disclaimer: This post is sponsored by Bob's Red Mill. This post contains affiliate links. All opinions are my own and I speak from personal experience. The end :-)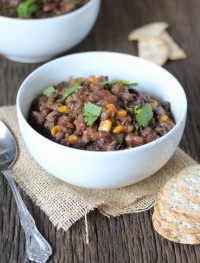 Slow cooker orca bean soup
Yield: 8 servings
Total Time: 4 hours
Ingredients:
1 lb dried Bob's Red Mill Orca beans, soaked overnight
8 oz organic frozen corn
6 oz tomato paste
12 oz fresh kale
48 fl oz vegetable stock or water (1.5 liters)
1 tsp Himalayan salt
2 tsp cumin powder
1 tsp paprika
1/2 tsp pepper
Directions:
Add all the ingredients, except the corn and kale into the slow cooker and cook for 3 30 minutes on high or until beans are almost tender. At this time add the kale and corn and cook on high for another 30 minutes. If you like the soup to be more liquid like you may add more water or vegetable stock if you like.
Keep soup warm or serve immediately. You can add some grated cheese over each serving if you like. You can also freeze leftovers covered on glass hermetic containers for up 3 months.