Slow cooker chicken noddle soup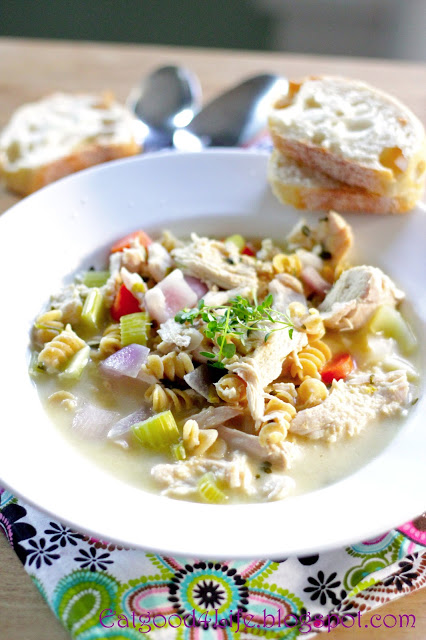 Wow, back to back chicken recipes. Just a brake from so many sweet treats because December was pretty much full of them.
Now this soup is just out of this world. I must worn you though, it will not taste the same if you don't use the sherry in the recipe. This is actually what  gives the amazing flavor to this soup.
The recipe was handed down by my best friend that tweaked it as she got inspired from a very well known chef in Manhattan. This is where the sherry flavor comes from. I have actually been using it myself for other stews and soups, as my cousins in Spain have vineyards and provide me with it and it is also widely used there.
Another thing I should point out about making this soup that might help you avoid my mistake is, once the noddles get cooked, you must turn the slow cooker off and don't let the soup sit on the warm setting. The noddles will pretty much disintegrate and become super mushy. Not pleasant, edible, but not pleasant.
The quantities for this soup can be halved if you wish, however, since I freeze some of it for future consumption, which you can do too, I thought I make this much.
Well, not much to elaborate on this recipe. The flavor is just amazing, it is perfect for the winter months, and let me just add how much I love my slow cooker :-)
I am actually going to add a small section for slow cooker recipes in the ebook so stay tuned.
Enjoy!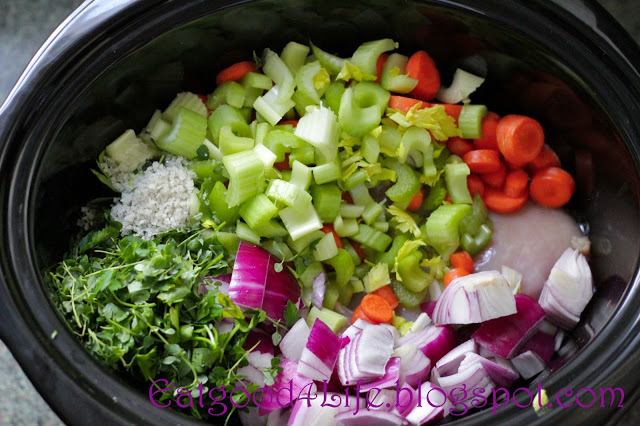 Place all of the ingredients in the crock pot except noddles, heavy cream and Parmesan cheese.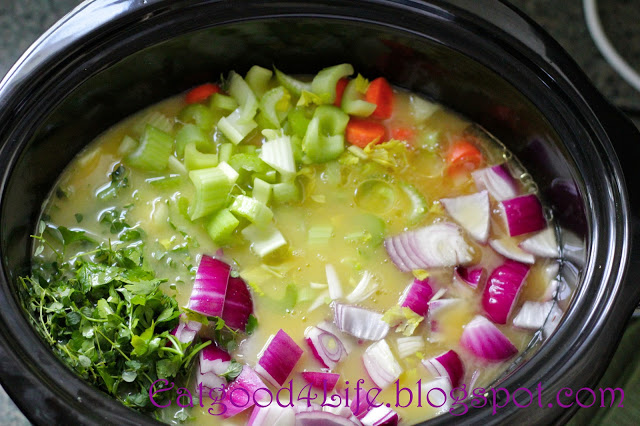 Pour chicken broth over veggies and cook on slow for 5-6 hours or on high for 3.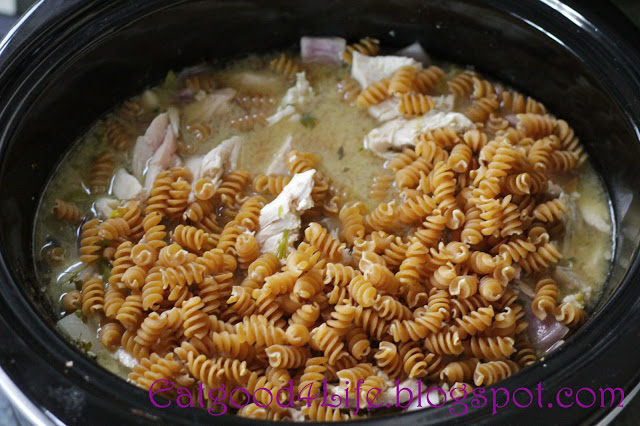 Make sure you cover the noddles with the chicken broth before placing the lid on and continue to cook the soup. You may have to add some more broth though.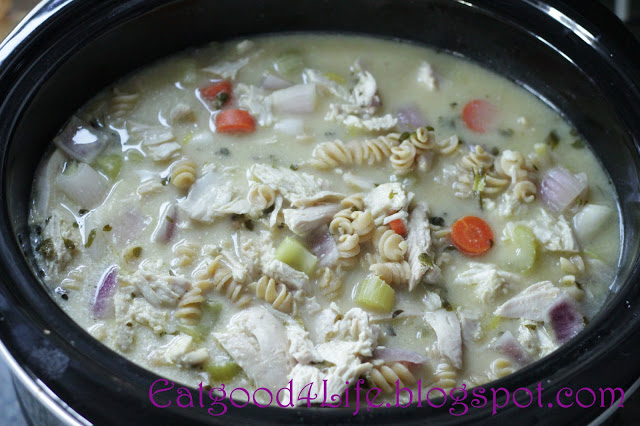 Once the noddles are cooked make sure you turn off the slow cooker.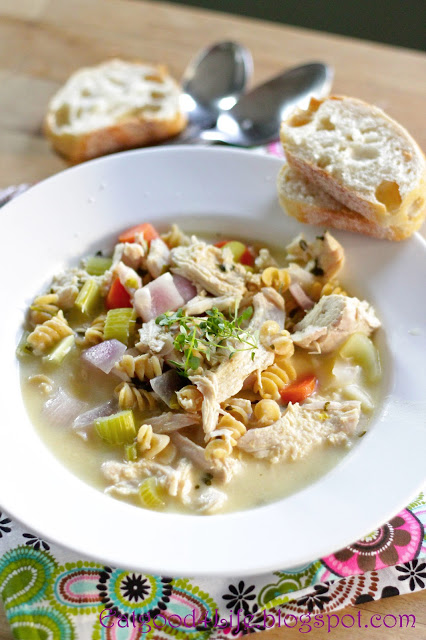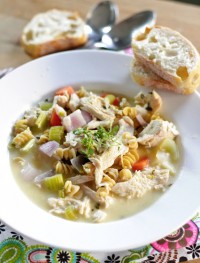 slow cooker chicken noddle soup
Ingredients:
1 1/2 - 2 lbs organic chicken breast
42 oz,  1 1/2 qt, reduced sodium organic chicken broth
6 organic carrots, chopped
6 organic celery stalks, chopped
1 onion, chopped
1/3 cup dry sherry wine
2 Tbsp olive oil
1/4 cup grated Parmesan cheese
2 cups whole wheat pasta noddles
3 garlic cloves, chopped
2 Tbsp heavy cream
2 Tbsp fresh parsley, chopped
2 Tbsp fresh thyme, chopped
1 tsp Celtic salt
Directions:
In the 6qt slow cooker, add all of the ingredients except noddles, heavy cream and Parmesan cheese. Cook for 3 hours on high or 5-6 hours on low.
Remove chicken breast and shredded with a knife. Add chicken back to crock pot and add the remaining ingredients making sure you cover the noddles with the chicken stock. You may have to add more if you think the soup is too thick. I did about a cup.
Place slow cooker on high for 30 minutes. Turn slow cooker off and serve.

Don't leave the slow cooker on the warm setting with the noddles already cooked. They will become mushy, so turn the slow cooker off once the noddles are done.
This recipe makes quite a bit of soup so feel free to freeze some, I did!!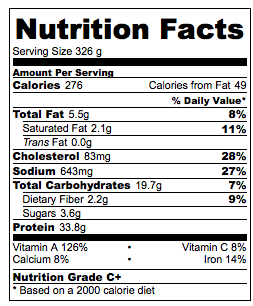 Nutrition facts calculated based on the recipe giving 10 servings