Slow cooker bean and quinoa chili
This slow cooker bean and quinoa chili not only is healthy for you but is pretty much guilt free. No high-fat ingredients or oil added to it. Tons of veggies and fiber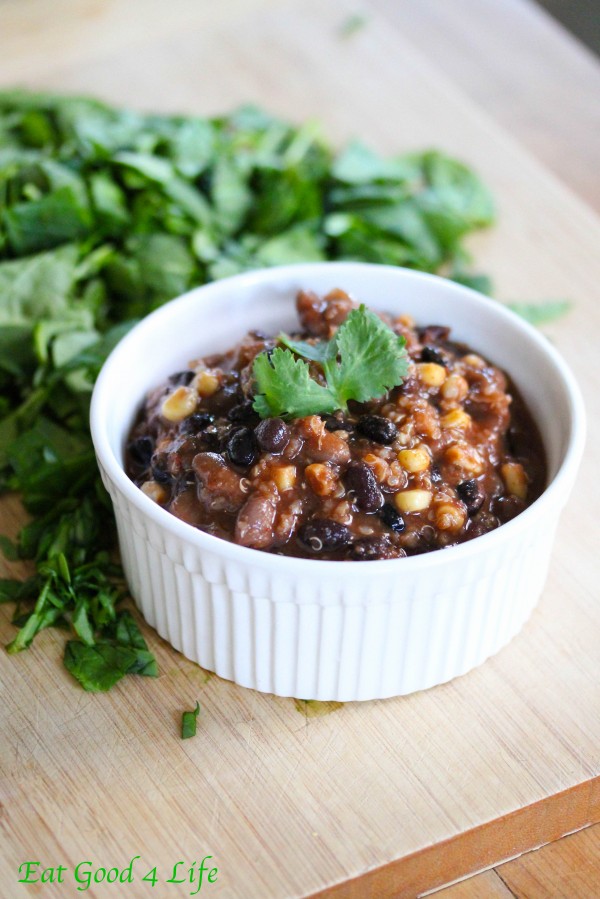 As I mentioned a few weeks back, I have been using my slow cooker quite often lately. I have actually made this Slow cooker bean and quinoa chili  twice this week not only because it is super easy to put together but because it is actually very nutritious and delicious.
For this time around, I kept my chili version vegetarian but if you like you can add some organic ground beef or turkey.
I also used a couple of different types of beans for my chili. You can do the same or just make it with one kind of beans. The end result will still be good and not that much different from mine.
Adding the quinoa was genius in my opinion. If you don't like quinoa you can certainly omitted, I just thought it went well with the chili. Also, I made quite a large quantity because I normally freeze half of it for future meals since it freezes quite well. I like to have a few meals where I can just freeze and have a week or two after making it. It sure helps me with my super busy schedule.
Anyhow, there is not much that I can elaborate on this slow cooker bean and quinoa chili  . Feel free to add any other veggies or protein to it like I mentioned above.
Enjoy!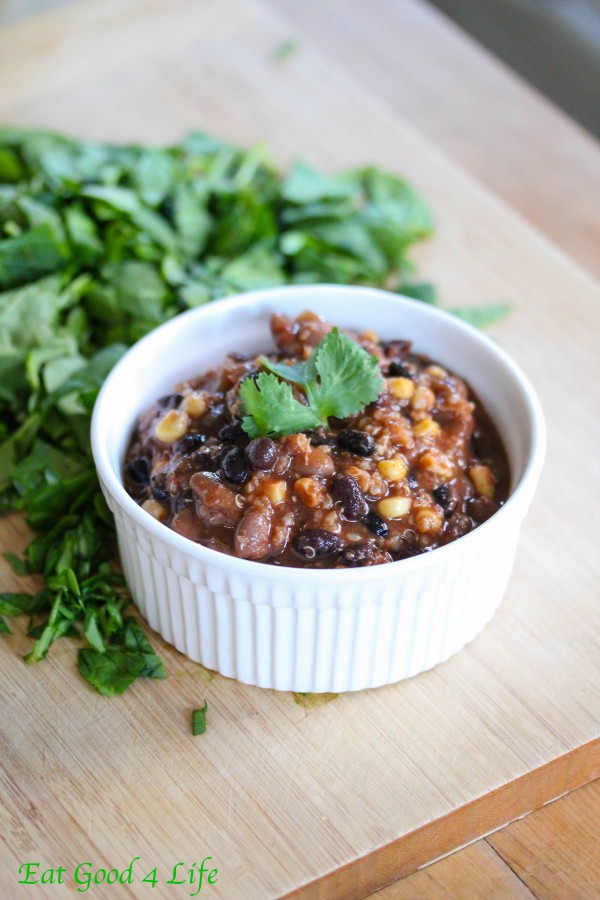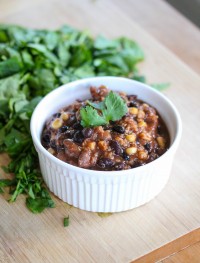 Slow cooker bean and quinoa chili
Yield: 6-8 servings
Total Time: 6 hours
Ingredients:
16 oz dried red beans, pre-soaked overnight
8 oz dried black beans, pre-soaked overnight
28 oz canned chopped tomatoes
2 tbsp natural taco seasoning
10 oz frozen organic corn
1 cup uncooked quinoa
2 tbsp organic tomato puree
2 tsp Celtic salt
6 cups hot water
Directions:
Add all of the ingredients except corn and quinoa to the slow cooker. Set on high for 5-6 hours.
After the time has past, check to see if you need to add more liquid and how tender the beans are. If they are still too hard cook further for another hour otherwise add the quinoa and corn and cook further for 30 minutes. Leave slow cooker on warm setting until ready to serve.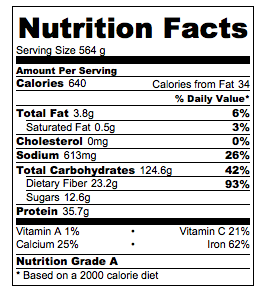 Nutrition facts calculated based on the recipe giving 6 servings.