Shrimp kale zucchini salad
Last week was my first time making this shrimp kale zucchini salad. It turned out so good that I made it again a few days back. Not long ago, I bought Chinese five-spice to make a recipe, but kind of forgot what recipe that was so I ventured to use the spices for this salad and it turned out great.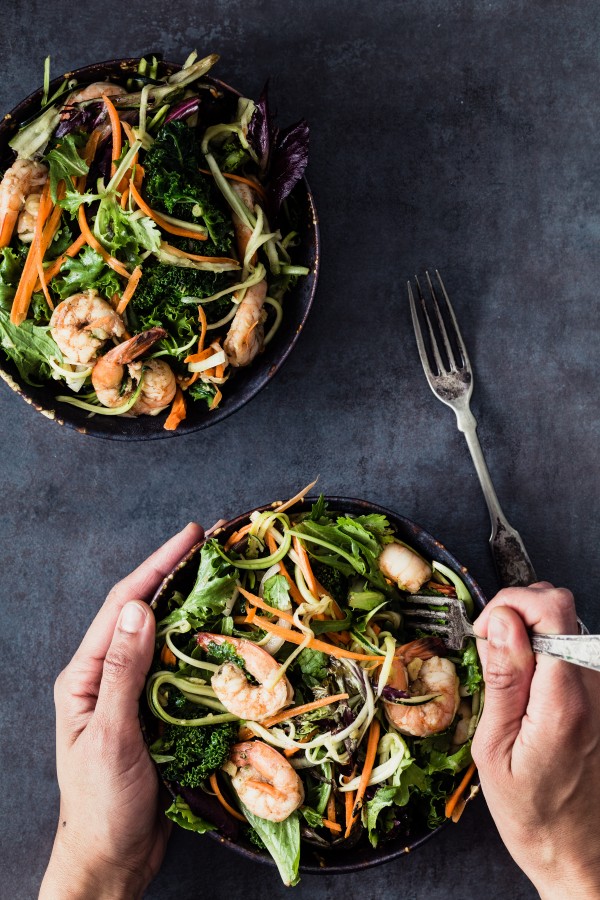 For this salad I also wanted to incorporate zucchini. Right now it is in season so I want to add it to as many recipes I possibly can since we all like it quite a bit.
In order to get that look for the veggies, I use a manual grater I have and grated the zucchini and carrots into strips. If you have a spiralizer or any other gadget just go ahead and use it. For me the vegetable grater works just fine.
I have heard that some people get very bloated and gassy from eating raw zucchini so I tend to place mine in the microwave already grated for a couple of minutes. This way it makes it more digestible.
This salad, even though it is not complicated at all, it will take you a bit more time to put together since you have to cook the shrimp and the kale. Either way, it is pretty straight forward and you will be done in a matter of 15-20 minutes.
If you have never had Chinese five-spice, it really has a very distinctive flavor. Very unique since it is compose of a blend of cinnamon, cloves, fennel, star anise and peppercorns. Some recipes also contain ginger, nutmeg, and licorice. All in all everyone loved the flavor and I know I will be using this type of spice for many other recipes to come.
I hope you get to try this shrimp kale zucchini salad. If you like veggies and Asian flavors I am sure you are going to like it.
Enjoy!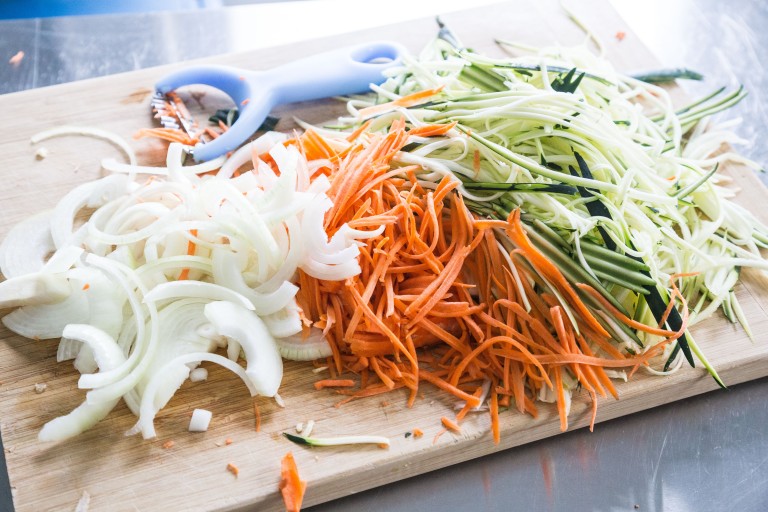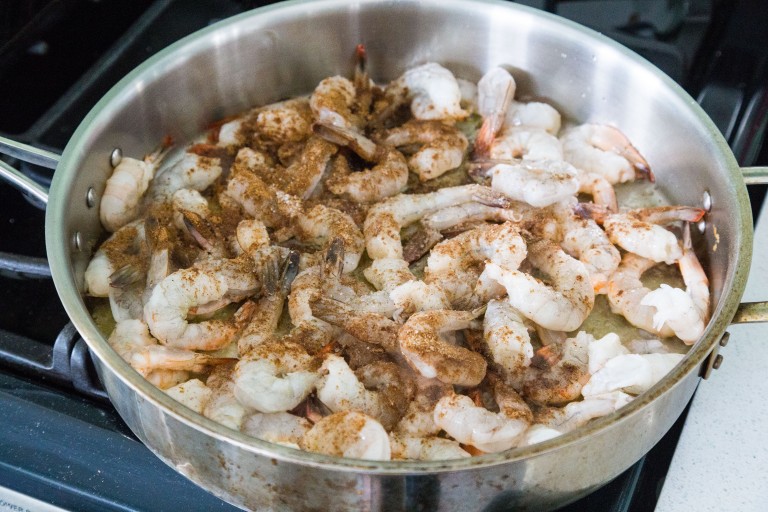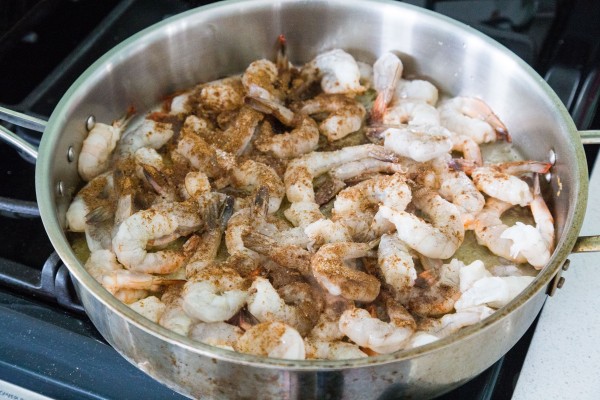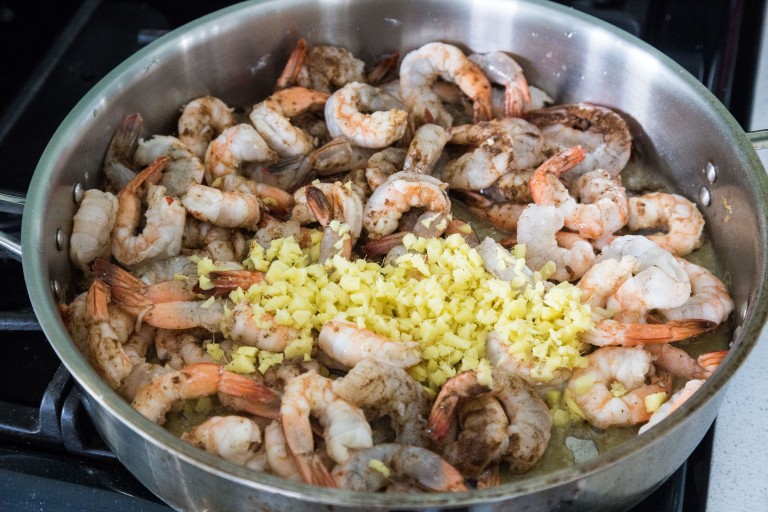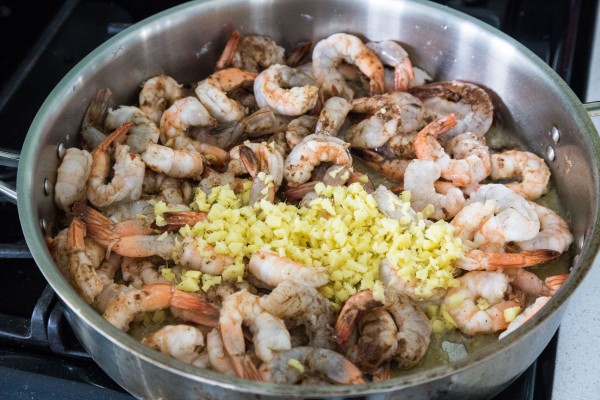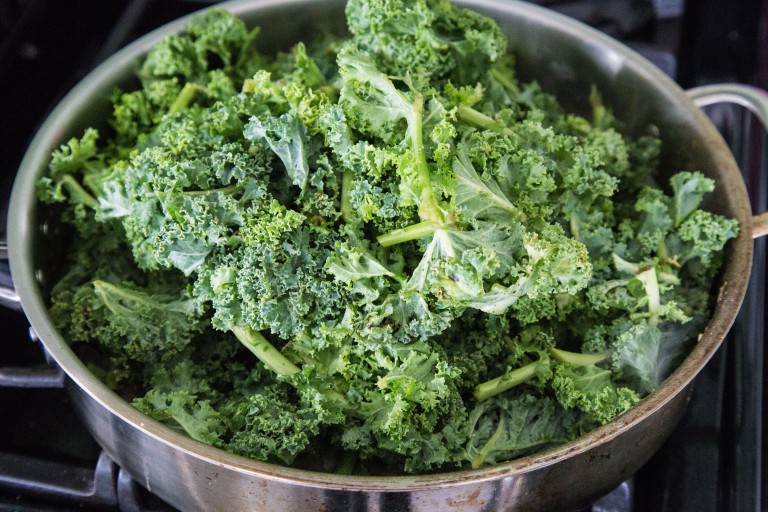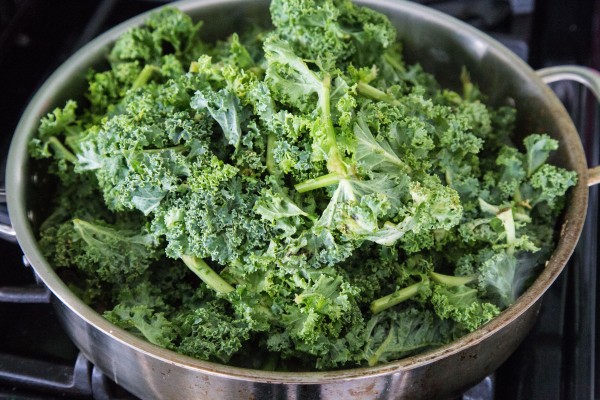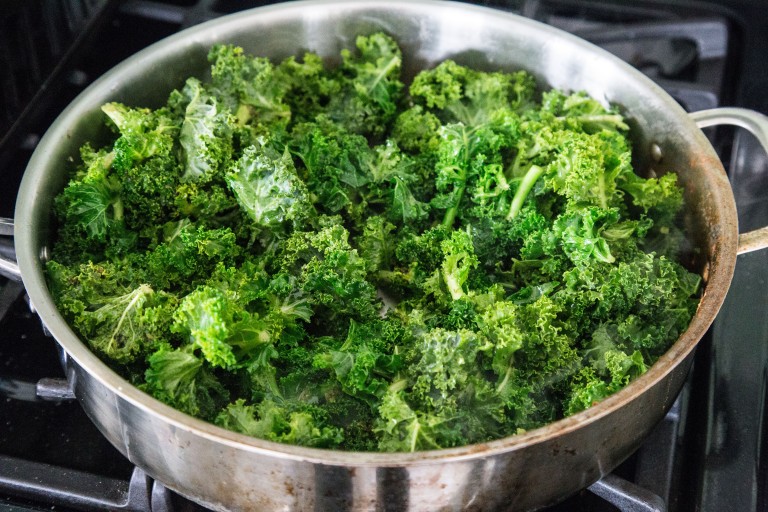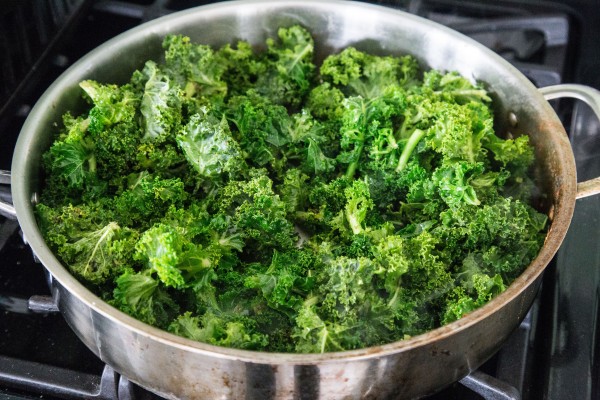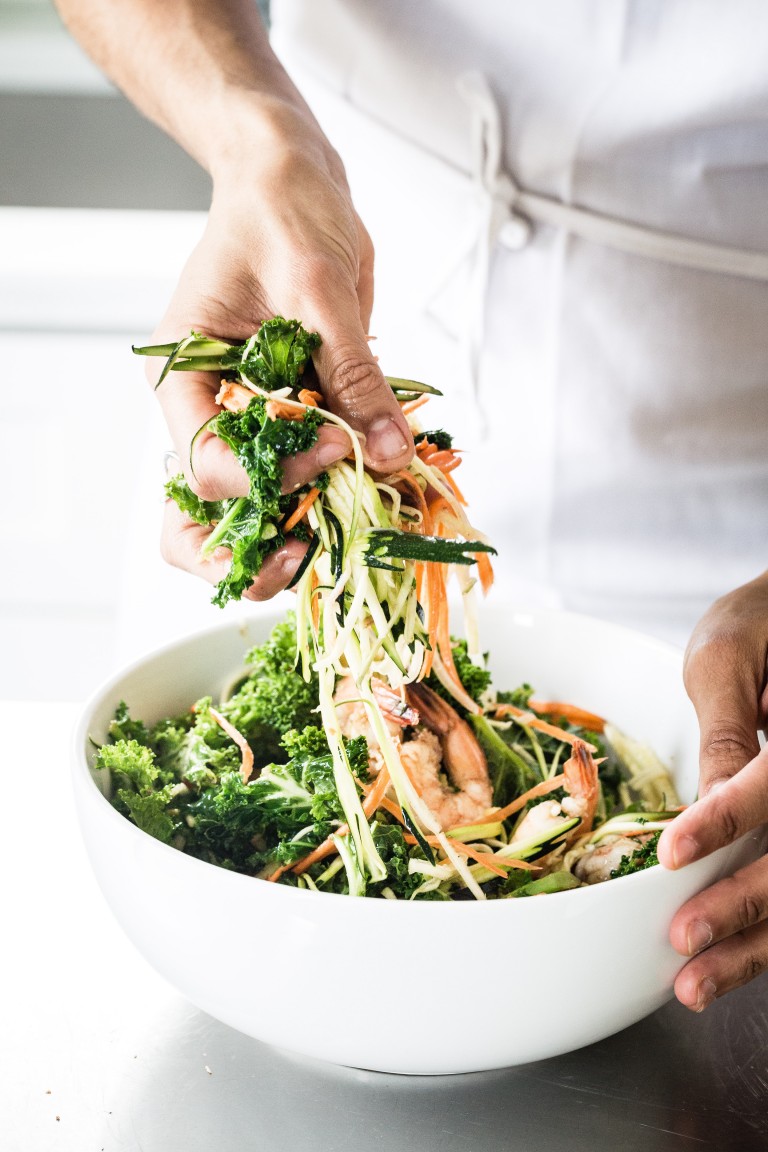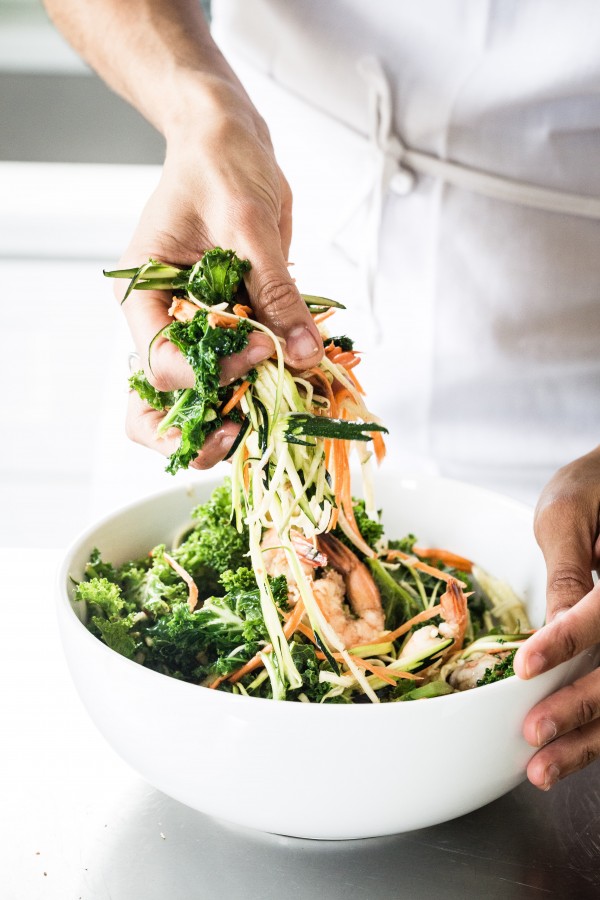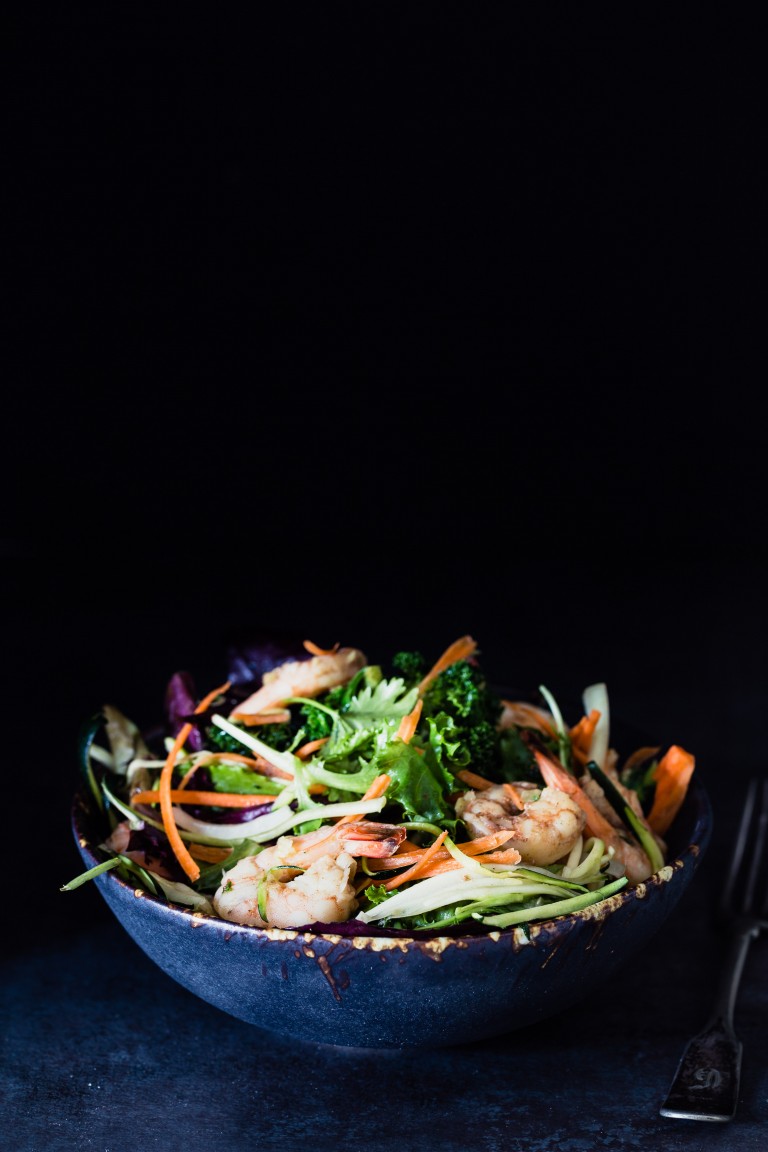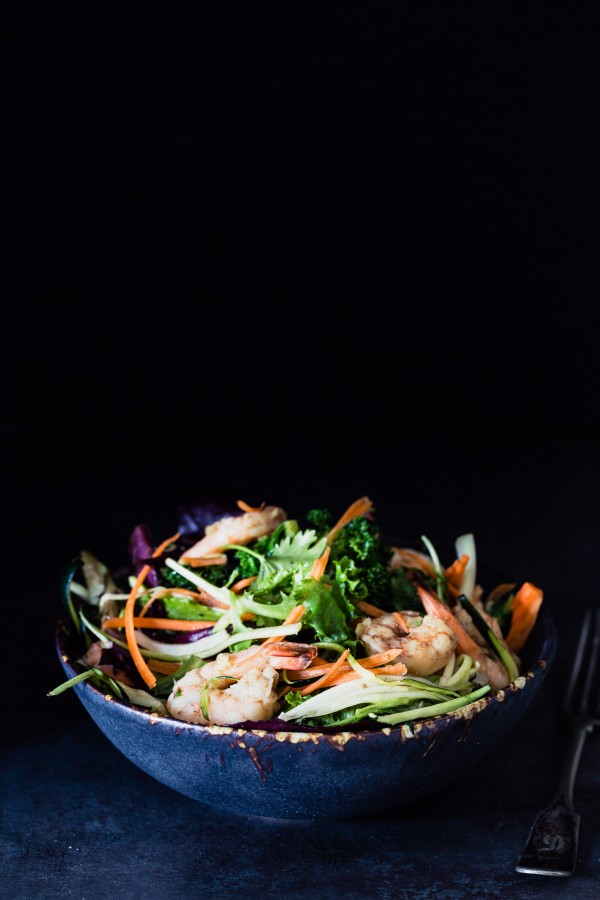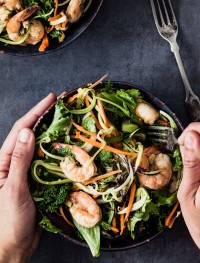 Shrimp kale zucchini salad
Yield: 6 servings
Total Time: 20 minutes
Ingredients:
10 oz fresh kale
1 lb uncooked shrimp
3 tbs olive oil
1 tbsp Chinese five-spice
2 tbs fresh ginger, chopped
1 large zucchini, grated
2 large carrots, grated
1 large onion, thinly sliced
3 tbsp sesame oil
1/4 cup rice wine vinegar
Directions:
In a large skillet, over medium to high heat, add 2 tablespoons of olive oil, Chinese five-spice and shrimp. Stir to combine the spices and let the shrimp cook for a minute or so. Flip over, add the ginger and cook for another 1-2 minutes or until the shrimp turns pink.
Transfer the shrimp to a large salad bowl. Add the remaining 1 tablespoon of olive oil to the skillet and fresh kale. Cook for about 3-5 minutes until it starts to wilt and soften stirring constantly. Turn the heat off and add the kale to the bowl with shrimp.
Add the rest of the ingredients to the salad bowl and mix through. Serve immediately.
NOTE: To get the grater effect of the veggies I used a manual spiralizer