Scotcheroo protein bars
I have never made scotcheroo protein bars before but after making them today for my friend's Jessica DIY protein bars cookbook review I know this will not be my last. Wow are these protein bars sensational.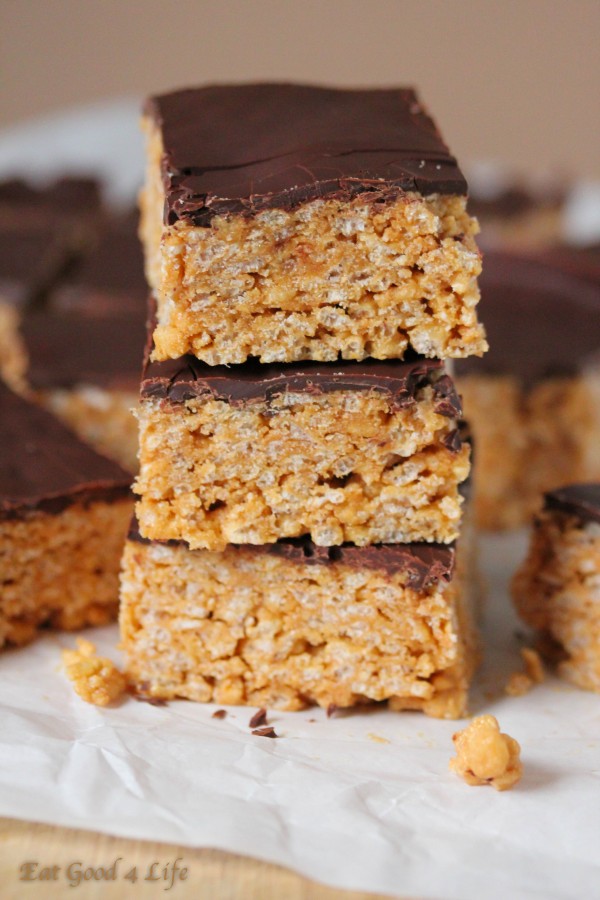 These resemble the unhealthy rice crispie treats I see some kids eating but these scotcheroo protein bars are nothing like them. They are way healthier, cheaper and easy to make. Nothing close to the conventional ones with all the unhealthy ingredients and loads of sugar.
These and many more protein bars recipes can be found at my friend Jessica's DIY Protein Bars cookbook. She also has a food blog, Dessert with Benefits, with a lot of great healthy dessert recipes. You can also find a lot more information about what is included in her cookbook on her website. If you are one of those people that consumes protein bars on a regular basis I suggest you invest some money to buy this book and make your own. It is way more economical and healthy!
DIY Protein Bars is a collection of 48 easy, healthy, homemade, no-bake treats that taste like dessert, but just happen to be packed with protein!
DIY Protein Bars has options for everyone — the recipes are (or can easily be made) gluten-free, refined free, refined sugar-free, soy-free, dairy-free and vegan…  but you'd never know it.  These recipes might be "free" of some stuff, but they sure aren't free of flavor.
Go on over to my friends Dessert with Benefits blog to find more information on the table of contents and what is included on the DIY Protein Bars cookbook. You are sure to find plenty of recipes you will love. I sure will be making many more of her protein bar recipes in her book!
Enjoy!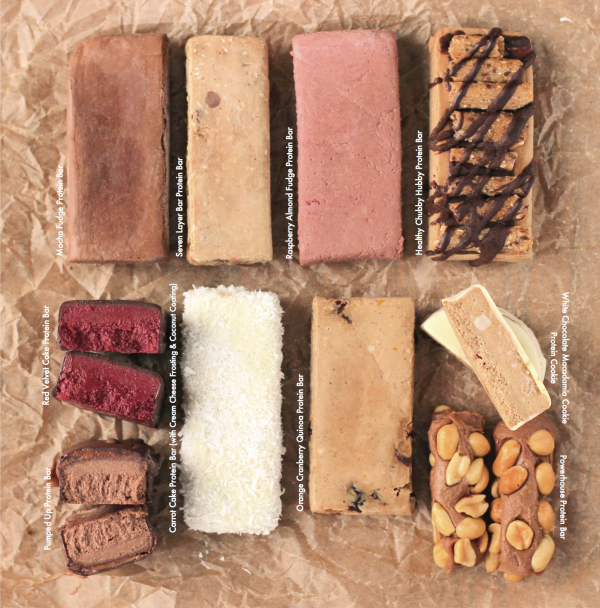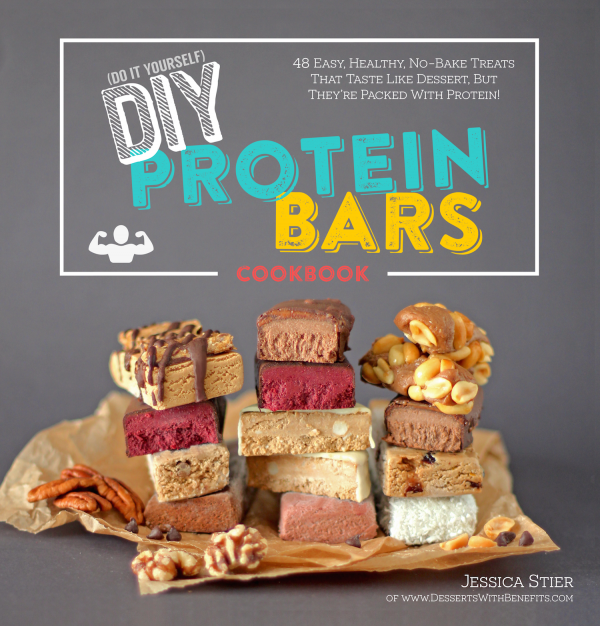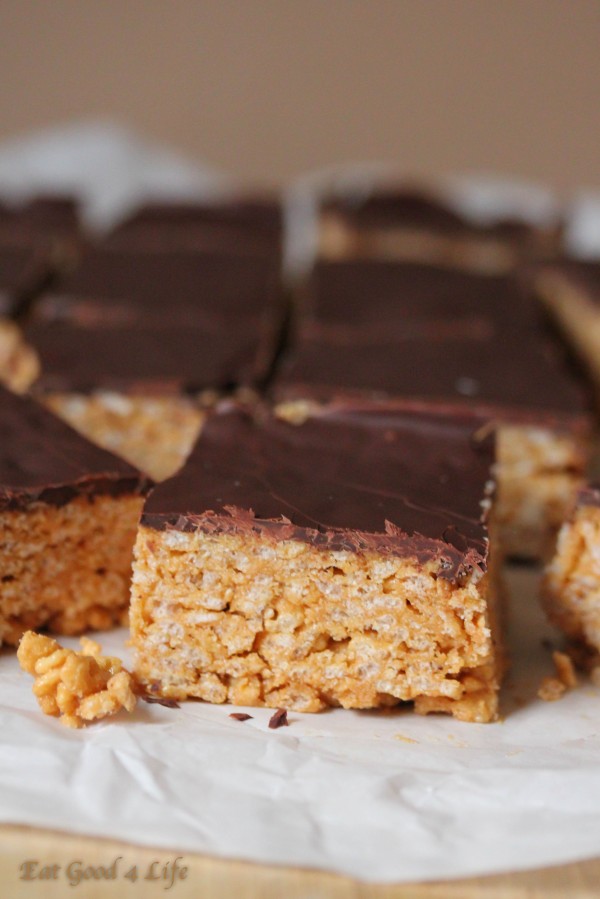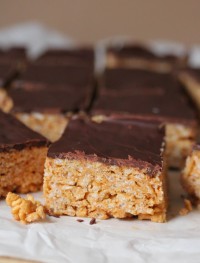 Scotcheroo protein bars
Yield: 12 bars
Total Time: 15 minutes
Ingredients:
1/2 cup natural roasted peanut butter
1/2 cup +2 tbsp pure maple syrup
2/3 cup vanilla whey protein powder, or vegan protein powder
1/4 tsp salt
5 cups crispy brown rice cereal
Topping:
3 oz organic milk chocolate, or vegan chocolate, melted
Directions:
Line a 8x8 brownie pan with parchment paper and set aside.
In a large mixing bowl, stir together the peanut butter, maple syrup and butterscotch flavor with a spatula. Add the protein powder and salt and mix through.
Fold in the brown rice cereal and carefully mix in. Scoop the mixture into the prepared pan and flatten it out with the spatula. Pour the melted chocolate over the scotcheroo base and tilt the pan around until the chocolate covers the entire surface. Refrigerate until firm for about 1 hour.
Lift the mixture out of the pan and slice into 32, 2x1 bars. Wrap the scotcheroos in plastic sandwich baggies and refrigerate to store for up to 1 week.
NOTE: I cut my bars much larger than in the original recipe. I like big bars :-)