Sangria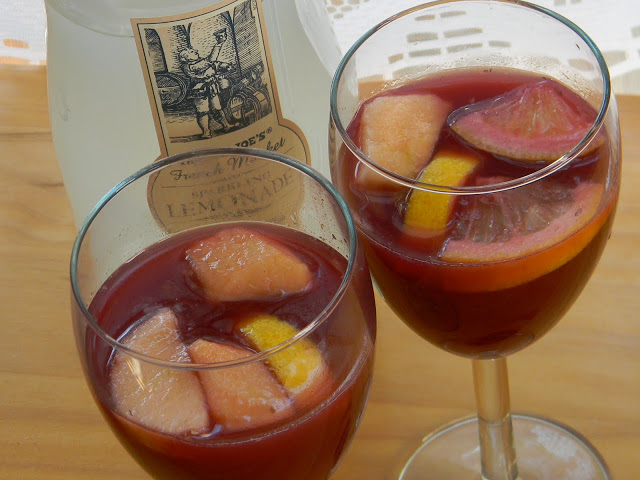 OK so I am from Spain right? I think it is time that I post Sangria as my repertoire for recipes. From time to time I will be posting some typical drinks and foods most popular in Spain.
This drink it is really easy to put together though it has to be served really chilled or with ice if you prefer although not suggested, just chilled from the fridge is good ;-) You can also make it as sweet or as strong as you wish. There are a lot of variations out there although for me this is the one that I like best. You can also make it with sparkling lemonade for a faster version 1 part of red wine and 3 parts of lemonade, although this one its not as good.
If you have been to Spain you may have learn to find out that we also have another drink called CALIMOCHO which is red wine and coca cola. With Calimocho you can also make it as you wish, as strong or as weak as you want. I have Calimocho every day :-) I put about 1/2 cup red wine and 1 1/2 cup of diet coca cola. Anyhow enjoy the Sangria if you go ahead and make it.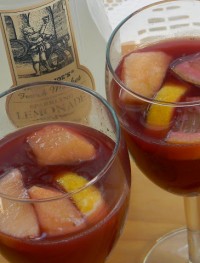 Sangria
Ingredients:
1 bottle red wine
1/4 cup brandy
2 lemons, 1 sliced and 1 juiced
1 cup orange juice
1 orange sliced
1 apple chopped
6 tablespoons of maple syrup, you can also use powder sugar or agave
Directions:
Pour the wine and brandy into a large pitcher. Add the citrus juices and fruit. Stir well and taste for sweetness. Add the maple syrup and taste again. Let the sangria chill for at least 6-8 hours.