Rustic Ricotta Fritters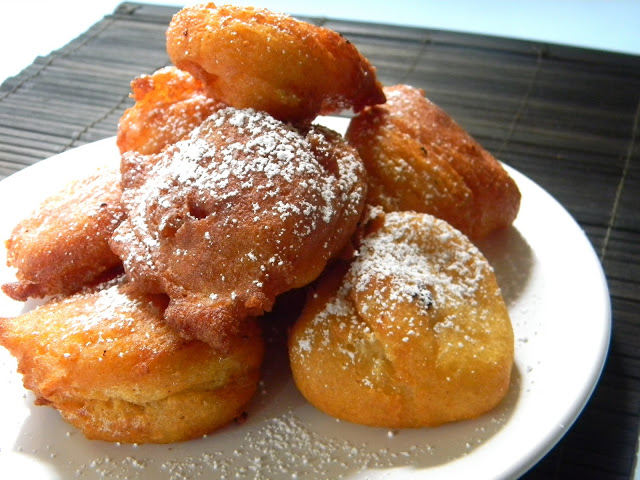 This is the first time I make fritters. I don't tend to fry dough much since frying is not that great for you although once in a while and without over eating the product its ok. This recipe makes quite a few of these bad boys, about 30. They taste best when cooled about 5 – 10 minutes, which is when I dust them. If you make these don't omit the lemon zest because it gives them an awesome flavor.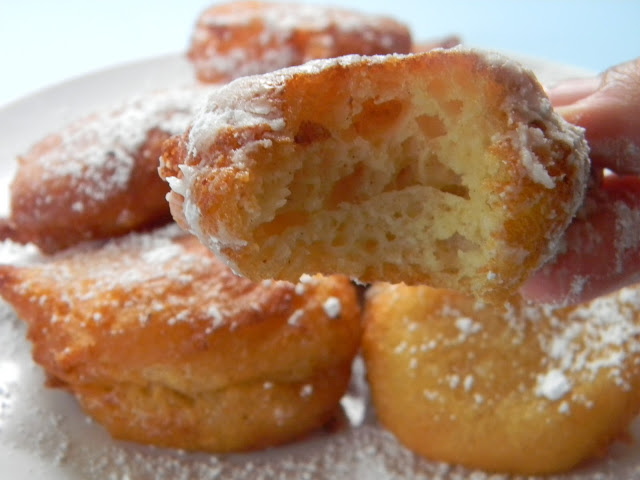 Not bad right? and they taste even better, I promise :-)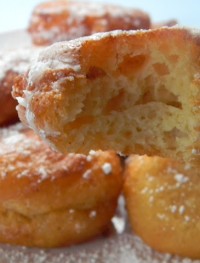 Rustic ricotta fritters
Ingredients:
4 eggs
1/3 cup sugar
1 lb reduced fat ricotta cheese
1 cup whole wheat pastry flour
1 tablespoon baking powder
2 tablespoons of reduced fat milk
1 tablespoon orange extract, can be omitted
Zest of 2 lemons
1 pinch of salt
Canola oil for frying
Powdered sugar
Directions:
Mix together the eggs and sugar. Add the ricotta, milk, orange extract and lemon zest. Add the flour, baking powder and salt to the egg mixture. Beat just until smooth.
Fill a deep fryer pan with oil, at least 3 inches deep. Heat oil and drop dough with a teaspoon into the hot oil. Fry until golden brown, about 2 minutes on each side. Remove from the oil and drain on a plate covered with paper towels.
Let cool for 5-10 minutes before dusting with powdered sugar and serve.