Rustic Apple Cake
This Rustic Apple Cake is just something else. I am so glad I have just made this because I think that has become one of my favorite apple recipes.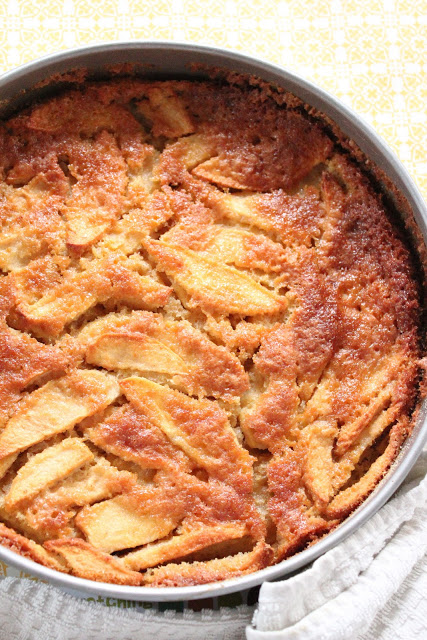 I just made this rustic apple cake and it is almost gone. Oh my…this is just superb!
It is simple and extremely easy to put together, like many of my other desserts, so… WINNER, WINNER, chicken dinner.
I really love apple pie, apple cake, pretty much anything to do with apples so this cake sure happen to be a winner for us.
I was thinking that you could probably use pears and maybe some other type of fruit if you like. I always try to think of ways you can improve/alter recipes.
There is not much I can say about this cake but just that it will be a repeat for us very soon!! I am so glad I made this after so long ago……
Enjoy!
Make sure all of the apples are covered with the batter like in the picture. You can sprinkle some confectioner's sugar when the cake cools or leave it as is.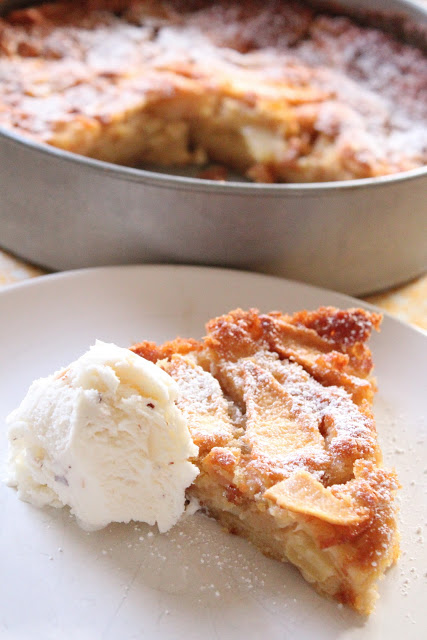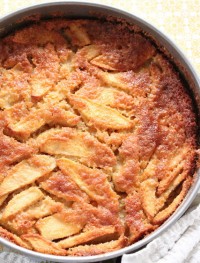 Rustic Apple Cake
Ingredients:
Directions:
Preheat oven to 350ºF. Grease and flour a 9 inch round pan.
In a bowl, beat eggs and sugar for 2-3 minutes. I do this with the hand mixer.
Stir in oil, and vanilla and combine. Then stir in flour and baking powder alternating with the milk. Stir in apples, coating every piece with batter. Pour batter into prepared pan.
Bake for 55-65 minutes or until cake pulls away from pan and is brown on top, like in the picture.
Cool for 20-30 minutes before serving. Sprinkle with confectioner's sugar if desired.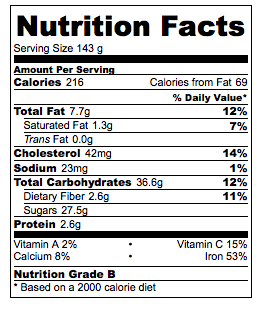 Nutrition facts calculated based on the recipe giving 8 servings.