Russian Tea Cookies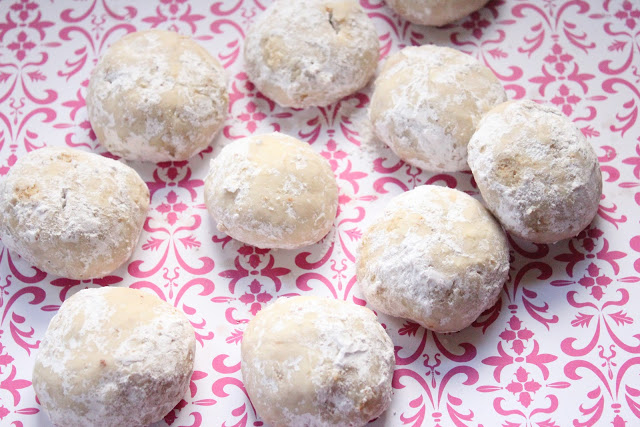 These cookies are very indicative of the holidays. They are typical in many different cultures and called different names. Either way they are awesome the only complaint that I have is that they have quite a bit of butter so making them healthier is almost too hard :-( substituting all of the butter of even some could be a disaster.
Making this cookie, sometimes, I have experienced that the dough could be a bit dry because of the use of whole wheat flour. If you experience this just add a couple of tablespoons of olive oil and you would be fine.
These have made it to my goodie Christmas bag this year so if you get to make them,
Enjoy!!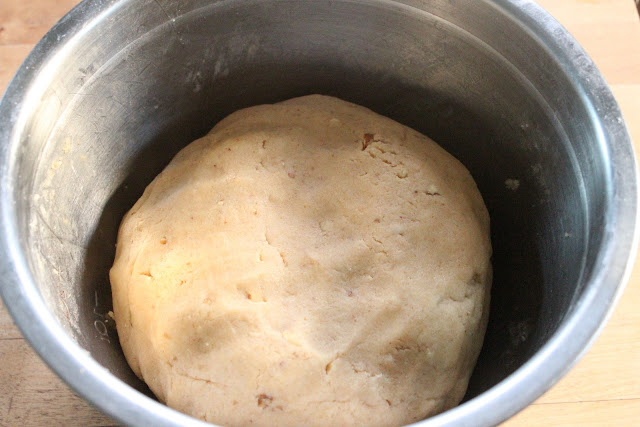 This is how the cookie dough looks like before resting for an entire hour !!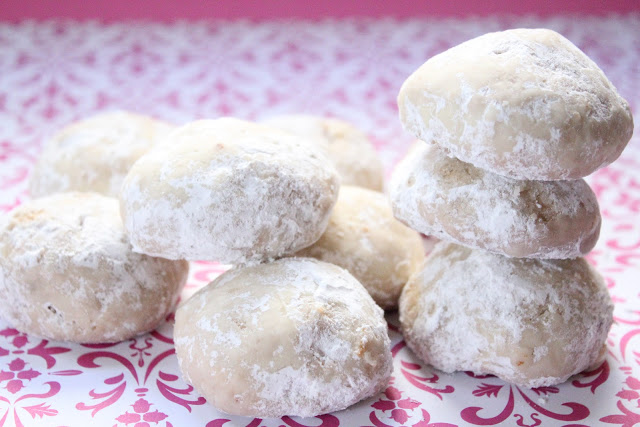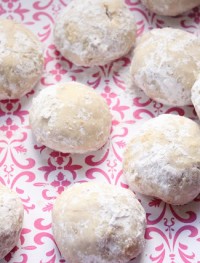 Russian tea cookies
Ingredients:
3/4 cup walnuts
3/4 cup whole wheat pastry flour
3/4 cup all purpose flour
1/2 cup butter
1/2 teaspoon baking powder
1/2 cup confectioners' sugar
1 egg yolk
1 teaspoon almond extract
3/4 cup confectioner sugar for dusting cookies
Directions:
In a bowl add the butter, sugar, egg and extract and beat until smooth. (I use my hands for this). Chop about half of the nuts and pulse the remaining in the food processor until finely ground. To the bowl add the flours, baking powder, salt and nuts together and combine until you obtain a soft ball like in the pictures. (if you notice that the dough is a bet dry you can add a few tablespoons of canola oil)
Cover the bowl and set dough aside at room temperature for 1 hour. Preheat oven to 350 F. Line two baking sheets with parchment. With a tablespoon, scoop pieces of dough and roll into balls between the palms of your hands. Pinch the ends of the balls to make a football shape. Place the cookies on the prepared baking sheets.
Bake until the cookies set and start to brown, about 18 minutes. Remove cookies from the oven and cool for 5 minutes. Place the warm cookies on a bag with confectioner sugar and shake gently to coat with sugar.
Cool completely and coat in the sugar again. Place the cookies on the rack once more to allow time for the sugar to adder before serving or storing.