Rosemary bourbon sour
It's been a while since I have made a cocktail recipe. With a major holiday is just around the corner, I thought I'd get a bit creative and try this rosemary bourbon sour that's been on my mind for quite some time.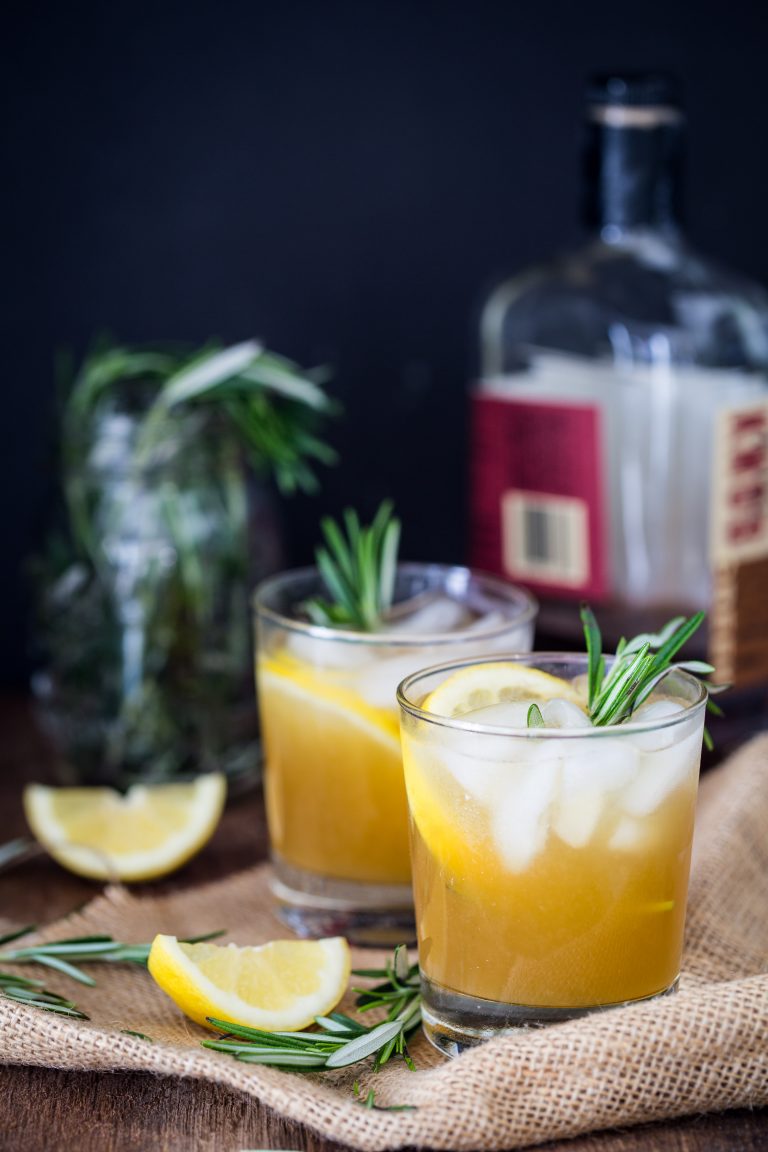 Bourbon is probably the one and only whiskey we keep in the house since it is one of my husband's favorite drinks, however, given the strength, I can't find myself to drink it at all. But I love the aroma it has, so I thought: why not make a cocktail using it? I figured, if diluted a bit, it won't taste as strong and I will be able to drink it, as well.
This rosemary bourbon sour turned out superb! I think it is one of my favorite cocktails I have made to date. I love lemons, as well as the touch of sweet that Truvia Nectar gave the drink, without the extra calories.
We all know how high in calories cocktails can be. If you are concerned with your calorie intake and sugar content, Truvia Nectar is the perfect sweetener. Blended with stevia leaf extract and honey, it has 50% fewer calories per serving than sugar and was the perfect fit for this rosemary bourbon sour.
I made a simple syrup to mix with the bourbon out of just lemon, Truvia Nectar and rosemary, and it was superb. The taste was insane. This simple syrup could also be used to mix with any other alcoholic or non-alcoholic beverages as you see fit.
I am even thinking of using this mixture to make some rosemary infused vegan popsicles. It is just so good!
If you want to get creative and have more time on your hands when making this rosemary bourbon sour, you could even freeze the simple syrup and then make a rosemary bourbon sour slushy instead. Since the weather is getting warmer, a slushy version of this cocktail would be another great option for the hot days ahead.
I am having a gathering for Memorial Day weekend. My guests would love to get their hands on this drink, so I am preparing it for the special day. I will probably quadruple the recipe and make it in batches to ensure that there's plenty to go around. I know they are going to love it.
I hope you get a chance to make this rosemary bourbon sour. The rosemary gives this drink a unique, exquisite flavor, which I hope you appreciate as much as we did.
Enjoy!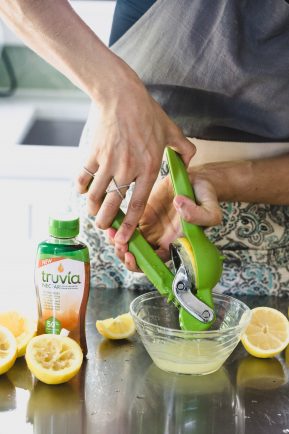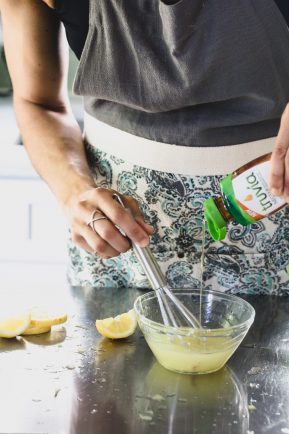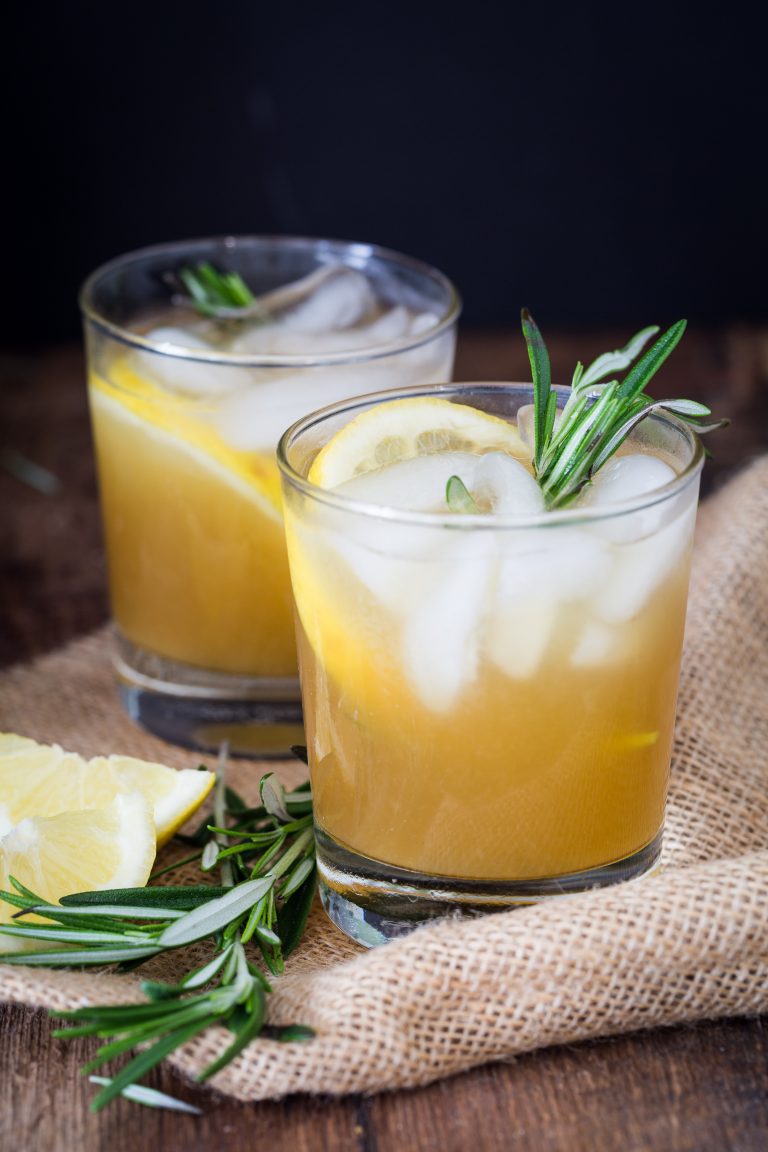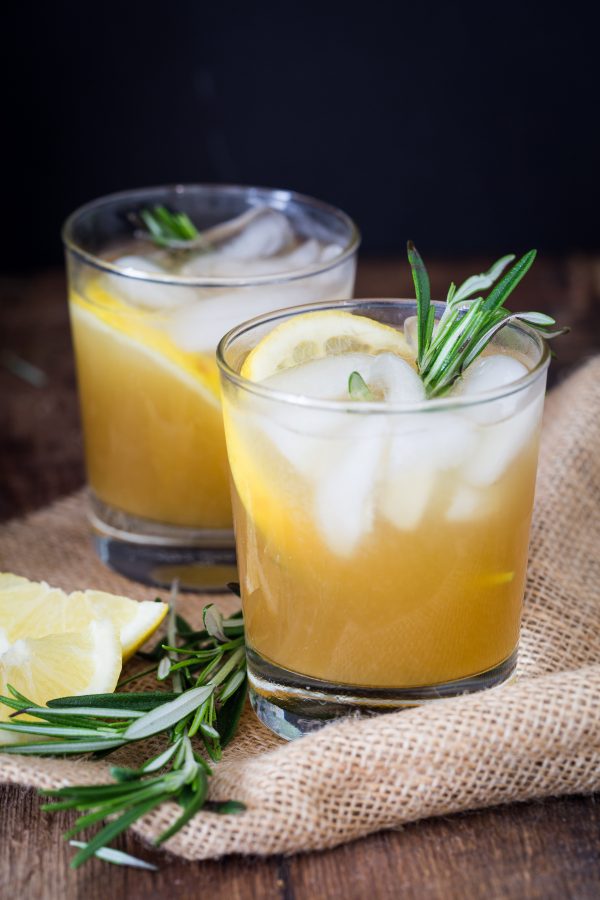 This is a sponsored post written by me on behalf of Truvia. The opinions and text are all mine. The end!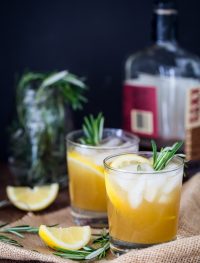 Rosemary bourbon sour
Yield: 4 servings
Total Time: 10 minutes
Ingredients:
3-5 sprigs of Rosemary, Large
1/4 cup Truvia Nectar
1 cup fresh lemon juice, 1 lbs lemons
1/2 cup water
For the Cocktail (per cocktail):
1 1/2-2 ounces Bourbon (6 oz)
2 ounces rosemary simple syrup (8 oz)
Ice Cubes
Sprigs of rosemary and sliced lemon, optional
Directions:
To obtain the lemon juice, with a lemon squeezer, squeeze the juice out of the lemons and place in a bowl. Add the Truvia Nectar and water and mix with a whisk.
Place rosemary on cutting board and gently hit sprigs with back of knife to release their flavor and aroma. Transfer rosemary to small sauce pot stir in lemon mixture. Cook over medium heat 4 to 6 minutes or rosemary starts to infuse the syrup. Remove from the heat and let stand 10 minutes.
Transfer to jar or container and refrigerate until completely cool. Makes about 1 1/2 cup syrup.
In cocktail shaker, combine bourbon, rosemary lemon simple syrup and ice (amounts just per cocktail). Shake well.
Serve over additional ice, garnished with rosemary sprig and lemons slices if desired.