Roasted pumpkin seed salsa
A couple of days ago I made this roasted pumpkin seed salsa and I was super surprised at how amazing it tasted. I have never made anything such as this before so I was a bit skeptical at first. To my surprise this was just truly amazing and my kids enjoyed it as much as I did or even more!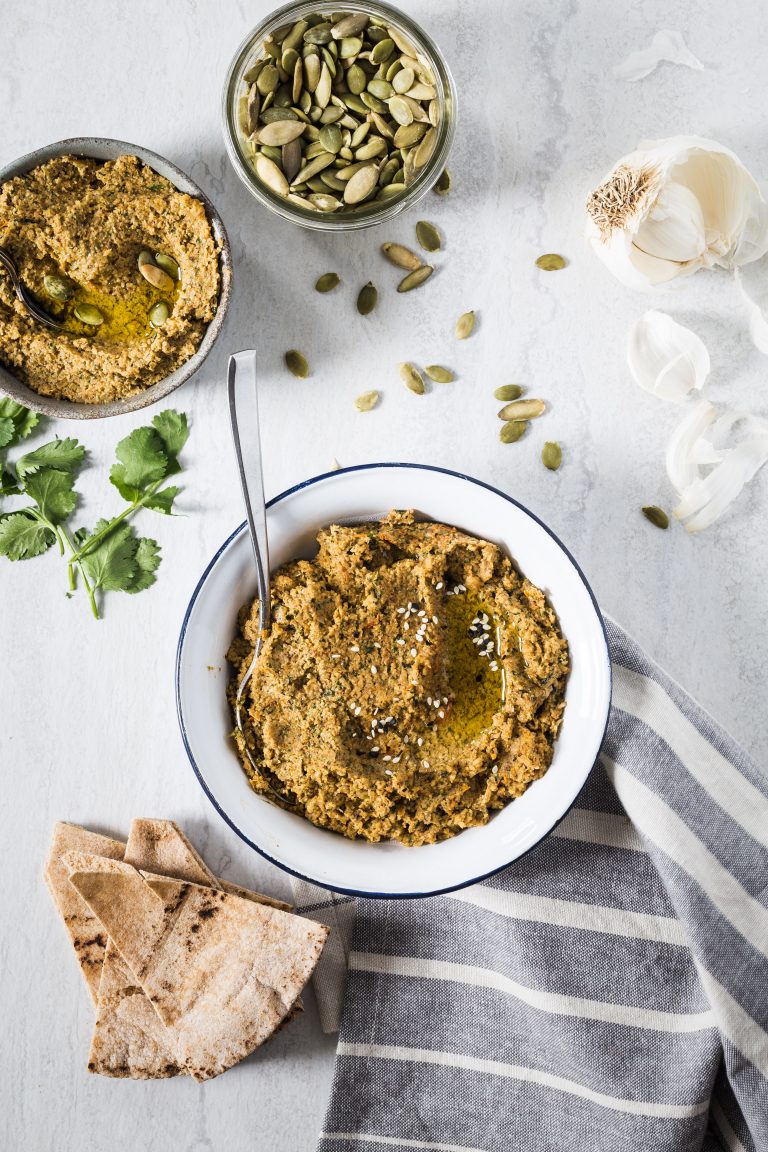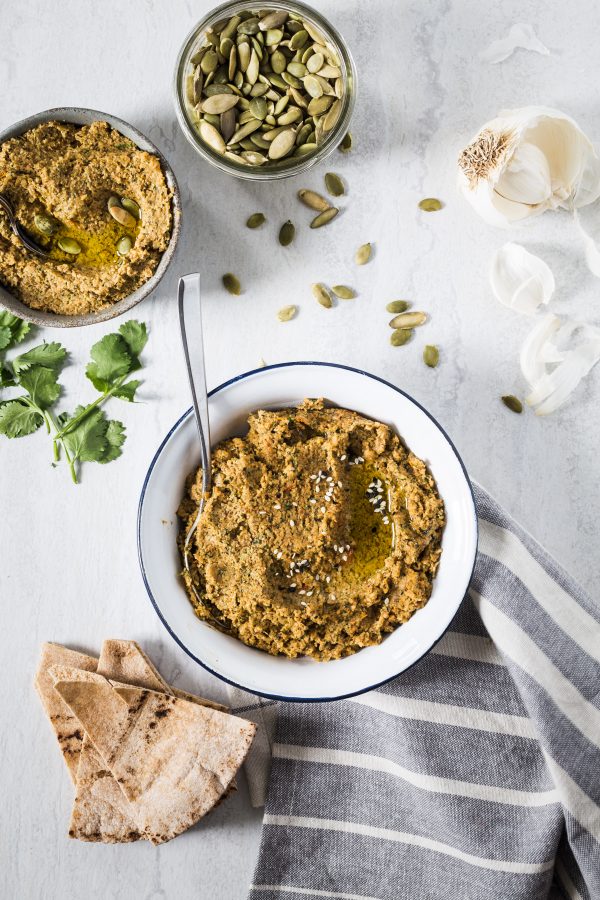 I have been using this roasted pumpkin seed salsa none stop as an spread on sandwiches, pita bread and quesadillas. It goes excellent with any veggies I chose to have my sandwiches with so I think I am going to be making this spread for time to come.
The thing about it to is that not only it is super easy to make but it is extremely healthy.
Pumpkin seeds are extremely rich in zinc, which is great for your skin especially to fight acne, which believe or not, at almost 40 years old I suffer from. Zinc carries vitamin A to your skin, which regulates your body's hormonal balance.
It also facilitates programmed cell death, which is a natural part of your skin renewing itself. With zinc deficiency skin cells stick together instead of dying and sloughing off like they should, which leads to clogged pores.
Besides skin health zinc is important to your body in many ways, including immunity, cell growth and division, sleep, mood, your senses of taste and smell, eye health, insulin regulation, and male sexual function.
It is a bit hard to get all the zinc you need in your diet unless you consume beans and nuts almost every day. I always have a handful of pumpkin seeds each day for skin health so I always make sure I have them stocked in my pantry.
This is a great way to incorporate pumpkin seeds into your diet if you don't like to have them plain.
For the pumpkin seed salsa visit my friends at Nuts.com Here is where I get all my nuts and seeds as well as baking flours, dried fruit and much more. It is the only place you need to shop for all your healthy cooking and baking ingredients.
Enjoy!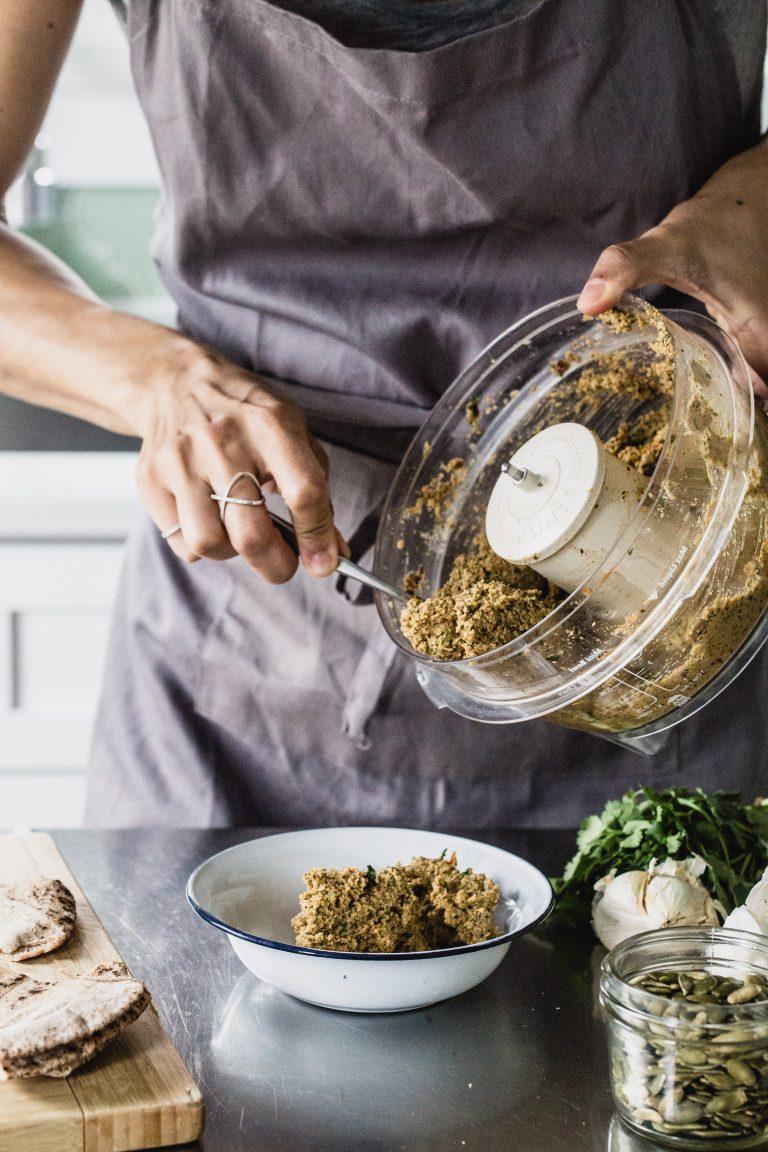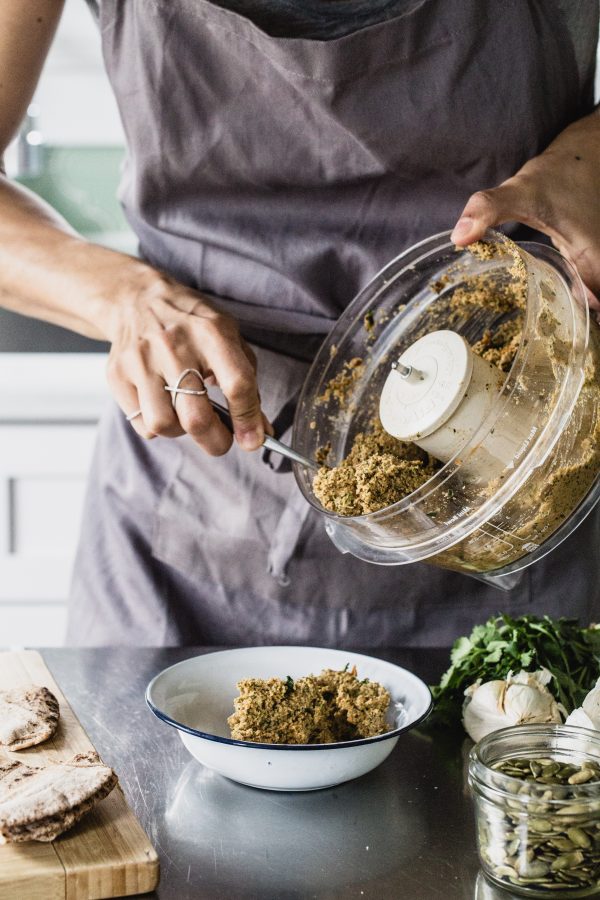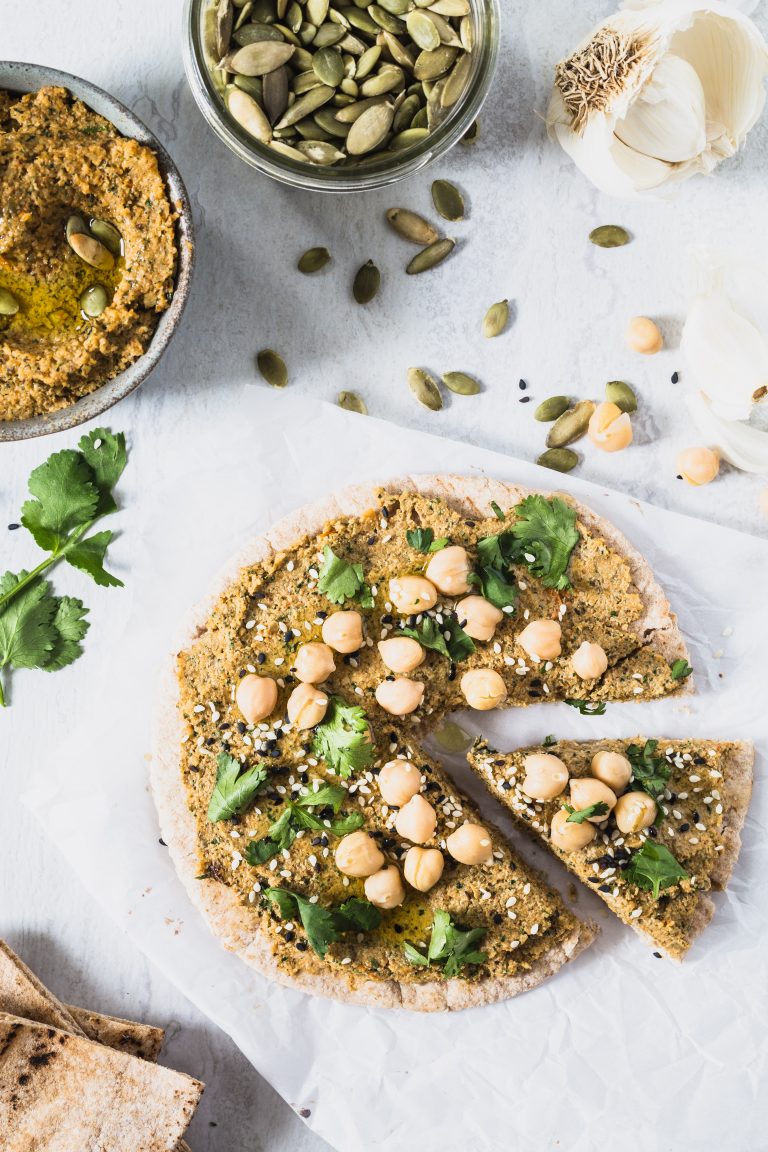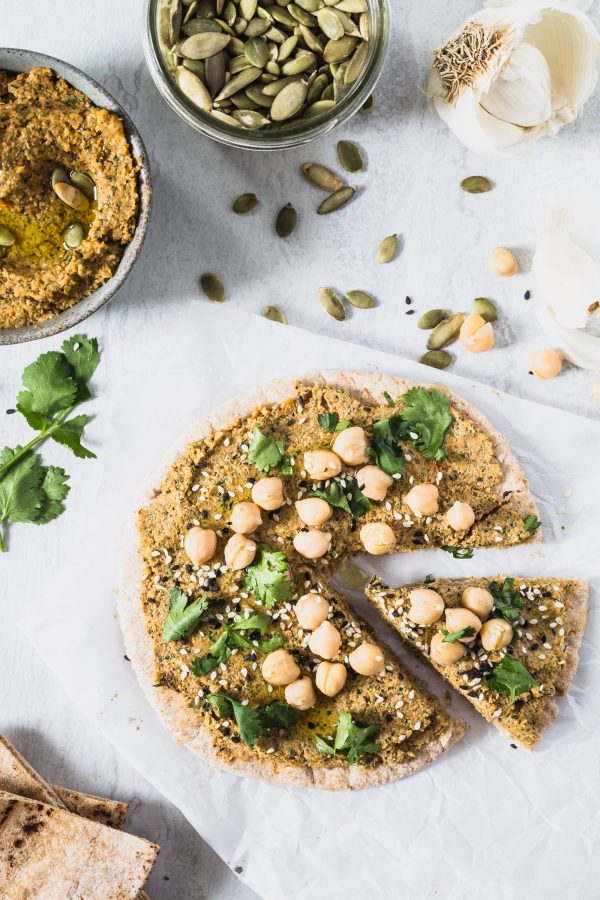 This recipe is sponsored by Nuts.com The opinions and text are all mine. The end.