Roasted cauliflower with parsley and lemon
This recipe is sponsored by Walmart. I used their product to make this delicious Roasted cauliflower with parsley and lemon. The opinions and text are all mine. The end.
Seasonal vegetables is something that I always strive to use as much as possible. This summer I have been cooking quite a bit with one of my favorite vegetables, cauliflower. When it comes to cauliflower, one of my favorite ways to serve it is roasted. I have made it my mission to make at least one new cauliflower recipe per week the past 2 months and this roasted cauliflower with parsley and lemon recipe has been one of my favorite by far.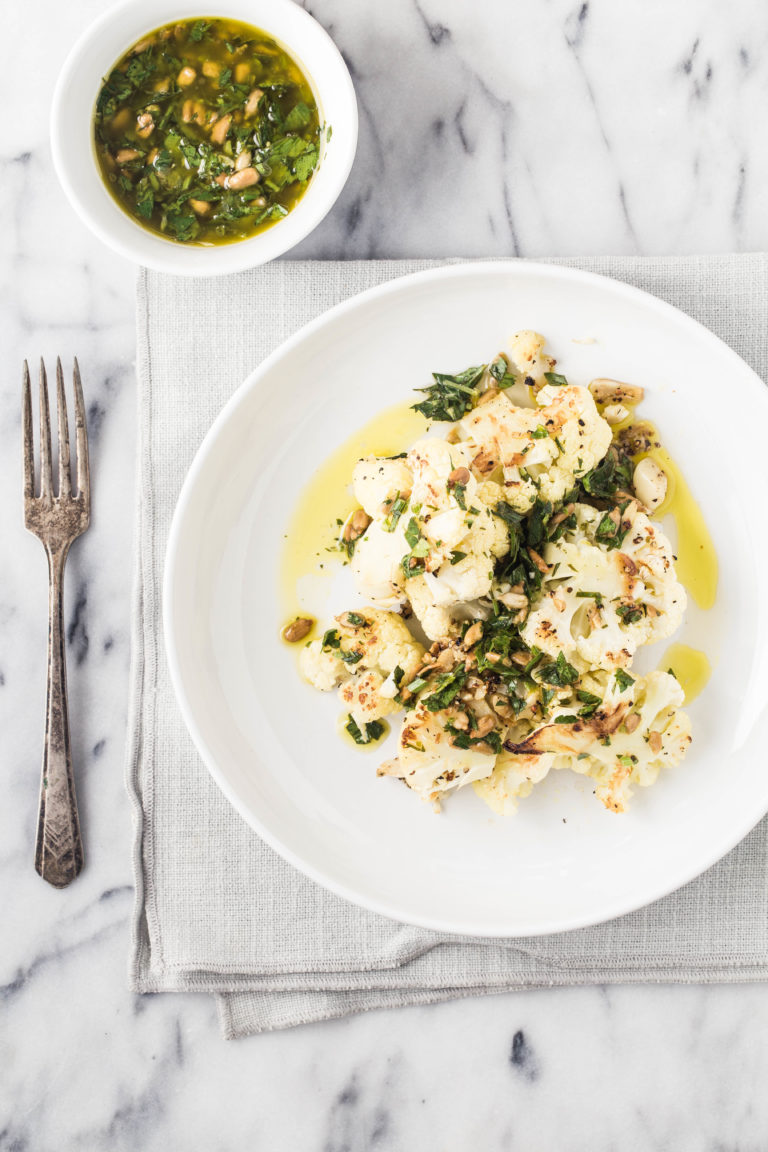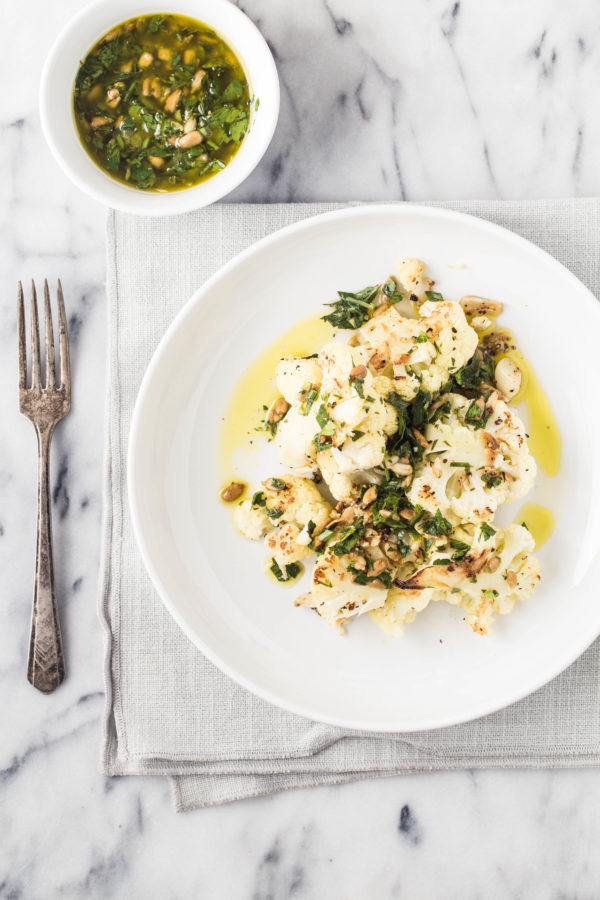 I was recently at Walmart's Rediscovering America Campaign at the James Beard House in Manhattan where it tasks 10 James Beard Chefs that feature fresh, affordable fruits and vegetables available at Walmart.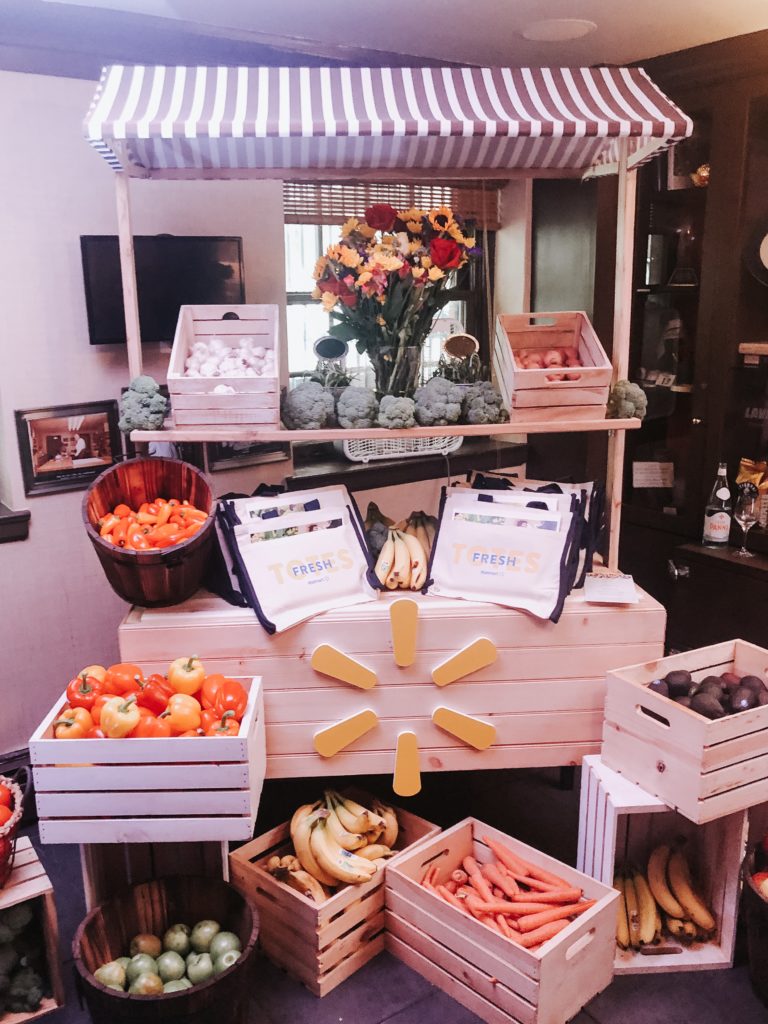 The recipes that were showcased were nothing but sensational. All canapés were delicious, unique and super tasty. All chefs made sure to use fresh seasonal ingredients which elevated the quality of the recipes by providing a tastier result.
Then menu for the Walmart's Rediscovering America Campaign consisted of:
Okra fries.
Shishito peppers.
Cauliflower curry with coconut sticky rice.
Brussels sprout Yassa, spiced broccoli with avocado pistou.
Watermelon cucumber salad with west African peanut sauce.
Brown rice milk ice cream with organic strawberries.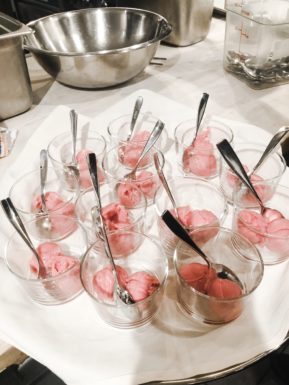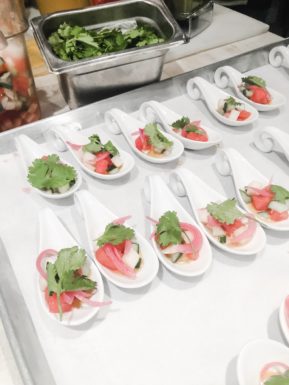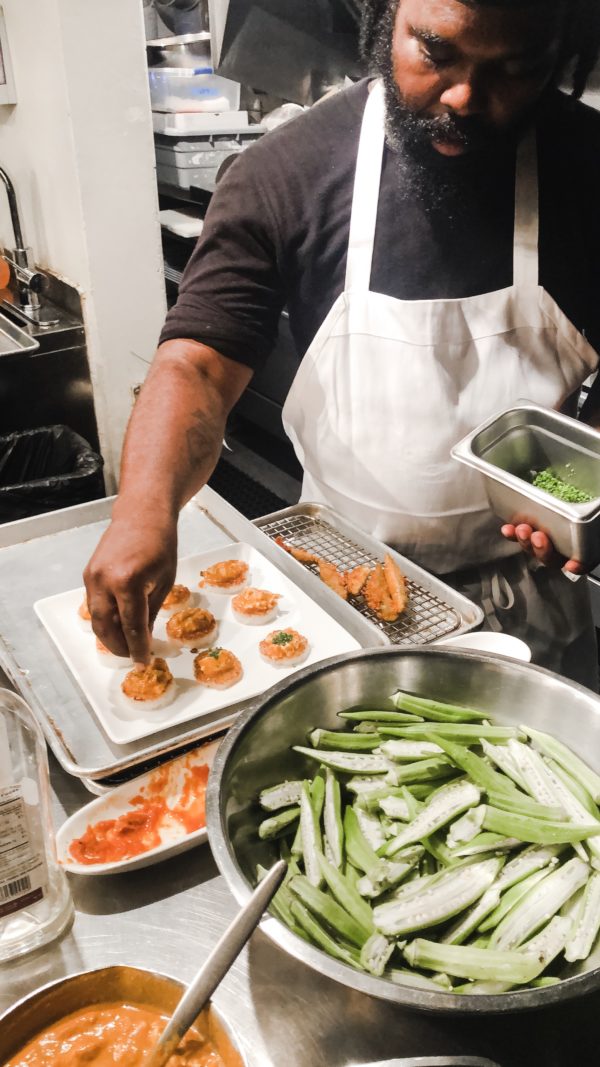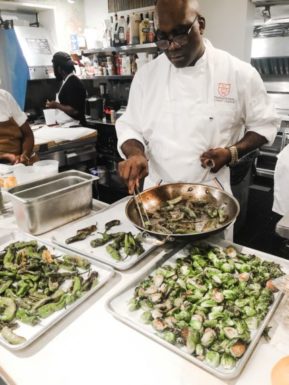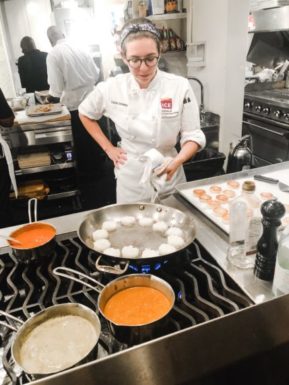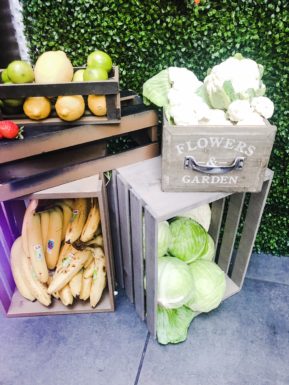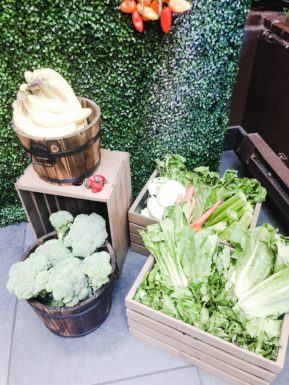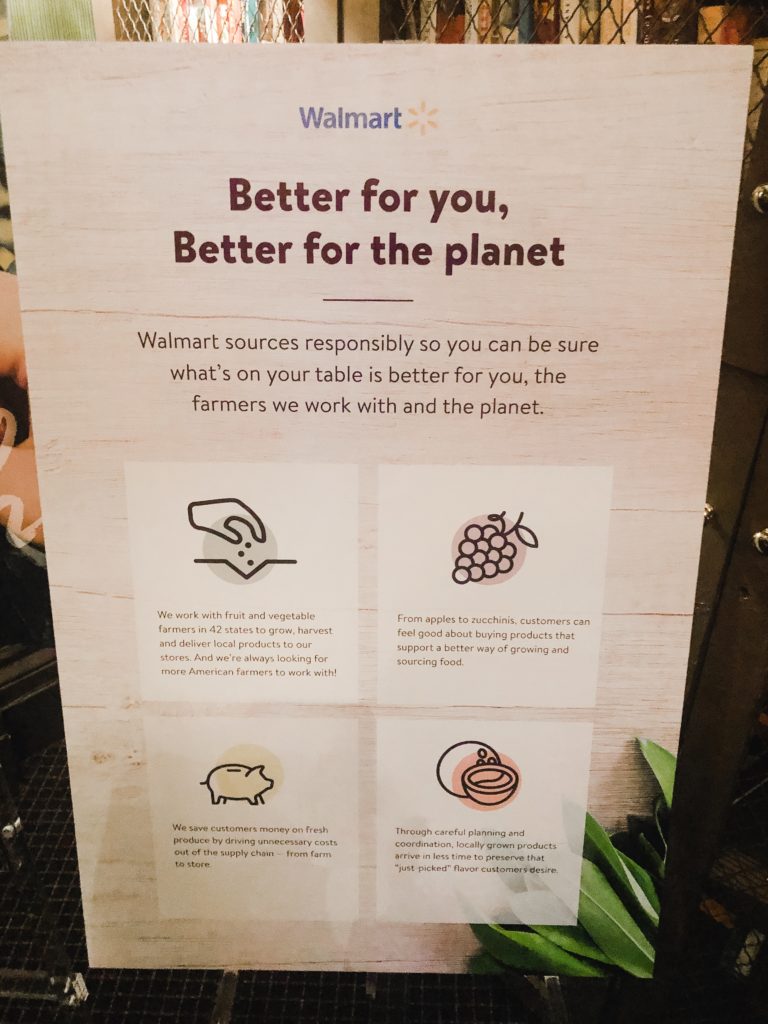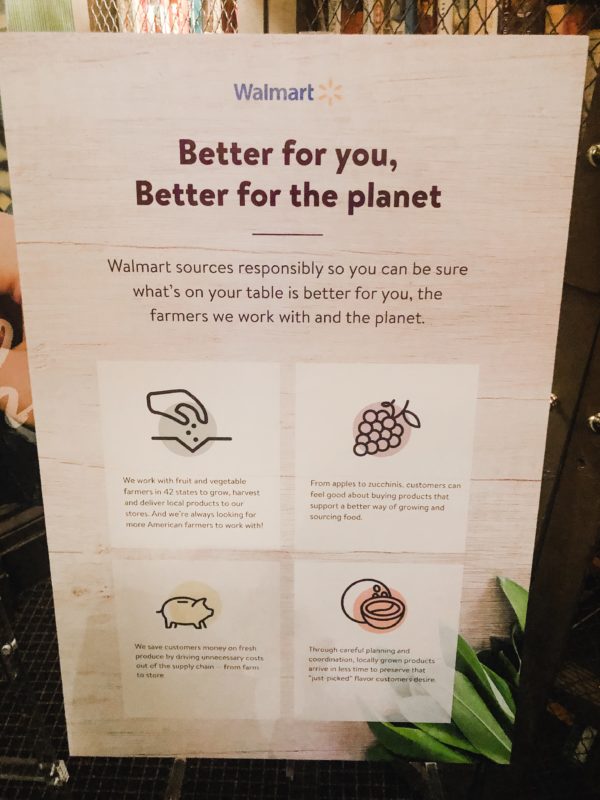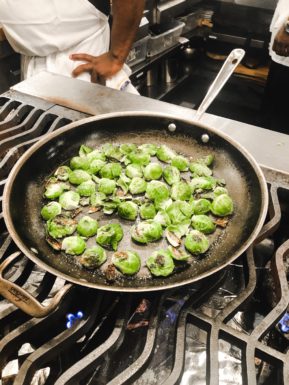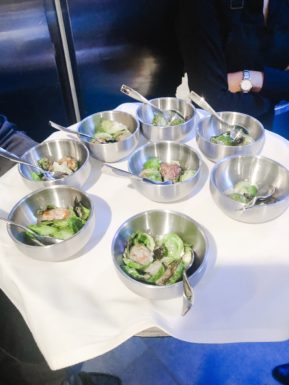 I mean, don't these recipes look sensational? I really don't know what my favorite was but the cauliflower curry and Brussel sprouts were just plain sensational. Nothing like using fresh seasonal vegetables to obtain top notch tasty recipes.
I am extremely happy that Walmart is committed to offering a fresh, broad assortment of locally grown and organic produce to our customers.
Supporting local farmers allows Walmart to not just positively impact the economy, but also offer our customers incredibly fresh, high-quality produce. And we literally support thousands of American farmers.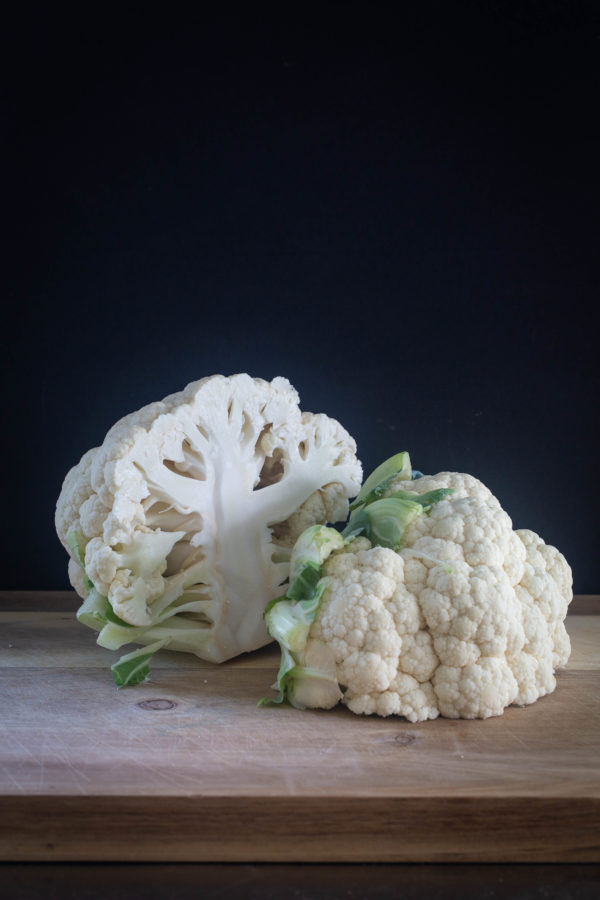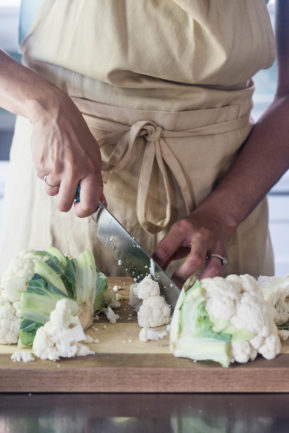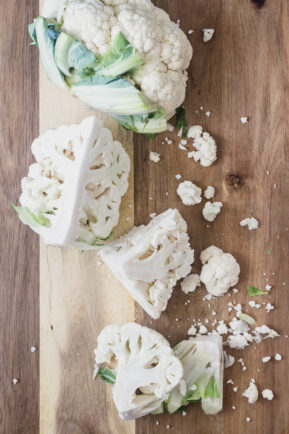 This roasted cauliflower with parsley and lemon recipe was super simple yet delicious. Just a few ingredients, a few minutes for prep and you have an awesome vegetable side dish or appetizer. The lemon, parsley and oil were a fantastic combo for the dressing and paired with the roasted garlic and cauliflower it was a match made in heaven.
When cauliflower is roasted it becomes nutty and buttery which is the perfect vehicle to introduce just one or two more ingredients to enrich its flavor.
One thing to keep in mind with cauliflower is to be careful not to over roast it. I roast cauliflower for just 10 minutes, check and then rotate for another 2-3 minutes. I don't like my cauliflower super soft. I like it with some sort of a crunch so if you are like me I suggest that around the 10 minute mark you start to check on it.
Roasting cauliflower is one of my favorite ways to prepare cauliflower. I tend to make double the batch to be able to enjoy it a few days through out the week. My family doesn't mind leftovers and since we all love cauliflower so much it is a win win when making more.
With this recipe you can swap the main vegetable if you like. If you prefer to use Brussel sprouts or even broccoli instead of cauliflower you can do so. It will work great as well. I think next time I might actually use Brussel sprouts.
I hope you get to make this amazing simple, healthy super tasty roasted cauliflower with parsley and lemon. If you like cauliflower and I am sure it is going to become one of your favorite recipes to prepare.
Enjoy!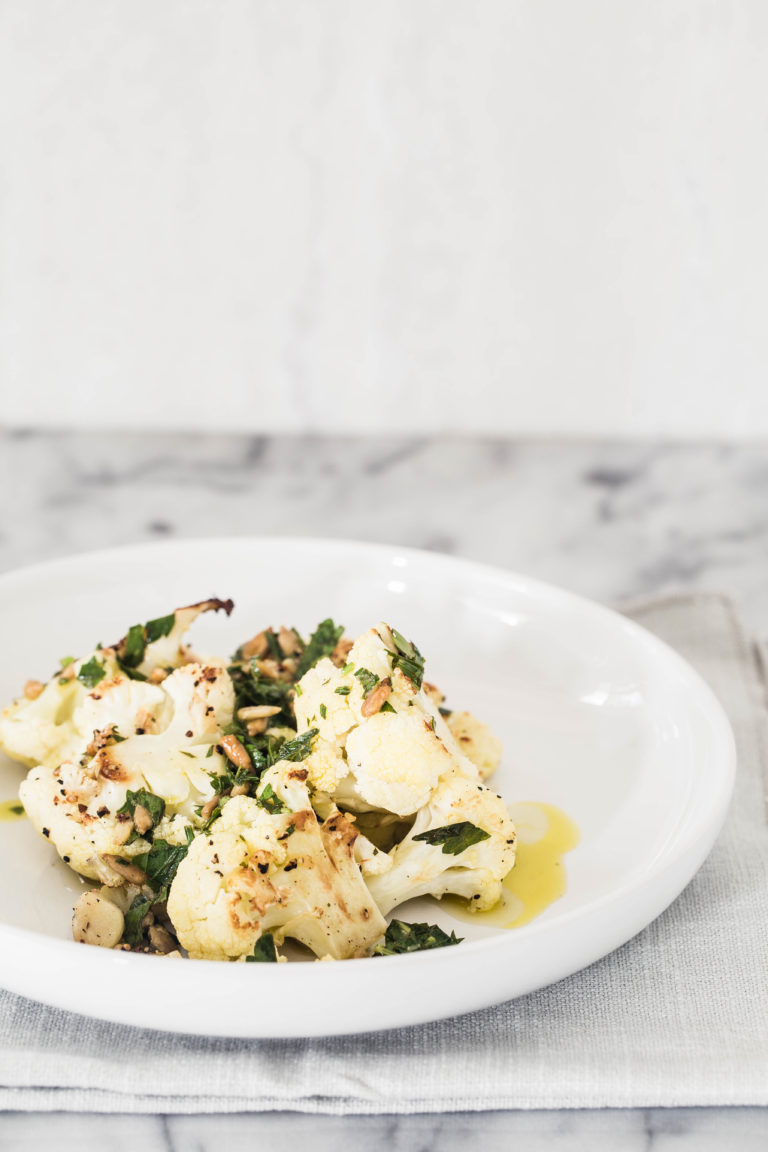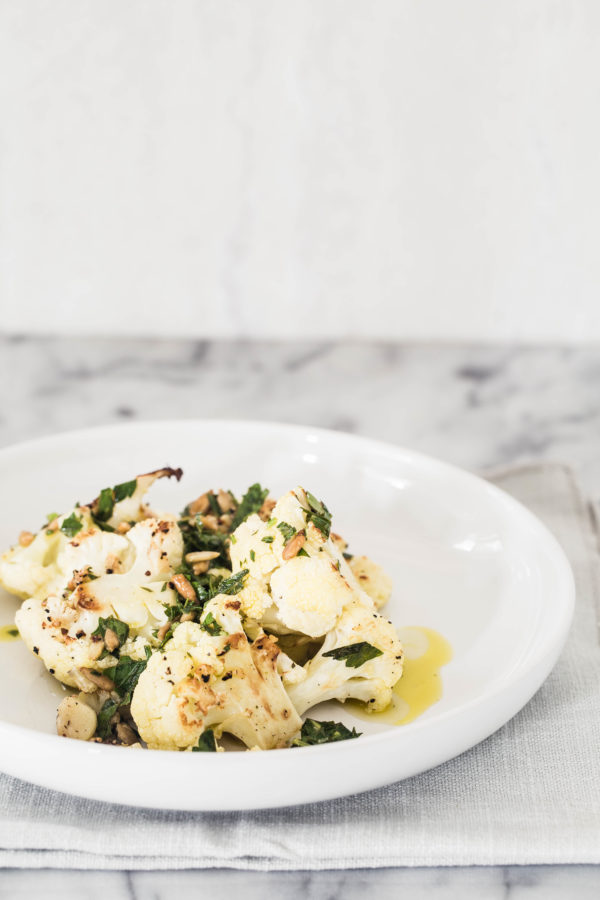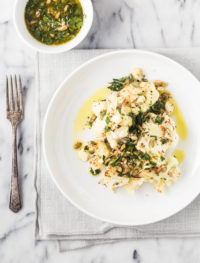 Roasted cauliflower with parsley and lemon
Yield: 4 servings
Cook Time: 15 minutes
Total Time: 25 minutes
Ingredients:
2 large head cauliflower, cut into large florets
1/4 cup extra virgin olive oil
6 garlic cloves, minced
Salt
Pepper
Dressing
1/4 cup sunflower seeds
1/4 cup minced parsley
1/4 cup extra virgin olive oil
juice of 1 lemon
Directions:
Preheat the oven to 450° F. Toss the cauliflower and garlic with the oil and a generous pinch
of salt. Spread on a baking sheet and roast for 10 minutes, turn once and roast further for
another 5 minutes.
Combine sunflower seeds, parsley, olive oil and lemon juice in a small bowl and stir to
combine. Taste and season with salt and freshly cracked black pepper.
Arrange the cauliflower on a large serving plate and spoon the dressing over it. Toss to serve.