No bake key lime pie, gluten free
If you like key lime pie you are going to love this no bake key lime pie, gluten free. So much easier!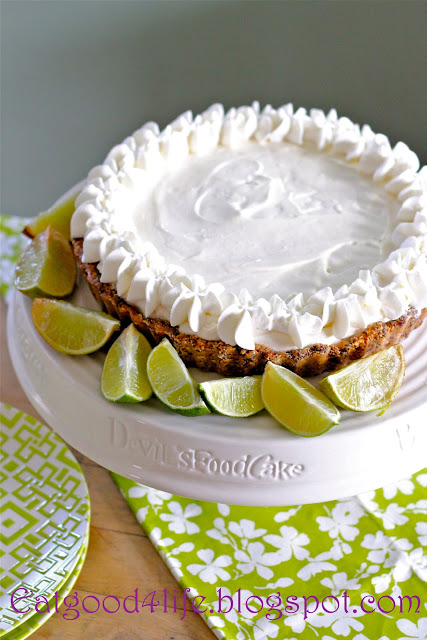 Remember when I made this no bake key lime version a while ago? Maybe NOT :-)
Well, I have been going through some of my recipes and trying to choose which ones to update or healthfied a bit more.
Do you have any of my recipes you want me to make healthier? if you do, let me know.
When I first started this blog, I was working with a point and shoot camera. There was nothing wrong with it, but it was not intended for food pictures.
It made the job super hard. I could not shoot on days where there was no sun light, and I always had to use a tripod to make sure the pictures didn't turn out blurry.
All in all, it was a pain in the butt.
Anyhow, some of my very first posts have food pictures that aren't that appealing. What I am trying to do is update some of them. Little by little it will get done.
Onto the post now, shall we?
For this time around, I used the base that I made for the no bake frozen lemonade cheesecake I made a while back. We really enjoyed that based, so I figured, why not use it here?
We actually liked this version much better, but if you still like the other base, well just go for it. However, I think you can decrease the sugar content of it, I used 1/4 cup less sugar for this version.
Either way, they are both good. You choose…
Enjoy!!
This is about how the crust mixture looks like after you pulse all of the crust ingredients together. Just press it down onto your favorite round pan with removable bottom.
This is a fairly easy pie to make. No especial skills required. Just a food processor and some mixing ability :-)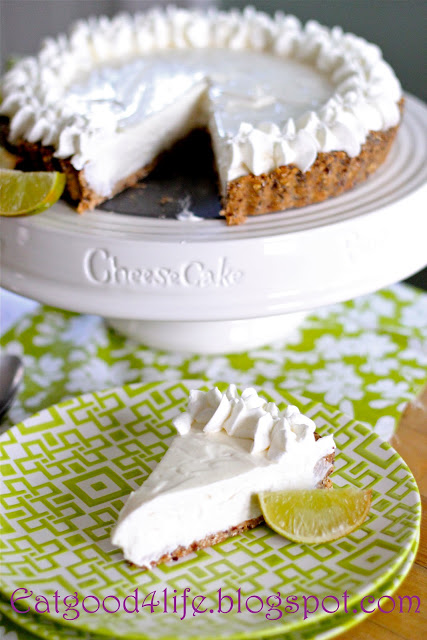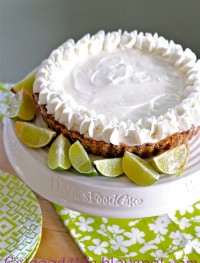 No bake key lime pie, gluten free
Yield: 8-10 servings

Total Time: 25 minutes
Ingredients:
Crust

Filling
8 oz cream cheese, at room temperature
1 cup heavy cream
1/2 cup +1 tablespoon confectioner's sugar
Juice of 3-4 key lime, regular limes will also work.
Directions:
Place oats in the food processor and pulse until they are pulverized. About 1 minute. Add the remainder of the ingredients and pulse until mixture comes together. About 1-2 minutes.

Press the crust mixture down onto the pan (I used a 9 inch round pan with removable bottom) making sure you go up the sides as well. Place it the fridge while you work on the filling.

In a bowl, with an electric mixture, combine the cream cheese, sugar and lime juice until smooth. In another bowl whipped the heavy cream until firm peaks form. With a spatula, carefully fold the whipped cream into the lime cream cheese mixture.

Pour the mixture over the prepared crust and decorate as desired. I used a little bit more heavy cream with two tablespoons of maple suryp and piped it with a decorative tip.

Make sure you refrigerate the pie over night before serving.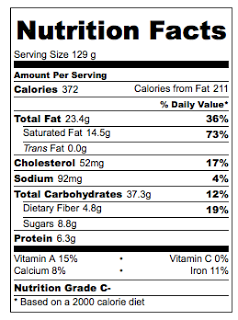 Nutrition facts calculated based on the recipe giving 8 servings.