Raspberry cheesecake
Cheesecake is one of my favorite desserts so today I wanted to make a different take, Raspberry cheesecake.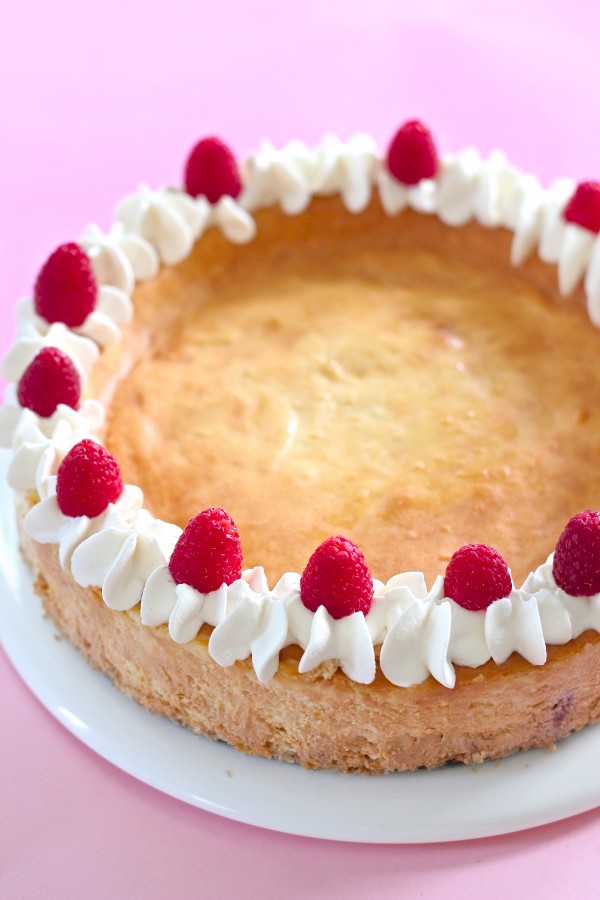 I have not made a cheesecake in for ever. After visiting the Cheesecake Factory restaurant with my family the other day and looking at all of those unhealthy, awesome looking cheesecakes, I had the urge to make one.
We actually purchased a couple of different flavors to taste. A coconut version and a raspberry chocolate one as well that  were they super sweet, who on earth can eat that sugar bomb? Apparently a lot of people but not me. I think one slice lasted us at least three days. One teaspoon and I had enough of it. After spending $8 dollars per tinny slice I was not about to throw them in the garbage, I tell you that, but I was happy to see them gone after three days.
I have yet to make a coconut and lime flavor one. I want to experiment with a couple of ideas that I have but for the most part I think I have the recipe down pack. I think this cheesecake combination is going to be absolutely amazing!! I have made a lime cheseecake in the past that was awesome, but this one I think is going to be way better I think.
While baking this Raspberry cheesecake a great idea occurred to me. I think I should have placed a layer of the  awesome raspberry chia seed jam I made a couple of weeks ago in between the crust and cheesecake layer. That would have just been awesome and I bet very tasty to say the least. Next time for sure.
So today I have the winner for the amazing Wholesome Sweeteners giveaway. It is entry #95 that corresponds to ASHELY. Ashely, you have 48 hours to get in touch with me to arrange details.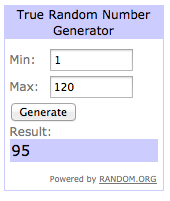 I a couple of weeks I have another super awesome giveaway, so stay tuned for that one. Well, I hope you try these cheesecake. I though it was just superb but you bake it and let me know what you think.
Stay safe and enjoy!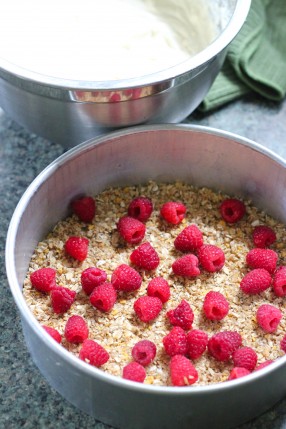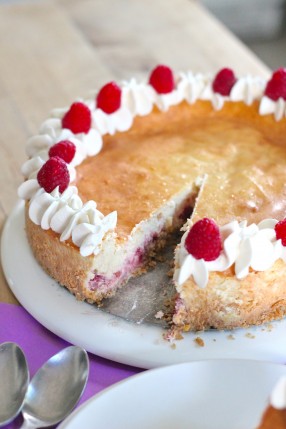 I only used 6 oz of raspberries to place over the crust but I think you should do double the amount. It will be way better. I also used a cheesecake pan with removable bottom but you can use a springform pan too.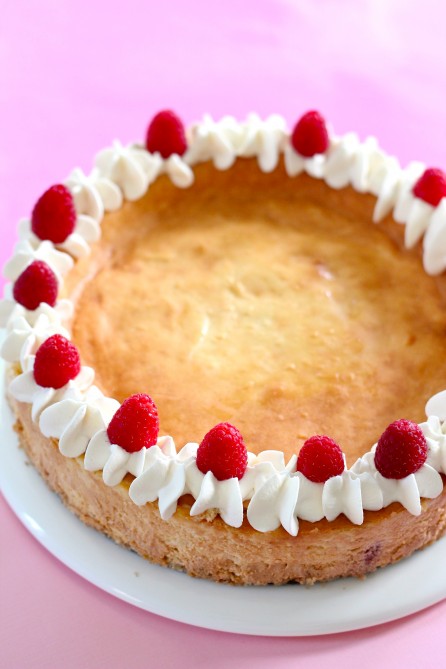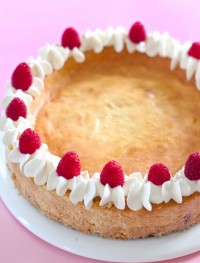 Raspberry cheesecake
Yield: 8-10 servings
Total Time: 2 hours
Ingredients:
3 8oz cream cheese, room temperature
3/4 cup unrefined sugar
3 organic eggs, room temperature
1/3 cup Greek yogurt
2 tsp raspberry extract or vanilla extract8 oz organic raspberries, I think a few more would be ideal
Crust
1 cup rolled oats, gluten free
1 cup favorite cereal, I used homemade granola
2 tablespoons butter, melted
1-2 tablespoons almond milk
Directions:
Preheat oven to 325°F. Place oats and cereal in a food processor and pulse until pulverized.
On a 9 inch cheesecake pan, with removable bottom or 9 inch springform pan, place pulverized oat mixture, melted butter and milk and mix through. Press down onto the pan. Scatter fresh raspberries over the crust. I only got 6 oz of raspberries but if you double the amount it would be way better.
In a large bowl beat cream cheese until smooth. Beat in the sugar, vanilla, and Greek yogurt until combined. At low-speed, incorporate one egg at a time blending until smooth.
Pour cheesecake batter over the crust and raspberries and bake for 1 hour and 45 minutes. Turn oven off, open the door slightly, and let cheesecake set in the oven for about 30-45 minutes before placing it in the fridge.
Refrigerate cheesecake for at least 4-6 hours before serving. You can decorate the cheesecake as desired. I used 1 cup heavy cream with 2 tbsp maple syrup and fresh raspberries.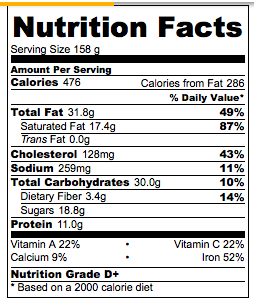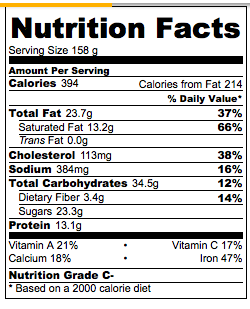 Nutrition facts calculated based on the recipe giving 10 servings. The nutrition label on the right is using reduced fat cream cheese, the one on the left is using regular fat cream cheese which is the one I used.