Raspberry and orange sweet rolls
I am in love with these rolls. I have actually made them twice in the span of one week and tried to experiment with the whole wheat content of the dough. While both turned out good the one that used a mixture of whole wheat and all purpose flour worked best. The texture was more spongy like.
I am actually going to try to make them again just all whole wheat because I really hate having all purpose flour in the mixture. I like them to be 100% whole wheat so I am trying once more and if they are as good or better than the last batch I will change the recipe to 3 cups of whole wheat pastry flour instead :-)
Anyhow, I know that these rolls require a little bit of time but they are worth every minute. If you venture and try them out I suggest you try to get 12 little rolls out of each circle instead of 8 like I did. Either way they will be good, I just think they will be better being a bit smaller.
By the way these rolls are not that sweet at all. They are just perfect!!
Enjoy!!
Dough pictures before and after rising. It took about 2-3 hours. If using all 3 cups of whole wheat pastry flour it will take longer. If choosing to use 3 cups whole wheat flour for the bread, add 1 teaspoon of gluten if you have it. It will help with the rising of the dough as well as the texture.
Place 2-3 tablespoons of marmalade, 2 tablespoons of sugar and 1 tablespoon of shredded coconut over each circle. Then with a pizza cutter divide each circle into 12 if you can. I did into 8 :-)
Left picture depicts the rolls before rising which probably took about 1-2 hours. The right picture was after the rolls risen. I baked it that night and the next morning half the batch was pretty much gone :-)
The dough itself is not that sweet even with the marmalade and all so the glaze complements these rolls very good. You can omit it if you like but I do recommend it!!
You can add what ever marmalade you like to the rolls. I had raspberry on hand but any would work perfectly.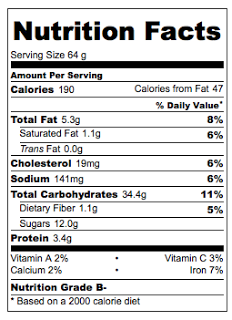 Nutrition facts calculated based on the recipe giving 18 rolls.