Quinoa veggie casserole
I love using quinoa when ever possible. I love the fact that it is such a versatile ingredient plus also gluten-free. This quinoa veggie casserole is super simple and easy to make. You can swop any of the ingredients in this recipe as well as add any of your choice.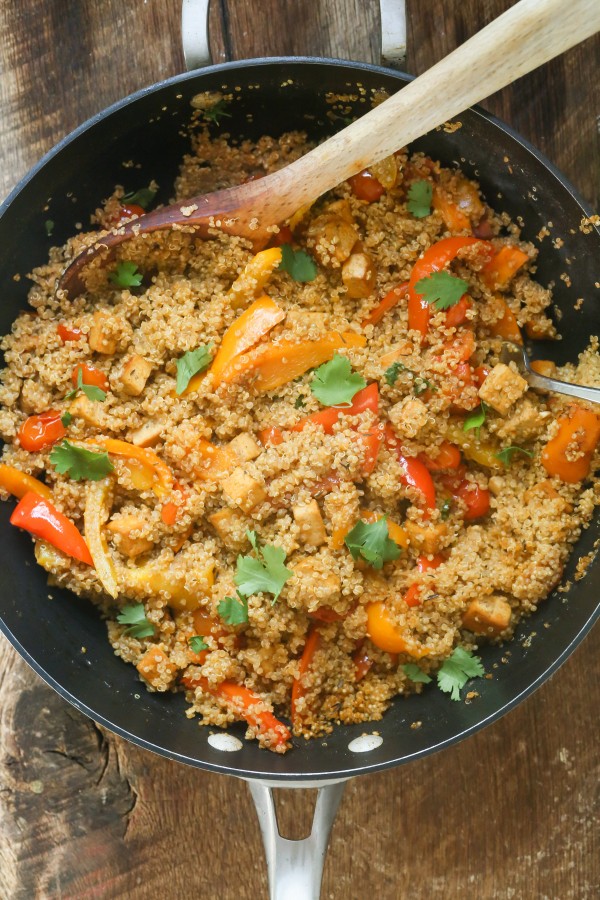 Quinoa is one ingredient I always keep stocked in my pantry. As well as brown rice, it is one ingredient that I use very often, especially for dishes such as this quinoa veggie casserole.
I have done may different types of quinoa casseroles before but most have been baked. This one is done on the stove stop and while I like baking the quinoa making it this way it is still very easy.
Quinoa, besides being gluten-free, it is high in protein, high in fiber and contains many essential minerals. It also contains several flavanoids that have anti-inflammatory, anti-viral, anti-cancer and anti-depressant effects. A very easy to prepare ingredient with many positive health and nutritious properties.
If you are looking for something easy, meatless and healthy to make for dinner look no further. This recipe it is it.
For the quinoa veggie casserole recipe visit my friends at nuts.com. I have partnered with this amazing company which provides a large variety of nuts, grain, flours, seeds and many more healthy ingredients to cater to any restrictive diet. If you are looking for your healthy ingredients I am sure you will find them at Nuts.com. They ship anywhere in the U.S.A.
Enjoy!