Quinoa tabbouleh salad
Have you used quinoa for making salads before? This quinoa tabbouleh salad not only is easy but it is healthy, dairy and gluten free.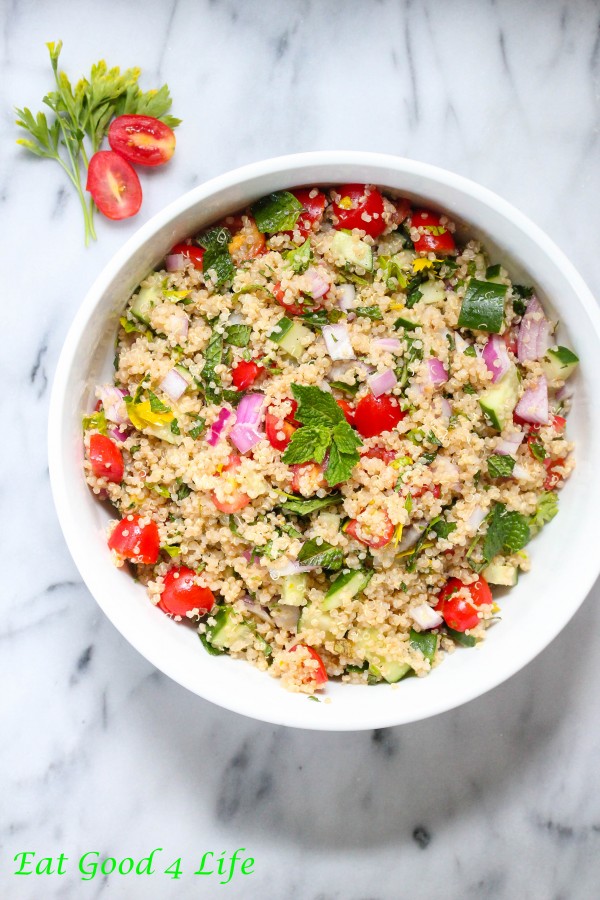 With the hot weather upon us I tend to make more and more salads. Not just with greens but all sorts of types of ingredients. I love using quinoa because it is very versatile. I am thinking of including more quinoa recipes in the blog, or maybe I will just wait to do that for the cookbook. Will see.
Quinoa is readily available but if you want to get high quality organic quinoa I suggest you visit nuts.com for their fantastic top of the line products.
On another note, my computer has crashed yet again today again. The fourth time in 3 months to be exact and the computer is just about a year old…I so over Mac. Their return policy sucks…oh wait!  THEY HAVEN'T GOT ONE. That is right, "If you get a lemon, you will be stuck with a lemon so good luck with that one." That should be Apple's slogan… for real!
Anyways, I won't board you with my computer problems.
To get the recipe for this quinoa tabbouleh salad go on over to nuts.com. Make sure you browse their many items they offer.
Until my next post,
Enjoy!