Quinoa mixed fruit salad
I am loving quinoa lately for many of my meals and desserts. This quinoa mixed fruit salad is a recipe that I will be making all summer. Extremely easy, simple and refreshing.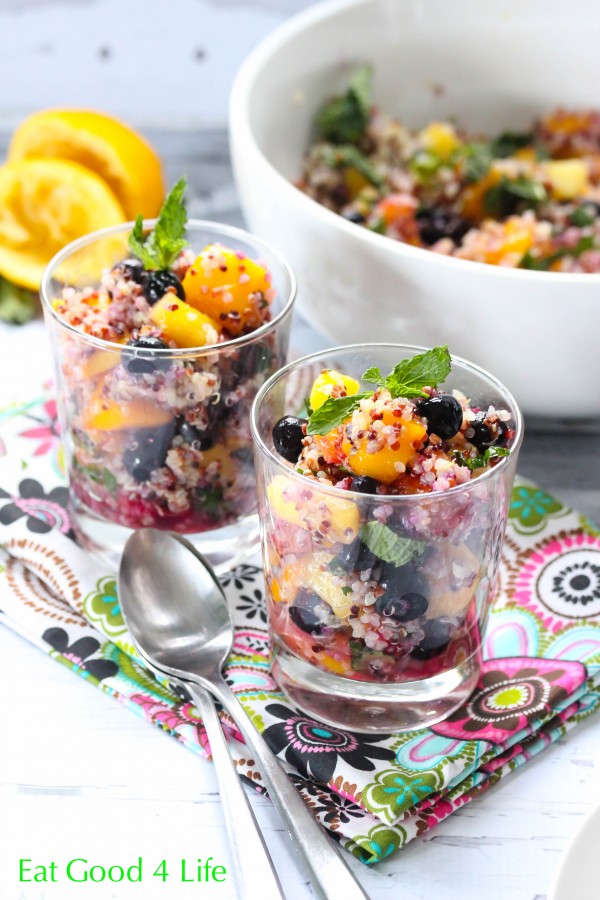 With spring here and summer just around the corner, refreshing, easy and light foods is what my family craves.
This quinoa mixed fruit salad is nothing but easy and refreshing. It is also healthy and perfect for family gatherings and barbecues. This can be eaten in place of dessert as a healthy alternative or even as a snack.
If you don't like some of the fruit chosen for this recipe you can swap it for any of your choice, as this recipe is very versatile. Just don't omit the fresh mint, as this gives the salad a really refreshing and unique flavor.
For the quinoa mixed fruit salad recipe go to Wayfair so that you can make these magnificent nutritious salad that I am sure everyone will love.
Enjoy!