Quinoa chorizo paella
I have been in Spain for the past 3 weeks. I have emerged myself in many of their culinary specialties especially paella. Today I made a different take of the famous paella dish, quinoa chorizo paella, using quinoa and chorizo.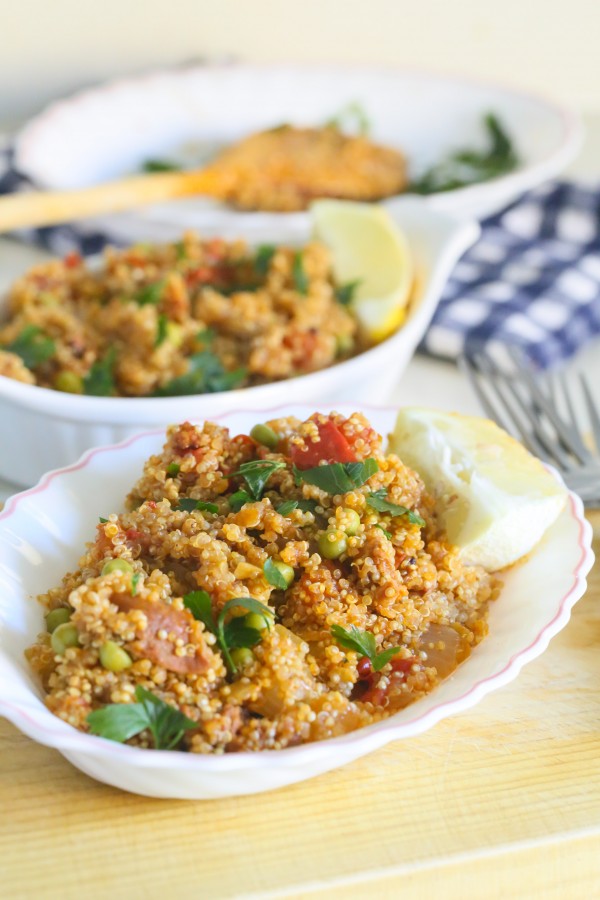 I love the fact that paella can be cooked in one pot and there is not much cleaning to do. While you can make paella with just seafood or chicken and other meats today I opted for just using chorizo to infuse the quinoa and other ingredients with its flavor.
There is not many times that we get to eat meat and chicken but while in Spain anything goes. I have bought chorizo in the USA before at many different grocery stores so I am sure you will be able to purchase it there. If you would like to keep this dish vegan and vegetarian you can use soy chorizo which is also readily available at grocery stores. I have gotten it at Trader Joe's before.
I like to use quinoa for many of my recipes that calls for rice. I like to add variations and since quinoa is still gluten free and cooks pretty easily as well is a great substitution ingredient for me to use.
For this recipe I use Bob's Red Mill whole grain quinoa. You can directly buy it from their website or at the grocery store. You can also use any of their line of quinoa instead of the white kind. Bob's Red Mill has a large variety of flours, cereals, grains, seeds and many products that are also gluten free so make sure you check their products while on their site. They have anything you will need for your baking as well.
Paella is one of the most popular dishes in Spain. Depending on the area that you are in it is made with different ingredients.  All of them equally delicious  but this is my healthier different take on Paella. I hope you like it.
Enjoy!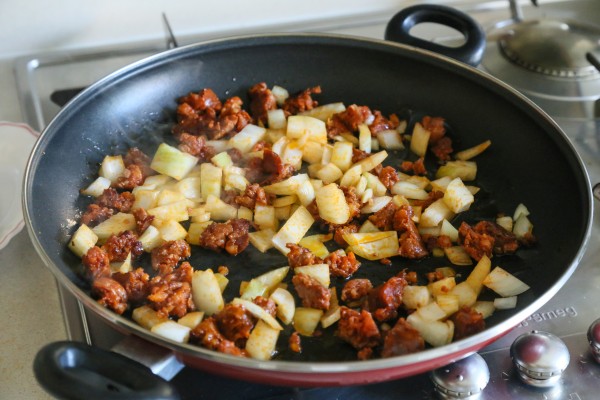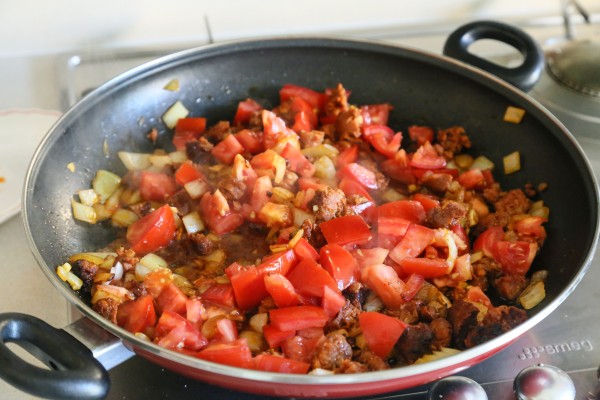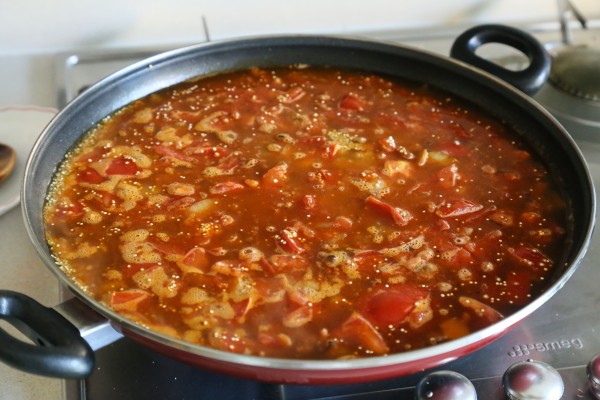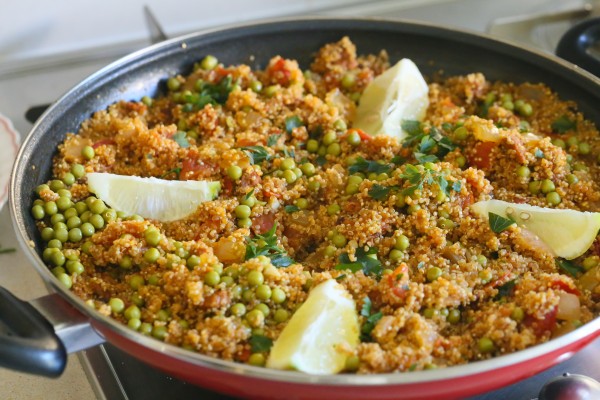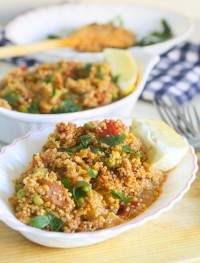 Quinoa chorizo paella
Yield: 8 servings
Total Time: 45 minutes
Ingredients:
2 cups quinoa
8 oz chorizo, chopped
3 large fresh tomatoes, chopped
1 large onion, chopped
3 tsp paprika
1 tsp celtic salt
1 cup frozen peas
1 lemon, juice
chopped parsley
Directions:
In a large non-stick paella pan or any other round pan of your choice, over medium to high heat, place the chopped chorizo and onions. Cook for 2-3 minutes until the chorizo starts releasing the oil and the onion is starting to become translucent.
Add the chopped tomatoes and salt and cook further for 2 minutes. Add the quinoa and stir. Add 4 cups of hot water and stir. Let the water cook out. When the 4 cups have evaporated, add another cup of hot water and the peas. Let the water cook out. At this stage the quinoa should be cooked.
Turn the heat off and add the juice of 1 lemon and chopped parsley. Serve while still hot.