Quinoa black bean burgers – gluten free
I am so in love with these quinoa black bean burgers – gluten free. I can't believe how simple they are to make and how tasty they are. Super healthy, vegetarian and feeling.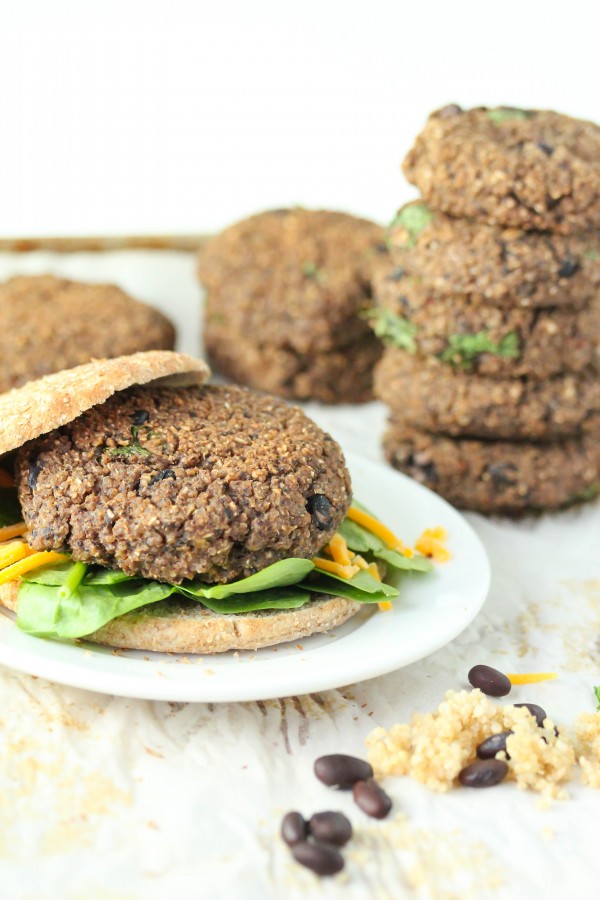 I have not made homemade burgers in for ever. I have a black bean burger recipe in the blog that I made a while back but never cared to make any other variations after that. This one turned out great. What I liked about this recipe the most is that they were baked instead of fried. So much healthier for you. Also the fact that you can make these as fritters, or any shape and size of your liking, which is what I actually made with most of the mixture for this recipe anyways.
I wanted to experiment the mixture so I shaped a couple of burger size patties to see how they would come out. They did come out great. To give these burgers some flavor I used cumin powder. You can use any other spicy of your choice. This recipe is very versatile so use any spice flavors that you enjoy best.
For the quinoa black bean burgers – gluten free recipe go to my friends at Nuts.com. While you are there don't forget to browse their products. They have a large variety of baking and cooking goods and their quality is the best. I can vouch for that!
I hope you like this recipe.
Enjoy!