Quick orange sweet rolls
This recipe is sponsored by Florida's Natural. I used their product to make this delicious Quick Orange Sweet Rolls. The opinions and text are all mine. The end.
Baking is one of my favorite ways to spend time in the kitchen. Baking helps me decompress and is a form of therapy for me. Breads are a special choice for me to make whenever I feel like I want to spend more time in the kitchen. This time in the kitchen, I chose to make a batch of quick orange sweet rolls that don't require multiple dough rises.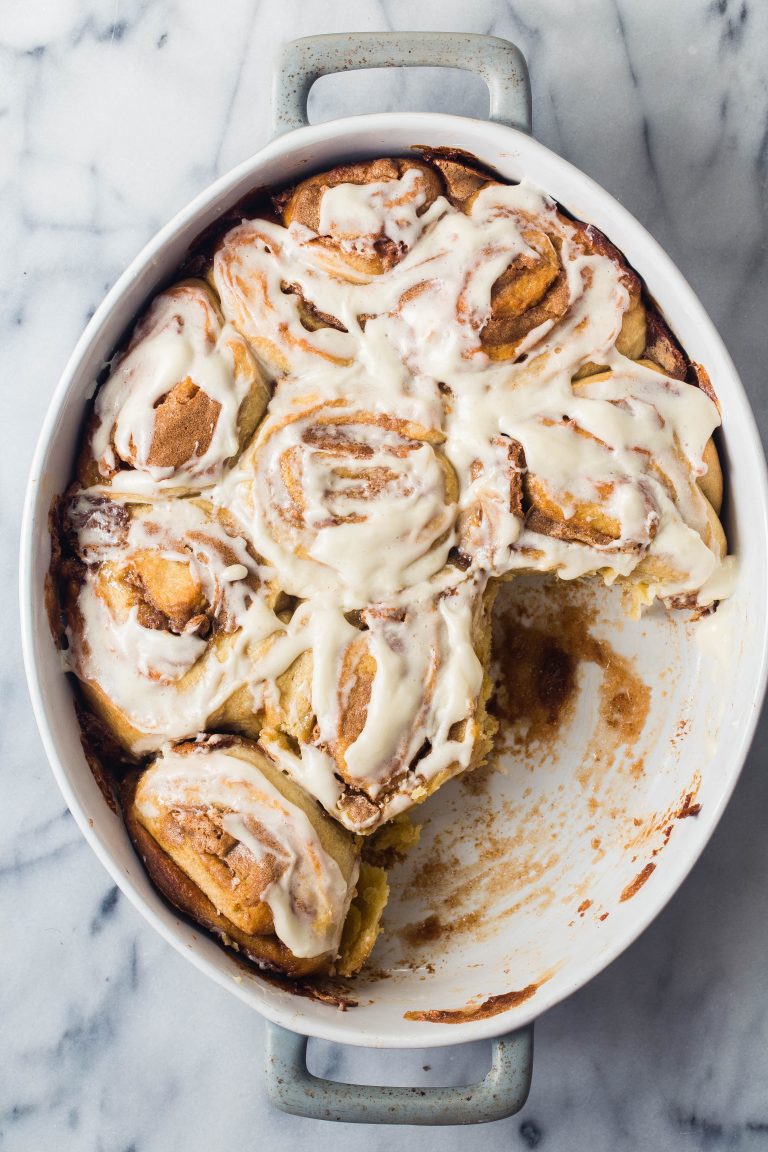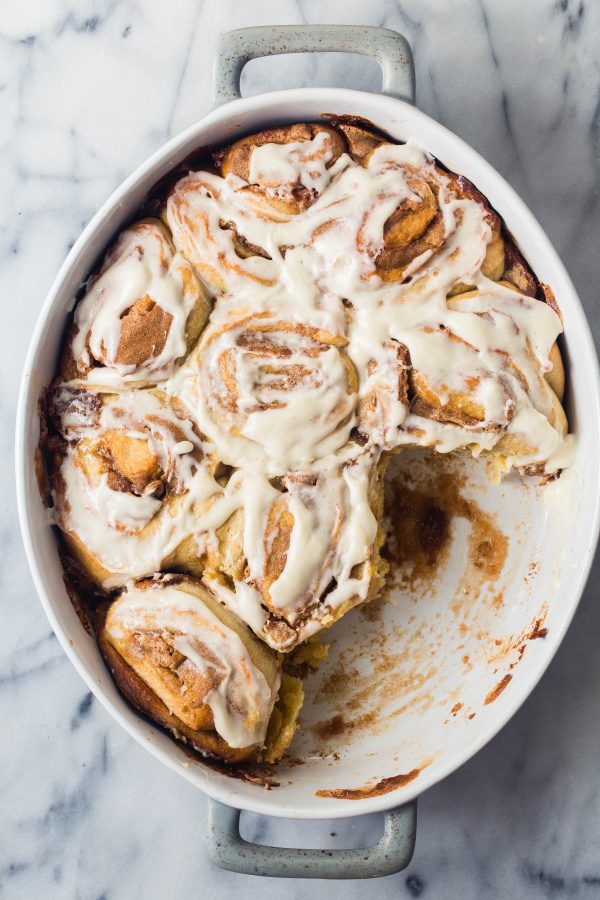 Coincidentally, tomorrow is National Orange Juice Day! What better day for these orange-flavored treats?
Roll recipes can take quite a long time to prepare given that most recipes call for multiple dough rising times. However, with this recipe you don't have to waste much time with the rising step.
The only rising time you need is after rolling and placing them in the pan prior to baking. They rise for one hour, then you can start baking. Once you place the rolls in the oven, they will keep rising and you will obtain the desired fluffiness and rise of conventional cinnamon rolls.
I was quite pleased with how these quick orange sweet rolls turned out. My family enjoyed them thoroughly and on top of that, the rolls weren't too sweet!
It was also my first time using cream cheese for the frosting. It is definitely my favorite way to frost rolls now and going forward, this is what I will be using.
For the perfect orange flavor, I chose Florida's Natural® Brand Orange Juice. Whenever possible, I choose top notch, quality ingredients to make sure my recipes turn out when it comes to flavor, and Florida's Natural delivers.
Florida's Natural is made from one simple ingredient — Florida oranges. And only Florida oranges. No water, sugar or preservatives are added. The orange juice comes from pure Florida oranges. There are no artificial flavors or ingredients. I choose Florida's Natural because the oranges are simply squeezed, flash-pasteurized and poured into cartons that ensure a fresh straight-from-the-grove taste.
Finally, I prefer this recipe because the rolls aren't too sugary or sweet.  If you prefer your rolls on the sweeter side, you can add more frosting. For my family, a teaspoon on each roll is good.
If you have any leftover frosting, you can also freeze it for the next time you make these quick orange sweet rolls. I intend to use it next time I make these rolls…which will be very soon!
If you are looking to bake in the upcoming days, give these quick orange sweet rolls a try. These are one of the best roll recipes I have made to date.
Enjoy!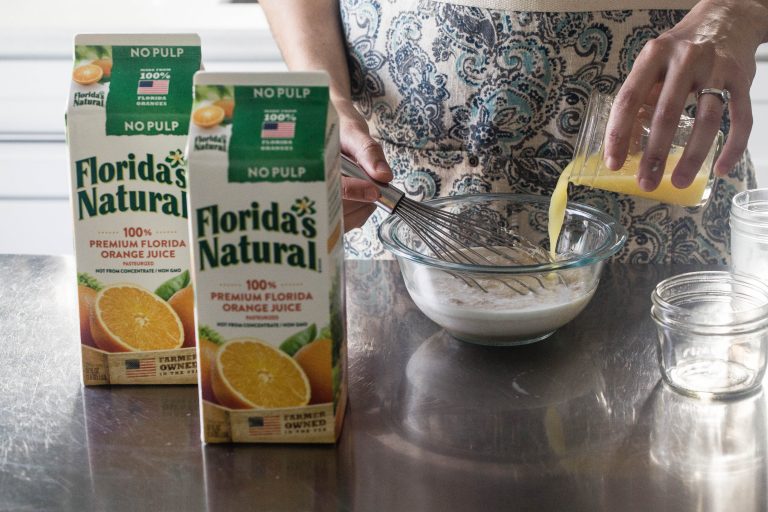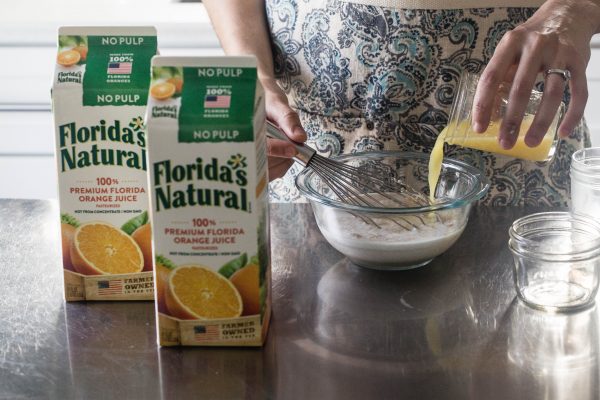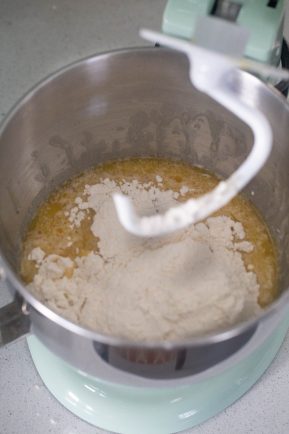 .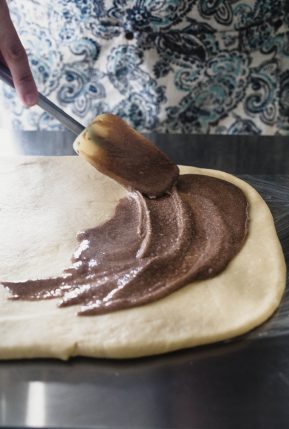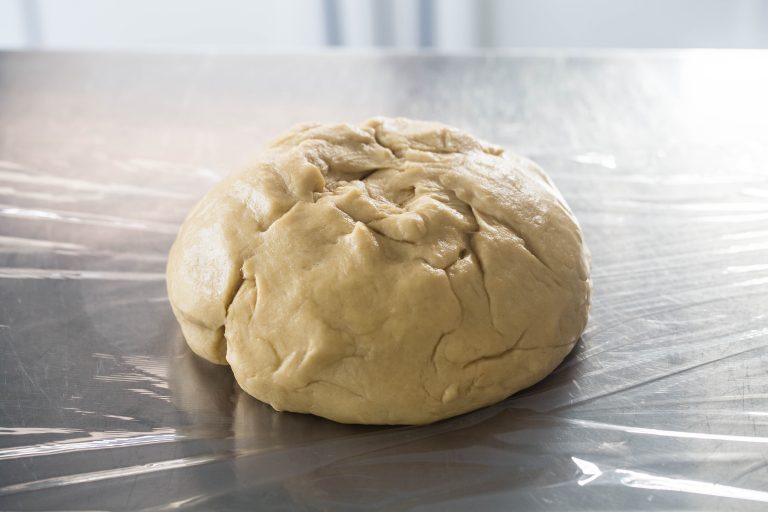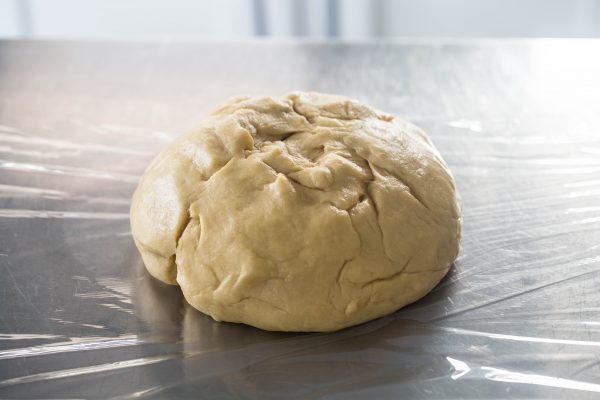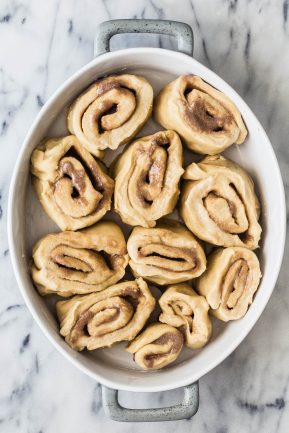 .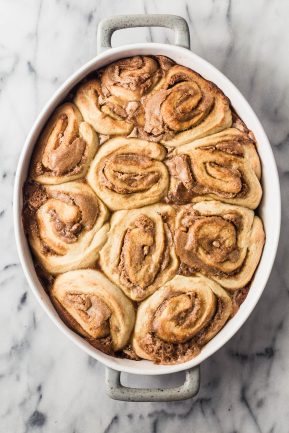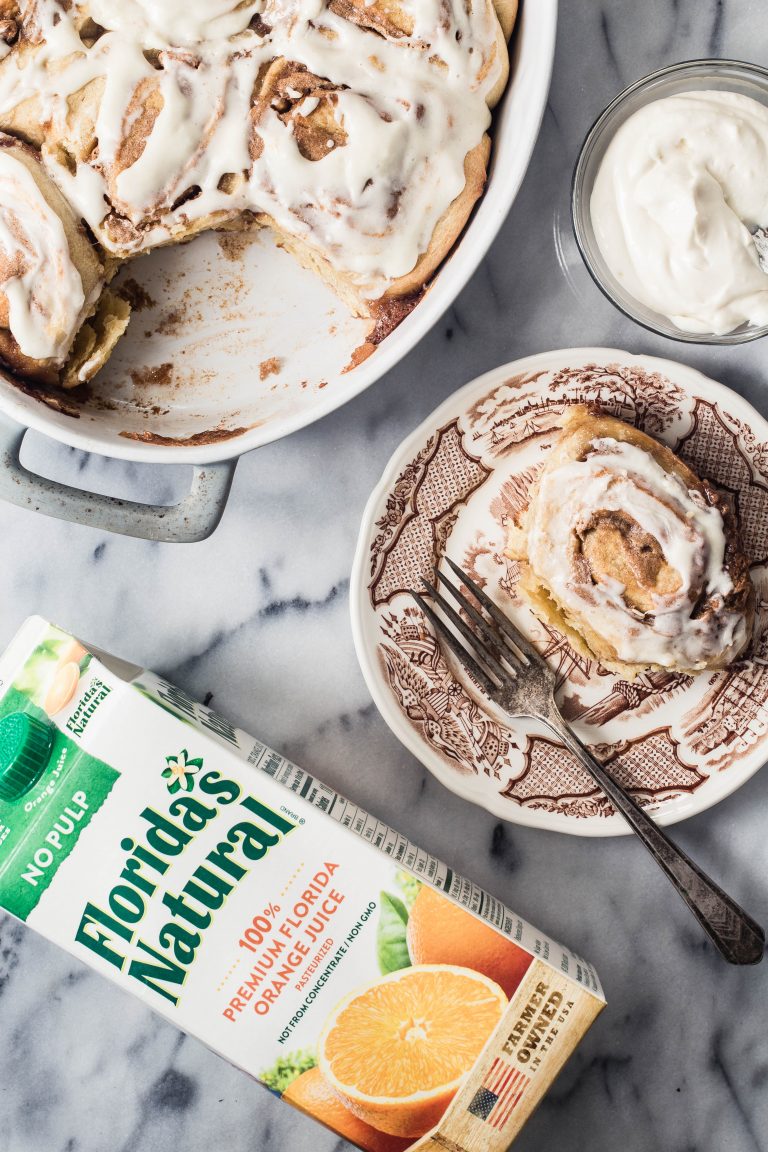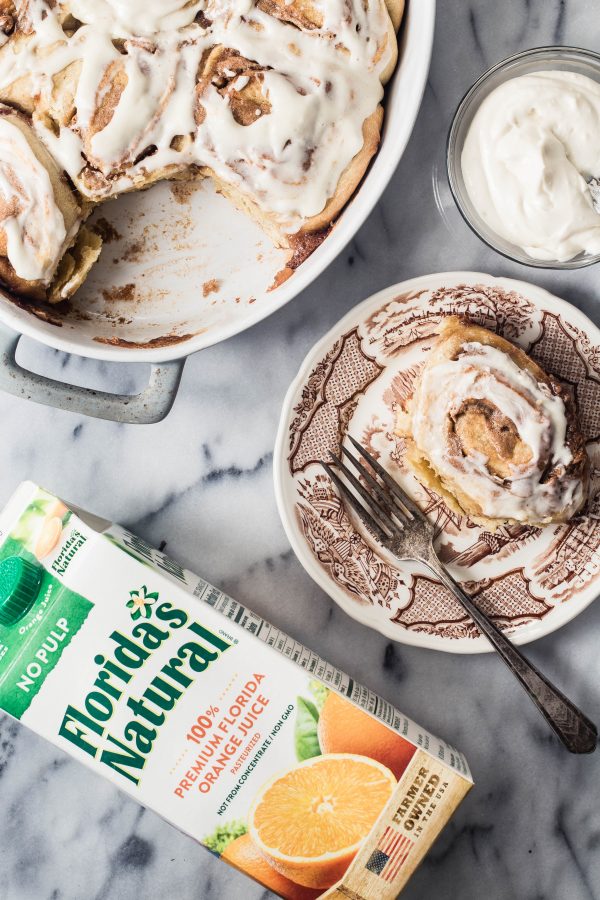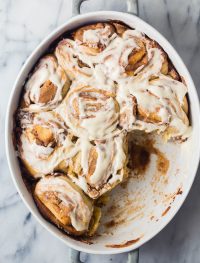 Orange sweet rolls
Ingredients:
Dough:
1/2 cup lukewarm milk, any kind will work
3 tsp active dried

yeast

1/2 cup unrefined sugar
1 egg plus 2 egg yolks, at room temperature
¼ cup unsalted butter, melted
3 cups bread flour
2 cups whole wheat pastry flour
3/4 teaspoon salt
Filling:
1 cup unrefined sugar
2 tbsp ground cinnamon
1/2 tsp cardamon
2 egg whites
Cream cheese frosting:
4 oz cream cheese, softened
2-3 tps orange juice
¾ cup powdered sugar replacement
1 tsp vanilla extract
Directions:
In a bowl of an electric mixer, add warm milk, yeast, sugar, butter and orange juice. Mix until combined.
Place dough hook-on mixer, add the flour, 1 cup at at time, and knead dough on medium speed for 5-6 minutes. Dough should form into a nice ball and be slightly sticky. (The consistency of the dough should be slightly sticky)
Transfer dough over a large flat piece of plastic wrap and roll out into a 14x9 inch rectangle. In a small bowl, mix together sugar, cinnamon, cardamon and egg whites. Spread filling over dough leaving a ¼ inch margin at the far side of the dough.
Tightly roll dough up, starting from the 9 inch side and place seam side down making sure to seal the edges of the dough as best you can. Cut into 2-3 inch sections with a serrated knife.
Place cinnamon rolls in a greased baking pan. Cover with a clean warm towel and let rise for 1 hour.
Preheat oven to 350 degrees F. Remove towel and bake orange rolls for 25-30 minutes or until just slightly golden brown on the edges.
While the rolls are baking, in the bowl of an electric mixer, combine cream cheese, orange juice, powdered sugar and vanilla extract. Beat until smooth and fluffy. Spread over orange rolls and serve immediately. (Allow rolls to cool for a 15 minutes before frosting)
NOTE: If you don't have a stand mixer you can use a wooden spatula to mix ingredients and use your hands for kneading the dough.