Quick cinnamon and walnut bun bread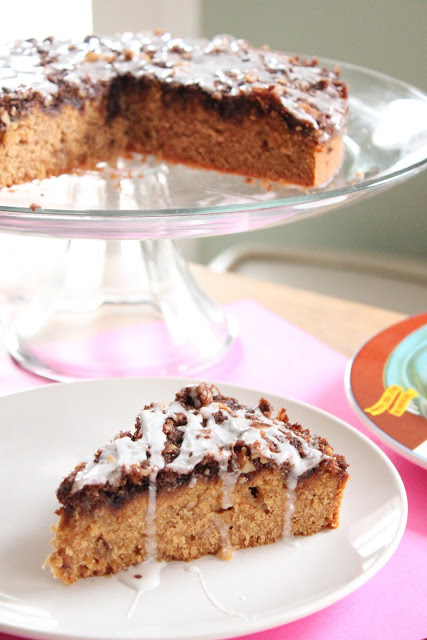 Do you want a quick version of the famous cinnamon rolls same flavor but made in forth of the time? Well this is it…..
This is nothing but easy, flavorful and fuzz free. The rising time…..15 minutes, can't get better than that right?
We just enjoyed this over the weekend so I hope you get to make it soon because it will not disappoint.
As for my frequency posting, well still studying for the MCAT'S, sorry. It will get better after June, right after I take it ;-)
Enjoy!!
Before and after baking this beauty. The flavor was superb!! I put quite a bit of sugar on top but you don't have to ;-)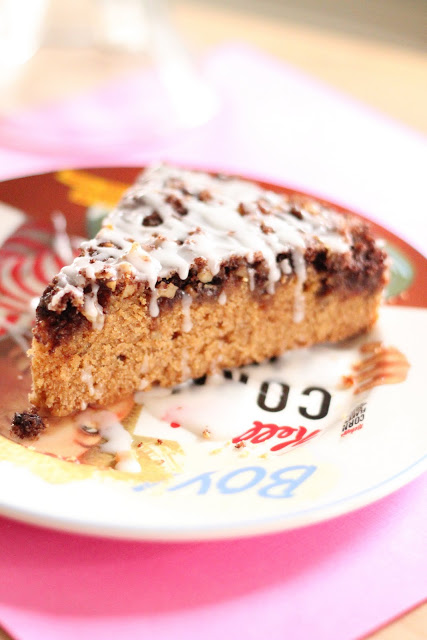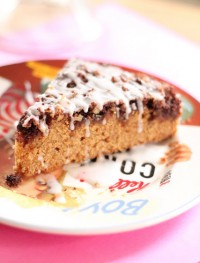 Quick cinnamon and walnut bun bread
Ingredients:
1 1/3 cups whole wheat pastry flour
1/3 cup sugar
1/2 teaspoon instant yeast
2/3 cup room temperature milk
6 tablespoons olive oil
1/2 teaspoon vanilla extract
1 egg
Topping
3 tablespoons butter, room temperature
3/4 cup brown sugar
1/2 walnuts, chopped
2 teaspoons ground cinnamon
Icing
1/2 cup powdered sugar
1 tablespoon milk
Directions:
Lightly grease and flour a 9 inch pie baking pan.
In a large bowl, combine egg, milk, oil, vanilla and sugar and flour and yeast. Mix well, until very smooth. Pour into prepared pan and let it stand for 15 minutes.
While the dough rests, mix together butter, brown sugar, and cinnamon until mixture is crumbly. Sprinkle evenly on top of rested dough and press the mixture down into the dough with your fingertips.
Place pan into a cold oven, then set the oven temperature to 350F. Bake for about 30 minutes, until bread is lightly browned.
Cool for at least 30 minutes before whisking the powdered sugar and milk together to form an icing and drizzling it onto the bread.
If you have leftovers you can reheat in the microwave.