Pumpkin truffles
I have just finished making these pumpkin truffles and I am totally in love. These are gluten-free, vegan and are out of this world!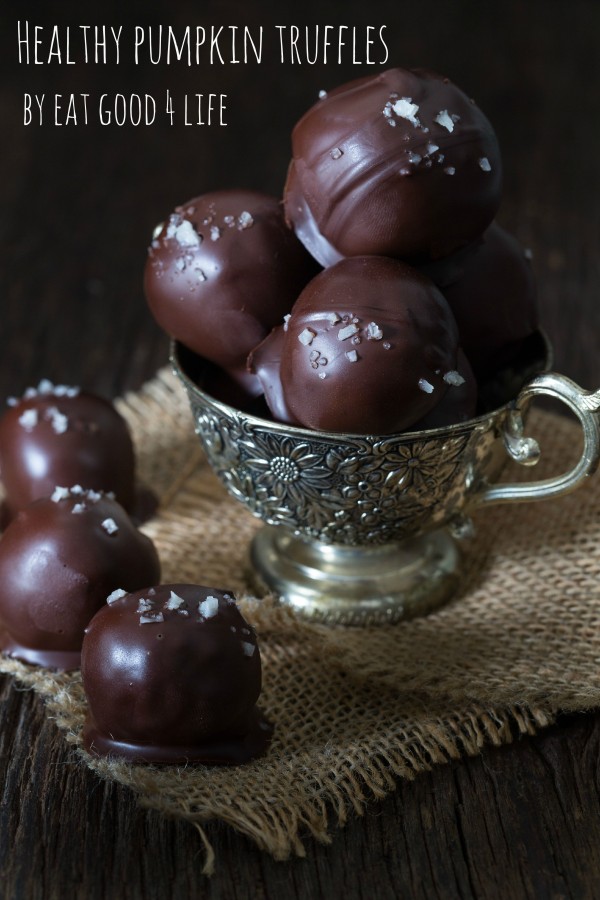 While these pumpkin truffles may be a little more involved they are just plain sensational. Worth every minute.
I have not made truffles in for ever and I think these have become a favorite truffle recipe for me. While you can skip the salt on top of each truffle I thought it added a much needed taste to brake up the sweetness a little bit. It is up to you if you want to add the salt or not.
As you know, I am trying to make some more pumpkin recipes for the month of September so will see what I can come up with. I have already put pancakes and waffles on the list. Since these are two recipes that my readers requested I will be making these soon. Stay tuned because these are going to be really good.
These pumpkin truffles are so good you can even have them for breakfast  or as a snack. They are healthy, filling and 1-2 go a long way.
The only difficulty I see with these is making the date paste since it takes a few minutes and you will have to scrape the food processor a couple of times. I have had the date paste frozen for 3 months after I made a huge batch not long ago. I didn't know what to do with it so I just made up this recipe which turned out perfect. Sometimes I am really lucky on that department!
Anyways, these healthy pumpkin truffles are out of this world. I hope you get to try them. You will not be disappointed.
Enjoy!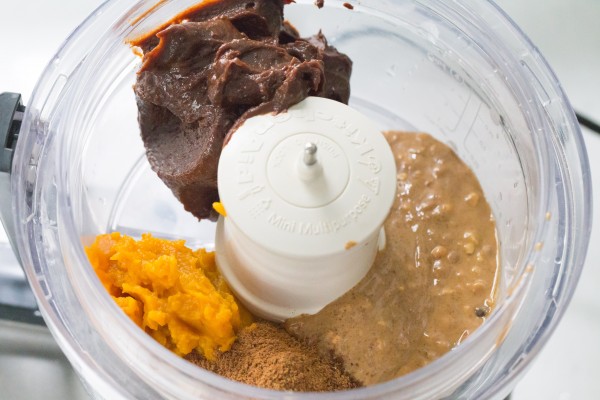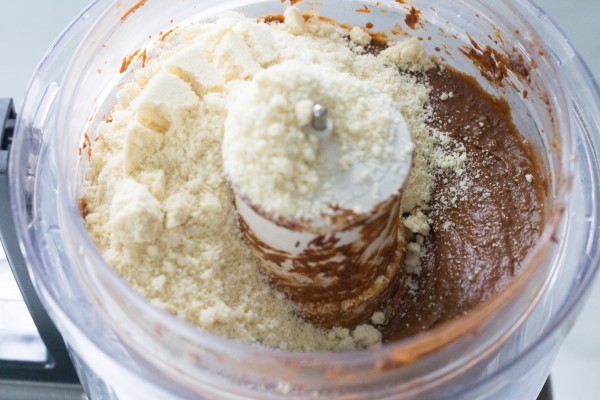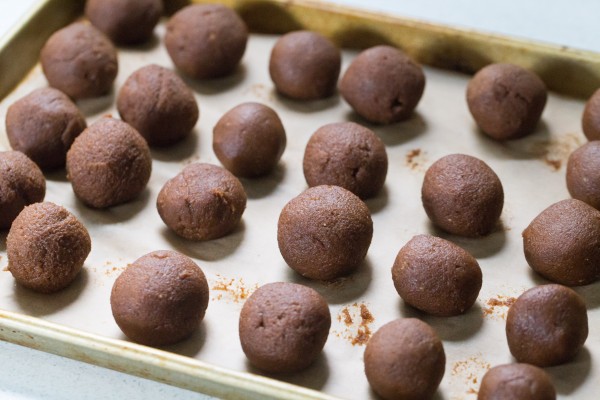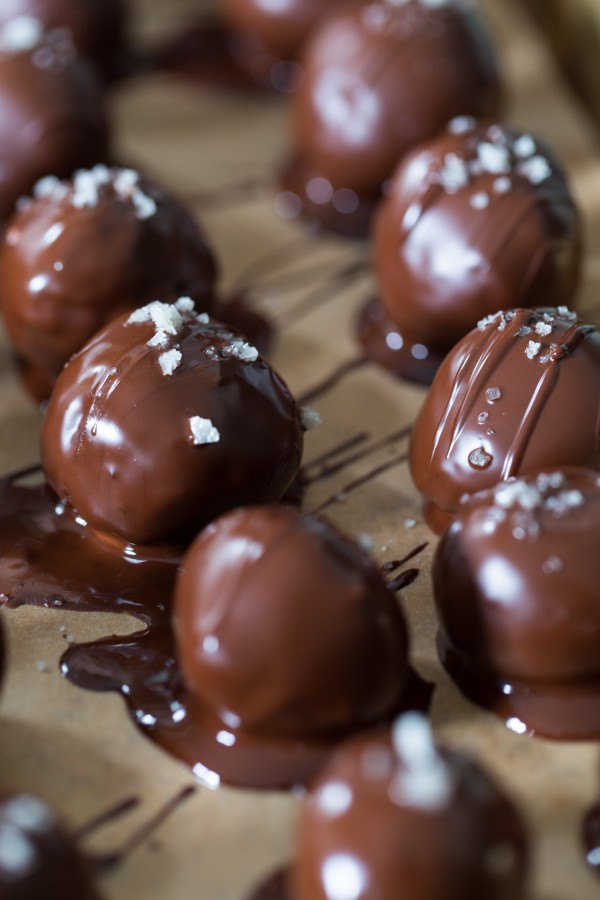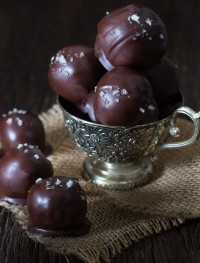 Pumpkin truffles
Yield: 30
Total Time: 30 minutes
Ingredients:
Date paste
Filling
Coating
Topping (optional)
Directions:
In a food processor add the pitted dates and almond milk and pulse until you obtain a creamy consistency. You may have to stop the food processor in between and scrape down the sides.
Add the almond butter, pumpkin puree and spices. Pulse until you obtain a homogenous mixture. Add the almond flour 1 cup at a time and pulse in between until you have added the 2 1/2 cups. You should be able to form balls with these dough, if not add a bit more almond flour.
Line a baking sheet with unbleached parchment paper. Form 25-30 dough bit size balls and place in the freezer for at least 30 minutes to harden.
In the meantime, melt the chocolate and coconut oil in a microwave safe bowl at 30 second intervals until completely melted.
When the balls are cold enough, dip them, one by one into the melted chocolate. I used two forks for this step, and place them in the prepared baking sheet. If using, place some coarse celtic salt over each truffle piece immediately after dipping it in chocolate. You need to do this now otherwise the chocolate will solidify and the salt won't stick. Place back in the fridge of freezer for the chocolate to solidify.
Keep chocolate truffles in the fridge.
NOTE: If you don't have pumpkin spice you can make your own by mixing 2 tsp cinnamon powder, 1 tsp clove powder, 1 tsp ginger powder, 1 tsp nutmeg powder.